Will Tudor is an English actor whose ability to perfectly portray different roles with ease has been described as 'masterly' in some quarters. He has starred in different TV series and feature movies, playing various roles and yet delivering results with a mesmerizing adroitness that has won him many fans. A handsome man, Will is a favorite of ladies who follow him on social media with some expressing their love not just for his acting but for his person.
As an actor, Will is now best known for portraying Olyvar in Game of Thrones, an American fantasy drama TV series which became very popular around the world and made him a known face among lovers of the show. He is also known for his work on The Red Tent, a miniseries and on Humans, a science fiction TV series.
Will Tudor Biography
Will Tudor was born on the 11th day of the month of April in the year 1987. The actor was born in London, the capital of England. He was however raised by his parents in the Stratford-upon-Avon area. Even though he is now widely called Will Tudor, it is noteworthy that his full birth name is William James Sibree Tudor.
As a child growing up, Will Tudor did not consider acting something he wanted to do. It was much later in life that he found acting interesting enough to get himself involved with it. He attended high school in Stratford-upon-Avon and then proceeded to attend Leicester University where he studied English.
It was while studying English at Leicester University that Will picked interest in acting after getting fascinated with the many plays and prose he was made to read. While still in school, he auditioned for a role in a stage play, Doctor Faustus, and eventually got the lead role. The role was quite difficult for him because he had to memorize so many lines. However, he admitted that the entire experience was really fun. It was while playing the role in Doctor Faustus that he realized that he really loved acting and decided to forge a career as an actor.
When he graduated from Leicester University in 2008, he proceeded to hone his acting skills by attending The Royal Central School of Speech and Drama in London. While at the drama school, the actor took part in several theatre productions and became better at portraying different characters. It was not too long before he found himself acting in movies and TV series.
Will Tudor kick-started his career as a TV actor in 2011 when he was cast in Great Expectations, a TV Mini-Series. His role in Great Expectations helped to prepare him to do bigger things as time went on.
In 2013, nearly two years after his debut, Will got his big break when he was cast in Game of Thrones. He played Olyvar in the series from 2013 to 2015, winning the admiration of many people with his acting. It was also in 2013 that he scored a role in Doctors, a British medical soap opera.
In 2014, Will made his first appearance in a feature film after he was cast in Vampire Academy, a fantasy comedy horror movie. He then starred in Bonobo, a comedy-drama movie. The same year, he scored a big role in The Red Tent. He then rounded up the year with an appearance in In the Club, a drama series.
Will got his name on people's lips in 2015 when he joined the cast of Humans. He was applauded for his believable acting in the series and continued playing the role till 2018. In 2016, he played Frank Whiteley in Mr Selfridge.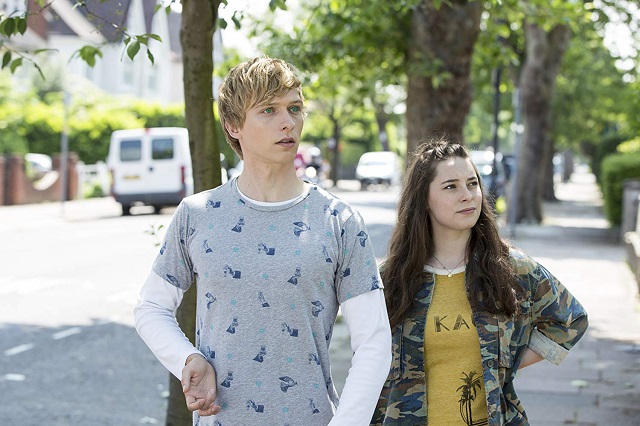 The next year, Will portrayed the recurring role of Sebastian Verlac/Jonathan Morgenstern in Shadowhunters. He played the role through 2018 across 11 episodes. In 2018, the actor portrayed Christopher Dean in Torvill & Dean, a TV movie.
Will Tudor's Family Facts
Will Tudor was born to a father and mother who are both doctors. According to reports, he comes from a long medical family. Although his parents' names have not been revealed, it is known that the actor is very fond of them and has often spoken about the huge support they have shown him in his career.
At first, Will wanted to follow in the footsteps of his parents and become a doctor but he soon changed his mind and decided to study English instead and this later translated to his acting career. When his parents learned about his decision to not study medicine, they gave him their full blessing and have been supportive ever since.
Will Tudor has two siblings; a brother and a sister. His sister has been identified as Violet Elizabeth Bott and his brother's name has been given as Robert Brown. The siblings are fond of each other.
READ ALSO: Who is Joe Dempsie? Here Are 7 Facts To Know About The Game Of Thrones Actor
Is Will Tudor Gay or Dating Anyone?
Will Tudor has been rumored to be gay. This was mainly because he played a gay role in Game Of Thrones and even had sexual relations with other characters in the TV series. Some fans insinuated that he may be gay in real life. However, this claim has never been proven. There is no evidence at all to show that Will Tudor is gay.

Will has always been a private person and has kept his love life out of public space. However, he has been rumored to be in love with American actress, Katherine McNamara who acted alongside him in Shadowhunters. However, neither Will Tudor nor Katherine McNamara has confirmed that they are dating.

Fact Check: We strive for accuracy and fairness. If you see something that needs updating,