The economic landscape of the world has changed considerably over recent decades. A major part of the sweeping change is that, now, everyone – both nations and individuals – seems to be ever more conscious of the power of owning one's own business. It gives you all the time and freedom to influence markets and choices and to live your best possible life for example. The attraction is so much that many people would not mind the huge challenge that accompanies running a business rather than working for someone else. And, while the tough world of capitalism was once exceedingly dominated by men, women have increasingly closed the ranks. Thus, in this post, we bring you a chronicle of the 10 most famous female entrepreneurs in the world and how they pulled the stunt.
While there are many high-achieving businesswomen across the planet and while everyone may have a different criterion for ranking the respective levels of fame and influence of these amazons, our list is based on the 2019 Forbes Richest List (which is widely considered authoritative) coupled with certain public events – especially Jeff Bezos' divorce case with his ex-wife – which took place after the Forbes list was published in March 2019 and which have changed the realities on ground since then.
So, here are the top 10 female business executives in reverse order of level of fame and fortune:
10. Iris Balbina Fontbona González – $15.3 Billion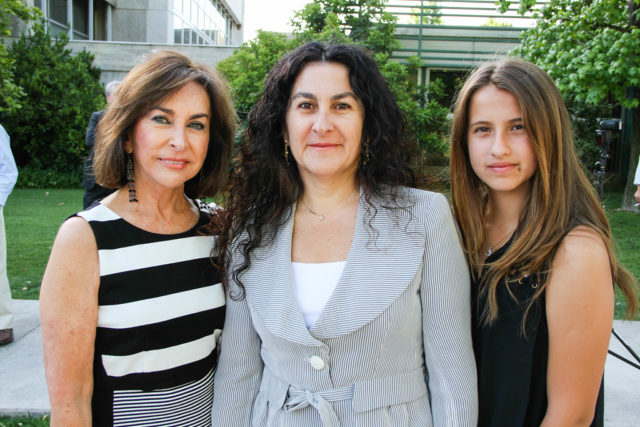 Better known as Iris Fontbona, this Chilean woman is 10th out of the 10 most famous female entrepreneurs on Earth today. With an increasing net worth of $15.3 billion, she inherited her wealth from her late husband Antonio Andrónico Luksic Abaroa – the founder of the Chile-based business conglomerate Luksic Group (now split into Antofagasta PLC and Quiñenco S.A.) which was initially a mining company but grew over the years to include other subsidiaries such as food and beverage, shipping, energy, transportation, manufacturing and more.
9. Abigail Pierrepont Johnson – $15.5 Billion
Born on December 19, 1961, Abigail is an American businesswoman who earned her wealth by working for an American investment company named Fidelity Investments (FMR) and its international extension, Fidelity International (FIL) which provides mutual funds and other investment management services to a wide range of private concerns and institutions. Although the company was founded by Abigail's grandfather Late Edward Johnson II and currently inherited and co-run by her and her father Edward Johnson III, Abigail – who holds an MBA from the Harvard Business School – had prepared herself well enough to handle the position she now occupies as the CEO of FMR and the substantive chairman of FIL.
8. Georgina Hope Rinehart – $15.9 Billion
More popularly known as 'Gina Rinehart', this Australian woman is currently the 8th richest woman on the planet. Born on February 9, 1954, Gina is also Forbes' richest Australian alive for the year running but how has she managed to be one of the world's richest businesswomen? Well, Gina is not purely self-made.
After dropping out of college to work for years in Hancock Prospecting, a mineral exploration and extraction company floated by her father Lang Hancock, she acquired the needed experience for running the company. So, when her father died in 1992, she was the next person to take up the mantle of leadership. In terms of stakeholding, she acquired 76.6% of the company's shares while the remaining shares were held in trust for her kids. Gina is currently has a decreasing net worth of $15.9 billion.
7. Susanne Klatten – $19.9 Billion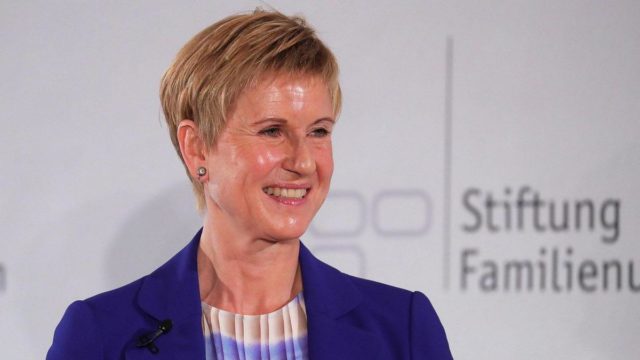 A German, Susanne Klatten is ranked 7th among the 10 most famous female entrepreneurs on earth and 46th overall with her net worth of $19.9 billion. The first secret of her wealth is that when her father Herbert Quandt died in 1982, she inherited the 50.1% shares which he held with the chemical manufacturing company Altana AG (which also had a pharmaceutical arm then). She also inherited 12.5% of BMW from him.
Another secret of her success is that she acquired ample relevant knowledge and experience that enabled her to manage the wealth once inherited. After studying marketing and management at college, she acquired an MBA with a specialization in Advertising. Then she worked in the corporate sphere for years which included some of the most globally rated outfits such as Dresdner Bank AG, McKinsey & Co, and Bankhaus Reuschel.
6. Laurene Powell Jobs – $21.7 Billion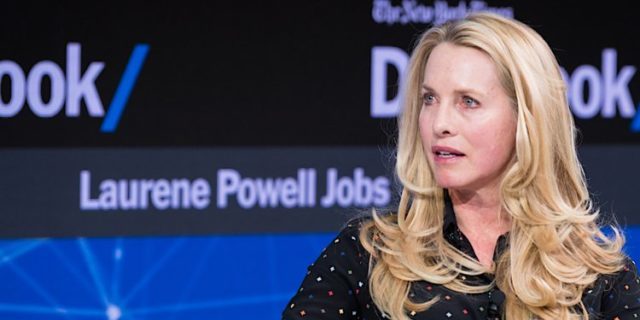 If the name sounds familiar to you, then your guess is most likely right. Laurene is the widow of the highly respected but now late tech guru Steve Jobs. And if you have guessed the name right, you probably will be right about the secret behind her membership of the league of the 10 most famous female entrepreneurs on earth too. But while she may have got her leverage from her husband who founded Apple Inc, Laurene has gone ahead to become the founder of an investment cum charity outfit – Emerson Collective – which has done a lot in terms of helping to preserve social justice and ensure environmental integrity among other concerns. She also has a major stake in the Walt Disney Company. With a decreasing net worth of $21.7 billion, Laurenne is the 54th richest person on earth.
5. Yang Huiyan – $23.5 Billion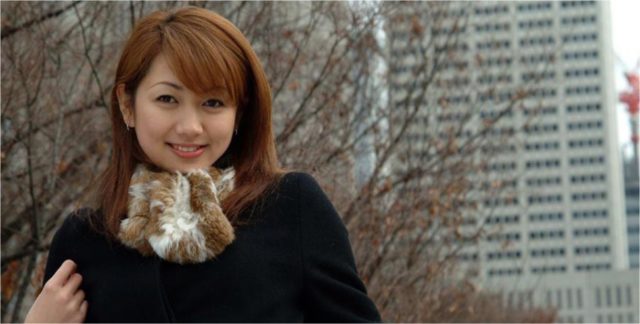 Born in 1981, Yan is a Chinese who is the richest woman both in China and in the whole of Asia. With her net worth of $23.5 billion, Yang is here ranked 5th among the world's most famous businesswomen. Her secret of success is that she inherited a 57% stake in the Chinese real estate company, Country Garden Holdings from her late father, Yang Guoqiang, who had founded the company in 2007. However, she has done a good job of helping to manage the company after her father's passing, currently sitting as the vice-chairman of its management committee.
4. Jacqueline Mars – $28.1 Billion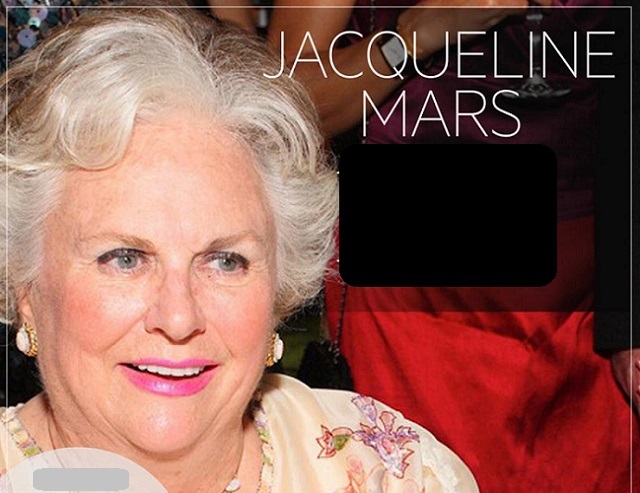 Born on October 10, 1939, Jacqueline Mars is ranked 4th among the top 10 female business executives on earth with her net worth at $28.1 billion. As a granddaughter of Frank C. Mars who founded the US-based Mars Incorporated which is the World's largest confectionery and pet food maker, Jacqueline is only one of the many in the Mars family who inherited the company. But today, the anthropology graduate of Bryn Mawr College, Pennsylvania owns about one-third of the shares of the company as a result of her high level of business acumen and self-discipline by which she would save up what she could have spent in order to reinvest it into the company.
3. McKenzie Bezos – $38 Billion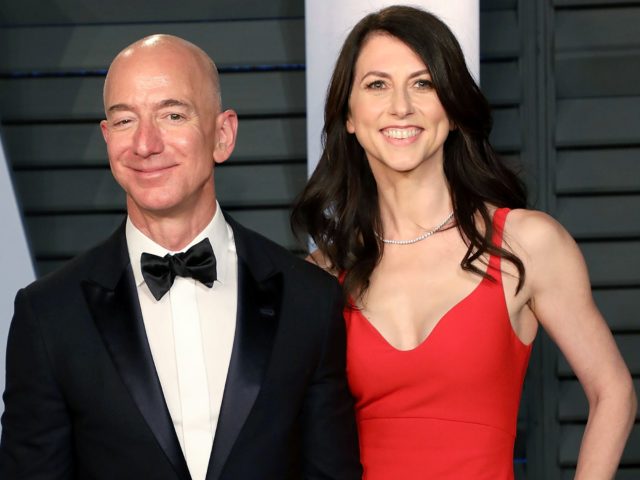 The ex-wife of Amazon.com Inc founder Jeff Bezos (who is one the richest persons on earth with the whopping net worth of $165.4 billion) was not on the Forbes Richest list at all in March 2019. But, a month later, she became the third richest woman on earth after she suddenly came into $35.6 billion worth of Amazon stock as divorce settlement following the dissolution of her marriage to Jeff on April 4, 2019. With this, McKenzie now comes third on our list of the 10 most famous female entrepreneurs on earth.
2. Alice Louise Walton – $51.4 Billion
Alice is the only daughter of Walmart founder, Sam Walton, and one of his four children who inherited his assets when he died in 1992. Born on October 7, 1949, Alice occupies a pride of place among the world's most famous businesswomen with her increasing net worth of $51.4 billion. Besides her inheritance from her father upon his demise, Alice acquired the training and knowledge needed to enable her to manage the inheritance well. For instance, after obtaining a B.A in economics and finance from Trinity University, San Antonio, Texas, she went on to spend years working in other people's companies.
She first worked as an equity analyst and money manager for First Commerce Corporation (which owns First Commerce Bank and offers other finance-related services such as debt management, forex, and equity handling). From there, she proceeded to Arvest Bank Group where she was the Head of Investment activities for years. She has also worked as a broker for the American stock brokerage company, EF Hutton.
Even before Alice inherited the Walmart shares from her father in 1992, she had already floated her own investment bank named The Llama Company in 1988. So, when she eventually inherited the fund, she already had a ready and thriving business to invest it in, backed by years of formal training and field experience. She is still currently the chairperson and CEO of The Llama Company.
SEE ALSO: The Multi-Million Dollar Wedding of the Son to One of the Richest Men in The World; See Photos
1. Françoise Bettencourt Meyers – $56 Billion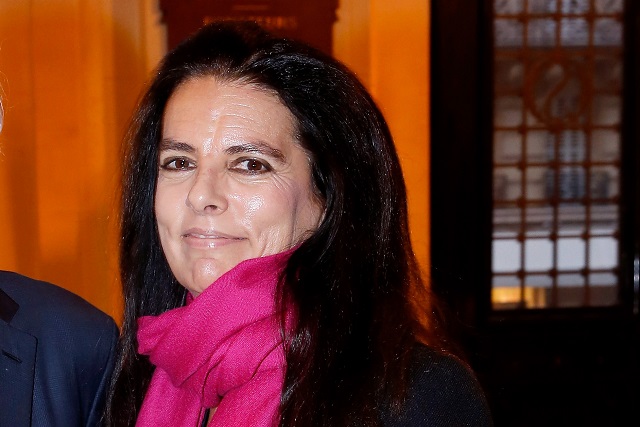 At the very top of the list of the 10 most famous female entrepreneurs on earth is Françoise Bettencourt Meyers with her net worth of $56 billion as reported in June 2019. Meyers inherited 33.14% of the stocks of the world's largest personal care cum cosmetics company L'Oréal S.A. from her mother, Liliane Bettencourt whose family owned the business. While Meyers holds her stake in L'Oréal S.A., she now spends ample time authoring bible-based books. Some of her best-selling books are Les Dieux grecs. Généalogies (The Greek gods: Genealogy), Regard sur la Bible (A Look At The Bible), D'un Testament à l'autre, Judaïsme et Catholicisme (From one Testament to the other, Judaism and Catholicism), and a couple of others.