The year 2020 presented humanity with several challenges, but one that takes the cake is the covid-19 pandemic that led to an unprecedented shut down of several countries around the globe, and with this came massive economic effects. Billions of dollars were lost in revenue as industries such as tourism, aviation, hospitality, sports, and even Hollywood grounded to a halt. It also led to the loss of jobs for hundreds of thousands of people and many had to fall back on government assistance to survive.
The rich amongst us also did not go unscathed. Several billionaires saw significant fortunes shed off their bottom-line as their companies struggled with poor patronage and consequent, poor revenue generation. As is usual with these things, some billionaires were affected more than others and as such, we have rounded up for you the ten whose net worth declined the most in that eventful year.
Billionaires Whose Net Worth Declined the Most in 2020
10. Christy Walton
Drop – $1 billion
Current Net Worth – $7.8 billion
Source of Wealth – Walmart
Position – Stockholder
Bringing up the rear on the list of the 10 billionaires whose net worth declined the most in 2020 is Christy Walton. One of the richest women in America, Walton draws her wealth from the popular retail chain known as Walmart. Her husband John was one of the sons of the original Walmart founder, Sam Walton, and so got a major stake in the company. Upon his unfortunate demise in a 2005 plane crash, she received about one-sixth of his estate while their son, Lukas, got about one-third.
Part of what Christy inherited was not only her husband's stake in Walmart but also his investments in First Solar, a well-known manufacturer of solar panels. Christy Walton's net worth has as a result been on the upsurge for the past few years; for instance, Forbes estimates show that she was worth $5.2 billion in March 2016 and by March 2018, her wealth shot up to $7.3 billion.
That growth would continue even up until the first few months of 2020 when her wealth was put at $8.9 billion in April of the year. Christy, however, eventually suffered a $1 billion loss at the ending of the year. That loss most likely stemmed from a downturn in her stocks, either at Walmart or First Solar, but the lady wasn't too perturbed as she was more focused on her philanthropic and political donations.
9. Stanley Kroenke
Drop – $1.4 billion
Current Net Worth – $8.3 billion
Source of Wealth – Real Estate and Sports
Position – Chairman and CEO of Kroenke Sports & Entertainment.
It does not come as a surprise to see Kroenke's name listed amongst the billionaires whose net worth declined the most in 2020. This is due to the fact that he makes his money from an industry that was adversely affected by the covid-19 shutdown, i.e. sports.
A holder of a bachelor's and an MBA from the University of Missouri, Kroenke first made his millions in the real estate sector in the 80s. He then set his sights on the sporting world in the 90s and has since acquired a portfolio that would make any business magnate green with envy. Amongst the sports teams that he owns include the L.A. Rams in the NFL, Arsenal Football Club in England, Denver Nuggets of the NBA, Colorado Rapids of the MLS, and Los Angeles Guerillas of Call of Duty League.
As earlier stated, the shutdown meant that professional sporting activities were grounded to a halt all over the world. This consequently affected the income of Kroenke's teams. For instance, his Arsenal Football Club reported losses of almost £150 million and it fell to him to bail them out. He also deployed about £1 billion of his personal fortune in 2020 to complete his ongoing stadium project in L.A. after it overshot its budget.
8. Stewart and Lynda Resnick
Drop – $1.9 billion
Current Net Worth – $7.1 billion
Source of Wealth – Agriculture and Water
Position – Founder and CEO of the Wonderful Company
The covid-19 pandemic won't be the first major adversity that the Resnicks have faced. This well-matched couple has managed to build one of the most valuable agricultural company products in America right in California, a location that is notorious for water shortages and drought.
As the story goes, the Resnicks purchased their first farmland in 1978 and proceeded to grow massive acres of pistachio and almond trees. They then embarked on an aggressive marketing campaign with the result that today, half of American households patronize their pomegranate juice, mandarin orange, premium water bottle brand, wine brand, and even a floral delivery service. The Resnicks are now regarded as the king and queen of agriculture and they only achieved this status because of the smart water agreements that they entered with the state of California back in time.
These agreements have fetched them criticism, and more than one lawsuit, as people accuse them of hoarding water meant for the generality. The couple remains unfazed though and this helped them grow their net worth from $5.6 billion in March 2019 to $9 billion in early 2020. It then tumbled predictably due to a slowdown in the demand of their products.
7. Zhang Fan
Drop – $3.1 billion
Current Net Worth – $4.8 billion
Source of Wealth – Touch Screens and Biometric Sensors
Position – Chairman of Goodix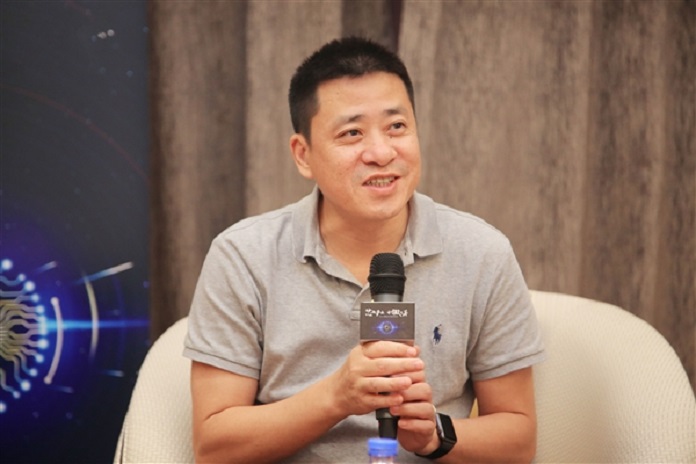 No. 7 on the list of billionaires whose net worth declined the most in 2020 is Zhang Fan. The Chinese business magnate is the chairman of Goodix, formerly Shenzhen Huiding Technology, a leading manufacturer of touch screen and fingerprint scanners for smartphones. Touted as an integrated chip design and software solution provider, Goodix products can be seen in mobile brands such as Huawei, OPPO, Vivo, Xiaomi, Amazon, Samsung, Dell, Nokia, Asus, and LG, etc.
Goodix also offers solutions for smart terminals, IoT, and automotive applications, and generate a revenue of nearly a billion per annum. Such performance is what helped triple Fan's net worth from $2.3 billion in March 2019 to $7.9 billion in April 2020. It then embarked on a free fall from that moment upwards as the pandemic pummeled the biometrics and fingerprint market.
The need to reduce physical contact meant that many jettisoned fingerprints for facial recognition. There was also a slowdown in the demand for smartphones. This adversely affected Goodix's revenue and hence Fan's net worth. There is, however, hope that his net worth will recover as industry watchers have predicted a boom in the fingerprints and smart devices market post-covid.
6. Harold Hamm
Drop – $4.3 billion
Current Net Worth – $5.6 billion
Source of Wealth – Oil & Gas
Position – Chairman Continental Resources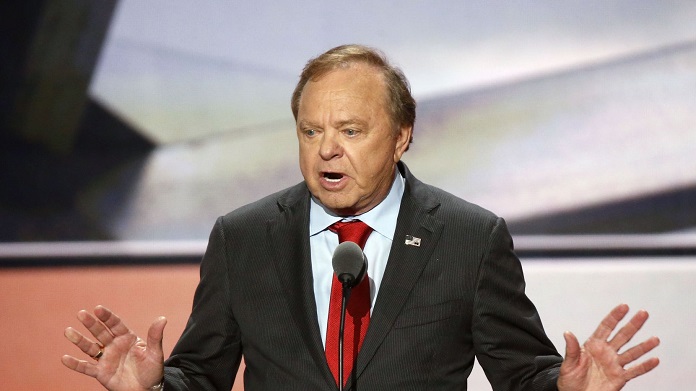 The global oil market took a particularly hard beating at the height of the pandemic, for instance, the price of US oil went below $0 per barrel, and it impacted the likes of Harold Hamm negatively.
A native of Oklahoma, Hamm was born into a large family of poor farmers. He picked cotton as a child and by 16, was pumping gas to help his family. From there, he started a trucking company for hauling water to and fro oilfields. Hamm would later take out a loan to drill his first oil well in the 70s. He then developed the fracking method of drilling and this revolutionized the U.S. oil industry. His company, Continental Resources, now produces more than 330,000 barrels of oil per day and is valued at about $15 billion.
Continental Resources has consistently prospered over the years and this has enabled Hamm to grow his fortune. He, however, saw red after the company's shares plunged by 25% in 2020. This unfortunate event was due to the fact that his company had set their budget on an assumption that oil will sell at $55 BPD. Oil prices then fell way below this and the company was forced to start selling its shares to raise money. It created a situation of supply outweighing demand and so the shares naturally lost value.
5. Hui Ka Yan
Drop – $4.6 billion
Current Net Worth – $27.7billion
Source of Wealth – Real Estate
Position – Chairman of Evergrande Group
Hui Ka Yan is the chairman and founder of one of the biggest real estate companies in China. Known as the Evergrande Group, the company was established in 1996. More than two decades later, it has grown into a behemoth with over 800 projects in about 280 cities. This has led to a consistent increase in profits each year and Hui Ka Yan's net worth has been all the better for it as he is the largest shareholder of the publicly-held company.
Sadly, the fact that he is the largest shareholder also means that he bears the brunt of anything negative that happens to the company. The covid-19 pandemic led to a slow-down in sales and consequently, a drop in revenue. To pile on the troubles, the company couldn't generate the required income to pay their mounting debts and was forced to resort to more borrowing. Hui also had to pump in his own personal funds to help hence his emergence as one of the billionaires whose net worth declined the most in 2020.
4. Sun Hongbin
Drop – $4.8 billion
Current Net Worth – $8.1 billion
Source of Wealth – Real Estate
Position – Chairman and Founder of Sunac China Holdings
Another real estate mogul whose net worth declined significantly in 2020 is Sun Hongbin. Asides from the natural losses that he incurred as a result of the slowdown in the property market, Hongbin took an even heavier pounding from the near-total shutdown in the theme parks sub-sector. The Chinese born-American billionaire had earlier decided to expand his company's operations to property and tech in order to improve profitability.
To this end, Sunac shelled out $9.3 billion to purchase several theme parks, leisure complexes, and about 76 hotels from the Wanda Group in 2017. The move had an immediate positive impact on Hongbin as his net worth tripled from $2 billion in 2017 to $7.3 billion in March 2018. It sustained this positive momentum for 2019 but 2020 brought that progress to a halt. This was due to the fact that theme parks were forced to close down as countries scrambled to contain the virus.
3. Carlos Slim
Drop – $5 billion
Current Net Worth – $58.2 billion
Source of Wealth – Telecommunications
Position – Chairman of America Movil
Ordinarily, Carlos Slim should not have suffered a significant loss of fortune in 2020 seeing as his company (America Movil, the largest telecommunications service company in Latin America) provides a service that proved to be most essential during the pandemic. The reverse, however, turned out to be the case due to no fault of his or his company. The business magnate rather lost a portion of his bottom-line due to the fact that the Mexican currency, the Peso, weakened against the U.S. dollar. That weakening, which reached double digits, affected Slim negatively and wiped out about $5 billion from his net worth.
2. Sheldon Adelson
Drop – $5 billion
Current Net Worth – $35.1 billion
Source of Wealth – Casino and Hotels
Position – Chairman and CEO of Las Vegas Sands.
Sheldon Adelson is another billionaire whose story reads like that of a fairytale. This son of two immigrants started hawking newspapers and other items in his early teens and by his late 20s, began working in the corporate world. He made a huge paycheck and used it to invest in some businesses. These businesses would fail and Adelson got the bright idea to organize the first computer convention (COMDEX) in Las Vegas in 1994. This proved to be his turning point and since then, he has never looked back.
The native Bostonian has since diversified into the hotels and casino business and is the owner of popular properties such as the Venetian and Palazzo. He has also expanded his empire to foreign cities such as Singapore and Macao. Adelson now controls half of the $14 billion global gambling empire. That fact unfortunately couldn't give his company immunity (pun unintended) against the covid-19 pandemic. As such, when Las Vegas tourism ground to a halt as a result of travel bans, Adelson's net worth was all the worse for it.
1. Walter P.J. Droege
Drop – $11 billion
Current Net Worth – $2.5 billion
Source of Wealth – Consulting
Position – Chairman of Droege Group International
The billionaire whose net worth declined the most in 2020 is German businessman, Walter P.J. Droege. Droege originally made his fortune from the advisory company that he and his wife, Hedda Brahm Droege, founded in 1988. Known as the Droege Group, the family-owned business provides expertise as well as value-added know-how to clients.
It also carries out several investments for itself, thus generating more revenue in the process. Since its founding, the Droege Group has expanded to about 30 countries and generates about $12 billion per annum. This has enabled Walter, who owns 78% of the group, to grow his net worth considerably. It then fell from $13 billion in early 2020 to $2.5 billion by the end of that same year. Such a huge loss was occasioned by a drop in the company's fortunes.
Recap of the 10 Billionaires Whose Net Worth Declined the Most in 2020 and the Fortune They Lost
1. Walter P.J. Droege ($10.5 billion)
2. Sheldon Adelson ($5 billion)
3. Carlos Slim ($5 billion)
4. Sun Hongbin ($4.8 billion)
5. Hui Ka Yan ($4.6 billion)
6. Harold Hamn ($4.3 billion)
7. Zhang Fan ($3.1 billion)
8. Stewart & Lynda Resnick ($1.9 billion)
9. Stanley Kroenke ($1.7 billion)
10. Christy Walton ($1 billion)