| Net Worth: | $10 billion |
| --- | --- |
| Salary: | Not available |
| Income Sources: | Sports-oriented businesses, real estate and other ventures |
| Age/Date of Birth: | 75 years old (July 29, 1947) |
| Height: | Not available |
| Nationality: | American |
| Last Updated: | 2021 |
By the start of 2020, the world had less than 2500 billionaires. Among that group of the world's richest is Stan Kroenke; an American sports mogul, businessman, and entrepreneur who is famously known for being the owner of Kroenke Sports & Entertainment. Through his company, Stan has acquired several top sports clubs including the Arsenal Football Club of England, Los Angeles Rams of the NFL, and Denver Nuggets of the NBA, just to mention a few.
Stan has made a fortune from his sporting businesses and not just that, he is also married to Ann Kroenke, the daughter of the Walmart co-owner James Walton. The pair have jointly made strides in their entrepreneurial pursuits. With successes on both his professional front and married life, the American businessman cuts a good story to tell.
An Overview of How Stan Kroenke Made His $10 Billion Fortune
Stan and his wife Ann are both silent billionaires by their rights. According to Forbes, Stan Kroenke had accumulated a fortune of $8.5 billion as of 2018. But by 2020, he saw his fortune rise to a massive net worth of $10 billion.
His wife also had a mouth-watering fortune of $6.5 billion in 2018 but by 2020, her net worth had moved higher to $9.2 billion. While most of the wealth of Ann came from the inheritance of her father's fortune in Walmart after he died, Kroenke made his wealth from real estate developments, retail, and residential developments; as well as his numerous businesses and investments.
He has some 30 million square feet of real estate to his name. On this land are mostly shopping plazas. Apart from the Los Angeles Rams and Arsenal FC that he owns, Stan Kroenke is also the owner of American professional soccer club Colorado Rapids, the box lacrosse team Colorado Mammoth, the esports team Los Angeles Gladiators, and the Los Angeles Guerrillas.
His Journey Towards Becoming a Billionaire Began at His Father's Company
The business magnate was born Enos Stanley Kroenke on the 29th day of July 1947 in Columbia, Missouri in the United States. He spent his early years in the Mora neighborhood of Missouri and was raised by his parents, Alvin Kroenke and his wife Evelyn. While he was growing up, his father founded Mora Lumber Company.
Developing an interest in becoming a businessman from a very young age, Stan started taking care of his father's company books at the age of ten. He completed his basic education at Cole Camp High School situated in Missouri after which he obtained his bachelor's degree at the University of Missouri. He further acquired his master's in business administration from the same University.
Stan's Real Estate Company Founded in 1983 Was the First Major Source of His Wealth
Kroenke's path to becoming a wealthy man was first carved in 1983 when he founded his first company called Kroenke Group. With the company, he acquired and built several structures in the United States such as shopping malls and estates.
After a while, he opened a suburban development Company called THF (To Have Fun) in 1991. Through the company, Stan also completed several real estate projects, and the company's portfolio was valued at $2 billion as of 2016.
As of 2015, Stan Kroenke was rated the 9th largest landowner in the US. His business acumen extends beyond normal imagination. Think of anything business and he will make it happen.
Real Estate Companies He Owns 
The Kroenke Group
THF Realty
His Involvement in Sports Took His Wealth to a New Level
Sensing that sports could as well be the next big place to cash out, Stan founded the Kroenke Sports & Entertainment (KSE) with which he used to buy stakes in the National Football League's St Louis Rams in 1995. He further acquired the remaining part of the company in 2010.
Stan has continued to wax stronger and he currently owns different clubs in different sports teams within America and beyond. He acquired the Denver Nuggets basketball team and hockey team Colorado Avalanche in the year 2000. Two years later, he became a co-owner of the Arena Football League team called Colorado Crush.
Stan Kroenke is currently in full control of the Premier League football club, Arsenal F.C. He had gradually been acquiring shares of the club since April 2007. At the moment, Arsenal Football Club plc is completely owned by Arsenal Holdings Limited which is 100% owned by KSE UK INC and Kroenke owns all of KSE UK INC.
Being a smart businessman, Stan's involvement in sports goings beyond owning sports teams. He also owns a ticket company called TicketHorse which provides all the tickets for his teams. There is also a sports network called Altitude Sports which broadcasts for all his teams as well.
Sports Teams and Companies He Has Acquired through KSE
Stan started KSE in 1991 as the parent company of his sports holdings. Over the years, the establishment has grown and now controls several professional sports franchises and subsidiaries. Below is a list of the teams and the subsidiaries.
Los Angeles Rams

Acquired for: $750 Million
Current Value: $4 Billion

Denver Nuggets

Acquired for: N/A
Current Value: $1.6 Billion
Colorado Avalanche

Acquired for: N/A
Current Value: $465 million

Colorado Rapids

Acquired for: N/A
Current Value: $190 million

Colorado Mammoth

Acquired for: N/A
Current Value: N/A

Arsenal F.C.

Acquired for: N/A
Current Value: $993 Million

Arsenal W.F.C.

Acquired for: N/A
Current Value: N/A

Los Angeles Gladiators

Acquired for: N/A
Current Value: N/A

Los Angeles Guerrillas

Acquired for: N/A
Current Value: N/A

TicketHorse
Altitude Sports and Entertainment
Stan Kroenke Owns Waggoner Ranch and Screaming Eagle
The man is relentless when it comes to business and it is pretty hard to keep up with his investments and business portfolio. While he has continued making strides in sports, he is also making waves as the owner of other businesses such as Napa Valley winery Screaming Eagle, as well as Waggoner Ranch.
Despite his overwhelming fortune, he is not always seen in the media; this has earned him the nickname, Silent Stanley.
Highlights of the Major Source of the Businessman's Wealth
Profits from his real estate companies (The Kroenke Group and THF Realty)
Income from sports business empire controlled by KSE
Earnings from other ventures (Screaming Eagle and Waggoner Ranch)
A Look at His Net Worth Over Time
2016 – $7.7 Billion
2017 – $8.1 Billion
2018 – 8.5 Billion
2019 – $9.7 Billion
2020 – $10 Billion
Things to Know About His Wife Ann Walton Kroenke
Date of Birth: December 18, 1948
Occupation: Businesswoman
Net Worth: $9.2 Billion
Duration of Marriage: 1974 – Present
No of Kids With Kroenke: 2 (Josh and Whitney Ann Kroenke)
Stan Kroenke is married to his longtime sweetheart and love of his life Ann Walton Kroenke. Ann is popularly known as the heiress to the Walmart fortune; she is the niece of the Walmart founder, Sam Walton.
Just like Stan, Ann was also born and raised in Columbia, Missouri by her parents, James Lawrence "Bud" Walton and Audrey Walton. Even though it has been many years since her father passed on, he is still remembered as the co-founder of Walmart. Ann and her sister Nancy Walton Laurie lost the man on the 21st of March 1995. He succumbed to death after surgery for an aneurysm and was buried at the Memorial Park Cemetery Missouri.
Ann completed her education at Lincoln University, is a registered nurse, and equally a talented businesswoman. While she and her husband have relentlessly evaded the spotlight, it hasn't stopped people from asking questions about their relationship and what have you.
The Power Couple Met During a Ski Trip
Stan Kroenke is fondly called Silent Stanley because of his private lifestyle. As a result of that, many facts about the circumstances surrounding his relationship with Ann have remained unknown to the public.
Nonetheless, we have been able to confirm that the couple met each other many years ago while on a ski trip to Aspen, Colorado. Stan was said to be close to Sam and Bud Walton. They started their relationship and in 1974, the duo tied the knot.
While a lot of rich and famous people find it hard to keep their marriage together, Stan and Ann have managed to do just that for more than 4 decades. The secret to their marriage seems to be how they have kept their private life very private. More so, despite having their individual fortunes, they have still worked together as a team.
Meet the Kids of Ann and Stan
Together, the couple is blessed with two children, a son named Josh and a daughter named Whitney Ann Kroenke.
Whitney Ann Kroenke
Date of Birth: September 29, 1977
Occupation: Film Producer
Born in 1977, Whitney Ann Kroenke is the older of the two. She is a graduate of theatre from Northwestern University and now works as a film producer, dancer, and actress. She co-founded the music project, the Playing for Change Movement, and Nine Banded Whiskey in Austin, Texas.
As a producer, she is known for works like The Black Jacket, The Power of Few, and ReGeneration.
Josh Kroenke
Date of Birth: May 7, 1980
Occupation: Businessman and Entrepreneur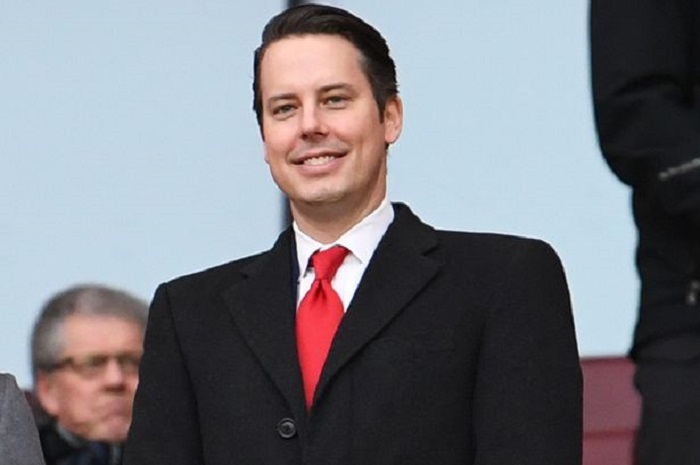 Whitney's brother Josh Kroenke is involved in the family business. The University of Missouri graduate is the president of the Denver Nuggets, Colorado Avalanche, and alternate governor for the Colorado Rapids.
The Los Angeles Rams owner also has two additional kids; Katie Kroenke and Brett Kroenke. Practically nothing is known about them.
Ann Walton Kroenke Is Worth $9.2 Billion and She Inherited Most of Her Fortune
Being the daughter of Bud Walton who co-founded Walmart with his brother Sam and nurtured it into a retail giant, Ann and her sister inherited their father's stake in the multinational retail corporation when he passed on in 1995.
Even though Ann is not an executive of Walmart or a board member, it is clear that her fortune lies with the corporation. However, she has been able to grow what she inherited over the years by partnering with her husband.
For instance, Stan transferred the ownership of the Denver Nuggets of the NBA as well as the Colorado Avalanche of the National Hockey League to Ann in 2014. At the time, her net worth was said to be around $4.8 billion.
A Breakdown of How Her Net Worth Fared Over the Years
2016 – $6.2 Billion
2017 – $5.5 Billion
2018 – $6.5 Billion
2019 – $7.5 Billion
2020 – $9.2 Billion
Profile Summary
First Name:
Enos
Last Name:
Kroenke
Estimated Net Worth:

$10 billion
Salary:
Not available
Source of Wealth:
Sports-oriented businesses, real estate and other ventures
Last Updated:

2021
Also Known As:

Enos Stanley Kroenke, Silent Stan
Sex/Gender:

Male
Profession:

Chairman and CEO of Kroenke Sports & Entertainment,
Founder of The Kroenke Group,
Chairman of THF Realty, CEO/Owner of the Los Angeles Rams,
Owner of Denver Nuggets, Owner of Waggoner Ranch,
Majority shareholder of Arsenal F.C., Owner of Colorado Avalanche,
Owner of Colorado Rapids,
Owner of Colorado Mammoth,
Owner of Los Angeles Gladiators,
Owner of Los Angeles Guerrillas,
Owner of Screaming Eagle Winery and Vineyards
Famous For:
Being the owner of many sports clubs
Colleges/Universities Attended:

University of Missouri
Educational Qualifications:

BA and MBA
Religion:

Not available
Birthday & Zodiac

Age/Date of Birth:

75 years old (July 29, 1947)
Zodiac Sign:
Leo
Birth Place:

Columbia, Missouri, U.S.
Nationality:
American
Ethnicity/Race:

White
Country of Residence:

USA
Physical Attributes

Height:

Not available
Weight:

Not available
Eye Colour:

Light brown
Hair Color:

Grey
Other Body Measurements:

Relationships

Marital Status:

Married
Spouse/Partner:

Ann Walton Kroenke (m. 1974)
Family and Relatives

Father:

Alvin Kroenke
Mother:
Evelyn P. Kroenke
Children:

Whitney Ann Kroenke, Brett Kroenke, Katie Kroenke
Siblings:
Whitney Ann Kroenke
Other Relatives:

Not known