If you are still looking for proof that China is set for long domination of the world economy, then look no further than the list of the richest persons in Asia. It is thoroughly dominated by their nationals with only a smattering of Indians and Japanese thrown in.
Even beyond the Asian region, China now has more billionaires than the U.S. and India combined. This is certainly a pointer to the health of the Chinese economy which seems to have survived the hostile trade relations that existed between it and America during the four years of the Donald Trump administration.
Most of the Wealthiest People In Asia are from China 
20. Qin Yinglin and family (Net Worth – $25.1 Billion)
Age – 58
Nationality – China
Industry – Pig Breeding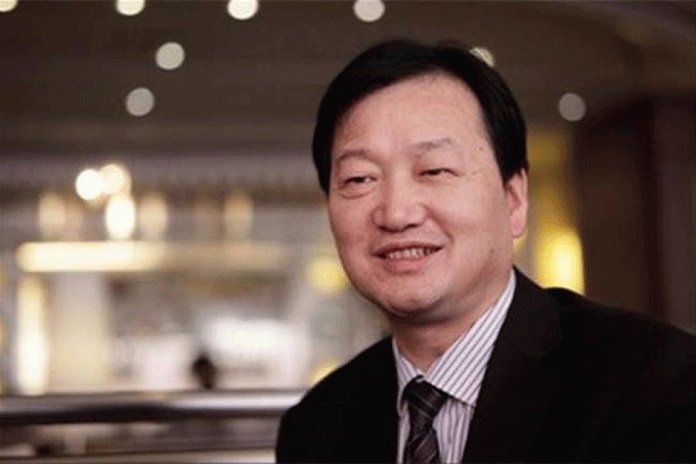 Back in 2018, Qin Yinglin, the chairman of China's largest pig breeding and distribution company, Muyuan Foodstuff, was just worth about $4.5 billion. His net worth however grew by an astonishing $20.6 billion within a space of two years to propel him up the ranks of the richest people in Asia.
Such an astronomical growth has been attributed to the African swine flu situation which drastically reduced the supply of pigs in the market. Qin and his company capitalized on this and their share value skyrocketed, thus leading to an increase in his fortune.
19. Pang Kang (Net Worth – $26.8 Billion)
Age – 67
Nationality – China
Industry – Condiments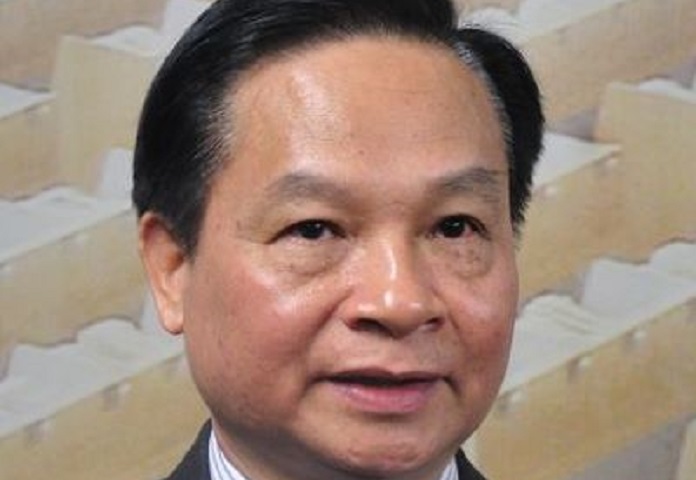 If you refer to Kang as the soy billionaire, then you won't be entirely wrong. This Chinese businessman built his fortune as the largest shareholder and chairman of Foshan Haitian Flavoring & Food, considered to be one of the largest condiment makers in the world.
The company deals in soy sauce, flavoring sauce, oyster sauce, chicken extract, and the likes. It seems that there is a huge demand for these items as Kang's fortune has grown by about $24.3 billion in the past six years.
18. William Lei Ding (Net Worth – $27.1 Billion)
Age – 52
Nationality – China
Industry – Online Games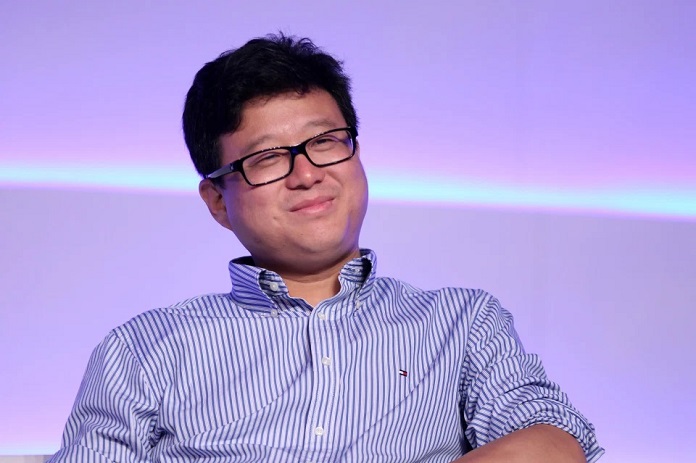 Ding has always maintained that his exploits are not just about money and he is living up to his words. The billionaire once spent about $1.6 million to translate 8,000 hours' worth of free American college classes into Chinese. This was made freely available to Chinese people and Ding's company didn't even attempt to monetize it by putting ads.
Ding also invested $16 billion into agriculture in 2012. He did this in the hopes of giving back to rural Chinese youth by providing them with an opportunity for high-quality agricultural projects.
17. Zhang Yiming (Net Worth – $27.7 Billion)
Age – 40
Nationality – China
Industry – Software
Yiming is the owner of Tik Tok, amongst other companies, and this has brought him much fortune. His beloved creation is now caught in the standoff between the United States and China. American president, Donald Trump, has alleged that China is responsible for the coronavirus pandemic and has cracked down on Chinese-owned firms.
One of his targets is Tik Tok which he alleges threatens American national security. Trump has ordered that Tik Tok's lucrative American operation must be sold to American companies or be banned entirely. The company is now in talks with the likes of Microsoft and Twitter to iron out a deal.
16. Lee Shau Kee ( Net Worth – $28.0 Billion)
Age – 95
Nationality – Hong Kong
Industry – Real Estate
The second wealthiest individual in Hong Kong, Kee announced in May 2019 that he would be stepping down as the chairman of the company that has brought him much wealth, Henderson Land Development co. He revealed that he would remain as an executive director of the firm but that his sons, Lee Ka Kit and Martin Lee Ka Shing, will take over as co-chairmen. While Kit will be in charge of overseeing the company's operations in the mainland, Shing will play a similar role in Hong Kong.
15. Gautam Adani (Net Worth – $28.6 Billion)
Age – 61
Nationality – India
Industry – Commodities and Infrastructure
One of just two Indians to make it to the list of the 20 richest people in Asia, Adani draws his wealth from a company that has interests in port, airports, power, data centers, real estate, and defense. His latest pursuit is a multi-billion coal mining project in Australia and this has generated many controversies.
People have condemned the idea, saying that it would contribute to global warming, threaten local vulnerable species, and impact the already-damaged Great Barrier Reef. Adani has however rejected this criticism, stating that though renewable energy is good, it can't meet all of India's power needs.
14. Hui Ka Yan (Net Worth – $28.9 Billion)
Age – 65
Nationality – China
Industry – Real Estate
Despite his huge fortune, some people have referred to Yan as the king of debts. Back in 2017, the property market was booming and so Yan's company, Evergrande, took loans to build numerous projects. This led to a 469% increase in the value of the shares of the company as well as an exponential increase in the net worth of the owner.
Some years down the line, analysts are claiming that the borrowing could come back to hunt Yan as his company is owing about $100 billion and the property market is not so hot anymore.
13. Yang Huiyan and Family (Net Worth – $29.2 Billion)
Age – 42
Nationality – Chinese/Cypriot
Industry – Real Estate
The richest woman in Asia as well as the only woman to make the list of the 20 richest people in Asia for 2020; Huiyan is the majority stakeholder in the real estate company which her father founded in 1997, Country Garden.
Her dad bequeathed 70% of the company to her in 2007 and she has since worked to consolidate his legacies. Country Garden now has total assets surpassing $161.2 billion and is listed as a Fortune 500 company.
12. Takemitsu Takizaki (Net Worth – $29.4 Billion)
Age – 78
Nationality – Japan
Industry – Sensors
Much like Lee Shau Kee, Takemitsu Takizaki is another CEO who is choosing to step down from the active day-to-day roles and take a well-deserved rest. The Japanese magnate founded Keyence, a global leader in the manufacturing of automatic sensors, barcode readers, laser markers, and digital microscopes, in 1974. He remained at the helm of affairs for a total of 41 years and bowed out in 2015. He however remains on the board of directors and as the honorary chairman.
11. Wang Wei (Net Worth – $30.5 Billion)
Age – 53
Nationality – China
Industry – Packaging and Logistics
Wei has grown his package delivery service, SF Express, into the FedEx of China. The company now has 400,000 employees, a fleet of 15,000 cargo vehicles, as well as 31 aircraft. It also has plans to open its own airport in the central Chinese city of Ezhou in 2020.
Wei is not letting all these achievements distract him but keeps on looking for ways to enlarge his company's operations. In 2018, it became the first Chinese company to be licensed for drone deliveries.
10. Li Ka-Shing (Net Worth – $34.3 Billion)
Age – 95
Nationality – Hong Kong
Industry – Real Estate, Port Investment, Beauty and Health, Plastics
Ka-Shing draws his wealth from his diversified business portfolio as well as savvy investments. Back in 2013 and 2015, he participated in two funding rounds for the video conferencing app, Zoom. He would reap the rewards of his investment years down the line, especially in 2020.
Thanks to the coronavirus-induced lockdown, numerous people were forced to resort to zoom for meetings, online classes, and interviews. This made the company's shares and sales to skyrocket and Ka-Shing's stake, which was $850 million in 2019, jumped to $11 billion in 2020.
9. Masayoshi Son (Net Worth – $35.3 Billion)
Age – 66
Nationality – Japan
Industry – Telecom, Internet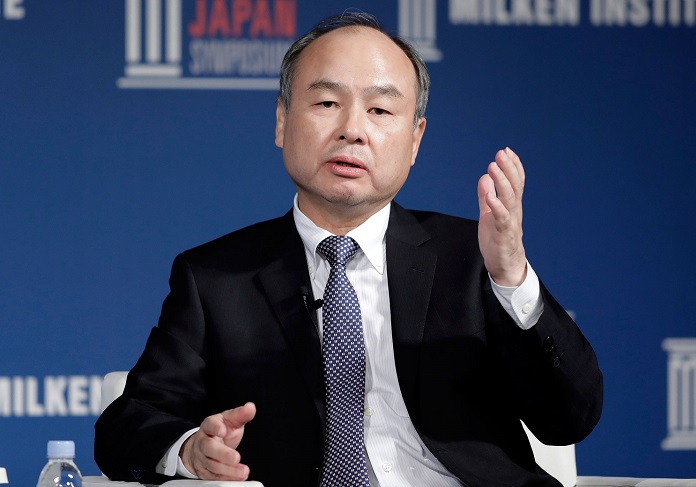 The second richest person in Japan and the 9th richest person in Asia; Son did not get to this position by leaving things to chance and he exemplified this trait once more in 2020. Following the pandemic-induced lockdown, he and his company, SoftBank, embarked on a selling spray of some of their assets and accumulated $80 million in liquidity. This was to ensure that they had enough cash on hand to face whatever that comes from the lockdown and a possible second wave of the virus.
8. Sun Piaoyang (Net Worth – $36.3 Billion)
Age – 65
Nationality – China
Industry – Pharmaceutical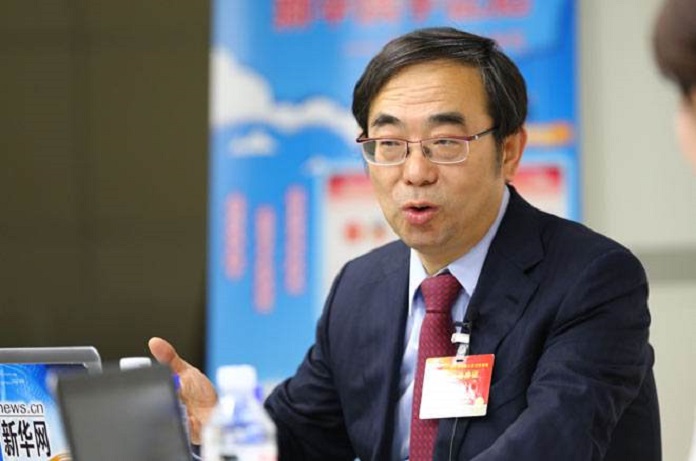 Sun is not the only billionaire in his family. His wife, Zhong Huijuan, is also a billionaire and has a net worth estimated at $19.5 billion. Interestingly, this power couple made their money from the same industry which is pharmaceuticals.
Son is the head of Hengrui Medicine, which is reputed as China's largest anti-infection and tumor-treating drug maker. Zhong, on her own part, is the chairman of Hansoh Pharmaceuticals, a company that produces oncology, antidiabetic, psychoactive, and other drugs.
7. He Xiangjian (Net Worth – $37.1 Billion)
Age – 81
Nationality – China
Industry – Home Appliances
Xiangjian is one of China's most camera-shy billionaires. He was however dragged into the spotlight in 2020 after some daredevil kidnappers attempted to kidnap him from his luxurious villa in Foshan City, Guangdong Province. The men were said to have made their way into the home in the evening of 15th June. Luck however ran out of them as Xiangjian's son, Jianfeng, swam across the river near their house and called the police. The news caused quite a stir in China as some attributed the actions of the suspects to economic difficulties.
6. Tadashi Yanai and Family (Net Worth – $41.7 Billion)
Age – 74
Nationality – Japan
Industry – Clothing and Apparel
With a net worth of $41.7 billion, Yanai is not only one of the richest persons in Asia but also Japan's wealthiest individual. This feat is really incredible given that the billionaire was only worth about $19.7 as of March 2020.
His wealth doubled in the remaining nine months of 2020, thanks to his flagship company, Uniqlo. While Uniqlo suffered a drop in sales because of the Covid-19 pandemic, they were able to recoup and make a killing through the sale of their comfortable work-from-home clothes as well as their triple-layer face masks with bacterial filters.
5. Colin Zheng Huang (Net Worth – $50.8 Billion)
Age – 43
Nationality – China
Industry – e-commerce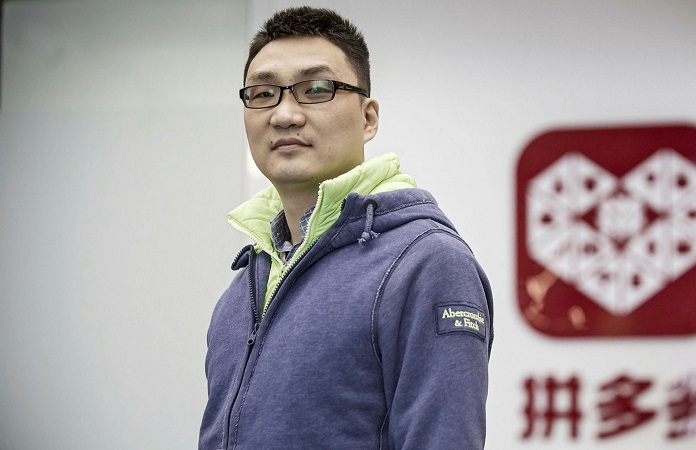 Huang is the brain behind one of the largest e-commerce sites in China known as Pinduoduo. The site allows shoppers to play games whilst buying pricy items on sale. Customers can also rope in friends to buy and get a group discount. Such an innovative business model means that Pinduoduo has been quite lucrative. The company has however faced allegations that fake goods are a common occurrence on their site.
4. Ma Huateng ( Net Worth – $57.7 Billion)
Age – 52
Nationality – China
Industry – Internet and Media
Founder of internet giants, Tencent, Huateng has been hailed as the Warren Buffet of Asia and this is due to his smart investment strategies. His company has stakes in streaming service, Spotify, electric car maker, Tesla, and Snapchat's parent company, Snap Inc. Other investments include the ride-hailing app, Ola. Huateng's savviness is down to the fact that he doesn't just know when to buy but equally when to sell off.
3. Jack Ma (Net Worth – $61.3 Billion)
Age – 59
Nationality – China
Industry – e-commerce
While your average billionaire tends to be reluctant and camera-shy, Jack Ma is a different kettle of fish. The Alibaba founder is one charismatic personality who is quite comfortable in the spotlight. He gladly shares his life story to help motivate others. He is also known to throw epic parties for his employees each year. Ma has performed songs, complete with dance routines, at several Alibaba events.
He has also featured in some films including a short Kung Fu film titled Gong Shou Dao. Ma is also big on philanthropy and in 2018, founded the Jack Ma Foundation. He will dedicate his post-retirement life to the initiative which is aimed at making a difference in the areas of education and conservation of the environment.
2. Zhong Shanshan (Net Worth – $61.3 Billion)
Age – 68
Nationality – China
Industry – Beverages and Pharmaceuticals
One would expect the richest individual in China to be from the tech world but this is not so. That title belongs to Shanshan, founder of popular Chinese bottled water and beverages company, Nongfu Spring. Shanshan's company had a hugely successful IPO in September 2020 which saw the company raise about a billion dollars. This helped to double his net worth from about $20 billion in August 2020 to $58.7 billion in September 2020. Another thing that helped buoy Shanshan's net worth is his vaccine-manufacturing company, Beijing Wantai Biological Pharmacy, which also went public in 2020. All these IPOs helped Shanshan dethrone Jack Ma as the richest man in China. Analysts have pointed out though that Ma may reclaim the spot in 2021 as he is planning a mega IPO for the financial services arm of Alibaba known as Ant.
1. Mukesh Ambani (Net Worth – $75.4 Billion)
Age – 66
Nationality – India
Industry – Energy, Tech, Retail, etc.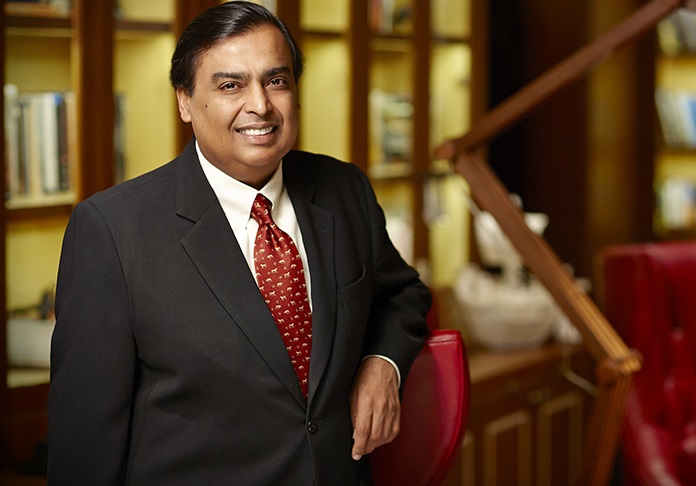 The title for the richest person in Asia for 2020 belongs to the Indian business magnate, Mukesh Ambani. Ambani initially made his money as chairman of Reliance Industries, a company that deals in oil and energy. His conglomerate has since branched out to areas such as retail shops, mobile and broadband carrier, and a digital tech arm known as Jio Platforms. Jio alone has attracted investments from the likes of Facebook, Abu Dhabi sovereign wealth fund, as well as prominent Silicon Valley investors such as Silver Lake and TPO.
A Recap of the Richest People In Asia and their Net Worth 
1. Mukesh Ambani – $75.4 billion
2. Zhong Shanshan – $61.3 billion
3. Jack Ma – $61.3 billion
4. Ma Huateng – $57.7 billion
5. Colin Zheng Huang – $50.8 billion
6. Tadashi Yanai and Family – $41.7 billion
7. He Xiangjian – $37.1 billion
8. Sun Piaoyang – $36.3 billion
9. Masayoshi Son – $35.3 billion
10. Li Ka-Shing – $34.3 billion
11. Wang Wei – $30.5 billion
12. Takemitsu Takizaki – $29.4 billion
13. Yang Huiyan and Family – $29.2 billion
14. Hui Ka Yan – $28.9 billion
15. Gautam Adani – $28.6 billion
16. Lee Shau Kee – $28.0 billion
17. Zhang Yiming – $27.7 billion
18. William Lei Ding – $27.1 billion
19. Pang Kang – $26.8 billion
20. Qin Yinglin and Family – $25.1 billion