Born Ronald Gerald Wayne on May 17, 1934, in Ohio, United States, Ronald Wayne worked with Steve Jobs and together with Wozniak, they founded Apple Computer on April 1, 1976. The original Apple logo, partnership agreement, and Apple manual were all written by him. With only 10% stake in Apple, he decided to give up on it for just $800 the same year.
The American electronics industry worker and co-founder of the Apple Computer, Ronald Wayne is worth $300,000.
Career with Apple
Considered to be the unluckiest person in the world in terms of money, it has been estimated that Ronald Wayne's net worth would have tallied to $48 million today if he still was a part of the Apple Company (now Apple Inc.). After leaving Apple, he received $1500 for agreeing to forfeit any claims against the new company.

And in just a year, Apple's sales brought $174,000 while a year later, it rose to billions in annual sales making it the most valuable company today with a value exceeding $700 billion.
Wayne even refused an offer to return to Apple after he left. He worked with Atari until 1978 before leaving for an electronics company in California.
Ronald Wayne is also an author and has a memoir Adventures of an Apple Founder published in his name. He also has a brief appearance in the documentary Welcome to Macintosh that described his experiences with the founding members of the Apple Computer.
Despite being regarded as the unluckiest founder of any company in the world, Ronald Wayne's wealth is estimated to be around $300,000 as of today. But then, that's nothing if one considers what would have been the worth of his 10% stake in Apple Inc if he had kept it. Currently, a 10% share of Apple is worth over $75 billion.
Notwithstanding, Ronald Wayne has severally expressed that he is not regretting the decision to abandon Apple which otherwise could have brought him fortunes. According to him, money wasn't the only thing he wanted.
"I would've wound up heading a very large documentation department at the back of the building, shuffling papers for the next 20 years of my life. That was not the future that I saw for myself," he said.
"If money was the only thing that I wanted, there are many ways I could've done that. But it was much more important to do what appealed to me. My advice to young people is always this – find something you enjoy doing so much that you'd be willing to do it for nothing… and you'll never work a day in your life," added Wayne.
Ronald Wayne has maintained he has no regrets about cutting ties with Apple. Nonetheless, he is not happy he sold his original copy of the Apple company agreement signed by Jobs, Wozniak and himself. He sold the contract copy in the early 1990s for $500. In 2011, the copy fetched $1.6 million at auction.
Wayne appeared in a documentary – Welcome to Macintosh, where he detailed his experiences with Steve Jobs, Steve Wozniak, and the birth of Apple Computer.
He described being one of the co-founders of Apple Computer Company as an adventure that occupied only a small part of his life. He devoted a larger part to designing and building things like slot machines and professional gaming products.
With almost a dozen of U.S. Patents covering a range of fundamental concepts, Ronald Wayne is a well-credited inventor. In 1953, he graduated from the School of Industrial Arts in New York. After that, he conducted a program of self-education that supported a life-long career in electro-mechanical engineering and product development. Later in the mid-1970s, he and Steve Jobs became friends. The friendship eventually birthed the Apple Computer Company.
Ronald Wayne's site described him as an exceptional illustrator, a whimsical writer, a compulsive model-builder, a skilled machinist and a ravenous researcher into the nature of socio-politics and socio-economics. It is said that some of the skills he gathered in these fields supported his fifty-year career in electro-mechanical engineering and product development.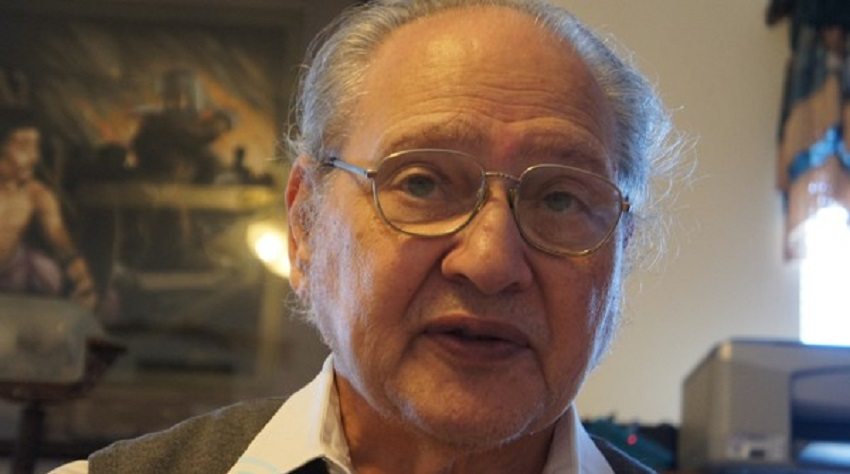 See Also – Whitney Houston Biography
Ronald Wayne Sexuality and How Much He is Worth
In 1974, Wayne disclosed to Jobs that he's gay. They were both working with Atari then. Sometime in 2011, Wayne confirmed that he told Jobs because it felt right to do so.
"Nobody at Atari knew, and I could count on my toes and fingers the number of people I told in my whole life. But I guess it just felt right to tell him, that he would understand, and it didn't have any effect on our relationship."
It's believed Ronald Wayne's is currently worth $300,000. He now lives in semi-retirement in the small town of Pahrump, Nevada.
Quick Facts about Ronald Wayne / Bio
Full Name: Ronald Gerald Wayne

Profession: Electronic designs

Ethnicity: White

Nationality: American

Date of Birth: May 17, 1934

Place of Birth: Cleveland, Ohio

Marital Status: Single

Zodiac Sign: Taurus

Fact Check: We strive for accuracy and fairness. If you see something that needs updating,