Ronald Wayne is an American electronics industry worker and co-founder of the Apple Computer. He worked with Steve Jobs and together with Steve Wozniak, they founded Apple Computer on April 1, 1976. Despite his involvement in the company; as he penned the partnership agreement, and Apple I manual, he decided to walk away from the company before things began to fall in good places.
As a result, Wayne gave up his 10% stake worth billions of dollars today for just $800. Currently, the renowned inventor is worth $400,000 and we often wonder if he lives in any form of regret regarding his cashout decision.
Ronald Wayne's Days as an Apple Co-Founder
In 1953, Ronald Wayne graduated from the School of Industrial Arts in New York. After that, he conducted a program of self-education that supported a life-long career in electro-mechanical engineering and product development. Later in the mid-1970s, he got acquainted with Steve Jobs and Steve Wozniak while working at a video game making company, Atari.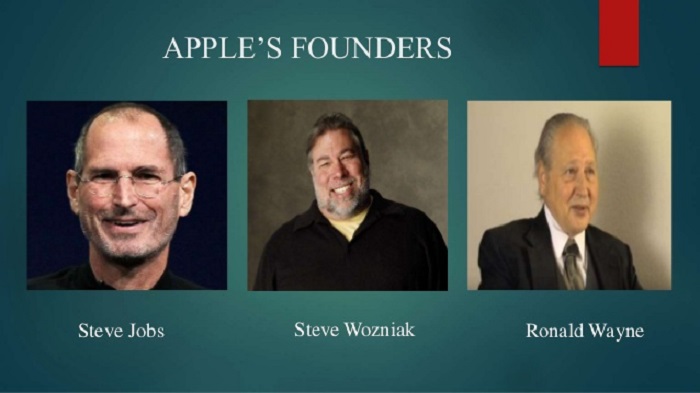 Soon afterwards, Jobs and Wozniak reached out to Wayne about him being a co-founder in their nascent computer company, Apple Computer (now Apple Inc.), as both who were in their 20s at the time, were taking business computers and converting them into personal computers. They eventually launch the company on April 1st, 1976, with Steve Jobs and Steve Wozniak having equity stake of 45 per cent each, leaving Ronald Wayne with 10 per cent.
Having decided to make Wayne one of the founding members of Apple Computer as a result of his experience in setting up corporations, the self-taught engineer who was then in his 40s drew up an agreement, stating each man's responsibilities and equally designed the company's first logo. He additionally penned the manual for Apple I, the company's first computer. However, after twelve days of working as an Apple official, Ronald Wayne decided to relinquish his stake in exchange for US$800.
The Real Reason Behind His Cashout Decision
After experiencing a traumatic failure in his first business of selling slot machines which left him in debt that took him a year to repay voluntarily, Ronald Wayne became weary of being in business and opted to work in engineering instead. Additionally, Wayne who is the oldest among the three Apple co-founders, had assets, including a house, which he feared would all go down the drain if the computer company wouldn't be able to recoup a borrowed loan of $15,000 incurred by Steve Jobs.

It happened that Jobs borrowed the money in order to buy supplies in fulfilment of their first contract with The Byte Shop – a Bay Area computer store that had a bad reputation for non-payment of bills. Legally, all the parties involved in a partnership business have individual responsibility of repaying any debt incurred by any partner. As a result, the electronics industry businessman couldn't risk losing all he had worked hard for, peradventure the business encounters significant bumps along the way. He then decided to sell his stake of %10 in the company to his business partners.
He further stated that part of the reason he parted ways with Apple was because of Steve Jobs' mercurial behaviour; that he could foresee imminent difficulties in getting along with his young partner, who was very focused and had a determined attitude to the point that if you try to stop him from attaining his goals, you will end up having a footprint on your forehead, as he would walk over you.
A Look at Wayne's Life After Leaving Apple
Wayne received $1,500 for agreeing to forfeit any claims against the new company after parting ways with Apple Computer and in just a year, Apple's sales brought $174,000 while a year later, it rose to billions in annual sales. Ronald Wayne even refused an offer to return to Apple after he left. He worked with Atari until 1978 before leaving to become a member of staff of Lawrence Livermore National Laboratory. He subsequently joined an electronics company in California.
A few years later, Wayne launched a stamp business in Milpitas, California called Wayne's Philatelics and later moved his business operations to Nevada. The Apple co-founder has also worked as an author and has a memoir named Adventures of an Apple Founder published in his name. More so, he made a brief appearance in the documentary Welcome to Macintosh, where he detailed his experiences with Steve Jobs, Steve Wozniak, and the birth of Apple Computer.
He described being one of the co-founders of Apple Computer Company as an adventure that occupied only a small part of his life. He devoted a larger part to designing and building things like slot machines and professional gaming products. Ronald Wayne's site described him as an exceptional illustrator, a whimsical writer, a compulsive model-builder, a skilled machinist and a ravenous researcher into the nature of socio-politics and socio-economics.
It is said that some of the skills he gathered in these fields supported his fifty-year career in electro-mechanical engineering and product development. With almost a dozen of U.S. patents covering a range of fundamental concepts, Ronald Wayne is a well-credited inventor. He now lives in semi-retirement in the small town of Pahrump, Nevada. There, he kick-started his stamp business again and equally spends time at the casino playing penny slots.
See Also – Whitney Houston Biography
He Would Have Been a Billionaire If Not For His Decision But Does He Have Regrets?
Although Ronald Wayne doesn't regret his decision of selling his stake, having cited that it was the best decision following the information available to him at the time, he would have garnered billions if he had stayed with Apple Company. In August 2018, Apple shares recorded a historic market cap value of $1 trillion, hence, becoming the first publicly traded company in the United States to ever reach such landmark.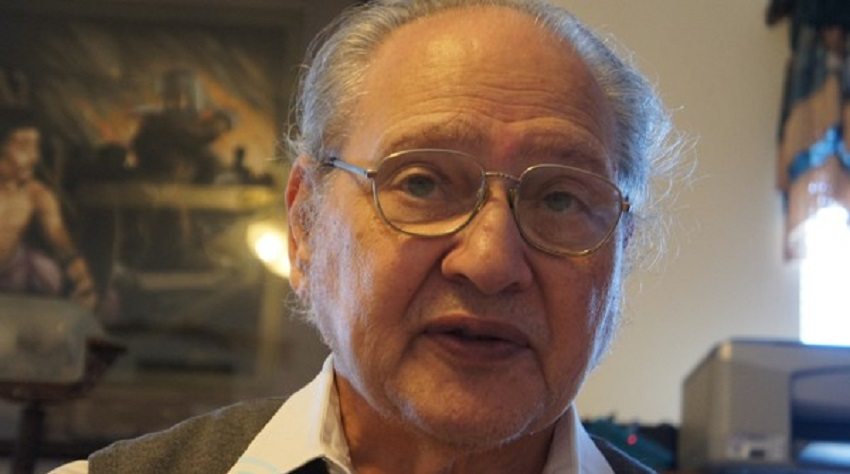 As a result, a 10 per cent Apple Stake today, is valued over $95 billion. Nevertheless, Ronald Wayne has maintained he has no regrets about cutting ties with Apple, though, he is not happy he sold his original copy of the Apple company agreement signed by Jobs, Wozniak and himself. He sold the contract copy in the early 1990s for $500. In 2011, the copy fetched $1.6 million at auction.
With several reports stating that the American businessman would have been one of the richest people in the world today if he hadn't cashed out on his stakes, Wayne has reiterated that he would have probably ended up being the richest man in the cemetery if he had stayed with Apple. He never made use of Apple products since leaving the company, but fate smiled on him when he was gifted with iPad 2 at the Update Conference he attended in Brighton, England, in 2011.
Despite being regarded as the unluckiest founder of any company in the world, Ronald Wayne's wealth is estimated to be around $400,000 as of today.