Wendy Thomas is an American restaurateur who is best known as the daughter of Dave Thomas, a very popular American businessman. Dave Thomas was a fast-food tycoon who was also a philanthropist, and the founder of Wendy's, a fast-food restaurant chain. He rose through the ranks to become one of the most famous names in the fast-food industry and ensured that his company had gained international appeal before he passed away. Due to his fame, his popularity rubbed off on his daughter, Wendy, and she became one of the most talked-about American women.
Wendy Thomas is especially popular because her father named his fast-food company after her. Also, her image is what is being used as Wendy's logo. However, it is noteworthy that even though she is mostly known as the daughter of Dave Thomas, Wendy is also her own boss who has achieved a lot over the years. Now, questions have been asked about what her net worth is at the moment, especially since her father passed away. Let us take a look below.
Wendy Thomas' Bio
Wendy Thomas was born on the 14th of September 1961 in Columbus, the capital city of Ohio, the USA. It is noteworthy that even though everyone now calls her Wendy, her real name is actually Melinda Lou Thomas-Morse. She got the name 'Wendy' during her childhood. This was because as a child, she had a problem pronouncing her L's and R's properly so she could not pronounce her own name 'Melinda' well enough. Because of this, she became more known by her nickname, Wendy and the name has stuck till date. This makes her the namesake of her father's restaurant chain, 'Wendy's Old Fashioned Hamburgers' which is also simply known as Wendy's.
Like we have mentioned, Wendy Thomas was born into an interesting home. Her father, Dave Thomas was a popular fast-food tycoon whose company, Wendy's, has grown into international standards today. His line of business fascinated Wendy and apparently influenced her decision to own her own restaurants much later in life. Her mother has been identified as Lorraine Thomas who was reported to have been a strict yet very loving woman who trained her children to be well-behaved and loving towards everyone. Wendy grew up with four siblings; three sisters and one brother.
After finishing from high school, Wendy Thomas proceeded to attend the University of Florida. She eventually graduated with a bachelor's degree in consumer behaviorism in 1983. Just like father, she developed an interest in owning restaurants and running them. According to sources, she owned multiple Wendy's restaurants in Texas until 1999. Her passion for work in the culinary industry grew even after her father's death.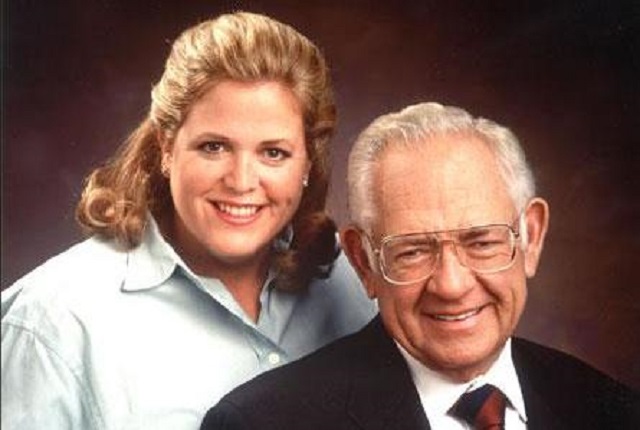 How Much Is Wendy Thomas Worth Since The Death Of Her Father?
Wendy Thomas' father, Dave Thomas, died in 2002 at the age of 69. As expected, this had the family grieving for a long period. Following the grieving period, Wendy, who was a passionate businesswoman already, decided to build her own business and make her own money. She and her siblings bought restaurants in the Columbus area which happens to be their native hometown and expanded their businesses.
By 2010, about 8 years after her father's death, Wendy Thomas was already the owner or co-owner of more than 30 Wendy's stores around America. That same year, she started to appear in different commercials for Wendy's on camera. She also lent her voice for the ads too.
In 2012, Wendy Thomas began to appear in a series of ads termed That Wendy's Way. The ads were created to strengthen the values which her father established including quality values in ingredients, preparation, and service. These ads gave Wendy a lot more exposure around the country and beyond.
Read Also: What Happened To Paula Deen? The Untold Truth Of How She Lost It All
Apart from That Wendy's Way, she also starred in a commercial produced by Publicis Groupe's Kaplan Thaler Group called Dave's Hot 'N Juicy Cheeseburger. Over the years, she has proven to be not just a beneficiary of her father's fame but also a woman who is determined to make her own name and money.
As expected, Wendy Thomas has made quite a lot of money during her career and as a result, she is worth about $100 million at the moment, according to different sources.