The technology company, Apple Inc, is one of the most valuable companies in the world today and it is all thanks to the work of its two founders – Steve Jobs and Steve Wozniak. While the former was and continues to remain the famous face of the company, even long after his death, Steve Wozniak, who is still very much alive, remains its less celebrated founder, and now focuses his attention on other ventures besides Apple.
Despite not being the founder with pop culture influence and impact, Steve Wozniak has a storied history with Apple, that continues to this present day, even after he left his position as vice president of research and development.
Here is why Steve Wozniak left the technology company as well as what he is doing now.
Short Background On Steve Wozniack
Steve Wozniak was born in San Jose, California on the 11th of August 1950 to Francis Jacob Wozniak and Margaret Louise Wozniak. His basic education began in Cupertino, California, where he attended Homestead High School before heading over to the University of Colorado Boulder where he was expelled for hacking the university's computer system. Later in his adult life, after establishing Apple Inc, he returned to college at the University of California, Berkeley, earning a Bachelor's degree in Electrical Engineering and Computer Science.
He joined Hewlett-Packard in the early 1970s, designing calculators before he met Steve Jobs; the pair went on to establish Apple Inc. For Apple, Steve Wozniak is credited for designing the Apple I and II computers. In addition to designing two of Apple's most significant products, he also has four patents to his name.
Steve Wozniak, since he helped found Apple, has been the recipient of more than 15 awards, including a street in San Jose which was named after him.
The American inventor, programmer, and philanthropist has been married four times and has three children.
Why Did Steve Wozniak Leave Apple?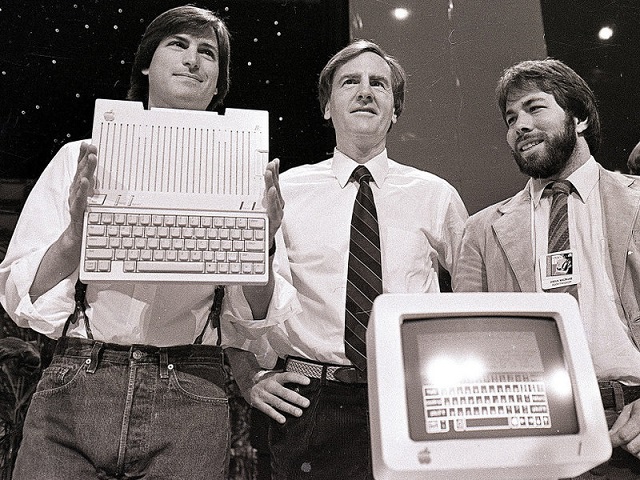 Technically, Steve Wozniak remains an employee of Apple, representing the company at events and interviews now, all while earning a salary, but it is a significant departure from his original role in the company as vice president of research and development.
Steve Wozniak, in the early days of Apple, was solely responsible for the design and engineering of Apple products, and as the company expanded, he became the head of the company's engineering design team.
However, a difference in the vision and personality of Steve Wozniak and Steve Jobs led Wozniak to his first departure from Apple. The creation of the Macintosh computer led to the sidelining of Wozniak and his Apple II team, a move that was not appreciated by the co-founder.
After surviving an airplane crash on the 7th of February 1981, he chose to leave the company, with a plan to start afresh. During his first hiatus from Apple, he established the company, Unuson, through which he sponsored and organized two US festivals. He was away from Apple between 1982 and 1983, returning to Apple later in the year.
His final leave from a significant role in the Apple corporate structure happened in 1985. After returning to a position as a member of the company's product development team, the increasing corporate energy that dominated the company, as well as the addition of several talented engineers led him to quit the company completely and finally, selling a majority of his Apple stock.
According to Steve Wozniak himself, who now serves as the company's ambassador, he left the company because he was not a fan of management responsibilities, and instead, wanted to simply work as an engineer.
See Also: Mark Zuckerberg – Bio, Wife, Daughter, House, Cars, Net Worth and Salary
What Is Steve Wozniak Doing Now?
Since he left Apple, Steve Wozniak has committed himself to a variety of roles, including returning to college and completing his degree.
Beyond his education, he has founded a couple of startup companies, such as CL 9, which created the first programmable universal remote. He also founded Wheels of Zeus and is a member of the board of a number of companies, such as Ripcord Networks, Inc. and Danger, Inc. He also founded Fusion-io, Acquicor Technology, and the Silicon Valley Comic Con.
Steve Wozniak has also worked as an elementary school teacher, teaching students from the fifth to ninth grade and he now owns an online educational technology service, Woz U, which was established for independent students and employees.