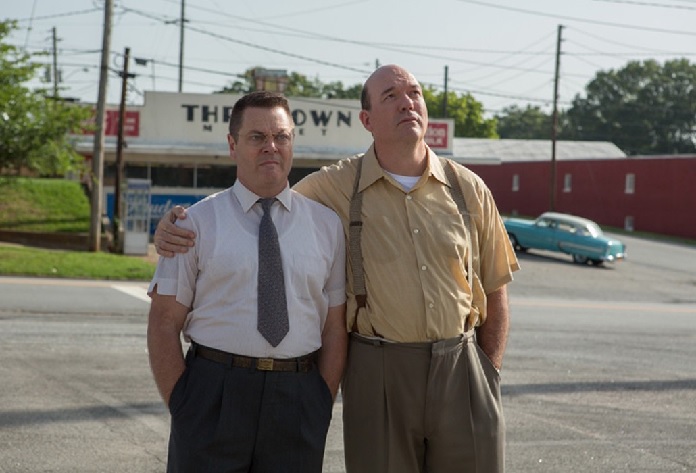 The business world is a very interesting place in that it is not those with the ideas or those who began a type of business that would always remain at the top of the chain. This is true in the case of Richard and Maurice McDonald whose names might not ring any bells in America, let alone the world. However, the mention of the name McDonald's fast-food certainly would be recognized all over the world. Known as the McDonald Brothers, they were visionary and revolutionary entrepreneurs who were way ahead of their time.
They revolutionized the way that very busy workers were nourished and fed when they are away from home. The brothers having failed in a few businesses earlier, realized that the only business that flourished in their hometown while they were experiencing challenges was that of a hamburger shop which seemed to make profits all year round. So in 1937, they opened their own hamburger shop in the United States (Monrovia, California), but introduced a concept that was totally strange to patrons of restaurants at the time. The brothers are the founders of the very popular fast-food chain and conglomerate that we call McDonalds today.
Who Are The McDonald Brothers?
Maurice McDonald and his younger brother, Richard McDonald were born in Manchester, New Hampshire. However, the former was born on November 26, 1902, while the latter was born on February 20, 1909. They grew with their three sisters and their parents – who had Spanish roots.
Maurice and Richard came from a very humble home and their father, Patrick McDonald worked in a shoe factory as a shift manager. At the time, Patrick was barely able to meet the needs of his family while he was working. Unfortunately, after putting in over 4 decades of work in the shoe factory, he was laid off and life became very tough for the family.
The brothers must have learned very valuable lessons from the travails of their father in his later life, and they decided to take their future into their own hands and go into business. But that also did not completely go as planned. Before business ever came into the picture, Maurice and Richard completed their high school education – attending Central High School and West High School respectively.
The McDonald brothers had a clear dream for their future – they wanted to be millionaires by the time they turned 50, and they knew that working for someone else would not get them there, so they left their hometown after high school and went into business.
What Happened to Them and Their Business?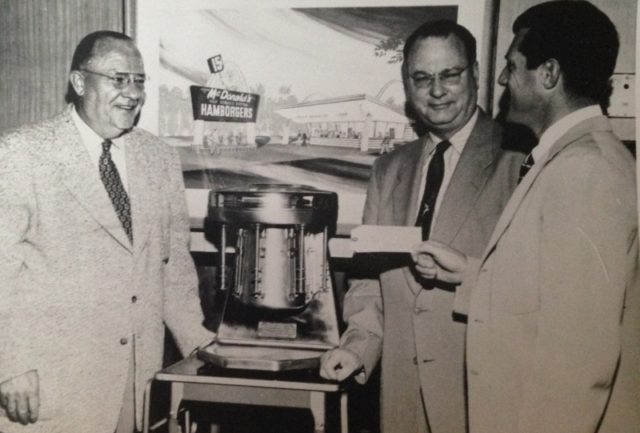 Their first business was operating a movie theater which failed because of the great depression at the time, so they sold it off and opened a barbecue/hot dog shop – because they realized that the food business was the only thriving business in their neighborhood.
By 1940, the brothers obtained a loan from the Bank of America to build a new and bigger food (hot dog) stand in San Bernardino, California, and soon after overcoming some initial challenges, they were making good money. The brothers developed a system they called the "Speedee Service System", which was a well-orchestrated process that guaranteed that burgers and fries would be ready in 30 seconds; this system today is what has become the 'fast food' concept.
In 1948, the brothers came up with a plan to focus only on their products with the highest demands – French fries, Hamburger and Milkshakes, and re-designed their production processes to be even more efficient. They tried to expand their business concepts and model through franchising but were not successful at it.
Sometime in the early 1950s, the McDonald brothers ordered for 6 (later increased to 8) milkshake machines – an order to be filled by a 'hustling' salesman named Ray Kroc. The brothers gave Ray a tour of their San Bernardino shop and he was intrigued by the amazing concept the brothers had put in place and somehow became fixated or saw an opportunity to expand the business, which unfortunately the brothers never had in them.
Ray convinced the brothers to give him the franchise of their entire business concept so he can expand the McDonald's Fast Food business all over America; the brothers agreed to the deal which would have the franchiser take a 1.9% "cut" of Gross Sales of the Franchise outlet – while paying the McDonald brother a 0.5% royalty from it.
The arrangement had its challenges but it worked well for both parties until Ray Kroc ventured into real estate and owned the land upon which future franchise outlets would be built – which guaranteed him rent and real estate holding; this idea turned Ray Kroc – the franchisee into a wealthy man who was able to buy the McDonald's company in its entirety from the brothers in 1961 for $2.7 million.
The McDonald brothers and Kroc had a fallout towards the end of their business agreement and buyout, and it is believed that while selling the business to Ray Kroc, the brothers agreed to a gentlemanly 'handshake' agreement which would have the brothers receive 0.5% royalty paid annually (which some believe would have amounted to $300 million by now), but Kroc never honored the agreement – which could not be proved anyway.
See Also: Matt Stonie Net Worth & How He Made a Fortune From Competitive Eating
How Did The McDonald Brothers Die and What Did They Leave Behind? 
Although they started their million-dollar business together, they did not depart from this world together. Maurice died on December 11, 1971. He had suffered a severe heart attack that claimed his life on that fateful day. Richard died several years later – on July 14, 1998. He spent his last days in a nursing home located in Manchester, New Hampshire. Ray Kroc on the other hand, died on January 14, 1984.
The McDonalds did not also share the same grave. Maurice was buried at Desert Memorial Park, in California but Richard was laid to rest at Mount Calvary Cemetery in Manchester. Richard's wife, Dorothy had only a year to mourn his death before joining him. She died in January 1999 and was laid to rest next to her husband at the Mount Calvary Cemetery.
In hindsight, going into business with Ray Kroc has been considered 'a grave business error' on the part of the McDonald brothers. It can be recalled that the McDonald brothers partnered with Ray who eventually bought them out in 1961 for $2.7 million. After they sold the company to Ray Kroc, the brothers maintained control over the original San Bernardino shop – which was eventually run out of business a few years later by one of Ray Kroc's McDonald's, built just a few meters from it.
From an ordinary salesman, Ray became a tycoon in the field as well as the sole proprietor of the business which fetched him his million-dollar fortune. Ray Kroc died in January 1984 with a net worth of $600 million, leaving his business and estate to his wife. Maurice and Richard McDonald, on the other hand, did not have much to show for all their efforts in their later days.
The McDonald Brothers' Net Worth
The brothers retired to their hometown, and their net worth individually was said to be between $100,000 to $ 1.8 million as at the time of their deaths. The McDonald business today is said to be worth over $100 billion, but the brothers have no shares from that to their name.
In fact, the business is now considered as being founded by Ray Kroc. It is not certain what the brothers were worth in their glory days as that was a very long time ago. But they were said to be doing very well for themselves and had an enviable financial status at the time until the Ray partnership happened.