According to the Economic Policy Institute, the salaries of the highest-paid CEOs in the world in 2017 was reported to be 312 times more than that of their median employees' salaries. This has become a bone of contention for policymakers and the public in general who ask why company executives enjoy such high salaries that appear to grow year after year while that of their employees seem to remain stagnant.
Proponents of high CEO salaries have argued that the difference in the margin of success between two companies that might appear to be equal is the specific attributes of whoever is leading it. They point out that the job of a CEO is a difficult one that has a heavy impact on the economy and the company's employees, further adding that being a CEO is life consuming due to how stressful it can be, leaving the said person without any time for themselves, hence why they deserve to be well compensated for their work.
Two CEOs who make for a perfect example of this are Apple's Tim Cook and Tesla's Elon Musk, who are both known to practically live in their offices without any form of social life. They have further been able to steer their companies to great and somewhat unprecedented success/achievements that many have noted could not have happened with another person at the helm of these companies. Read on to check out the list of the highest-earning executives in the world as well as how exactly they received the compensations for their work.
10 Highest-Paid CEOs In The World Right Now
1. Elon Musk – CEO of Tesla Inc.
Salary – $2.28 billion
Net Worth – $22.3 billion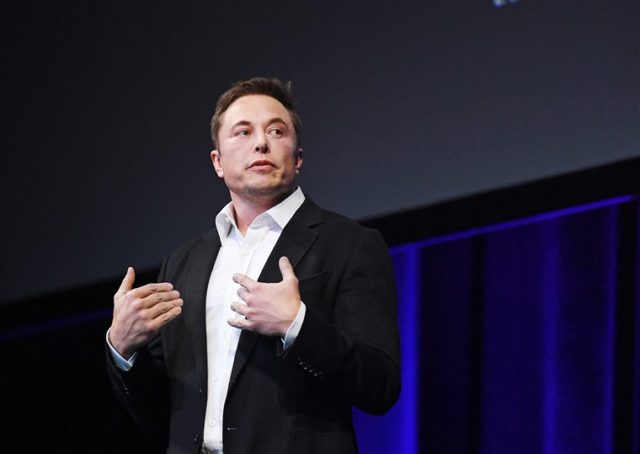 The highest-paid CEO in the world right now is the South African-born CEO of Tesla Inc., Elon Musk. Unlike many others that would appear on this list, Musk does not take a paycheck from his company as he joined fellow CEOs like Steve Jobs and Mark Zuckerberg in taking a one-dollar salary in the mid-2010s. His supposed minimum salary each year is $56,000 but he rejects it for indirect compensation in the form of stock options.
Sometime in March 2018, Tesla shareholders approved a plan to award the co-founder of the automotive and energy company $2.3 billion in stock options, making him the highest-paid CEO in the world by more than a mile.
Known as a workaholic, Musk does not spend his money on expensive hobbies or lavish vacations like a few other billionaires might do. He instead spends most of his time either at the office or in his company's factories before retreating to any one of his four Los Angeles mansions at night.
2. Brendan Kennedy – CEO/President of Tilray Inc.
Salary – $256 million
Net Worth – $2.4 billion
Brendan Kennedy makes the list of the highest-paid CEOs in the world thanks to his reported earnings of $256 million as the chief executive officer of Canadian pharmaceutical and cannabis company, Tilray. The Yale University MBA graduate's compensation back in 2018 comprised of a combination of salary, restricted shares, and stock options. His salary, which came along with an equal-size bonus, was reported to be $425,000. The restricted shares and stock options he received were worth $5.82 million and $25.1 million, respectively, at the time in which they were granted. It was then later reported that those figures had grown to be $52.9 million and $202.3 million respectively.
3. Bob Iger – CEO/Chairman of Walt Disney Co.
Salary – $146.6 million
Net Worth – $690 million
Robert Iger is currently the Chairman and Chief Executive Officer of The Walt Disney Company, who paid him a salary of $65.6 million with further compensation in stocks in 2018. Iger's journey as an executive began in 1994 when he served as the President of ABC Television. He later became President/COO of Capital Cities/ABC, Inc. from 1995-96, the time in which Disney acquired the company. He rose to become the President and COO of Disney in 2000, five years after which he was named CEO in 2005.
Under his tenure as CEO, Disney has broadened its roster of intellectual properties and presence in international markets. Some of the ways in which Disney has done so is by Iger overseeing the acquisitions of companies like Pixar, Marvel Entertainment, Lucasfilm, and 21st Century Fox. He has also overseen the expansion of the Disney theme park resorts in East Asia, further introducing the Hong Kong Disneyland Resort and Shanghai Disney Resort.
4. Tim Cook – CEO of Apple Inc.
Salary – $141.6 million
Net Worth – $625.37 million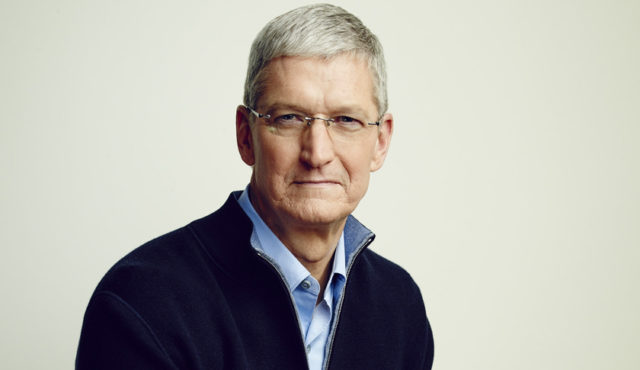 After having served Apple Inc. in the capacities of senior vice president for worldwide operations, executive vice president for worldwide sales and operations, and then chief operating officer under Steve Jobs, Tim Cook was appointed CEO in 2011 from where he began his ascent on the list of Highest-Paid CEOs. Under his stewardship, Apple has become the world's first trillion-dollar company and highest revenue-generating corporation in the world.
Due to this, it is not surprising to find out that Cook has been highly compensated by the company. He received a 22% pay rise in 2018 which put his salary at $15.7 million. The figure comprises of a base salary of $3 million, a $12 million bonus and $680,000 in what it called "other compensations" that includes private air travel and security expenses. The other compensation he received that puts him high on the list came in the form of stock and option awards.
5. Nikesh Arora – CEO/Chairman of Palo Alto Networks Inc.
Salary – $130.7 million
Net Worth – Unknown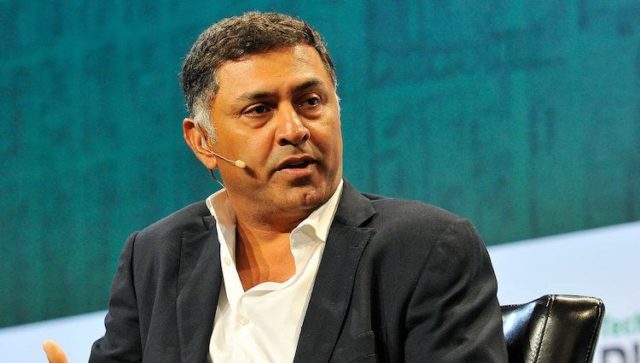 Nikesh Arora is an Indian businessman who previously held senior operating leadership roles at Google before leaving to become the President & Chief Operating Officer of SoftBank Corp. During his time there, he received a pay package that made him the world's highest-paid executive. After leaving the bank, he was hired as CEO of Palo Alto Networks Inc. in 2018, who rewarded him with a handsome sign-on package that included stock and option awards.
6. David Zaslav – CEO/President of Discovery Communications
Salary – $122 million
Net Worth – $200 million
David Zaslav earned his stripes in the cable/communications industry after spending nearly two decades at NBC, helping the media company to develop and launch CNBC, MSNBC and negotiate deals with DirecTV, Comcast and Time Warner. In 2007, Zaslav took over the helm at Discover, turning it into a publicly-traded outfit and growing it to more than three times its value in a short period of time.
Thanks to his efforts, Zaslav was inducted into the Cable Hall of Fame as his company further rewarded him with a significant pay bump that puts him amongst the highest-paid CEOs in the world. While his base salary is reported to be $3 million, he received a $9 million bonus, stock awards worth $15.3 million, unspecified stock options, and a retention award worth almost $100 million.
7. James Heppelmann – CEO/President of PTC Inc.
Salary – $71.4 million
Net Worth – $123 million
James Heppelmann is an American businessman that serves as the president and chief executive officer of the Boston-based computer software and services company, PTC Inc. Thanks to the shares of the company reaching a record high in 2018, the University of Minnesota was handsomely rewarded by his company. His compensation package includes a salary of $800,000, a bonus of $961,000, and a performance grant tied to goals spanning several years.
8. Stephen Schwarzman – CEO/Chairman of Blackstone Group LP
Salary – $69.1 million
Net Worth – $13.5 billion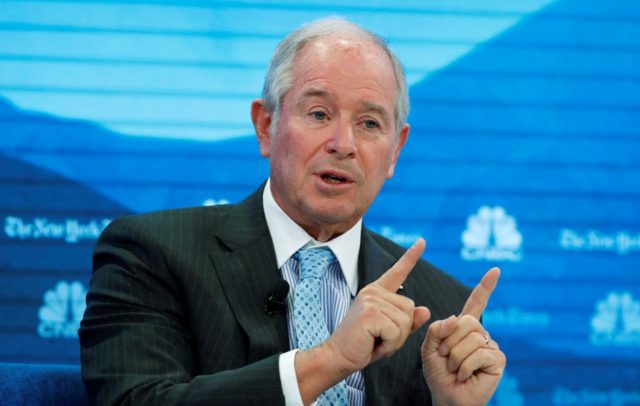 Stephen Schwarzman has come a long way from the time he co-established The Blackstone Group, a multinational private equity firm in 1985. Having scored a place on the list of Highest-Paid CEOs, the Harvard Business School graduate has since gone ahead to become a force in the financial world, ranking 117th on Forbes' billionaire list.
Unlike others that appear on this list, Schwarzman did not receive a salary from his firm. A huge chunk of his compensation came in the form of carried interest, while another little portion was as a result of perks received.
Read Also: Top 10 Highest Paid Actors In The World Right Now
9. Tony James – Executive Vice Chairman of Blackstone Group LP
Salary – $66.2 million
Net Worth – $1.7 billion
The Blackstone Group Inc., which specializes in private equity, credit, and hedge fund investment strategies, has two of its high ranking executives on the high CEOs pay list. This is thanks to the fact that the financial services firm declared approximately US$ 470 billion dollars in 2019 as its total assets under management.
James, who is well known for his effective management style in the financial industry, joined the company in 2002 and was the mastermind behind its acquisition of GSO Capital Partners. This, among other things, ensured he received a $28.8 million bonus and a carried interest of $36.8 million in addition to his $350,000 salary.
10. Stephen Angel – CEO of Linde PLC
Salary – $66.1 million
Net Worth – $147 million
Since 2007, Stephen Angel had served as Chairman, President, and CEO of Praxair, Inc. He joined the multinational industrial gases company in 2001 after having spent 22 years in a variety of management positions with General Electric.
Under his stewardship at the helm of Praxair, he oversaw the merger between his company and Linde AG to form Linde plc in 2018 where he went on to take the position of CEO. Following his move to Linde, The Wall Street Journal reported that Angel chose to receive a $48.9 million severance payout of the pension he had accumulated at Praxair over 18 years. He further took stock and option awards worth $12 million and a bonus of $3.6 million which helped in ensuring him a top ten place on the list of highest-paid CEOs.