It is no longer news that Billionaire couple, Bill and Melinda Gates, would be taking a break from each other after 27 years of marriage. While we may never know the exact reason why the beloved pair are embarking on such a course of action, one thing that is for sure is that the divorce has the potential of turning out to be one of the biggest Billionaire divorces ever.
Already, even before the dotted lines have been signed, Bill Gates has made several transfers of assets to Melinda. Not up to a week after the couple announced their divorce, the Microsoft co-founder transferred more than 14 million shares in the Canadian National Railway Company worth $1.5 Billion to his ex-wife. He also gave her another 2.9 million shares in AutoNation, worth $300 million. The early windfall did not stop there as Melinda has also received tens of millions of shares in companies such as Coca-Cola and Grupo Televisa (a Mexican TV network). These initial stock transfers, totaling about $2.4 Billion, have made Melinda a Billionaire overnight and while this is quite sumptuous, it is only a tip of the iceberg as she and her ex-husband have a host of other assets that would equally be split as their separation contract takes effect.
Bill and Melinda Gates Assets Include a 66,000 Square Foot Mansion in Medina, Washington
Real estate may not account for the lion's share of the Gates' fortune but what they own is still enough to leave mere mortals like us stunned. Bill and Melinda are the owners of a property portfolio worth $166 million which includes their primary residence, an exquisite mansion located in Medina, Washington. Bill originally bought the lot on which the house stands for about $2 million in 1988. He then set about building his dream home on it, a project that took seven years and about $63 million to complete.
Known as Xanadu 2.0, the mansion measures 66,000 square feet with 500 feet of private waterfront. It boasts seven bedrooms, 18 bathrooms, six kitchens, and six fireplaces. There is also a 23-car garage as well as a home theatre that can hold as many as 20 people. Other exquisite features of the Gates' primary residence include a 60-foot swimming pool with an underwater music system, a 2500 square foot gym, a 2,100 square foot library, and a 1,000 square foot dining room. The mansion also has high-tech features including the ability to adjust temperature, lighting, or music in any room at the touch of a single button.
Just in case you are wondering just how much energy it takes to cool or heat the Medina mansion; you don't need to fret as it is earth-sheltered. The presence of climate sensors also means that heating, air-conditioning, and lighting are automatically reduced or turned off when need be thus reducing energy needs. Available public records show that the Gates pay upwards of $1 million on the mansion as property tax each year while the property itself is now valued at over $150 million.
They Also Own Ranches, Beach Houses, and a Private Island in Belize
Away from Xanadu 2.0, Bill and Melinda are also the owners of other massive properties such as a 492-acre ranch in Wyoming. They bought the property for $9 million in 2009 and it includes a 15,000 square foot home with five bedrooms and three bathrooms. There is also a guest house, a caretaker house, and stables for horses as well. About five years after delving into the Wyoming real estate market, Bill and Melinda Gates shelled out $18 million to purchase a 228-acre ranch in Pasadena, California. The ranch features a racetrack, an orchard as well as five barns that can reportedly house 50 horses.
The Pasadena ranch is not the only California property that the Gates own. In 1999, they purchased an 11,000 square foot mansion and the surrounding property in the Del Mar Country Club which cost them $5.5 million. Then, more than a decade later in 2020, the couple purchased a $43 million beach house in that same area. The beach house measures 5,800 square feet and has six bedrooms and four bathrooms. There is also a swimming pool as well as a mind-blowing Jacuzzi that can take up to 10 people at a go.
The Gates also own multi-million dollar houses in the Yellowstone Club in Big Sky Montana as well as the Vintage Club Resort in Indian Wells California. Both clubs are private residential clubs where members-cum-homeowners get to indulge in their love for sports such as golf, skiing, and tennis. Membership fees go for as much as $300k with annual renewal fees of about $37.5k. Members must also own a home on these grounds and in the case of the Gates, their Indian Wells resort home is worth $1 million while their Yellowstone Home also ranges from $2.5 million to as much as $25 million. The Gates are not the only famous people to have snapped up homes in Yellowstone. Others that belong to these ranks include the likes of Google's Eric Schmidt.
Finally, beyond the shores of the United States, Bill Gates is the owner of a private island in the Central American country of Belize. Known as Grand Bogue Caye, the 314-acre island is said to be the largest in Belize and reportedly cost the Microsoft founder upwards of $25 million. The island offers excellent water sports, pristine beaches, and abundant marine life. There is also a lush forest at one end as well as lots of shady palm and coconut trees.
The Gates Have Several Porsches in Their Car Collection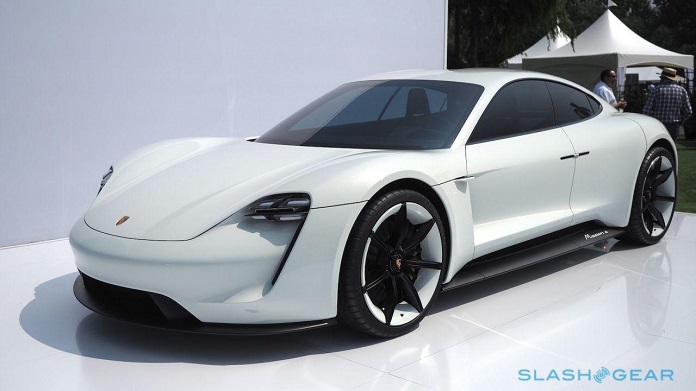 One thing that Melinda may be willing to let her ex-husband keep all to himself in the divorce is his collection of cars which primarily consists of Porsches. Some quarters have it that after Microsoft, Bill Gates' next love is that particular car brand and this is a love affair that dates back several years.
Shortly after setting up Microsoft in the 70s, Gates bought himself a Porsche 911 Turbo in 1979. He loved it to no end and was often speeding in it, a fact that landed him multiple speeding tickets and a short-time jail stint. He would later sell off the 911 turbo and years later, the person who was lucky enough to own it, auctioned it for a cool $80,000.
Since parting ways with that first Porsche, Bill Gates has gone on to purchase several others, including a Porsche 930 turbo (worth $108,745) and the rare Porsche 959 (worth $400k and above). In 2020, he splashed out $150,900 to purchase a Porsche Taycan Turbo car. The Taycan Turbo features a 93-kilowatt-hour-lithium-ion battery, powering dual electric motors, that allows it to go from 0-to-60 mph in three seconds with 616 horsepower. Its interior is leather-free with seats made from recycled materials.
The Taycan Turbo is Porsche's first all-electric sports car and Gates' purchase caused some stir given that fellow Billionaire, Elon Musk, heads the go-to company for electric sports car i.e. Tesla. Many inevitably queried Musk as to why Gates passed over his company and he obviously felt slighted as he went on to retort that he had spoken with the Microsoft co-founder in the past and found their discussions underwhelming.
Multi-Million Dollar Art Works From the Likes of Andrew Wyeth and Frederick Childe Hassam Are Some of the Assets Owned By Bill and Melinda Gates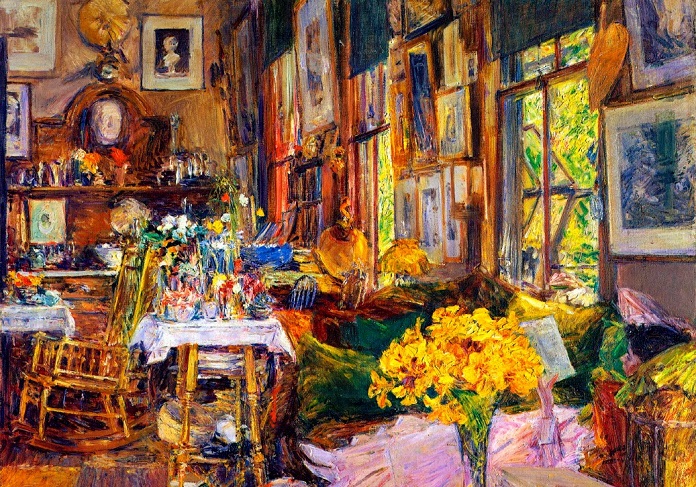 While Melinda Gates may be willing to let her soon-to-be ex-husband keep his beloved Porsches, I don't think that she would be that generous when it comes to their expensive art collection. Over the years, the couple has accumulated some jaw-dropping pieces that cost them a mint and are a good source of investment. Amongst the Gates' art collection is a painting by foremost American visual artist, Andrew Wyeth, known as Distant Thunder. They reportedly purchased it for about $7 million in 1996. A year after that, the Gates purchased another famous painting, this time from American impressionist William Merritt Chase. The painting is known as The Nursery and costs $10 million.
Other pricey artworks that belong to the Gates include Room of Flowers by Frederick Childe Hassam ($20 million), Lost on the Grand Banks by Winslow Homer ($36 million), and Polo Crowd by George Bellow ($28 million). Bill Gates also has a Leonardo Da Vinci in his collection but alas it is not one of Da Vinci's famed paintings but rather a notebook that chronicles some of his scientific discoveries and observations. The Microsoft founder purchased the 16th-century manuscript (known as the Codex Leicester) in 1994 for about $30.8 million and has stated that he feels quite lucky about owning it. The special book, his words not ours, can now be found in the library at his Medina home.
I've been fascinated by Leonardo da Vinci for decades. Although he died 500 years ago, there's still so much to learn from his remarkable life: https://t.co/mLf6AU0QLX pic.twitter.com/mXtaErPSN5

— Bill Gates (@BillGates) April 18, 2019
They Own Multiple Private Jets
Bill and Melinda Gates will also be potentially dividing their private jet collection which is quite tame when compared to the staggering fortune they have. In that collection is a Cessna 208, a utility aircraft that can carry up to nine passengers and two crew. It cost about $1.8 million. Gates is also the owner of two Bombardier BD 700 Global Express Jets. These cost about $40 million apiece and can carry up to 19 people.
In addition to his own private jets, Bill Gates is also a member of NetJet. This is a private jet company that offers individuals the opportunity of fractional craft ownership, private jet leases as well as private jet card programs. Given how many air miles he accumulates each year, Gates most probably has a fractural ownership arrangement with NetJet which makes him the part-owner of at least one of their jets.
— Bill Gates (@BillGates) May 3, 2021
Investment in Corporations such as Coca-Cola and Four Seasons Hotel Chain
Bill Gate's biggest asset is a holding company known as Cascade Investment. His stake in the company is valued at $29.9 Billion and through that company, he has made billions of dollars worth of investments. The exact number of these investments is not known because of their private nature but there are some that the company is mandatorily required to disclose in their SEC filings.
From that mandatory disclosure, we know that Gates holds 31.4 million shares in agricultural equipment manufacturers, Deere & Co ($11.9 Billion), and 118 million shares in Canadian National Railway ($11 Billion). His other holdings include 88 million shares in Coca-Cola Femsa ($4.2 Billion), six million shares in Berkshire Hathaway ($2.1 Billion), 18.4 million shares in AutoNation ($1.3 Billion), and shares in global drinks group, Diageo Plc ($1.2 Billion).
Bill Gates also owns several hotels, including the Charles Hotel in Cambridge, Massachusetts, and the Ritz-Carlton hotel in San Francisco. He also has almost half of the ownership stake of the Four Seasons Hotel chain. Other companies that Gates has invested in include Voya Asia Pacific High Dividend Equity Income Fund, Liberty Latin America Ltd, Liberty Global Plc, Boston Properties Inc., Schrondinger Inc., Crown Castle International, Waste Management, Ecolab, Walmart Inc., FedEx, UPS, and Grupo Televisa SAB TV. He also has juicy stakes in big tech firms such as Apple Inc. (1.0%), Amazon Inc., Alphabet (0.29%), Alibaba (0.6%), Twitter Inc. (0.05%), and Uber Technologies (0.02%). Bill also retains a 1% stake in Microsoft and this is valued at a whopping $26.1 billion. All these will be split between him and his ex-wife and the dividing has already started with the billionaire already transferring stocks in various companies to his wife's name.
The Bill and Melinda Gates Foundation
If there is one thing that Bill Gates and his wife are synonymous with, it is philanthropy. The couple has been ranked as the most generous philanthropists in the world and they do most of their good work through the instrumentality of their foundation.
Heralded as the largest charity organization in the U.S., the Bill and Melinda Gates Foundation has done impactful work in the areas of education and health. They have committed billions of dollars to eradicate diseases such as ebola, malaria, and polio. They also stepped up when the world was in the grip of the covid-19 pandemic: supporting research into the vaccines as well as making sure that poorer countries also get access to the vaccines.
The Bill and Melinda Gates Foundation is primarily supported by the couple who have moved not less than 20 billion worth of Microsoft stocks to the foundation. The foundation has received not less than $54.8 Billion in donations and now has assets of about $49.9 billion. These are assets that will be split between the couple as well and one would be wondering how they would achieve this without negatively impacting the work that the foundation does. Bill and Melinda are not unmindful of this fact and stressed in their separation statement that they still share a belief in their mission to help people all over the world. They also reaffirmed that they would continue their work together at the foundation.
Given such sentiments, it may be reasonable to presume that this is the one part of the Gates fortune that won't be split up between the couple. Rather, they may likely carry it on as it is and continue all the good work they do for mankind.