Founded in the year 2005, Etsy is an e-commerce website that grew popular with artisans and crafters in its early days. The retail company became quite known for its sales of handmade items, including bags, home décor, jewelry, arts, and furniture. It also focused on the sales of vintage items that are not less than 20 years in existence. With Robert Kalin, an amateur furniture maker, launching the website with his friends to sell his works online, Etsy attracted numerous craftspersons and craft enthusiasts.
The company grew in the subsequent years and turned profitable after series of changes in its management, as Kalin eventually stepped down from his chief executive role. Under the leadership of Chad Dickerson as the chief executive officer, Etsy made some progress before slumping into a period of having a net loss due to growing expenses that surpassed revenue. As such, drastic measures were put in place, and now Etsy is being ranked among the 100 fastest growing companies in the world, having brought in a revenue of $877 million in 2020.
How Robert Kalin and His Friends Launched Etsy Under Two Months
Craftsman Robert Kalin conceived of the ideas that would become Etsy in April 2005. Robert, who was twenty-five years old at the time, earned his Bachelor's degree after attending five colleges. He, afterward, diverted to woodworking. Being in need of a marketplace where he would be selling his works, as none for crafts was in existence at the time, he decided to build one.
Kalin immediately started working on the ideas with his friends; Chris Maguire and Haim Schoppik. The two moved into Kalin's apartment, where they worked day and night for six weeks to get the website up and running. In about two months, precisely in June 2005, the trio launched Etsy in Brooklyn, New York. Jared Tarbell later joined them in running the project, thus, becoming a co-founder.
With the aim of helping artists and crafters earn a living from what they make, Etsy attracted high-quality sellers and buyers to the platform by showing supports to female crafters at craft fairs. Soon after, the company established itself as the place to make, sell, and purchase unique items such as art, jewelry, and art supplies, among other things.
The Gradual Growth of The Online Marketplace
In the early days, Etsy sellers were mostly high profile feminine crafters and influential artists, craftspersons, and vintage collectors. As the chief executive officer, Robert Kalin grew the company to the best of his ability by providing socially responsible business practices coupled with an enthusiastic workforce to foster a sensitive community. The founders subsequently created new tools that enabled the sellers to gain exposure. Thus, Etsy garnered almost 450,000 registered sellers in the year 2007. Interestingly, these sellers brought in $26 million in annual sales that year as the company had its one-millionth sale in July 2007.
Later in November 2007, Etsy had a 43 percent increase in sales within a month interval as buyers purchased 300,000 items on the e-commerce website, spending $4.3 million in the process. The company grew more popular in 2008 following the adoption of aggressive marketing strategies by the crafters who began using blogs, social media, and word of mouth to publicize their online stores and goods. As a result, Etsy had 650,000 users and fifty employees by January 2008. About 120,000 of the users were sellers running their online stores in 127 different countries. More so, Etsy raised $27 million in venture funding that same year.
The investors in the funding round included Hubert Burda Media and Union Square Ventures. Former NPR executive, Maria Thomas, joined Etsy in 2008 as the chief operating officer. She later took over the CEO role from Kalin in July 2008. In the next month, Etsy's co-founders; Chris Maguire and Hiam Schoppik, left the company and cited that they felt they were in an abusive relationship. Later in May 2009, Etsy recorded sales of $10 million to $13 million per month and had almost 60 employees.
The handmade and vintage items marketplace further grew its community in 2010 as it attracted 5 million members. It raked in more than $300 million in revenue that year and had a valuation of $100 million. Maria then departed from the company in December 2009. As such, Robert Kalin resumed his role as the chief executive officer in that same month. He finally stepped down in July 2011 when the board members replaced him with the company's chief technology officer, Chad Dickerson, who joined the company in September 2008 and previously worked as CTO at Yahoo!
Although Chad Dickerson Grew The Company To Some Extent, He Couldn't Take It To The Next Level
Chad Dickerson oversaw the dramatic growth of Etsy while serving as the company's CEO. In 2012, Etsy raised a total funding of $40 million during the Series F funding round that was led by Index Ventures with Accel Partners and Union Square Ventures also participating. Dickerson used the fund to expand the company in the international market, acquiring many companies in countries such as Germany, France, and Australia. They include Trunkt – an online wholesale marketplace, advertising startup – Adtuitive, tech company – Lascaux Co., creative technology marketplace – Grand St., and the French online marketplace – A Little Market.
Also in the same 2012, Etsy gained a B-Corporation certification, having held a stringent set of environmental and social standards. With the company allowing sellers to sell manufactured goods in addition to selling handmade items in 2013, it had an increase in sales which grew from $895 million it registered in the previous year to $1.34 billion. Later in 2014, Etsy recruited a former Pandora executive, Mike Grishaver, who helped developed the mobile user experience of the music streaming service. Consequently, Etsy's gross merchandise sales rose to $1.93 billion in 2014 with 36.1 percent of it coming from mobile devices.
After filing for a $100 million initial public offering in March 2015, Etsy went public under Dickerson's leadership in the next month. The company raised $237 million in proceeds and had a market value of over $3.5 billion at the time. It also had 1.4 million active sellers and almost 20 million buyers with the total number of registered members growing to 54 million. Despite growing the company for several years, Chad Dickerson was fired by the board members in May 2017 as some investors feared for an imminent takeover. This followed years of growing expenses which led to the company posting a net loss of $2.5 million in the third quarter of 2016 even though it generated $88 million in revenue.
With a Focus on Increasing Rate of Sales Growth, Etsy Has Grown Immensely Under Silverman's Leadership
Josh Silverman, a former chief executive of Skype and senior executive at eBay, joined the board of Etsy in November 2016. Discovering that the company's expenses were growing faster than revenues, he called for measures to be taken to increase sales growth. Afterward, investors such as Black and White Capital complained about Etsy being insufficiently focused on sales growth which can lead to a takeover. Consequently, the members of the board replaced Chad Dickerson with Silverman who had experience in marketing, e-commerce, and software.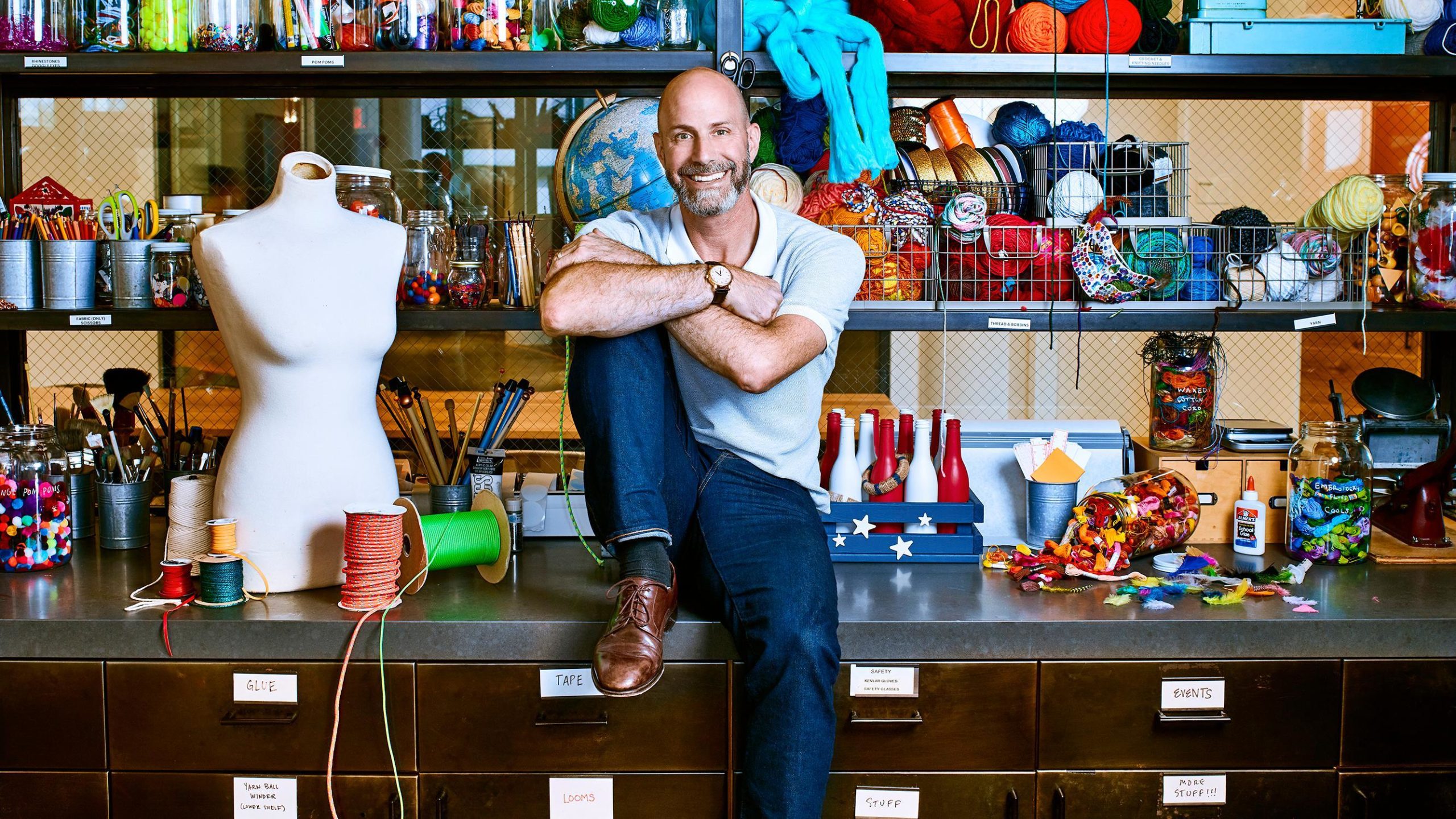 Under Silverman's leadership, revenues and the total value of goods sold on the platform have risen, as the company now focuses on profitability. Over the years, Etsy has brought in revenue from collecting a 3.5 percent sales fee from the sellers in addition to the payment of 20 cent listing fee per item. Seller services that include fees for payment processing, buying of shipping labels, promoted listing, and fees for third-party payment processors equally account for the company's growing revenue. Since Josh Silverman became the chief executive, Etsy's stock has made significant growth and Silverman has sold over $13 million worth of shares.
In recent years, the handmade and vintage goods marketplace has made things easy for both buyers and sellers by helping them connect directly through the frequent addition of new tools that improve the functionality of the site. In the year 2018, Etsy connected 39.4 million buyers to 2.1 million sellers and it had a gross merchandise sales of $3.93 billion. The platform also gathered $603.7 million in revenue with a net profit of $41.25 million.
After grossing a net profit of $96 million in 2019 and revenue of $652 million, Etsy was ranked among the 100 fastest growing companies in the world in 2019, sitting at No. 16. It was also ranked as the 8th fastest growing company in the world in 2020 as the company generated $877 million in revenue and a net income of $77 million. Etsy's market value in 2020 was $14.7 billion.
Summary of How Etsy Has Progressed in 2019 and 2020
| | | |
| --- | --- | --- |
| | 2020 | 2019 |
| Fastest-growing Company Ranking | 8 | 16 |
| Gross Merchandise Sales | $10.28 billion | $4.97 billion |
| Revenue | $877 million | $652 million |
| Net Profit | $77 million | $96 million |
| Revenue Annual Growth Rate in 3 Years | 33% | 28% |
| EPS Annual Growth Rate in 3 Years | 41% | 49% |
| Total Return 3 Year Annual Rate  | 92% | 86% |
| Market Value | $14.70 billion | $7.37 billion |