Blessed with a plethora of resources of both natural and human potentials, Africa has been a home to several billionaires who've harnessed nature to turn their fortunes. The continent might be full of third world nations and technology may not be developed like American and European nations, but it is full of challenges and potentials which people utilize around them and bring home a lot of money.
Who is the richest man in Africa? Who are the richest people in Africa? These questions have been the most talked about topic in business and entrepreneurship in the continent. The richest people in Africa are all businessmen who run their companies throughout the world.
Here we take a look at the top 10 richest people in Africa.
10. Mohamed Mansour: $2.7 Billion (Egypt)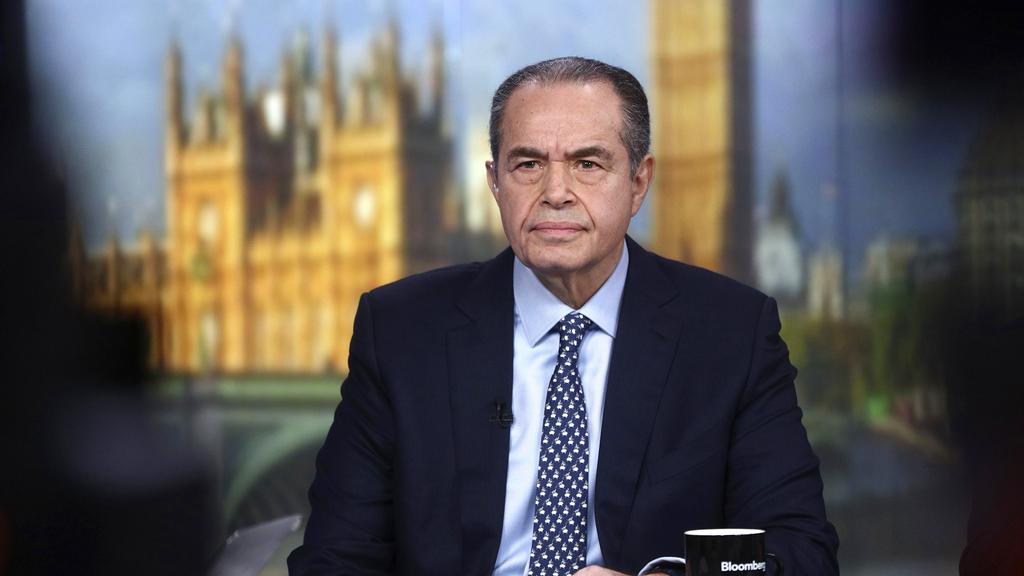 Mohamed Mansour is Egyptian business tycoon and politician and the seventh richest man in Africa. He oversees conglomerate Mansour Group which have secured business distributions for several multinational companies around the continent. His General Motors car business flourished a lot in 2011 and he has been selling around 80,000 cars on average every year. His brothers Yasseen and Youssef are also the richest billionaires in the country. Mansour makes his fortunes through motor sales, real estate, telecom, and education.
9. Issad Rebrab: $3.4 Billion (Algeria)
The founder of Cevital, a sugar, vegetable oil and margarine producing company, Issad Rebrab is the 9th richest man in Africa. The owner of the country's biggest privately held conglomerate, Rebrab generates over $3.5 billion every year through his company. The son of a militant, Issad Rebrab also makes his fortunes as the exclusive distributor for companies like Samsung, Hyundai, and Europcar in Algeria. All of his five sons work for him in his companies and investments.
8. Isabel dos Santos: $3.4 Billion (Angola)
The richest woman in Africa, Isabel dos Santos was born to Angola's longtime president Jose Eduardo dos Santos. Her fortunes saw a great rise after her father transferred several stakes he held with Angolan companies to her name. She currently owns 25% of Unitel which is the largest mobile phone network in Angola and few stakes at different banks in the country. She has also been involved in oil and gas firm business in Portugal. A shareholder of the Portuguese cable TV and telecom firm named Nos SGPS as well, Isabel first started her business through a restaurant in Luanda. She is also the most powerful woman in Angola and the first African billionaire woman.
7. Naguib Sawiris: $4 Billion (Egypt)
Naguib Sawiris is a businessman and politician from Egypt and the second richest man in the country. Born Naguib Onsi Sawiris in 1954, the Egyptian business tycoon started his career with Orascom, the largest private-sector employer in Egypt with the largest market capitalization in 1979.
Sawiris also has 75$ stakes in Koryolink, the only mobile phone network in North Korea while he also owns Weather Investment, now called WIND Telecom. Involved in the telecommunication industry, he is also involved with mining after he bought La Macha, a Canadian mining company for $317 million. He also sold all of the stakes of Telekom Austria to Carlos Slim Helu, the second richest man in the world in 2015. Naguib Sawiris is one of the richest politicians in Africa.
6. Christoffel Wiese: $4.3 Billion (South Africa)
Born Christoffel Hendrik Wiese, 72-year-old businessman from South Africa who is worth about $5.4 billion is considered to be the oldest billionaire in Africa. Wiese is the executive director of the Shoprite Holdings and owns the largest grocery and furniture business in the country. Mostly involved in retail business, he has 15% stake in Shoprite and controls around 32,000 employees through Pepkor, a private clothing company in Africa. He has also been making investments in IT companies like DigiCore and ConvergeNet to see his fortunes rise.
5. Mike Adenuga: $5.1 Billion (Nigeria)
Also known as 'the guru', Nigerian businessman Mike Adenuga makes his fortunes through oil production and telecommunications business and is one of the richest people in Africa. His company Globacom is the second largest mobile service company with over 25 million subscribers in the country and Republic of Benin after MTN. Also cited to be one of the richest black men in the world today, Mike Adenuga's fortune also comes through Conoil Producing, Coca-Cola, etc. After making friends with top politicians and military personnel in the country, he signed several lucrative deals to become the sixth richest man in Africa.
4. Nassef Sawiris: $6.3 Billion (Egypt)
Nassef Sawiris is the richest man in Egypt and comes from one of the richest families in Africa. The whole Sawiris family has a worth of around $36 billion today while Nassef Sawiris is estimated to be worth $6 billion according to Forbes. He is the Chief Executive of Orascom Construction Industries and has extended his business outside Africa as well. He also has stakes in International Petroleum Investment Co, Abu Dhabi who operates coal power plants in Egypt. Also, he runs a chemicals and fertilizers business in the USA while he also has shares in the Texas Instruments.
3. Johann Rupert: $7 Billion (South Africa)
Johann Rupert is the third richest man in Africa and owner of the Compagnie Financiere Richemont, a luxury good company. Having owned several luxury goods companies around the world like Swiss, his brands Cartier and Montblanc are household names in Europe and America as well. His father started one of the first tobacco manufacturing company in South Africa and he comes from a family of businessmen. He currently has 7% share with Remgro, 25% with Reinet while also owns the Saracens English rugby team. His company Anthonij Rupert Wines is named after his dead brother. Studied and worked previously in banks around New York before getting into business in Africa.
2. Nicky Oppenheimer: $7.1 Billion (South Africa)
Coming from a family that owned diamond company for over 85 years prior to the sale, Nicky Oppenheimer is the second richest man in Africa. His company De Beers is a household name on the continent and he owned 85% stakes in the company before making sales of 40% to Anglo American for $5.1 billion in cash. He also runs several other investment firms and business around the country. He also has business ventures with Singapore government-owned firm Temasek.
1. Aliko Dangote: $13.7 Billion (Nigeria)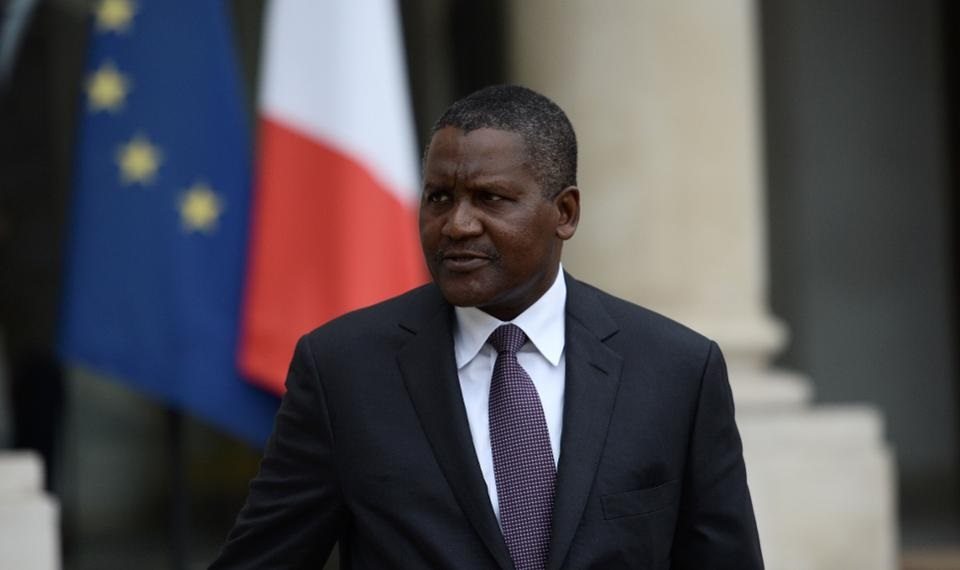 Aliko Dangote is a self-made billionaire and currently the richest man in Nigeria and the whole Africa. Dangote makes his fortunes through several industries in Africa that include sugar, flour and cement production. Born in a rich family, he studied business and started the Dangote Group in the late 70s. From trading small initially, Dangote took his company to become one of the largest industrial groups in Africa. He has also made investments in a private oil refinery in the country that produces 400,000 barrels of oil every day. Aliko Dangote is worth about $13.7 billion today that puts him in the #1 place on the list of the richest people in Africa.

See Also: Top 100 Richest Actors In The World

Despite Africa being hit by great poverty, it is also home to some of the richest people in the world. The wealthy and elite families in Africa have been able to run their business in several countries worldwide to see their fortunes rise and make a name in the global market. These richest people in Africa have bursting bank accounts and they always look forward to making a great profit while also helping to eradicate the financial problems within Africa. A proper utilization of the natural resources in Africa will surely see more people joining the ranks of richest persons in Africa soon.

Fact Check: We strive for accuracy and fairness. If you see something that needs updating,