It's really no news anymore that Africa is the poorest continent in the world, with 422 million people living below the poverty line. Despite being home to 30% of the Worlds known natural mineral reserves, it's quite appalling to find out that 70% of the world's poorest people by the global poverty index can be found in Africa.
Despite the poverty rate, the continent is home to some billionaires in the world. These wealthy people have been able to tap into the plethora of natural and Human Resources found in Africa to create a vast business empire and make a name for themselves not just in their home countries but all around the world. Most of these rich people work to build fortunes for themselves while also helping to wipe out poverty in the continent. But who are these billionaires whose wealth put together accounts for over 50 percent of the wealth of the full continent?
20. Folorunsho Alakija: $1 Billion (Nigeria)
Folorunsho Alakija is a Nigerian billionaire and businesswoman. She is the richest woman in Nigeria and the only Woman in Nigeria to make this list. The start of her successful career in business can be traced to the 1970s when she established supreme stitches which later metamorphosed into the Rose of Sharon House of Fashion. An astute businesswoman she is a hotshot in the oil, printing, and real estate sector.
19. Strive Masiyiwa: $1.1 Billion (Zimbabwe)
London based billionaire Strive Masiyiwa is a successful businessman whose wealth can be traced to his investments in the telecommunication industry in Zimbabwe. A graduate of electrical engineering from the University of Wales Masiyiwa started his electrical company with only $75 before venturing into telecommunication in 1993 with his company ECONET. Today, Econet is the second biggest company in Zimbabwe's with a market capitalization of $414, 259, 141.
18. Michiel Le Roux: $1.3 Billion (South Africa)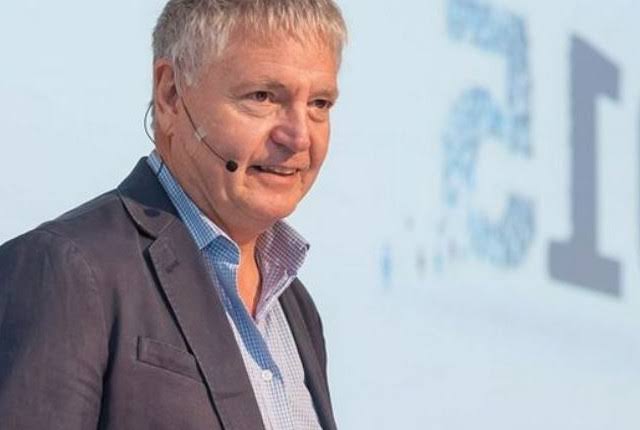 Michiel Le Roux is a South Africa banker and billionaire credited to have revamped the business of banking in South Africa. He is the founder of Capitec bank; one of the biggest banks in South Africa, due to his decision to target middle-class customers. In 2015, he was conferred with an Honorable doctorate degree of Commerce by the University of Stellenbosch for his contributions towards revolutionizing the South African banking sector.
17. Othman Benjelloun: $1.4 Billion (Morocco)
Unlike most people on this list, Othman Benjelloun was born into a wealthy family; his father owned a large stake in an insurance company called RMA Watanya, all of which Othman inherited in 1988. Thanks to his good business acumen, Othman transformed RMA Watanya into a powerhouse insurance firm in Morocco. He also owns a bank called BMCE bank which has a solid presence in about 12 African countries. Othman is in the process of building the tallest tower in Africa, situated to be in Rabat and expected to have 55 floors.
16. Mohammed Dewji: $1.6 Billion (Tanzania)
Mohammed Dewji can boast of being the youngest billionaire in Africa. His source of wealth can be traced to the year 2000 when he utilized his position as Chief Finance officer of his father's commodity company, MeTL to purchase a privatized loss-making company from the Tanzanian government and transforming them into income-generating streams. He has invested in a broad spectrum of sectors such as agriculture, insurance, real estate, and transport to name a few.
15. Aziz Akhannouch: $1.7 Billion (Morocco)
Aziz Akhannouch is not just a businessman but a very successful politician who currently occupies the position of minister of agriculture in Morocco. He also holds the enviable position of president of the highly influential, royalist political party. As a businessman man Akhannouch controls the majority stake in the multi-billion dollar conglomerate Akwa group which holds massive investments in the chemical, petroleum, and gas sectors of his country.
14. Youssef Mansour: $1.9 Billion (Egypt)
The Mansour family name is a highly respected name in all of Egypt due to their vast fortune and influence. Youssef Mansour is the oldest of the three Mansour brothers (the other two being Mohamed and Yassen). He is the current chairman of the Mansour Group, a family-owned conglomerate which happens to be the sole distributor of GM vehicles in Egypt. Youssef holds a master's degree in Business Administrations which he received from Auburn University.
13. Isabel dos Santos: $2.2 Billion (Angola)
A shareholder of the Portuguese cable TV and telecom firm named Nos SGPS as well; Isabel first started her business through a restaurant in Luanda. Currently the richest woman in Africa, Isabel dos Santos was born to Angola's longtime president Jose Eduardo dos Santos. Her fortunes saw a great rise after her father transferred several stakes he held with Angolan companies to her name. She currently owns significant stakes in Unitel which is the largest mobile phone network in Angola and a few stakes at different banks in the country. She has also been involved in oil and gas businesses in Portugal. However, recently, the government of Angola is on the verge of prosecuting her for past corruption crimes that may have contributed to the ongoing recession issues of the country. Despite being the most powerful woman in Angola and the first African female billionaire, she is currently in exile in Portugal.
12. Yasseen Mansour: $2.3 Billion (Egypt)
A graduate Of George Washington University Yassen Mansour is the youngest of the Mansour brothers and a shareholder in the Mansour Group Of companies which holds investments interest in the automobile, cigarettes, and real estate industries. Yassen currently serves as the chairman of Palm Hills Development, a leading real estate developer in Egypt.
11. Koos Bekker: $2.5 Billion (South Africa)
Koos Bekker is a South African billionaire who holds an MBA from Ivy League Columbia business school. He is credited as one of the brains behind the introduction of Pay-Television services in Africa. He currently serves as a chairman of Naspers, which owns a 31% stake in the Chinese gaming and streaming platform Tencent. Upon becoming the CEO of Naspers in 1997, the company had a market capitalization of $1.2 billion but today thanks to his outstanding leadership the company boasts of having a market capitalization of over $45 billion.
10. Patrice Motsepe: $2.6 Billion (South Africa)
Founder of African Rainbow Mineral Limited, Patrice Motsepe is a very successful businessman and South Africa's first black billionaire. His company specializes in the mining of gold, platinum, and other precious minerals. Besides mining, he is the owner of ABSA league club Mamelodi Sundowns. An avid lover of sports he also owns a 37% stake in South African rugby outfits Blue Balls. He is a signatory to the giving pledge and has openly expressed his desire to donate half of his net worth to help fund several charity courses worldwide.
9. Naguib Sawiris: $3 Billion (Egypt)
Naguib Sawiris is a businessman and politician from Egypt and the third richest man in the country. Born Naguib Onsi Sawiris in 1954, the Egyptian business tycoon started his career with Orascom, the largest private-sector employer in Egypt with the largest market capitalization in 1979. The company is known to flourish in the construction world for winning notable construction bids as well as building expensive projects including a nitrogen fertilizer plant in Iowa.
Sawiris is also involved in the telecommunication industry and has 75% stakes in Koryolink, arguably the biggest mobile phone network in North Korea. He also owns Weather Investment, now called WIND Telecom. Beyond telecom, he is also involved with mining after he bought La Macha, a Canadian mining company for $317 million. He also sold all of the stakes of Telekom Austria to Carlos Slim Helu, the second richest man in the world in 2015. Naguib Sawiris is one of the richest politicians in Africa.
8. Abdulsamad Rabiu: $3.1 Billion (Nigeria)
Abdulsamad Rabiu is a Nigerian billionaire businessman who happens to be the son of the well-respected industrialist Late Khalifah Isyaku Rabiu. He is the founder and CEO of BUA international limited; a commodity trading company which he set up in 1988. He has since expanded his business portfolio by investing in real estate, cement, ports and terminal, crude oil refineries, and a sugar factory which was financed solely on equity.
7. Mohamed Mansour: $3.3 Billion (Egypt)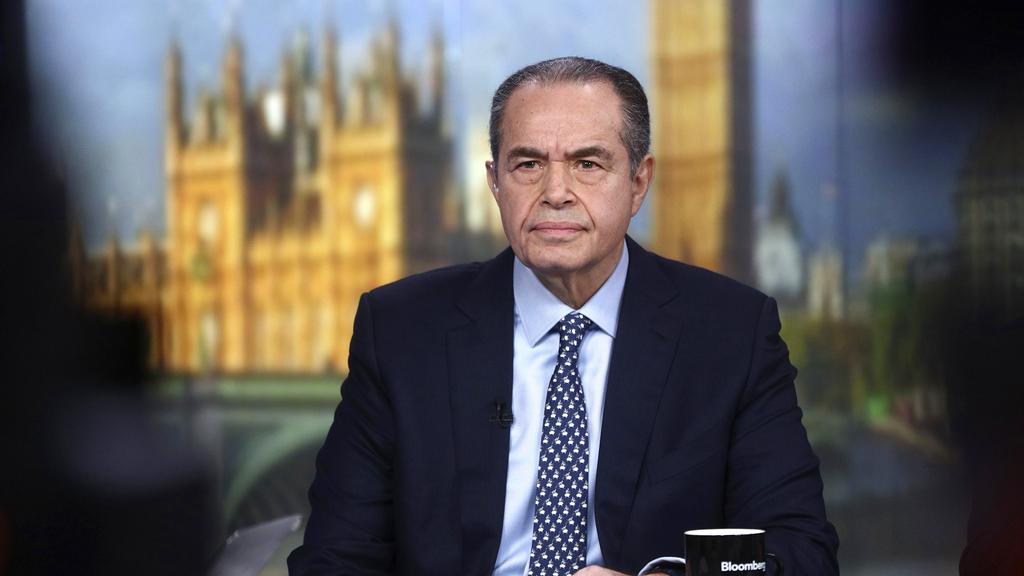 Egyptian business tycoon and politician Mohamed Mansour is the seventh richest man in Africa. He oversees conglomerate Mansour Group which has secured business distributions for several multinational companies around the continent including General Motors, Chevrolet, Marlboro, and Caterpillar. The company is worth over $ 6 billion. Of the 3 Mansour Billionaire brothers (Yassen, Youssef, and himself) he happens to be the richest. Other sources of his fortunes include motor sales, real estate, telecom, and education.
6. Issad Rebrab: $4.4 Billion (Algeria)
The founder of Cevital; a sugar, vegetable oil, and margarine producing company, Issad Rebrab is the 6th richest man in Africa. The owner of the country's biggest privately held conglomerate, Rebrab worth over $3.9 billion. The company generates millions of dollars every year and recorded a net income of $382 million in 2013. The son of a militant, his company has gone on to have several subsidiaries. Issad Rebrab also makes his fortunes as the exclusive distributor for companies like Samsung, Hyundai, and Europcar in Algeria. All of his five sons work for him in his companies managing his investments.
5. Johann Rupert: $6.5 Billion (South Africa)
Johann Rupert is the 5th richest man in Africa and owner of the Compagnie Financiere Richemont, a luxury good company. Having owned several luxury goods companies around the world like Swiss, his brands Cartier and Montblanc are household names in Europe and America as well. His father started one of the first tobacco manufacturing companies in South Africa, thus it's safe to say he hails from a family with a rich history in the business. He currently has a 7% share with Remgro, 25% with Reinet while also owning the Saracens English rugby team. His company Anthonij Rupert Wines is named after his dead brother. He Studied and worked previously in banks around New York before getting into business in Africa.
4. Nicky Oppenheimer: $7.7 Billion (South Africa)
As a member of a family that owned a diamond company for over 85 years prior to the sale, Nicky Oppenheimer is the 4th richest man in Africa. His company De Beers is a household name on the continent and he owned 85% stakes in the company before making sales of 40% to Anglo American for $5.1 billion in cash in 2012. He runs several other investment firms and businesses around the country. He also has business ventures with Singapore government-owned firm Temasek. Unknown to most people he is the owner of Tswalu Kalahari Reserve, which so happens to be the largest game reserve owned by an individual In South Africa.
3. Mike Adenuga: $7.7 Billion (Nigeria)
Also known as 'the guru', Nigerian billionaire businessman Mike Adenuga is an inspiration that any level of success is attainable as long as one possesses a strong will, character, dedication, and discipline. Despite being a driver in the early days of his youth, Mike Adenuga can today boast of being the owner of Nigeria's second-largest telecommunication network, Globacom Ltd. The network has over 25 million subscribers in Nigeria and the Republic of Benin combined. Also cited to be one of the richest black men in the world today, Mike Adenuga is known to hold a majority stake in his oil exploration firm Conoil; which struck oil in South Western Ondo State in 1991.
2. Nassef Sawiris: $8 Billion (Egypt)
Nassef Sawiris is the richest man in Egypt and comes from one of the richest families in Africa. The whole Sawiris family had a net worth of around $36 billion in 2008 while Nassef Sawiris is recently estimated to be worth $8 Billion according to Forbes. He is the Chief Executive of Orascom Construction Industries and has extended his business portfolio outside Africa as well. He also has stakes in International Petroleum Investment Co, Abu Dhabi who operates coal power plants in Egypt. Also, he runs a chemical and fertilizer business in the USA and holds shares in the Texas Instruments.
1. Aliko Dangote: $10.1 Billion (Nigeria)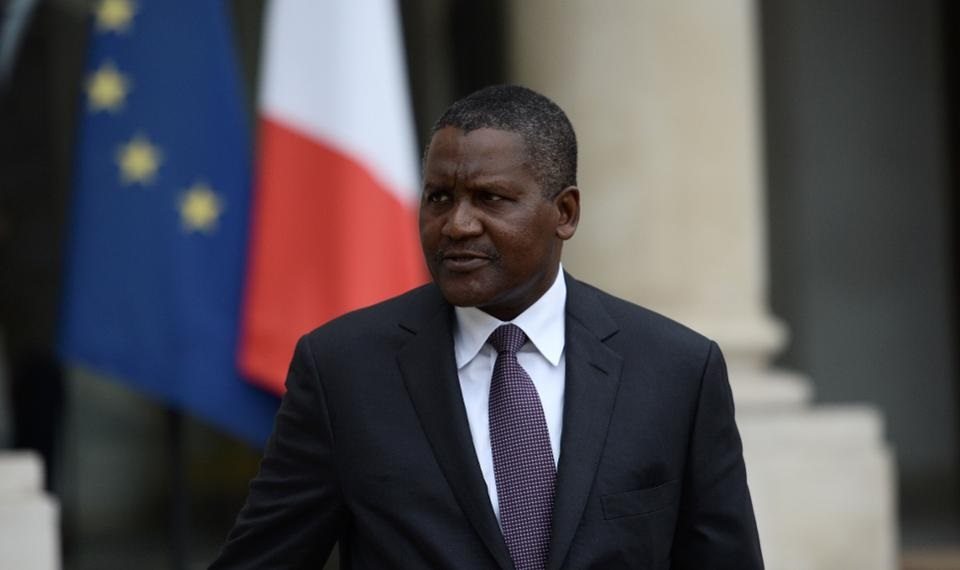 Aliko Dangote is a self-made billionaire and currently the richest man in Nigeria and the whole of Africa. Dangote makes his fortunes through several industries in Africa that include sugar, salt, Spaghetti, flour, and cement production. Born in a rich family, he studied business and started the Dangote Group in the late 70s. From trading small initially, Dangote took his company to become one of the largest industrial groups in Africa. He has also made investments in a private oil refinery in the country that when fully functional and commences operation would be capable of producing 400,000 barrels of oil every day. Aliko Dangote is worth about $10.1 billion today and that puts him in the number one place on the list of the richest people in Africa.