With great shock and a collective gasp, the world received news that Billionaire philanthropist couple; Bill and Melinda Gates, would be getting a divorce. The Gates, who had been together for an astonishing 27 years, had done a fine job of raising three kids while living a scandal-free life. Also quite impressive was the humanitarian work they had done through their Bill and Melinda Gates Foundation, a foundation that had made tangible strides in conquering diseases such as malaria and polio.
Given such achievements, many have been naturally curious as to the fate of the couple's charity organization, while others have been more concerned as to how the divorce would affect their kids. Yet, for so many out there, the burning question is how the couple would go about dividing their wealth of a combined $145 Billion dollars. As we wait to see how they go about this, one thing that is for sure is that their divorce has the potential of becoming one of the most expensive and biggest Billionaire divorces ever.
The Biggest Billionaire Divorces and Settlements
1. Jeff and MacKenzie Bezos – $38 Billion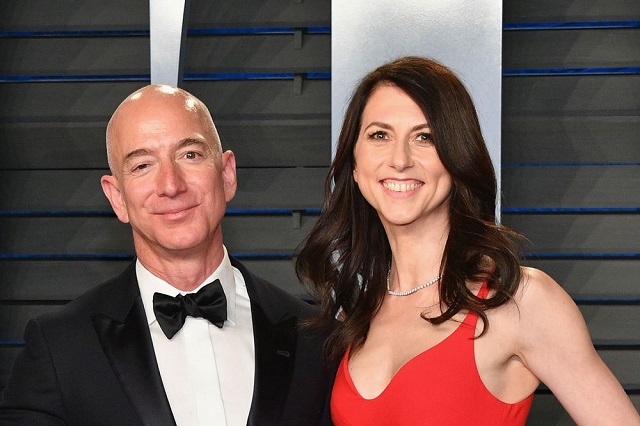 Until the finer details of the impeding Gates divorce is hashed out, the biggest billionaire divorce in the world would remain that of Amazon founder, Jeff Bezos, and his wife of 25 years, MacKenzie. The couple got together shortly before Bezos launched his famous company and Mackenzie was thus pivotal in the success story of her husband. It, therefore, meant that the court was quite amenable to her during the divorce proceedings and she was given a 4% stake in Amazon which came out at about $35 Billion. This made her one of the richest women in the world overnight and since then, she has been using her fortune to support various charity initiatives.
2. Alec and Jocelyn Wildestine – $3.8 Billion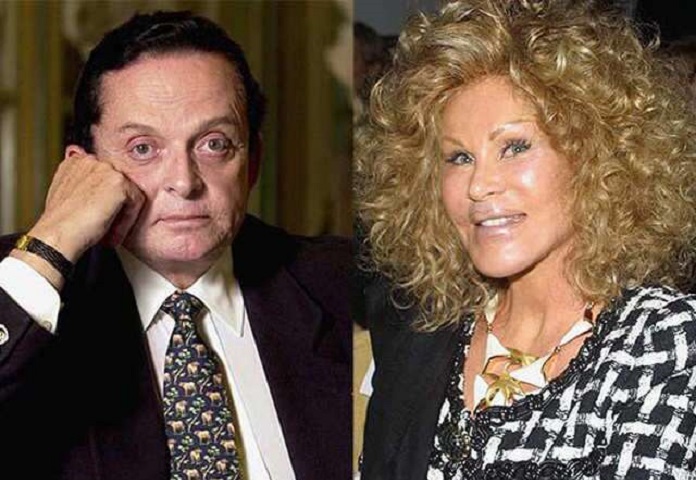 Talk about a divorce that was messy; wealthy art dealer Alec Wildestine and his socialite wife, Jocelyn, parted ways amidst accusations of cheating, greed, and what have you. Jocelyn would eventually receive an outright settlement of $2.5 billion while Alec was also ordered to pay her $100 million for the next 13 years after their split. Given such a settlement, one would think that Jocelyn was set for life but this is hardly the case. Latest reports have it that the woman who once spent $1 million monthly now subsists on about $900 per month and has officially filed for bankruptcy.
3. Rupert Murdoch and Anna Maria Mann – $1.71 Billion
Australian-born American media mogul, Rupert Murdoch, has been married four times but it was his second marriage that cost him the most money. He and writer/journalist Anna Maria tied the knot in 1967 and were married for about 32 years, a time during which they welcomed three children. They later called it quits in 1999 and Anna received up to $1.7 billion in assets, including cash of about $110 million. The author/journalist has since gone on to remarry about two times now. Her ex-husband has also been similarly busy and has tied the knot with Wendi Deng (1999 to 2013) and Jerry Hall (2016 – date).
4. Bill and Sue Gross – $1.3 Billion
Another messy divorce that ranks amongst the biggest billionaire divorces in the world is that of Bill and Sue Gross. Although together for an impressive 32 years, things irretrievably broke down between the couple to the extent that they were accusations and counter-accusations of cheating. Throw in fart sprays and dead fishes in the ventilation system and you would get a picture of what really transpired. The couple's divorce would eventually be finalized in 2017 and Sue got $1.3 Billion. She is now on Forbes billionaires list and is plowing her money into her charity organization, Sue J. Gross Foundation.
5. Bernie and Slavica Ecclestone – $1.2 Billion
Former Formula One boss, Bernie Ecclestone, and model Slavica were together for 24 years before splitting in 2009. Initial reports had it that Ecclestone was ordered to pay $4 billion to his ex-wife but it later turned out to be closer to $1.2 billion. Meanwhile, in a unique twist of events, Slavica made a yearly payment of $100 million to her ex-husband for several years after they divorced. This stemmed from an arrangement during their marriage where Ecclestone transferred his assets to her to avoid the hefty tax burden of the United Kingdom. The former model continued paying the yearly sum until she exhausted his assets under her trusteeship.
6. Harold and Sue Ann Hamm – $1 Billion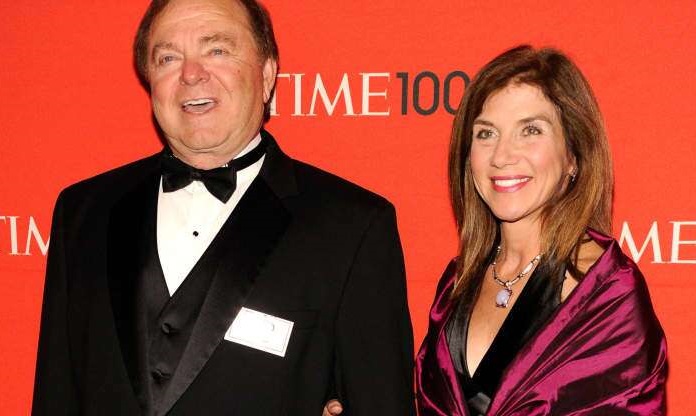 The Harold and Sue Hamm divorce saga reads like a movie. The couple, who had been together for 26 years, decided to go their separate ways in 2012. What followed was a three-year battle over assets and having been tired by the whole affair, Harold handed his ex-wife a cheque of nearly $1 Billion in 2015. Sue initially accepted the cheque and even deposited it, but later figured that she was entitled to much more than that. She appealed to the court but the court threw her argument out. In a move of sweet revenge, Sue bankrolled a committee that eventually got the appeal judge out of office.
7. Steve and Elaine Wynn – $795 Million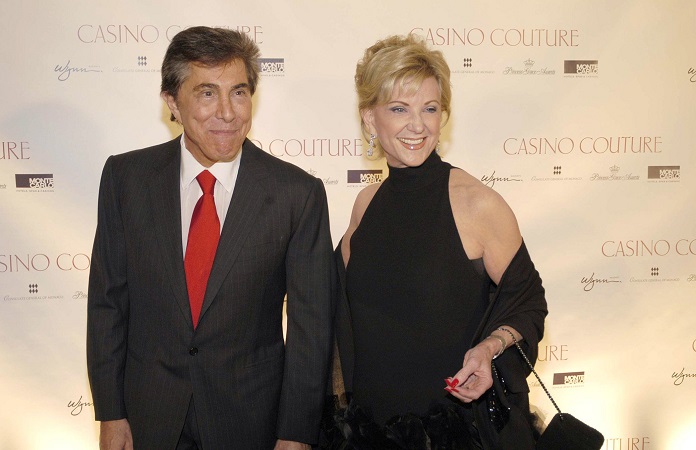 Steve and Elaine Wynn first tied the knot in 1963 and stayed married for the next 23 years. They then divorced in 1986 and were apart for five years before remarrying in 1991. This second coming would last for nearly two decades, a time during which they built their Wynn Resorts which turned into a casino giant in Las Vegas. The couple finally went their separate ways in 2010. The divorce settlement saw Elaine receive about 11 million shares in Wynn Resort (worth $795 million) which she utilized to cement her position of control over the resort. She would retain that position till 2020 when she stepped down.
8. Dmitry and Elena Rybolovlev – $600 Million
Variously described as the divorce of the century, as well as the most expensive divorce in history, Russian oligarch Dmitry Rybolovlev, and former wife, Elena, embarked on a divorce battle that lasted seven years and spanned multiple courts across six different jurisdictions. Amidst a backdrop of aired dirty laundry and unwarranted attention, Elena scored a big win in May 2014 when a Swiss court awarded her a $4.5 Billion settlement. Her husband successfully challenged it and it was whittled down to $600 million in June 2015. The couple would subsequently shield their swords and agree to an undisclosed settlement that same year. The size of that settlement is not known but one thing that is for sure is that Elena would not have walked away with less than $600 million.
What Could Be Settlement Figure in the Bill and Melinda Gates Divorce?
At play in the Bill and Melinda Gates divorce is a massive fortune of about $145 billion. That fortune includes a 1% stake in Microsoft. There is also a variety of other investments, including multibillion-dollar stakes in Deere (agricultural-machines maker) and Republic Services (waste collection company). The Gates are also amongst the largest landowners in America with multimillion-dollar properties in Florida and Wyoming as well as a $127 million lakeside mansion in Washington. The fortune makes Bill Gates the 4th richest person in the world but he may fall down the ranking depending on how the divorce pans out.
Bill and Melinda Gates are based in Washington which is a community property state. This means that assets are shared equally in a divorce which means that Melinda could potentially get $72.5 billion, making it the biggest divorce settlement in history. However, prior to filing the divorce, the couple had already signed a separation contract which amongst other things, details how they want their property, business interests, and assets to be split. This separation contract is not public and as such, we will have to wait until the divorce is concluded to see who gets what in this billionaire split.