Nurdian Cuaca is an Indonesian businessman who is renowned for his immense wealth and penchant for business. He is reported to have chains of businesses around Asia, raking in loads and loads of money over the years. According to sources, Nurdian Cuaca has managed to establish himself as a big player in real estate, having built several proprieties around Singapore.
Apart from being known for his multi-million dollar business empire, Nurdian Cuaca is also known for being the ex-husband of Jamie Chua, a Singaporean socialite who has become very popular on social media for her very lavish lifestyle and incredible love for fashion which has caught the eye of several social media users. Nurdian Cuaca's marital relationship with Jamie Chua made him popular mainly because of how the marriage ended.
Nurdian Cuaca's Bio
According to sources, Nurdian Cuaca was born on the 12th day of the month of October in the year 1965. The businessman was born and raised in Jakarta, the capital city of Indonesia. Information on the early life of Nurdian Cuaca is very scanty. The identities of his parents have remained vague over the years and it is not certain if he has any siblings with whom he grew up in Indonesia.
Nurdian Cuaca is not known to be fond of talking about his background and virtually everything that is known about him is about his business dealings and his relationship with Jamie Chua. It is not surprising that very little is known about how he spent his early days. The dearth of information about Nurdian Cuaca extends to his educational qualifications. It is believed that he had some form of formal education, however, the names of the institutions where he had his schooling have remained in the dark.
Facts About Jamie Chua's Ex-Husband
1. How Nurdian Cuaca Met Jamie Chua
Nurdian Cuaca first met Jamie Chua in an interesting manner; they met each other aboard a flight in 1993 when Jamie was about 20 years old. Jamie used to be a flight attendant on Singapore Airlines and it was during one her flights that she and Nurdian met. The couple picked interest in each other and decided to meet up. They fell in love and started dating for a while before deciding to take things a little further.
After dating for about two years, the couple tied the knot as husband and wife in 1995. The wedding was attended by close family and friends.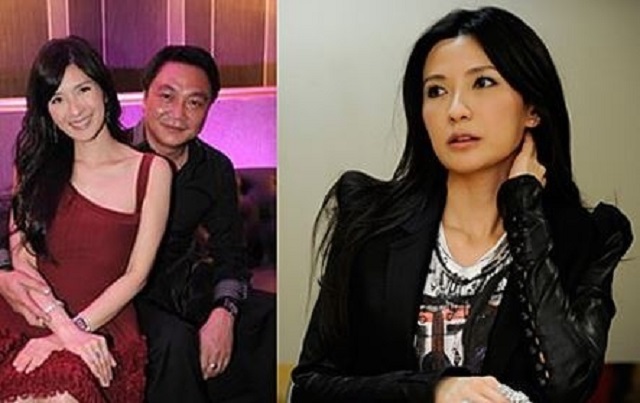 2. His Business Ventures
Nurdian Cuaca has always been known for being very business-minded. When he married Jamie Chua, he made her quit her job as a flight attendant to join him in running a shoe company which they called Cloud 9 Lifestyle.
Apart from Cloud 9 Lifestyle, Nurdian Cuaca had deep interests in real estate. He succeeded in establishing himself as one of the important persons in the real estate business in Indonesia, building houses all over the country as well as having other real estate investments. His businesses made him very wealthy.
3. Net Worth
Having been in business for quite a long time, there is no denying that Nurdian Cuaca has made a lot of money for himself. He has invested a lot in real estate and also has other business interests. These ventures have made him very wealthy. At the moment, his net worth has been reported to be about $50 million dollars.
4. Divorce Ripples
After being married for 15 years, Nurdian Cuaca and his wife, Jamie Chua began experiencing serious problems in their marriage which led Jamie to file for divorce in February 2010. According to reports, Jamie filed for divorce after Cuaca had an affair with another woman.
Their divorce made a lot of headlines because Jamie requested for an unbelievable $450,000 every month in alimony payments so as to support her lifestyle. At the time of their divorce, the couple had several properties together including two houses, one in Sentosa Cove, the other in Hong Kong. They also had a Ferrari, a large wine collection, a Lamborghini, a private company and a Porsche.
After Jamie succeeded in freezing Nurdian's assets in court, the couple's divorce was finally settled out of court in 2011 and Chua received an unrevealed sum of money and properties. Today, she is known to be flamboyant on social media and spends a lot of money on herself. She is reported to have the largest collection of the very expensive Birken handbags in the world.
Read Also: Warren Buffett Bio, Wife, And Business Portfolio
kids
Nurdian Cuaca is a proud father. After his marriage to his wife, Jamie Chua, they welcomed two children together; a son called Cleveland Cuaca and a daughter called Calista Cuaca. The couple were very fond of their kids and gave them everything they had to make the kids happy. Being wealthy, this was not a difficult thing to do.