With the global pandemic causing havoc in many nations' economy having affected countless businesses, the year 2020 met most people with financial difficulties. Several local businesses across the world got shut down and hundreds of millions of people lost their job. Despite the year being described by many as a year of gloom and bloom, a good number of the world's richest billionaires became ultra-rich as their net worths skyrocketed in 2020.
Based on a study carried out by Swiss Bank UBC and consulting firm PwC, more than 2,000 billionaires amassed a total of over $10 trillion in the year 2020. Apparently, the worldwide lockdown has turned profitable to them as the stock market has been faring relatively well. These obscenely rich individuals got richer by working as high profile executives/founders and investors at publicly traded companies. Here's a look at how they were able to skyrocket their total wealth, as well as how much they gained in 2020.
10 Billionaires Whose Total Wealth Increased The Most In 2020 Amid The Global Pandemic
1.  Elon Musk
Amount Gained: $142 Billion
Net Worth: $183.9 Billion
Industry: Automotive, Technology
Source of Wealth: CEO of Telsa and SpaceX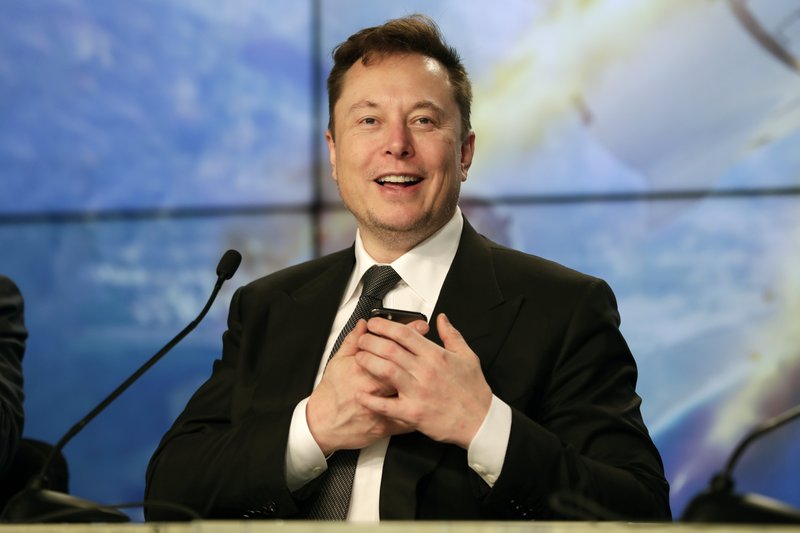 Telsa and SpaceX chief executive officer, Elon Musk has experienced a surge in his fortune since the coronavirus pandemic began in March 2020. He became the wealthiest person in the world in January 2021 when he accrued an astounding net worth of $182.9 billion, surpassing Jeff Bezos. The savvy businessman's net worth was estimated at almost $30 billion at the beginning of the year 2020, but having made $142 billion in the year amid the economic crisis caused by the pandemic, he has a total wealth of $183.9 billion as of this writing.
Elon Musk has around 20 percent stake in the electric vehicle and clean energy company, Telsa that he founded in 2003. The company which is now ranked among the world's largest global suppliers of battery energy and storage systems has seen its stock explode by more than 700 percent since the start of 2020, establishing a new sales record in the process. As a result, the tech billionaires' stake in the company is valued at over $125 billion.
He also invested his wealth in his aerospace company, SpaceX that also experienced a financial bump in that same year, having launched astronauts into space for the first time in 2020. His rocket company is presently valued at over $45 billion. Besides the two aforementioned companies, Musk also has founded several other companies from which he augments his wealth. He is the founder of The Boring Company, co-founder of OpenAL, and co-founder of Neuralink.
2. Jeff Bezos
Amount Gained: Over $74 Billion
Net Worth: $193.6 Billion
Industry: Technology
Source of Wealth: CEO of Amazon and Blue Origin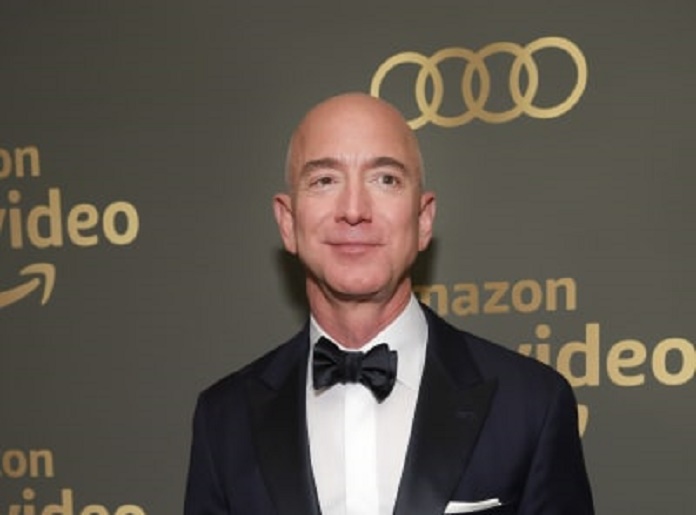 The world's richest man, Jeff Bezos, added over $74 billion to his fortune in 2020, bringing it to a total of $193.6 billion presently. Due to the Covid 19 pandemic, many people were forced indoors, as such, online shopping websites benefitted the most. Of course, Jeff Bezos' Amazon was not left behind as it recorded a huge rise in orders. Prior to the stabilization of the stock market in late 2020, the Amazon founder had an estimated fortune of $205 billion. He registered the largest single-day jump for an individual on July 20th, 2020 when he added $13 billion to his total wealth. Thanks to over 73 percent surge in the Amazon.com Inc. shares.
Even though the United States entered its worst economic downturn since the Great Depression in 2020, Amazon's revenue grew continuously throughout the year. As a result, Bezos' shares of Amazon stock are over fifty million units now worth more than $170 billion. No wonder, he holds the title of the world's richest man despite transferring a quarter of his Amazon stake to his ex-wife, MacKenzie Scott in 2019. Before the pandemic unfolded, the famed entrepreneur grossed $280.5 billion in revenues in 2019, with a record net profit of $11.5 billion.
As such, his company was able to recruit about 175,000 additional workers between March and April 2020. This contributed to Amazon being ranked as the largest online sales company in the world. Besides Amazon, Jeff Bezos established the aerospace company, Blue Origin in the year 2000 and also serves as the owner of The Washington Post, which he purchased in 2013 for $250 million.
3. Zhong Shanshan
Amount Gained: Over $70 Billion
Net Worth: $91.1 Billion
Industry: Beverages, Pharmaceuticals
Source of Wealth: Chairman of Nongfu Spring and Wantai Biological Pharmacy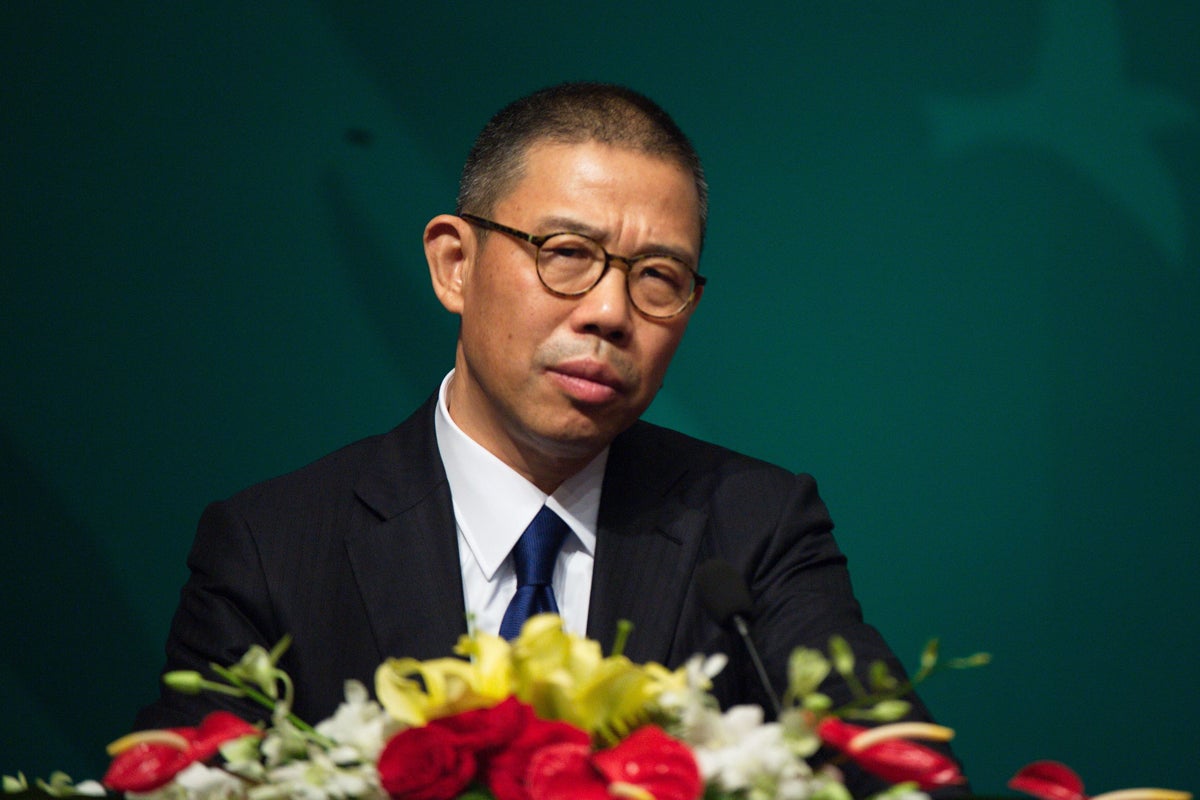 Zhong Shanshan is a Chinese billionaire whose fortune increased by over $70 billion in 2020 amid the global pandemic. Before becoming the chairman of a bottled water company, Nongfu Spring, Shanshan worked as a newspaper reporter, beverage sales agent, and construction worker. In April 2020, Beijing Wantai Biological Pharmacy which he also owns and chairs was listed on the Shanghai Stock Exchange. He owns 75 percent of the company.
Later in September of that same year, his company Nongfu Spring was listed on the Hong Kong Stock Exchange, and it raised almost $1.1 billion in its initial public offering. The billionaire entrepreneur owns China's largest beverage company – Nongfu Spring and has 84.4 percent of the company. With two of his companies going public in 2020, Shanshan saw a tremendous increase in his total wealth as the stock of Wantai Biological Pharmacy increased by almost 2,000 percent at a certain time in the year. He had an estimated fortune of $16 billion in July 2020, and by December, his fortune rose to $70 billion.
Thus, he emerged as the richest individual in China, surpassing Jack Ma, who previously held the top spot with an estimated $58 billion fortune. Shanshan now has a net worth of $91.1 billion, hence, becoming the wealthiest person in Asia, behind is Mukesh Ambani that previously held the title with a net worth of $78 billion.
4. Mark Zuckerberg
Amount Gained: Over $40 Billion
Net Worth: $97.5 Billion
Industry: Technology
Source of Wealth: CEO of Facebook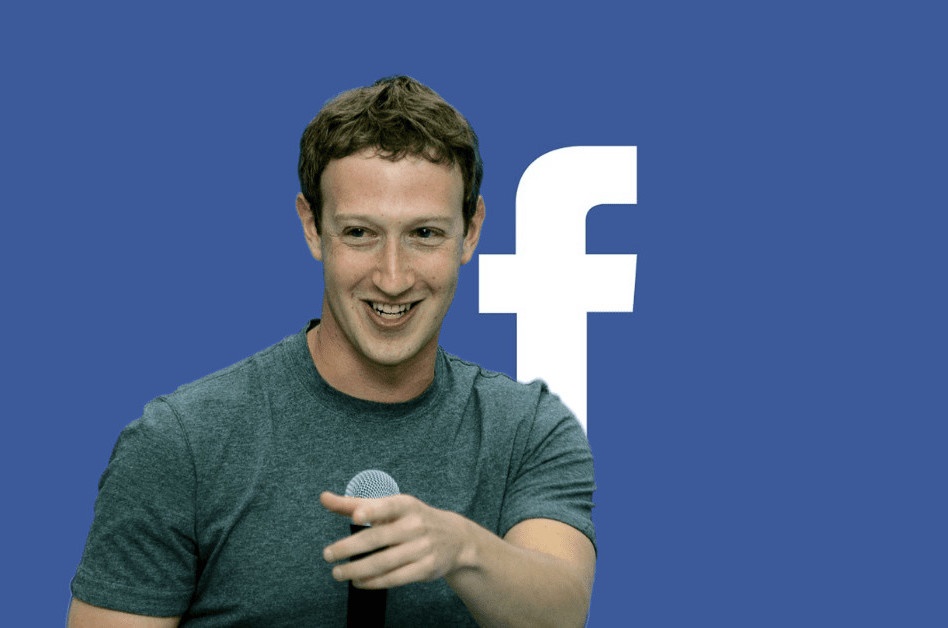 During the global pandemic lockdown, millions of people were frequently active on Facebook, as the social network became a go-to communication tool. After taking Facebook public in May 2012, eight years after he co-founded it, Mark Zuckerberg who serves as the chief executive officer of the social network platform now owns more than 375 million shares of Facebook stock that was valued then at $15 billion. The stock increased almost 30 percent in the year 2020, jacking up Zuckerberg's total wealth by over $40 billion. In March 2020, he had an estimated net worth of $54.7 billion, and now his net worth is estimated at $97.5 billion.
This is not surprising as Facebook's monthly users were estimated at 2.5 billion in January 2020. With the pandemic beginning by March, the figure increased enormously as more people started using the social network platform during the worldwide lockdown. Consequently, the wealthy programmer ended the year as the fifth richest person in the world. At the time, his net worth surpassed $100 billion and was estimated at $105 billion. For his role as the Facebook CEO, Mark earns a $1 salary. Despite accumulating an estimated net worth of $97.5 billion, he has pledged to give away 99 percent of his wealth to charity in his lifetime.
Since 2018, he has been selling his Facebook shares to fund his foundation, the Chan-Zuckerberg Initiative. He sold $5.3 billion worth of shares in 2018, and the next year, Zuckerberg sold shares that generated $1.86 billion.
5. Larry Page
Amount Gained: Over $30 Billion
Net Worth: $89.4 Billion
Industry: Technology
Source of Wealth: Co-founder of Google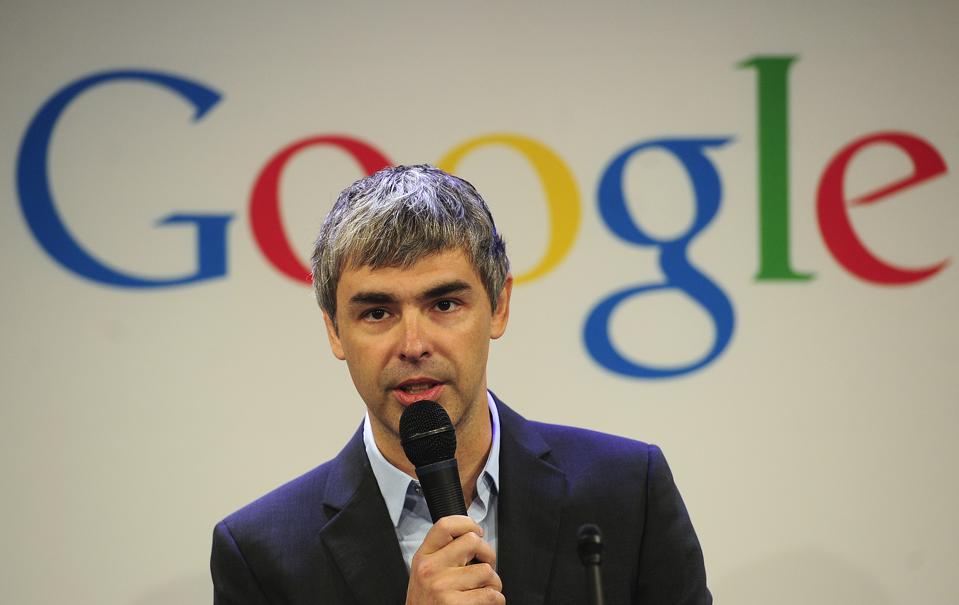 Larry Page, who is the co-founder of Alphabet, the parent company of Google has also benefitted from the surge in the stock market. Since March 2020, his net worth has been on the rise, increasing by over $30 billion as he owns a 6 percent stake in Alphabet. Like many other tech companies, the company has recorded a higher stock price since the outbreak of the coronavirus pandemic and generated more than $130 billion in revenue. In addition to having Class A and Class B shares of Alphabet, the tech billionaire also owns 20 million shares of Class C Alphabet stock.
He stepped down from his role as the company's chief executive officer in December 2019 but has remained a board member and a controlling shareholder of Alphabet. Besides Alphabet, Larry Page also has a stake in Telsa. The stock price of the electric car manufacturing company increased from below $100 per share to over $500 per share in 2020, as there has been an increased demand for electric vehicles. Page is also a founding investor in Planetary Resources, a space exploration company.
6.  Colin Huang
Amount Gained: Over $30 Billion
Net Worth: $69.5 Billion
Industry: Technology
Source of Wealth: Chairman of Pinduoduo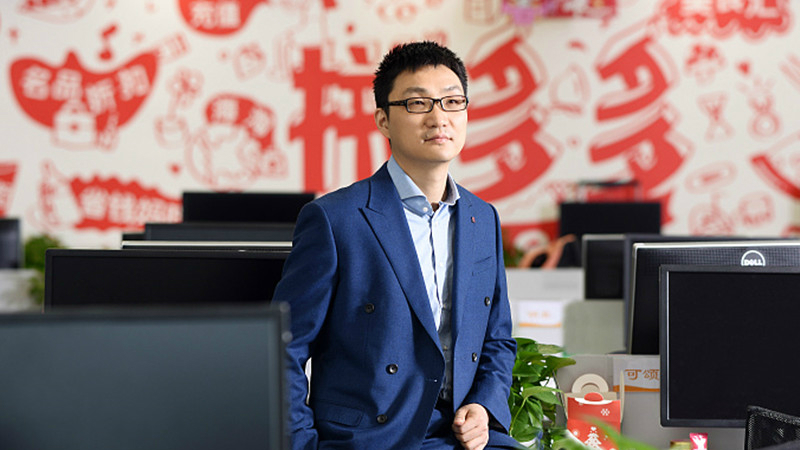 Also known as Huang Zheng, Chinese serial entrepreneur Colin Huang has amassed a net worth of $69.5 billion, thanks to the additional wealth of over $30 billion he accumulated in 2020. He owns one of the largest e-commerce sites in China called Pinduoduo, which has a market value of more than $100 billion. After achieving a Master's degree in Computer Science from the University of Wisconsin, Huang first had an internship at Microsoft before kicking off his professional career as an engineer at Google in the United States in 2004.
The businessman first launched an online e-commerce platform, Ouku.com, as well as an online game company, Xinyoudi, before establishing the Groupon-like shopping app, Pinduoduo (also known as PDD) in 2015. His fortune grew by $25 billion in just six months in the year 2020 with the pandemic benefitting online shopping sites the most. In the first quarter of the year, users of the app increased by 68 percent, and the revenue increased by 44 percent.
Colin Huang previously had 43.3 percent of shares in Pinduoduo but later reduced it to a 29.4 percent stake which is now valued at $30 billion. The e-commerce company went public in the US in 2018 and raised $1.6 billion in revenue. In 2020, the company had a quadruple increase in its stock. Huang resigned as PDD's chief executive officer in July 2020 but has continued working as the chairman.
7. Larry Ellison
Amount Gained: $29.7 Billion
Net Worth: $88.9 Billion
Industry: Technology
Source of Wealth: Co-founder, Executive Chairman, and CTO of Oracle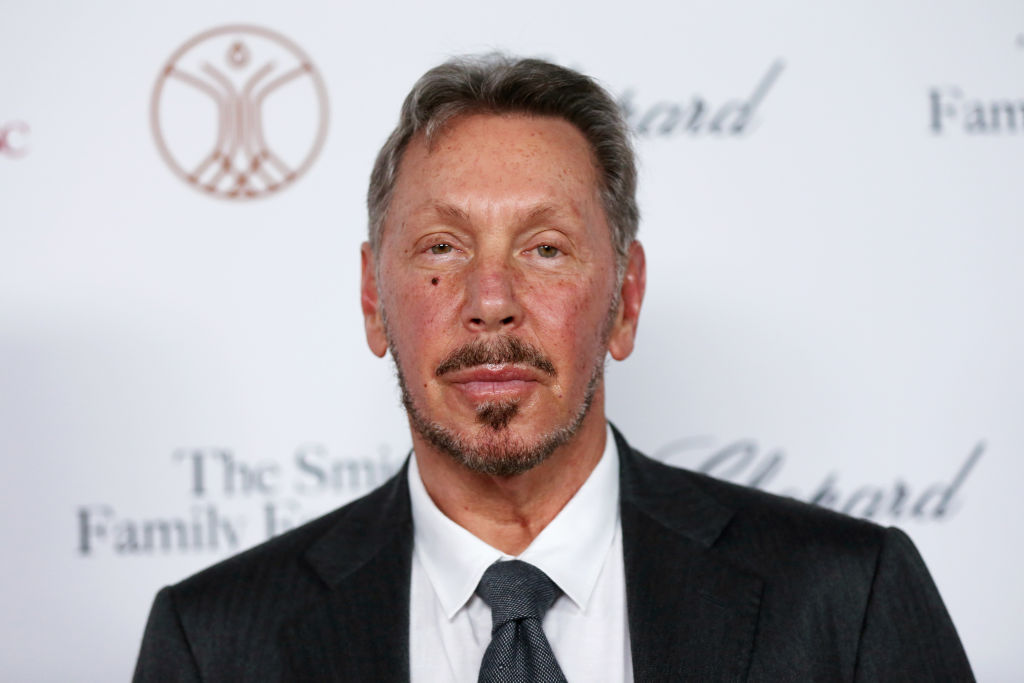 Following the launching of the software giant Oracle in 1977, American billionaire entrepreneur, Larry Ellison is now ranked as one of the ten richest people in the world with a staggering net worth of $88.9 billion. He owns a 35.4 percent stake in the company where he serves as a co-founder and the chief technology officer. Since the pandemic outbreak, cloud computing has become important for multiple businesses, as millions of people are working remotely. As such, Ellison's Oracle that provides cloud services saw an increase in the worth of its shares which was valued at over $61 per one unit in mid-October.
This is not surprising as many communication companies, including Zoom, are using the company's cloud infrastructure. Over the years, Ellison has steadily grown the company by acquiring multiple software companies, including his purchase of Netsuite for $9.3 billion in 2016. He further jacked up his total wealth by becoming a board member in Elon Musk's Telsa in December 2018, purchasing three million shares in the company. With Telsa's stock escalating by more than 650 percent since the start of 2020, the intelligent entrepreneur has added $29.7 billion to his total wealth.
For several years, Larry was among the world's highest-paid executives and was pocketing an annual salary of at least $90 million. By the end of 2019, his fortune increased from $54.5 billion it was in 2018 to $69.1 billion.
8. Dan Gilbert
Amount Gained: Over $28 Billion
Net Worth: $45.3 Billion
Industry: Sport, Finance & Investments
Source of Wealth: Co-founder of Quicken Loans, Chairman of JACK Entertainment and Owner of the NBA's Cleveland Cavaliers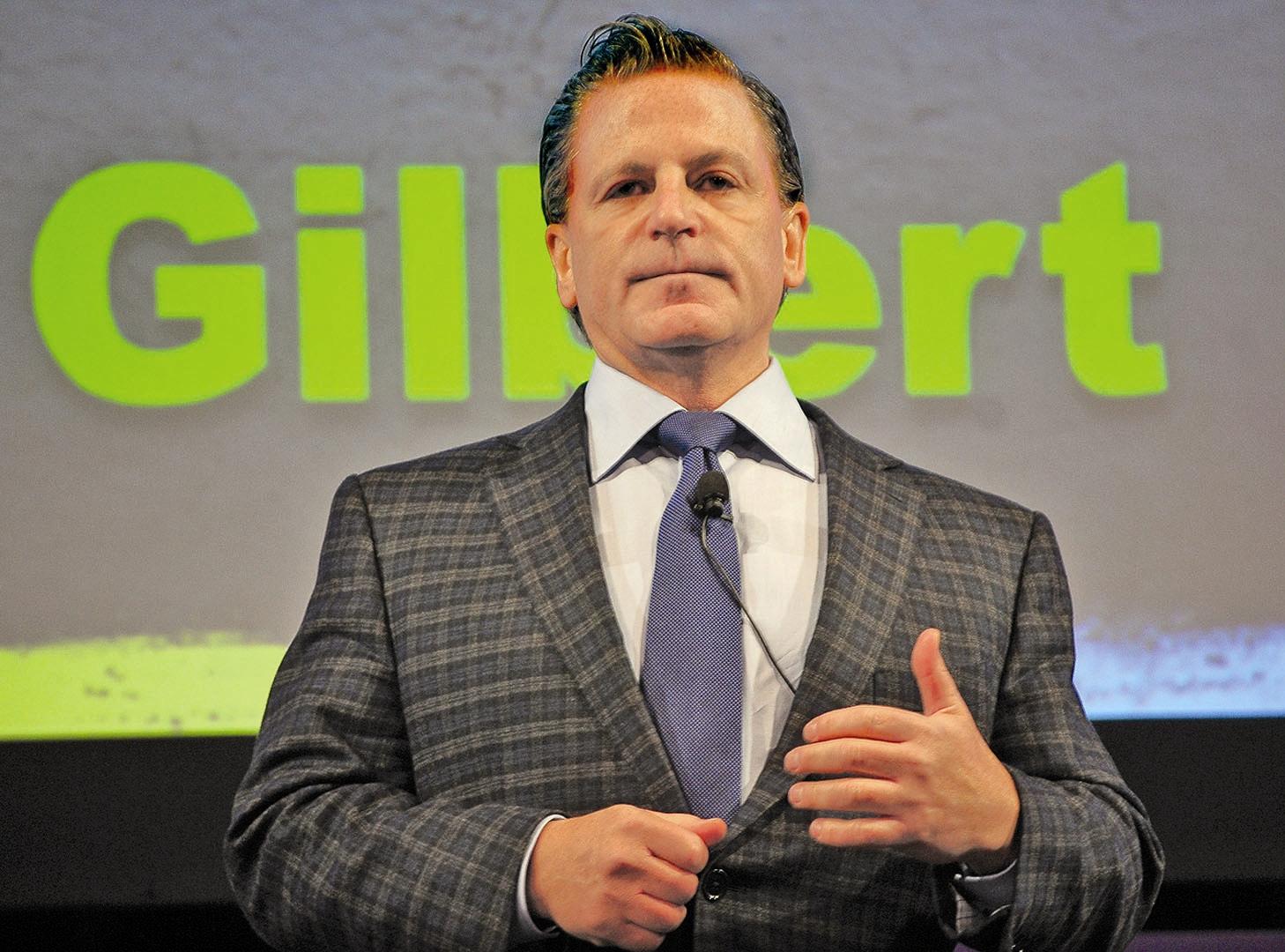 Dan Gilbert is the co-founder of the largest mortgage lender in the United States, Quicken Loans. He established the company in 1985, and by 2019, it originated almost $146 billion in mortgages. By going public in August 2020 as Rocket Companies, the company is now valued at over $36 billion. Gilbert also serves as the co-founder of a sneaker sale platform called StockX that was valued at $1.1 billion in June 2019. He is the owner of the National Basketball Association franchise, Cleveland Cavaliers, as well as other franchises such as Canton Charge in the NBA G League and American Hockey League's Cleveland Monsters.
He purchased the Cavaliers for $375 million in 2005 and the team currently worth upwards of $1.5 billion. More so, the American billionaire businessman chairs JACK Entertainment that owns and operates many casinos in the US. He is additionally the founder of the holding company, Rock Ventures LLC. His net worth swelled by over $28 billion in 2020 due to Rocket Companies' financial bump after it started trading on the New York Stock Exchange. This increased the worth of the 73 percent stake Gilbert has in the company to more than $31 billion.
The company grossed $5.1 million in revenue in the year 2019, and within the first half of the next year, Dan's Rocket Companies brought in $124 billion in new mortgages.
9. Steve Ballmer
Amount Gained: $28 Billion
Net Worth: $80.7 Billion
Industry: Sport, Technology
Source of Wealth: Owner of the LA Clippers and former CEO of Microsoft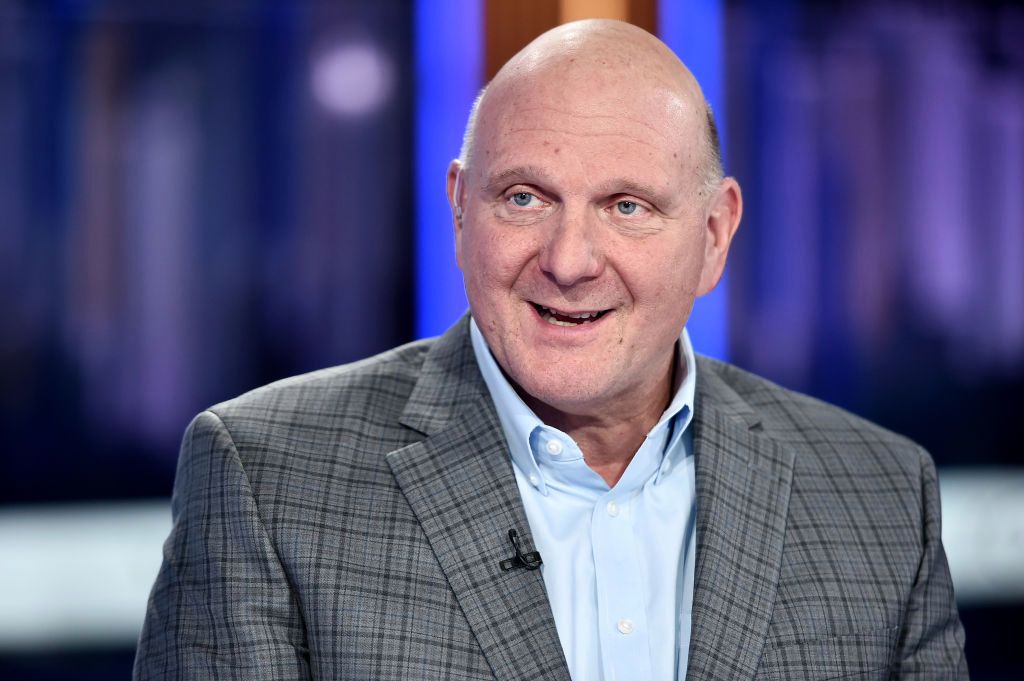 From 2000 to 2014, Steve Ballmer worked as the chief executive officer of Microsoft and during such time, he received a base salary of approximately $1.3 million. After his retirement, he purchased NBA's Los Angeles Clippers for $2 billion. The American businessman added a whopping $28 billion to his net worth in 2020, bringing it to a total of $80.7 billion after the stock market around the globe rebounded. With Bill Gates selling 4.6 million shares of his Microsoft stock, Steve is presently the company's largest individual shareholder as he has a 4 percent stake.
The Microsoft stock was valued at $140 per share in March 2020, and by the end of the year, it was worth more than $220 per share. As a result, Ballmer's net worth climbed from $52.7 billion it was in March 2020 to his current net worth of $80.7 billion. He has earned over $4 billion in dividends from his Microsoft stock. He has been earning from the $59 million worth of investment he made in Social Solutions that produces software for government agencies and nonprofit organizations.
10. MacKenzie Scott
Amount Gained: Over $25 Billion
Net Worth: $58.8 Billion
Industry: Technology, Publishing
Source of Wealth: Author and Ex-wife of Amazon founder, Jeff Bezos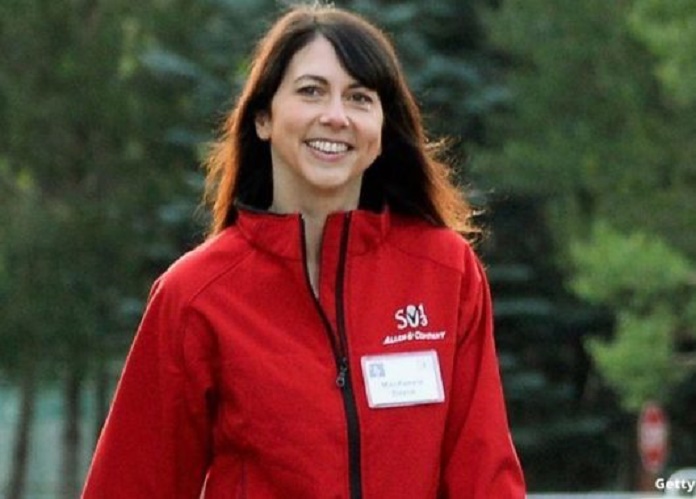 Following her high-profile divorce from her ex-husband, Jeff Bezos, who is the founder of Amazon and Blue Origin, MacKenzie Scott became filthy rich. She had a communal property divorce in 2019 and received an alimony of a 4 percent stake in Amazon stock that was worth $38 billion. As a result, she emerged as the world's third-richest woman at the time. Following a surge in Amazon stock in 2020, the award-winning author was at one point, the richest woman in the world, and by December 2020, she had an estimated fortune of $62 billion.
In the early 1990s, MacKenzie joined her then-husband in establishing Amazon, which is now rated as the largest online sales company in the world. She was among the company's first employees and was heavily involved in its early days' operation. Before Amazon, the renowned philanthropist first worked as a research associate for D. E. Shaw and then moved on to launch her literary career by penning her first novel entitled "Testing of Luther Albright" in 2005. It bagged her an American Book Award the next year.
Later in 2013, she had her second novel, "Traps" published. She currently sits on a net worth of $58.8 billion after racking up her fortune with over $25 billion in 2020.