Google is an American multinational technology company with a focus on information technology, internet and software services. It is the world's second most valuable company with a market capitalization $500 billion as of 2016. Google has twice become the world most valuable company, but their reign was only short-lived after being quickly overtaken by their biggest competitor, Apple. Per Forbes 2016 analysis, the Google brand is valued a $82.5 billion against Apple's brand value of $154.1 billion. Also, Google's revenue reached $68.5 billion. Google ranks 2nd as the world's best company to work for. Here is more about the company's success.
How Does Google Make Its Money
Google has enjoyed a rapid exponential growth since its incorporation in 1998. Its innovative "PageRank" technology of ranking websites took the world by storm and today, the word Google has evolved from being just a search engine company that started out in a garage to a VERB. Just Google it… To think that the co-founders Larry Page and Sergey Brin nearly sold it in 1999, what a shame it would have been.
AdWords & AdSense
Google makes the bulk of its money FROM ADVERTISING. As the company's annual report once stated: "We generate revenue primarily by delivering relevant, cost-effective online advertising."
Companies/Brands are in a constant competition to get their products known to the world and Google developed a platform where billions assemble DAILY. Over 1 billion people make use of the internet every day and almost all conduct their research via the Google search engine.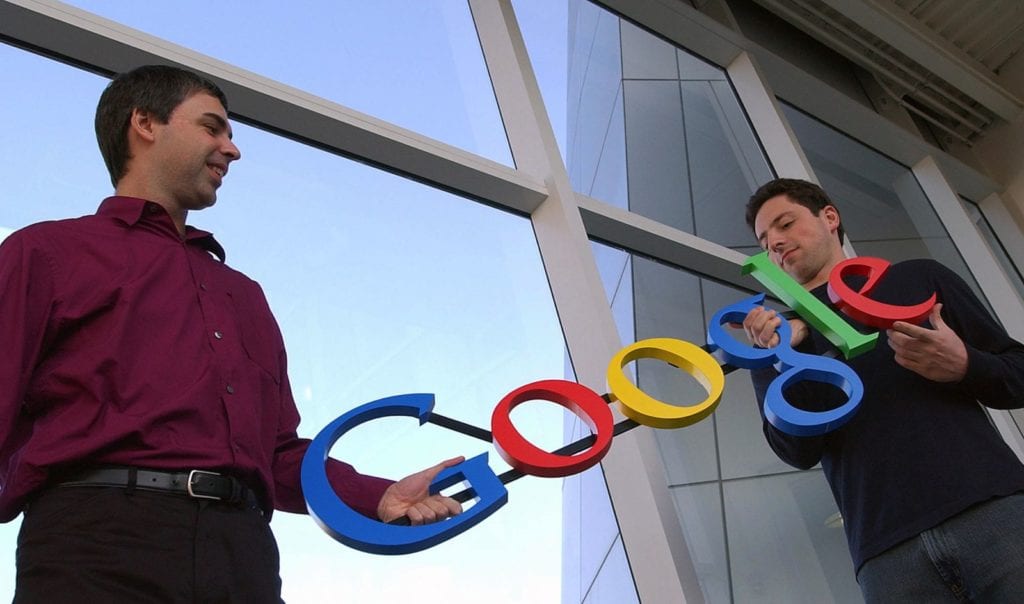 96% of Google's Annual revenue come from ADVERTISING. About 80% of its advertising revenue stem from Google AdWord and Google AdSense with the former bringing in about 70%.
AdWord offers two basic services; pay-per-click (PPC) and cost-per-acquisition (CPA) advertising. On this service, business owners have their website/contact displayed to potential customers when they search for a related keyword.
AdSense, on the other hand, generates revenue through a pay-per-impression or pay-per-click basis. The program specializes in placing a banner advertisement on a website. Website owners aka webmasters use this to benefit from a share of the revenue paid to Google by brands who request for such advertisements. Over 14 million websites make use of the AdSense.
Other Sources
Every product and service that Google is involved with are directly/indirectly targeted at the primary aim of making money from advertising. This is the case for other Google businesses like Google Display, Google Mobile programs, Google Local, Google Maps, Apps, YouTube, Android Chrome browser and Chrome OS. For instance, though Andriod is free, Google makes money from it via display ads, search traffic and a percentage of every app sale on its play store.
Google also earns by selling other products like Chromecast, Chromebook, Google Glass and more. From the money generated from its advertising space, Google is able to fund and explore new business models. These include Calico, Nest, and Fiber.
Google has expanded their products and services over the years by making potentially lucrative acquisitions and mergers. Like the $1.65 billion acquisition of YouTube in 2006, a year after its launch. The biggest yet was the $12.5 billion purchase of mobile makers, Motorola in 2011. Two years later, Google sold its Motorola Mobility unit to Lenovo for $2.91 billion. However, it was able to keep the majority of its patents which was the most valuable part of the initial deal.
Google's hardware operations began to surge in 2010. Some of its hardware products include the Google Pixel smartphone, Daydream View virtual reality headset, Home smart speaker, and Wifi mesh wireless router.
Formation
Google was founded in 1996 by two Stanford PhD students Larry Page and Sergey Brin as part of their research project. The search engine originally named "BackRub" employed the use of backlinks and page numbers to rank results rather than the conventional method of ranking by the number of the search word's appearance on a page. Google's domain name was registered in 1987 while the company became incorporated in 1998.
Google started out in the garage of a certain Susan Wojcicki another PhD student at Stanford and friend of Larry and Sergey.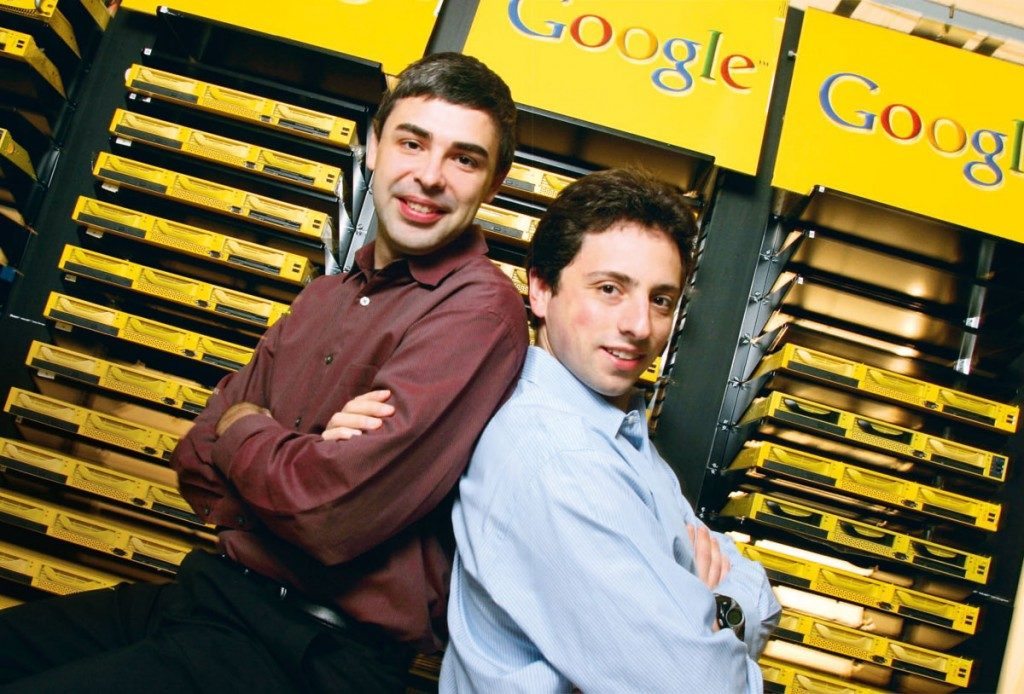 In 1998, Google received an initial funding estimated between $300,000 and $750,000 from three angel investors including Amazon's Jeff Bezos. However, in 1999 when Larry and Sergey noticed that running the company was eating into their study time, they offered Google for sale at the price of $1 million to Excite — one of the leading internet brands at the time. Fortunately for the two students, Excite's CEO George Bell rejected the offer. Excite has since folded up…

Larry and Sergey decided to keep up with the company's run. In August 2004, Google launched its IPO, offering 19,605,052 shares at $85 each. This saw their market cap reach $23 billion.

In 2015, Google reorganised its numerous parts into a conglomerate name Alphabet Inc. Under the new conglomerate, Google businesses such as search, ads, maps, apps, YouTube and Android are run separately from others like the investing arm, Google Ventures and Google Capital as well as its incubator project Google X.

Google's (Alphabet Inc) market cap stands at over $500 billion, making Google the 2nd most valuable company in the world.

Fact Check: We strive for accuracy and fairness. If you see something that needs updating,