Tom Pelphrey is a very talented American actor who has become the toast of movie directors and producers who having been fascinated with his virtuosity in front of the camera, now make a rush to have him in their projects. He has constantly stunned moviegoers with his versatile portrayal of different characters across different movies and TV series and has won the admiration of many fans in the process. A very handsome man, he has also become a darling of his many female fans who consider him one of the truly charming Hollywood stars.
As an actor, Tom Pelphrey is now best known for his portrayal of Jonathan Randall in Guiding Light, a popular American television soap opera which has been listed in Guinness World Records as the longest-running drama in television in American history. He is also known for his work on As the World Turns, another American soap opera in which he played Mick Dante. He has won awards in recognition of his awesome display on screen.
Tom Pelphrey – Bio
Tom Pelphrey was born on the 28th day of the month of July in the year 1982. The actor was born in Howell, a township in New Jersey, a northeastern U.S. state. It was also in Howell that he was raised by his parents.
The actor was born to a father who has been identified as Richard Pelphrey and a mother called Laurie Pelphrey. He also has a brother identified as Robert Pelphrey with whom he grew up in Howell. The two men bond well.
We do not have details of where Tom had his elementary education. However, we know that he attended Howell High School, a public high school in Howell Township, New Jersey. Having developed a liking for acting right from his young age, the actor enrolled in a performing arts program while at Howell High School. He graduated from the high school in 2000 and proceeded to attend the Mason Gross School of the Arts at the Rutgers University from where he graduated with a BFA in Acting. He has since gone on to make a great career in acting.
Movies And TV Shows
Tom Pelphrey kick-started his acting career in 2004 when he was cast to play Jonathan Randall in Guiding Light, an American TV soap opera. The actor virtually hit the ground running because his role in the series got him lots of recognition. In fact, after making appearances on the show for less than three years, Tom got nominated for four consecutive Daytime Emmy Awards for Outstanding Younger Actor in a Drama Series. He ended up winning two, cementing his place as one of the very interesting actors to watch.
After making appearances on other TV series, Tom made his debut on a feature film in 2008 after he was cast in Birds of America, a comedy-drama film in which he portrayed a hitchhiker. That same year, he starred in two more TV series namely, Ghost Whisperer and CSI: Miami. The next year in 2009, Tom landed another prominent role in As the World Turns, an American soap opera in which he portrayed Mick Dante. His work on the series fetched him lots of praise just like in Guiding Light.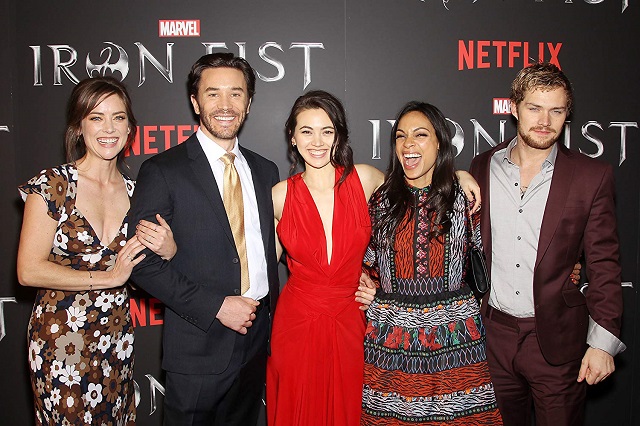 In 2010, the actor was seen in another feature film called The Elastic. The same year he appeared in an episode of The Good Wife, a legal and political drama TV series. In 2012, he featured in two more feature films namely, Junction and Excuse Me for Living.
Tom Pelphrey got his name on more lips in 2015 when he was cast as Kurt Bunker in Banshee, an American action TV series. He played the role across 15 episodes, winning lots of praise for his work. The same year in 2015, he starred in five feature films namely; Anchors, The Girl Is in Trouble, Sam, #Lucky Number and Blink.
Over the years, he has appeared in more movies and TV series. He has even had roles in the theatre, showing how versatile and talented he is. Apparently, Pelphrey has been able to rake in quite a substantial amount of wealth over the years with his hard work. At the moment, his net worth has been pegged between $10 million to $12 million.
Read Also: Vijay Devarakonda – Height, Father, Girlfriend, Wiki, Brother, Family

If Married Who Is The Wife?
Tom Pelphrey is not a married man just yet. However, he is in a relationship at the moment. The actor is currently dating Jaimie Alexander, a popular American actress who is known for portraying Jessi on the TV series Kyle XY. The couple has been together for a while and are clearly very fond of each other.

Jaimie has very often shown off Tom on her Instagram page to the delight of her nearly 1 million followers. She often captions the photos with loving words, showing just how much she greatly cares for her man. Tom also shows off the actress on Instagram as well.

At the moment, it is not clear if they are making plans to get married any time soon, but it is clear that they are very much in love and will very likely remain together for a really long time.

Fact Check: We strive for accuracy and fairness. If you see something that needs updating,