Last year, Forbes made official a new set of stars who bank millions from showcasing their talents on YouTube, and this year, the sophomore list shows that they are earning even more by the year with some doubling their previous paycheck. So, if you've been trying for so long to get a pay raise from your boss, maybe it's time you reconsider your career. All you need is a YouTube account and most importantly, a unique ability that can get millions to hit the subscribe button on your channel and voilà! you're a millionaire. You wouldn't even be the first to quit your job to focus on vlogging as many of these stars did same after earning lesser paychecks than they desired. They include comedians, pranksters, rappers, and gamers.
Joining this year's list is an LGBT activist. So practically, it can be anything, you just gotta be so good at it. HINT: A good sense of humor is pertinent. Four faces from last year's list were replaced by four fresh faces, while the previous debutants earned more than they did last year with the exception of comic duo SMOSH whose earnings dipped by a little over 1%. The 10 channels grossed a combined $70.5 million pretax, a 23% surge from last year. These stars monetize their YouTube fame via advertisements, touring, selling their own merchandise and making paid cameo appearances. Without further ado, here is the list of the top 10 highest paid YouTube stars of 2016, beginning from the least earner.
10. Colleen Ballinger
Earnings: $5 million
Colleen Ballinger is better known as her online alter ego Miranda Sings who has helped her garner over 4.5 million YouTube subscribers. Miranda is a singer seen to be ridiculously talentless by everyone but herself . Miranda's online success has helped to boost Ballinger's pop culture presence. She has guest-starred on shows such as Jerry Seinfeld's "Comedians in Cars Getting Coffee" and The Tonight Show with Jimmy Fallon. In 2015, Ballinger released a bestselling memoir with Miranda's voice titled "Self Help". This year, she inked a deal with Netflix to stream a series titled Haters Back Off, a chronicle of Miranda's backstory. Also a standup comedian, Ballinger tours the country often.
9. Rhett and Link
Earnings: $5 million
Old-time buddies Rhett McLaughlin, 38 and Charles Lincoln Neal III, 37 both graduated with engineering degrees from North Carolina State University and worked for years before launching careers in vlogging. They run a number of channels some of which feature them engaging in the most bizarre of challenges like eating a scorpion. The comic duo co-host inept morning talkshow "Good Mythical Morning" which has welcomed star guests like Daniel Radcliffe. They also run an LA-based production company called Mythical Entertainment.
8. Markiplier
Earnings: $5.5 million
Hawaii-born Mark Fischbach dropped out of college where he was studying biomedical engineering to pursue YouTube fame by posting Let's Play gameplay commentary videos. And after less than two years of setting up MarkiplierGAME channel, he now boasts over 15.7 million subscribers and over 6 billion views. A board member of comic book publisher Red Giant Entertainment, Fischbach is set to begin his own line of comics this year.
7. German Garmendia
Earnings: $5.5 million
At 26, Chilean comedian and musician Garmendia is the youngest on the list. With almost 50 million subscribers, he prides as the most successful YouTuber among Latin Americans. His Spanish language channels feature clips of his music band Ancud as well as comic videos of himself. His earnings also stemmed from the release of his book #ChupaElPerro translated "Lick the dog". He voiced the role of Julian in the Spanish version of "Ice Age: Collision Course."
6. Tyler Oakley
Earnings: $6 million
Tyler Oakley is a strong advocate for the LBGT people and uses his channel as a platform to address common problems faced by the LGBT community. Following the success of his book "Binge", he signed a deal with Ellen DeGeneres' Very Good productions to begin is own digital talk show. He has interviewed political bigwigs like Michelle Obama and Hilary Clinton. Oakley has made it a habit of putting his money where his mouth is. Since 2013, he has raised over $1 million in support of The Trevor Project which aims at preventing suicide among the LGBT youths.
See Also: 10 Highest Paid Instagram Fitness Models
5. Rosanna Pansino
Earnings: $6 million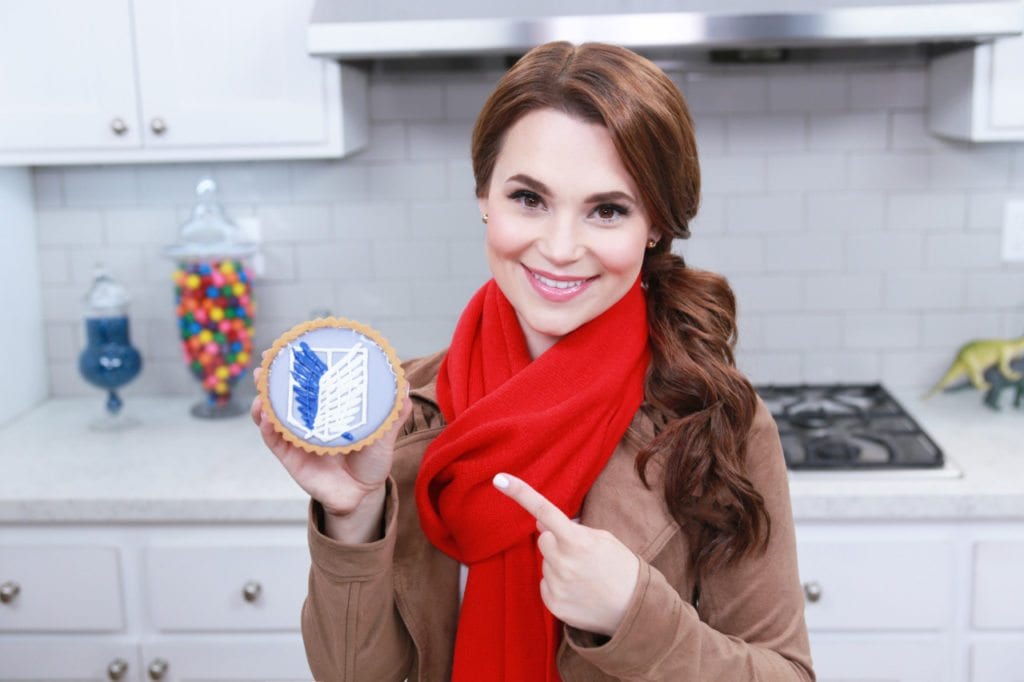 The Nerdy Nummies star who came 10th place in last year's debut list more than doubled her earnings from $2.5 million to $6 million. This is thanks in part to the success of her first cookbook "The Nerdy Nummies: Cookbook: Sweet Treats for the Geek in all of US" which made it to the New York Times Best Sellers List. On her channel, Rosanna shares firsthand tips on how bake geeky-themed cakes, inspired by video games, science fiction, TV shows and everything else. Before venturing into full-time vlogging, Pasino started out as an actress and only made YouTube videos to gain more confidence in front of the camera. She portrayed minor roles in TV shows like CSI: Crime Scene Investigation and Parks and Recreation.
4. SMOSH
Earnings: $7 million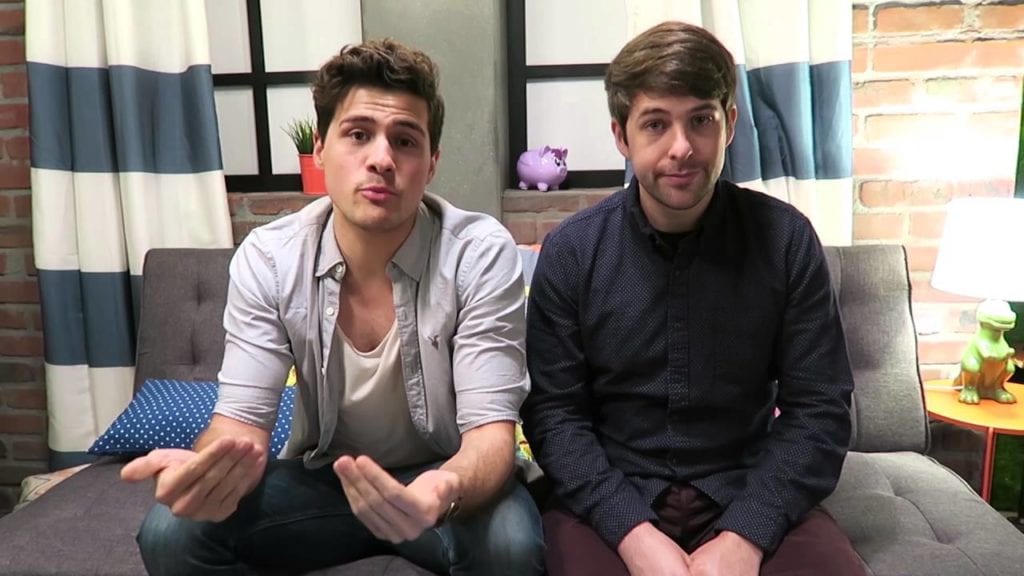 SMOSH is another duo of childhood buddies on the list. It is made up of 29-year-olds; Ian Andrew Hecox and Daniel Anthony Padilla. Their channel founded in 2005, (few months after YouTube was founded), is regarded as the first ever comedy channel on YouTube. The sketch comedians became popular by parodying the popular culture and Pokemon games. Today, they own 7 YouTube channels and count Schick Razors among their sponsors. Later in the year, the duo will release their second movie which is said to feature rapper T-pain. The YouTube veterans are the first to have their wax figures at Madame Tussauds.
3. Lilly Singh
Earnings: $7.5 million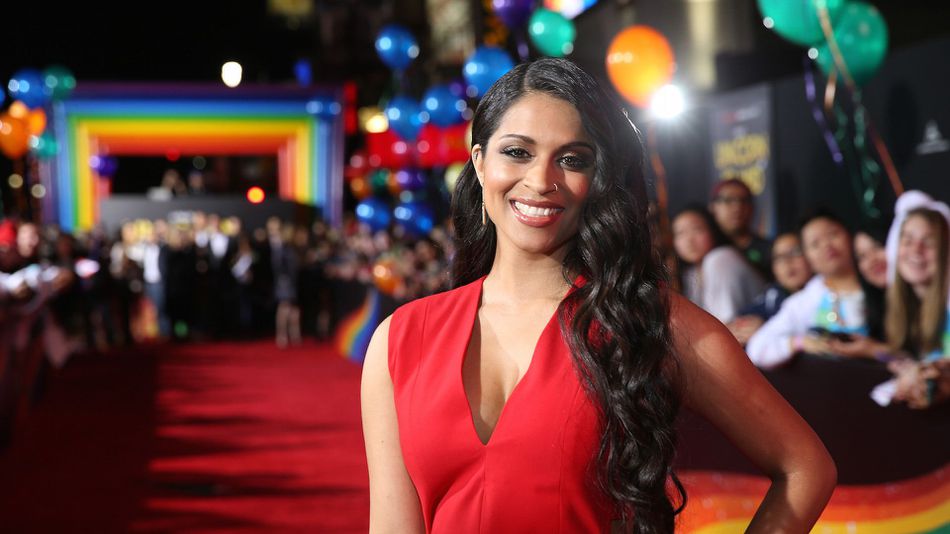 Canadian-Indian Lilly Singh gave up on her dreams of becoming a counselor and dropped out of a post-graduate program. She then set up the Superwoman channel where she found fame by impersonating her Indian parents. The popularity of the channel birthed her first ever worldwide tour named "A Trip to Unicorn Island" which kicked off in 2015. A documentary of the tour released on YouTube Red grossed $2.1 million from a $400,000 budget. She appeared as guest-star on Tonight Show, and The Daily Show with Trevor Noah. With over 10 million subscribers, she is one of the most successful female YouTube vloggers of all time. Lilly launched BAWSE, her own line of lipstick in collaboration with Smashbox Cosmetics. She also launched her own app and plans to release her first book in 2017.
Read Also: How Selena Gomez Is The Highest Paid Celebrity on Social Media
2. Roman Atwood
Earnings: $8 million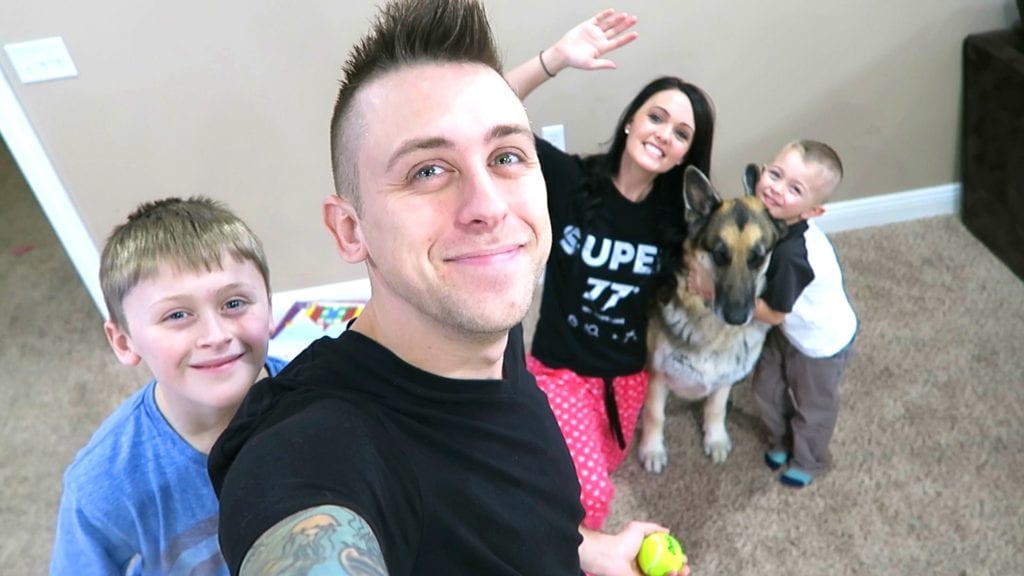 Thanks to skyrocketed fame and more views, the prankster extraordinaire over tripled his last year earnings to leap from the 9th to 2nd spot. Atwood now commands as much as $1.5 million for commercials and is currently promoting Scott toilet paper. His earnings were also beefed by upfront pay for his upcoming book as well as a tour. He also starred in the feature film Natural Born Pranksters. Atwood bolsters his income with the sales of his own merchandise including sunglasses and beanies.
1. PewDiePie
Earnings: $15 million
Swedish game commentator Felix Arvid Ulf Kjellberg aka PewDiePie snapped the top spot for the second year in a row with $3 million more income from last year's $12 million. This is thanks in part to the sale of his book titled "This Book Loves You" and his video game "PewDiePie's Tuber Stimulator" which saw over a million downloads within 24 hours of release. Felix was studying industrial engineering at Chalmers University of Technology when he dropped out to launch PewDiePie much to the dismay of his parents who would be more than proud of him today. His channel has received over 14 billion views and is the first to cross the 10 billion mark.