Out of the 2,755 billionaires across the globe in 2020, 724 of them hail from the United States and only a small fraction (seven) are of African descent. Interestingly, these seven richest black people in America are all self-made. They are trailblazers in their diverse industries ranging from finance to media, music, fashion, and sports. Despite the shake-up in the world's economy due to the breakout of the coronavirus pandemic in 2020, these wealthy entrepreneurs have seen their wealth skyrocket over the past year. Hence, they have been able to retain their billionaire and millionaire status.
Although Oprah Winfrey is the only woman among the seven black American billionaires, Sheila Johnson and Rihanna have joined her on our list of the 10 richest Afro-American people in the United States. Find out other famous and wealthy black people that made our list.
10 Wealthiest African-Americans in The United States and Their Net Worths
10. Rihanna
Net Worth: $600 Million
Source of Wealth: Fenty, Fenty Beauty, Fenty Skin, and Savage X Fenty
Age: 35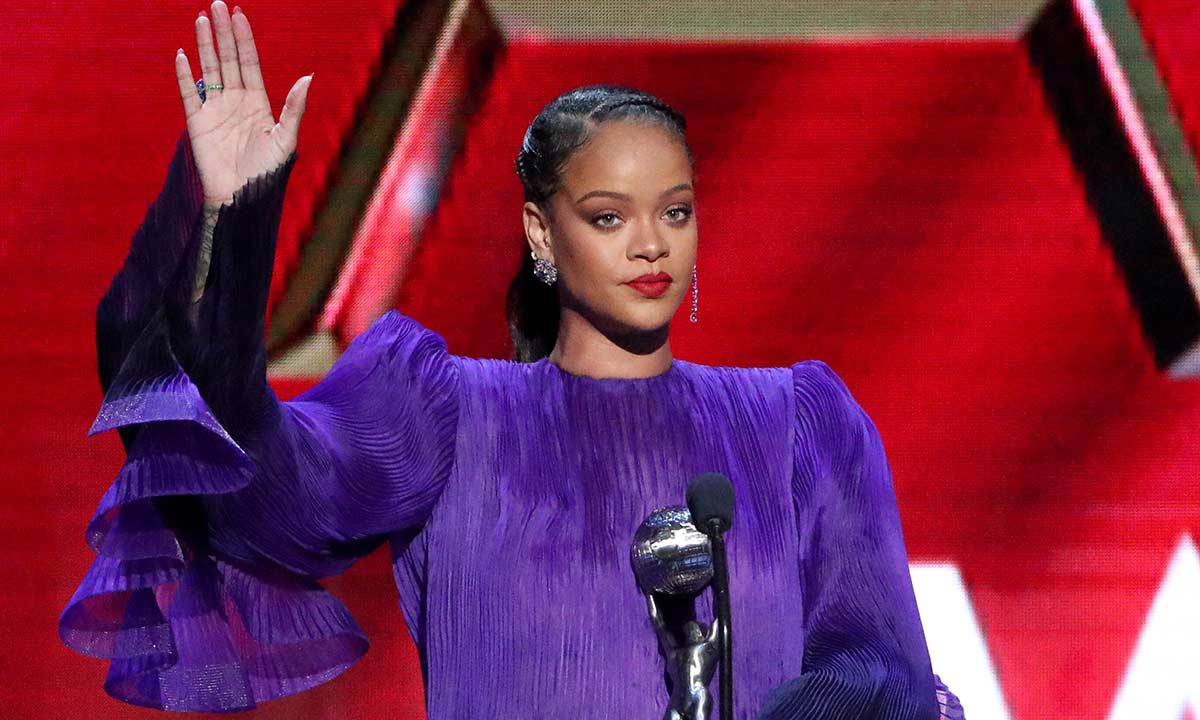 Grammy-winning singer and businesswoman, Rihanna is the tenth richest black person in America. She has an estimated fortune of $600 million, thanks to her successful music and entrepreneurial endeavors. She signed with Def Jam in the year 2005 and then dropped her first two studio albums, 'Music of the Sun' (2005) and 'A Girl Like Me' (2006). The former peaked at No. 10 on Billboard 200, selling more than one million units in the US while the latter peaked at No. 5 on the chart and was certified double platinum by the Recording Industry Association of America (RIAA).
Afterward, Rihanna's music career had an upward trajectory as her subsequent albums went platinum and multi-platinum. No wonder, she has racked up fourteen No. 1 singles and thirty-one top-ten singles in the United States, as well as thirty top-ten singles in the United Kingdom. She has also surpassed more than 100 million gold and platinum song certifications by the RIAA, thus, becoming the first music artist to reach such a landmark. Throughout her career, the Barbadian singer has registered sales of more than 7 million albums in the United Kingdom and total album sales of over 53 million copies globally.
As an actress, Rihanna has jacked up her worth by starring in movies such as Battleship (2012), This is the End (2013), Valerian and the City of a Thousand Planets (2017), Ocean's 8 (2018), and Guava Island (2019). She has also been involved in many business ventures, serving as the founder of the fashion house Fenty, Fenty Beauty, Fenty Skin, and Savage X Fenty. Additionally, she had signed endorsement deals with Secret Body Spray and served as the face of Nivea and Vita Coco in 2011, as well as the face of Dior in 2015.
Key Takeaways:
Having sold more than 250 million records globally, Rihanna is one of the best-selling musicians of all time.
In 2019, Rihanna became the richest female music artist as her net worth was estimated at $600 million.
The celebrated singer became Barbadian ambassador of education, tourism, and investment in the year 2018, having been appointed by the Government of Barbados.
Riri is the first black woman to become the face of Dior and equally, the first black woman to run a luxury brand under the LVMH (Moët Hennessy Louis Vuitton) group.
9. Sheila Johnson
Net Worth: $770 Million
Source of Wealth: Salamander Hospitality
Age: 74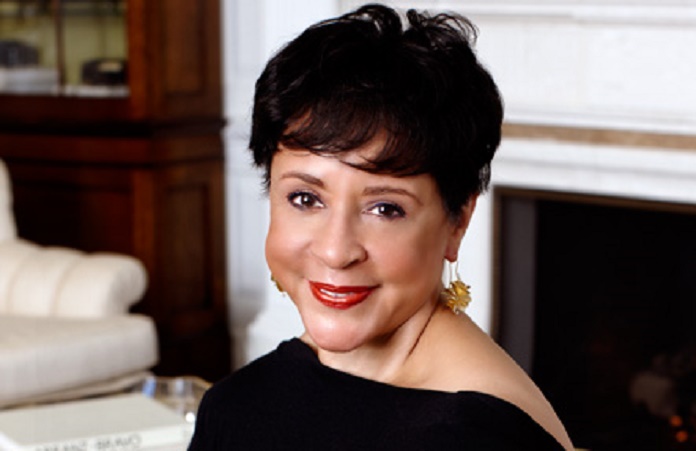 Sheila Johnson is a businesswoman who co-founded Black Entertainment Television (BET) with her former husband, Robert L. Johnson in the year 1979. The cable TV channel was then purchased by Viacom for $2.9 billion in 2001. After selling off her shares in the cable TV following a divorce from Robert, Sheila invested her money in the hospitality industry and now owns hotels in Florida and Virginia. She serves as the chief executive officer of Salamander Hospitality which includes The Salamander Resort & Spa situated in the Blue Ridge Mountains in Middleburg, VA and the Innisbrook Resort and Golf Club.
Also investing in sports, Sheila Johnson serves as the governor, managing partner, and team president of the WNBA's Washington Mystics. She co-produced her first feature film, Kicking It in 2008 and was among the producers of the critically acclaimed and commercially successful movie, The Butler in 2013. The film stars Forest Whitaker, Oprah Winfrey, and Mariah Carey and grossed $176 million on a budget of $30 million.
Over the years, Sheila's efforts have gained her multiple accolades. They include the Lincoln Medal by the Ford's Theatre Society, Eleanor Roosevelt Val-Kill Medal, the Order of Lincoln Award by The Lincoln Academy of Illinois, and the Billie Jean King Leadership Award by the Women's Sports Foundation.
Key Takeaways:  
Sheila is the first woman of African-American descent to gain a net worth of at least a billion dollars.
The award-winning businesswoman is the first black woman to become partner/owner of three professional sports clubs – NBA's Washington Wizards, NHL's Washington Capitals, and WNBA's Washington Mystics.
8. P. Diddy
Net Worth: $885 Million
Source of Wealth: Bad Boys Records, Sean John, Diageo's Ciroc vodka
Age: 53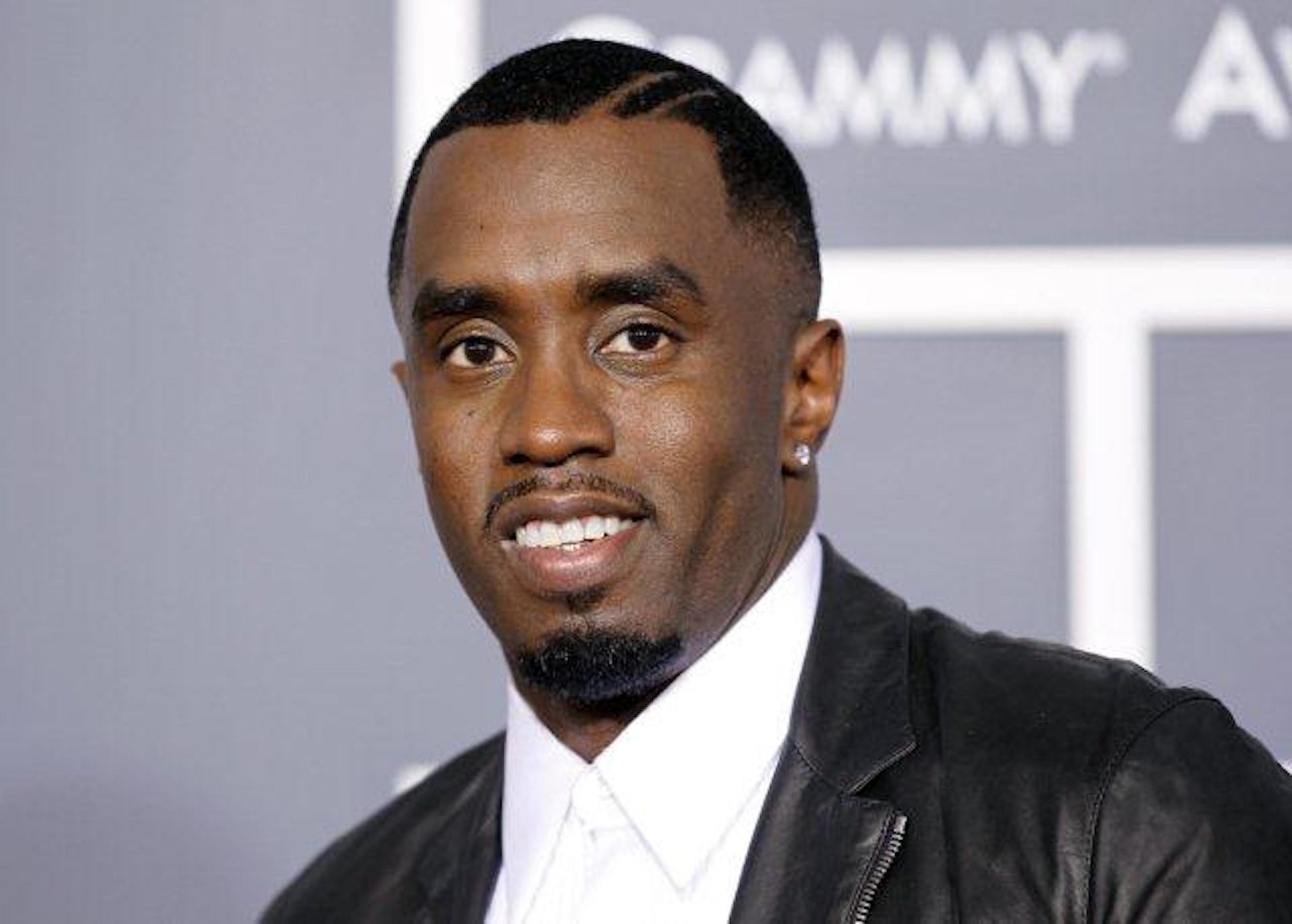 With a net worth of $885 million, Sean John Combs aka P. Diddy is one of the richest people in America. Besides raking in cash from his music endeavors, Diddy is also a record executive, record producer, and businessman. He established his record label, Bad Boys Records in 1993 and has been associated with top musicians such as Mary J. Blige, The Notorious B.I.G, and Faith Evans. He has also produced songs for Mariah Carey, Jennifer Lopez, Mase, Jay-Z, Burna Boy, and Aretha Franklin.
More so, the accomplished rapper has worked as the producer of multiple TV shows such as Making the Band, I Want to Work for Diddy, P. Diddy Starmaker, and Daddy's Girls. Throughout his music career, Diddy has released six studio albums, one remix album, and seventy-two singles including thirty-nine as a featured artist. Asides from his 1997 album, 'No Way Out' which attained septuple certification from the RIAA, the talented record producer has dropped many other commercially successful albums.
They include 'Forever' (1999), The Saga Continues… (2001), and 'Press Play' (2006). He is a recipient of 3 Grammy Awards, 3 BET Awards, 2 MTV Video Music Awards. He launched his clothing line, Sean John in 1998 and has gone ahead to release multiple fragrance lines. P. Diddy owns a major equity stake in Revolt TV and equally, co-owns Diageo's Ciroc vodka which accounts for the bulk of his wealth. Additionally, he has ownership stakes in DeLeón tequila and Aquahydrate alkaline water.
Key Takeaways:
P. Diddy raised $2 million for the educational system of New York City in 2003 by participating in the New York Marathon, finishing in 4 hours and 18 minutes.
With earnings of $130 million, Diddy was the highest-earning entertainer on the 2017 Forbes Celebrity 100 list.
7. Tyler Perry
Net Worth: $1 Billion
Source of Wealth: Tyler Perry Studios
Age: 54
In the year 2020, media magnate, Tyler Perry became the seventh black billionaire in the United States, having attained a net worth of $1 billion that year. The actor and filmmaker became known in the 1990s for his performances in live theatres and subsequently gained international recognition for his film and television works. He has mostly built his wealth from a library he established in the early '90s, owning 100 percent of his contents from which he, sometimes, gets a huge cut as a producer. For seven years, the multi-talented writer created content for Oprah Winfrey Network (OWN).
Later in 2019, he signed a similar remunerative deal with Viacom which got him entitled to 25 percent of streaming service BET+. Some of his scripted series include Tyler Perry's For Better or Worse, Love Thy Neighbor, and The Haves and the Have Nots. The latter has been rated as the most successful of all his scripted series. Also, Perry has written, directed, and produced box office success films. They include Madea's Family Reunion (2006), Daddy's Little Girls (2007), Madea Goes to Jail (2009), Good Deeds (2012), A Madea's Christmas (2013), and Boo! A  Madea Halloween (2016).
Besides starring in his own films, Tyler Perry has had roles in movies such as Alex Cross (2012), Gone Girl (2014), Teenage Mutant Ninja Turtles: Out of the Shadows (2016), and Vice (2018). He published his first book "Don't Make a Black Woman Take Off Her Earrings: Madea's Uninhibited Commentaries on Love and Life" in 2006. The hardcover topped the New York Times Best Seller list and the book recorded sales of over 30,000 copies. "Higher is Waiting", his second book was published in November 2017 and it clinched the No. 5th spot on the New York Times Best Seller list.
Key Takeaways:
Tyler Perry has raked in over $600 million from his popular Madea franchise.
Perry emerged as the highest-paid entertainer of the year 2011, after making $130 million between May 2010 and May 2011.
The famous producer was one of the 100 Most Influential People of 2020 by Time Magazine.
6. Jay-Z
Net Worth: $1.4 Billion
Source of Wealth: Rocawear, Macy Venture, Armand de Brignac, D'Ussé cognac, Roc Nation, 40/40 Club, Tidal
Age: 53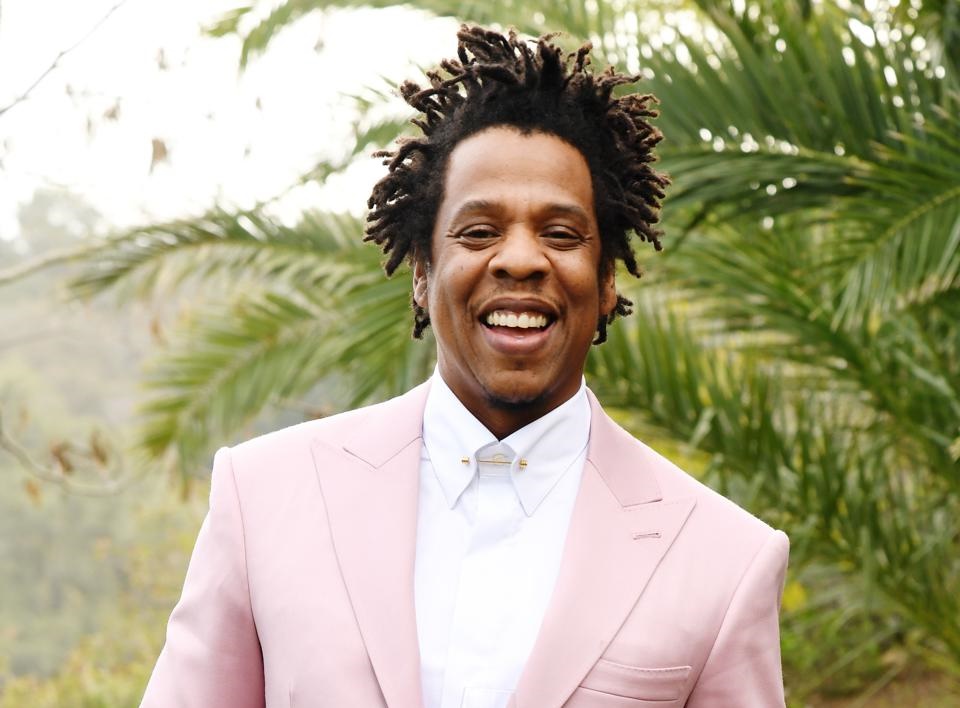 One of the richest black people in America, Jay-Z has not only made a name for himself in the music scene but has left an indelible mark in the business sector as he has a diversified empire. Since launching the clothing line, Rocawear in 1999, he has moved on to establish several other companies worth multi-millions. In 2019, his capital venture, Macy Venture gathered about $85 million in funds, and his liquor company, D'Ussé cognac which he launched in partnership with Bacardi in 2012 makes sales of almost 200,000 cases annually.
He bought over Armand de Brignac in 2014 following a $200 million investment in the company. Later in February 2021, the '99 Problems' rapper struck a deal with LVMH's Moët Hennessey, selling half of the company to the luxury brand while retaining the remaining 50 percent. The market cap of the $300 per bottle champagne brand is now over $600 million. Shawn Carter also sold a majority stake of his music streaming services, Tidal to Jack Dorsey's Square in March 2021 and the deal is worth $297 million. He also owns a luxury sports bar chain, 40/40 Club and an entertainment company, Roc Nation.
As one of the best-selling music artists in the world, the celebrated businessman has sold more than 50 million albums and 75 million singles globally. He is the solo artist with the most No. 1 albums (14) on the Billboard 200. He has so far, released thirteen studio albums, four collaborative albums, five compilation albums, one live album, and one hundred and fifteen singles including forty-five as a featured artist. Some of his albums that have went multi-platinum include 'Vol. 2… Hard Knock Life', 'Vol. 3… Life and Times of S. Carter', 'The Blueprint', 'The Black Album', and 'Magna Carta… Holy Grail'.
Key Takeaways:  
Jay-Z emerged as the first hip-hop billionaire in the year 2019 when his net worth was estimated at $1 billion.
The Brooklyn native is the first rapper to be inducted into the Songwriters Hall of Fame.
Jay-z holds the record for the most Grammy Award wins by a rap artist, a total of 23.
5. Michael Jordan
Net Worth: $1.6 Billion
Source of Wealth: Charlotte Hornets, 23XI Racing
Age: 60
Michael Jordan, who is considered by many as the NBA's greatest player of all time, spent fifteen seasons in the National Basketball Association and won six championship titles with the Chicago Bulls. He won NBA Most Valuable Player Award five times, All-Star Game MVP Awards thrice, and was named to the NBA All-Star selection fourteen times. Following his style of play which helped to popularize the NBA across the globe in the '80s and '90s, MJ struck lucrative sponsorship deals with renowned brands including Nike, McDonald's, and Chevrolet.
He is a two-time inductee of the Naismith Memorial Basketball Hall of Fame, as well as FIBA Hall of Famer and North Carolina Hall of Famer. He became a stakeholder in Miami Marlins of Major League Baseball in the year 2017 and serves as the owner and chairman of the National Basketball Association franchise, Charlotte Hornets. He sold a minority stake in the NBA franchise in 2019 and the deal raised the valuation of the Hornets to $1.5 billion. Additionally, Michael Jordan became a co-owner of NASCAR team, 23XI Racing in 2020.
In that same year, he became an investor in the sports-betting company, DraftKings and also serves as a special advisor to the board. MJ has also dabbled as an actor. He starred in the live-action animated movie, Space Jam in 1996. It was a commercial success, grossing $250.2 million at the box office on a budget of $80 million.
Key Takeaways:  
During his active career, Michael Jordan earned a total of $90 million in salary and amassed up to $1.7 billion (pre-tax) from his endorsement deals with brands such as Nike, Gatorade, and Hanes.
MJ emerged as the first billionaire player in the history of the National Basketball Association in 2014.
4. Kanye West
Net Worth: $1.8 Billion
Source of Wealth: GOOD Music, DONDA, Yeezy, Yeezy Adidas, Tidal
Age: 46
Kanye West is a rapper and fashion designer who has an estimated net worth of $1.8 billion. Thus, he is among the richest black people in America. Having been influential in the development of mainstream hip-hop in the 21st century, the songwriter has experimented with different music genres in his studio albums which have been critically acclaimed. Out of his nine studio albums, eight have peaked at No. 1 on Billboard 200 and all his albums have been certified gold, platinum, or multi-platinum by the RIAA.
He established GOOD Music, a record label and production company in 2004 and has worked with artists such as John Legend, Big Sean, D'banj, and Teyana Taylor. He also serves as the founder of the creative content company, DONDA, and a co-owner of the music streaming service, Tidal. Over the years, Kanye West has accumulated the majority of his earnings from Adidas Yeezy, his sneaker partnership with Adidas. In 2013, he struck a lucrative multi-year deal with the fashion brand to be designing sneakers for them.
The sneaker brand has had tremendous success since its launching. It pulled in $1.3 billion and $1.7 billion in revenue in 2019 and 2020 respectively. Kanye earns a royalty of 11 percent of Yeezy Adidas' revenue from Adidas per year and his stake in the sneaker brand is reportedly more than $1 billion. The 'Heartless' rapper also has a clothing line called Yeezy. He went into partnership with retailer Gap in June 2020 and will start designing a clothing collection, Yeezy Gap for the brand.
Key Takeaways:  
Kanye West has sold over 20 million albums and 140 million singles globally, thus, he is ranked among the best-selling musicians in the world.
With total Grammy wins of 22, West is considered one of the most awarded music artists of all time.
Kanye's GOOD Music has released about ten albums that have attained gold or higher certifications from the Recording Industry Association of America.
Kanye West was the highest-paid hip-hop artist of 2019, with annual earnings of $150 million.
3. Oprah Winfrey
Net Worth: $2.6 Billion
Source of Wealth: Oprah Winfrey Network (OWN), Harpo Productions
Age: 69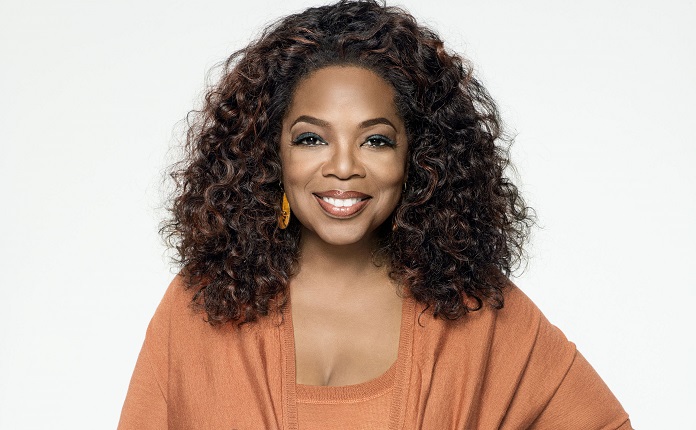 The Queen of All Media started out as a news anchor before launching her eponymous talk show that became the highest-rated TV program of its kind in history. The Oprah Winfrey Show ran in national syndication for 25 years (from 1986 to 2011) before transitioning into a media and business empire. The actress and TV producer launched a cable channel, Oprah Winfrey Network (OWN) in the year 2011 and owns 25.5 percent of the network which is valued at over $65 million. She also has a 10 percent stake in Weight Watchers which was valued at over $400 million in 2018.
Since 1986 she launched her production company, Harpo Productions, Winfrey has been serving as the chairwoman and chief executive officer of the company. She has worked as the producer of films and TV shows such as Before Women Had Wings (1997), David and Lisa (1998), The Dr. Oz Show (2009), Selma (2014), Greenleaf (2016-2020), and The Water Man (2020). A dexterous actress, Oprah Winfrey has scored roles in a handful of movies and TV series. They include The Color Purple (1985), Bee Movie (2007), The Butler (2013), Selma (2014), Greenleaf (2016-2017), and A Wrinkle in Time (2018).
For her works in the media, the popular talk show host has won 18 Daytime Emmy Awards, two Primetime Emmy Awards, a Tony Award, and Jean Hersholt Award by the Academy Awards. She was inaugurated into the National Women's Hall of Fame in the year 1994 and received the Presidential Medal of Freedom from former US president, Barack Obama in 2013.
Key Takeaways:  
With an estimated net worth of $2.6 billion, Oprah Winfrey is the richest black woman in America and the world at large.
The media mogul is North America's first black person to become a multi-billionaire.
Oprah Winfrey is considered the greatest black philanthropist in the history of America.
2.  David Steward
Net Worth: $3.7 Billion
Source of Wealth: World Wide Technology
Age: 72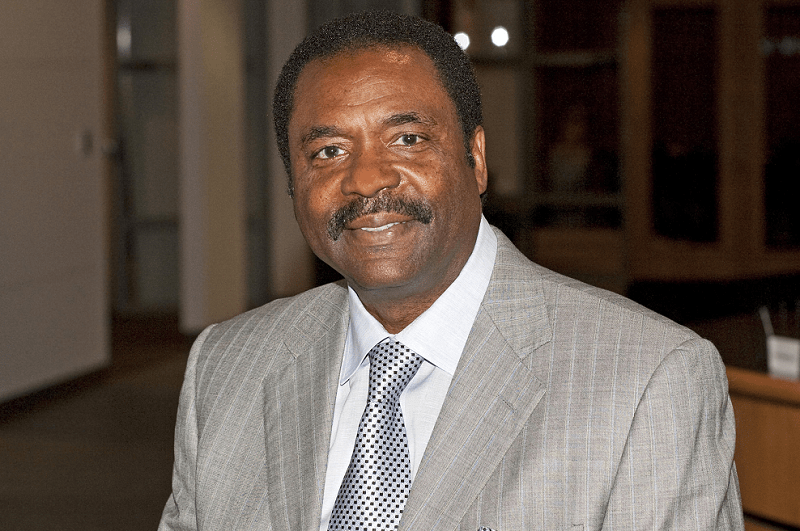 David Steward, who is one of the richest people in America is widely known as the founder of IT provider, World Wide Technology. After graduating from Central Missouri State University in 1973, the businessman worked for a year (1974-1975) as a production manager at Wagner Electric. He then had a four-year stint at Missouri Pacific Railroad Company, working as a sales representative before moving on to join Federal Express as a senior account executive. Prior to establishing World Wide Technology in 1990, Steward launched Transport Administrative Services, as well as Transportation Business Specialists.
In 2018, his company, World Wide Technology grossed more than $10 billion in revenue and was ranked as one of the largest private firms in St. Louis. David Steward is a co-author of "Doing Business by the Good Book". He has received multiple honors including the Granville T. Woods Award for Outstanding CEO, Ernst &Young Entrepreneur of the Year Award (1998), and Black Enterprise Entrepreneur of the Year Award (2000).
Key Takeaways:  
David Steward's company, World Wide Technology is ranked among the biggest private companies owned by an African-American in the United States.
Steward was inducted into the Small Business Association Hall of Fame in 2001.
1. Robert F. Smith
Net Worth: $6 Billion
Source of Wealth: Vista Equity Partners
Age: 60
Robert F. Smith is the richest black person in America. He has an estimated net worth of $6 billion as of this writing. His private equity firm, Vista Equity Partners which he established in 2000 mainly focuses on investing in software companies. The firm has made investments in companies such as Ping Identity, and STATs. Vista ranks as the fourth biggest enterprise software firm behind Microsoft, Oracle, and SAP as of 2019. Before launching Vista Equity Partners, Smith worked for Goodyear Tire and Rubber Company, Air Products & Chemicals, as well as Kraft General Foods, and Goldman Sachs.
He became the first African-American to serve as the board chairman of Carnegie Hall in 2016. He also served as the chairman of Robert F. Kennedy Human Rights. In the past years, Smith had been a member of the Cornell Engineering College Council and equally, on the board of overseers of Columbia Business School.
Key Takeaways:  
Robert F. Smith's Vista has more than $50 billion in assets. Thus, it ranks among the largest private equity firms in the United States.
In May 2019, Robert promised to clear the student debt of the Morehouse College graduating class of 2019 (396 students) during a commencement address at the College.
Following his involvement in a tax evasion scheme, the eminent entrepreneur agreed to pay $140 million after entering into an agreement with the United States Department of Justice and the Internal Revenue Scheme in October 2020.
Recap of the 10 Richest Black People in America and Their Net Worths
1. Robert F. Smith – $6 billion
2. David Steward – $3.7 billion
3. Oprah Winfrey – $2.6 billion
4. Kanye West – $1.8 billion
5. Michael Jordan – $1.6 billion
6. Jay-Z – $1.4 billion
7. Tyler Perry – $1 billion
8. P. Diddy – $885 million
9. Sheila Johnson – $770 million
10. Rihanna – $600 million