Following the creation of Bitcoin on January 3rd, 2009 by the mysterious developer, Satoshi Nakamoto, many early adopters of the cryptocurrency have greatly increased their wealth over the years, becoming millionaires and billionaires. These early crypto investors envisaged great opportunities where many others saw a risky investment. Since the 2010s, the digital assets ecosystem has been making a strong statement in the wealth sector as the number of Bitcoin millionaires and billionaires has constantly been on the rise with each passing year.
Having managed to predict the future impact of Bitcoin on our society, the Bitcoin early investors have been the first to profit and build wealth in the nascent industry of crypto as Bitcoin is now regarded by many as the most successful blockchain-based cryptocurrency in the world. Though the price of the coin is volatile, it has gone on to change the lives of several crypto investors who are mostly founders and chief executive officers of the biggest companies in the blockchain.
While Nakamoto is ranked as the richest person in Bitcoin as he owns about 1.1 million BTC and is said to be worth over $40 billion (as the price of the cryptocurrency has presently surpassed $40,000 per coin), there are other investors who are also regarded among the richest people in crypto. They started accumulating or mining the cryptocurrency in the early days and are worth over $30 billion. Here are their details.
20 Richest Millionaires and Billionaires in Bitcoin
20. Olaf Carlson Wee
Net Worth: $300 Million
Age: N/A
Organization: Polychain Capital (Founder)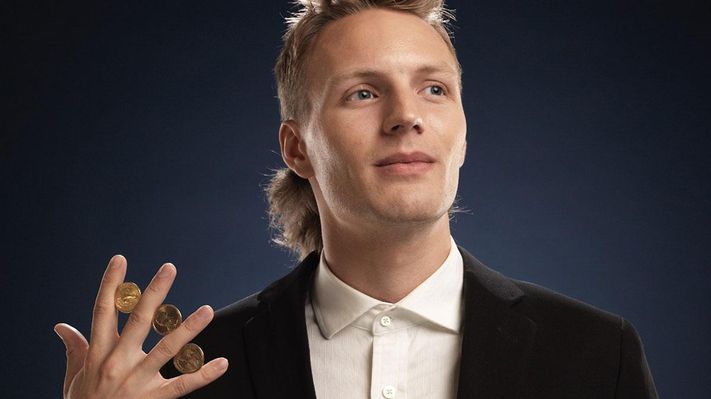 Olaf Carlson Wee's passion for crypto investing grew stronger during his college days when he wrote a thesis on cryptocurrency. The young millionaire then made an investment in Bitcoin at the time with all his savings. Afterward, he joined Coinbase which is now ranked among the biggest crypto exchanges in the world as one of its earliest employees. He later paved his path towards a crypto career by founding a blockchain hedge fund called Polychain Capital.
Although he started the company with his digital asset worth $4 million, his cryptocurrency hedge fund which manages projects and technologies related to blockchain crypto has now secured more than $800 million. Some of the venture funds it manages include Sequoia Capital and Andreessen Horowitz. With the volatility of the crypto market, the entrepreneur has lost a good fortune in the past years, nevertheless, he still has an estimated total wealth of $300 million.
Did You Know?
Though his Bitcoin holding is not known, Carlson Wee's Polychain Capital invested $8.2 million into Yearn Finance (YFI), an Ethereum-based yield farming token in November 2020, purchasing 141 YFI tokens.
19. Vitalik Buterin
Net Worth: $360 Million
Age: 29
Organization: Ethereum (Co-founder)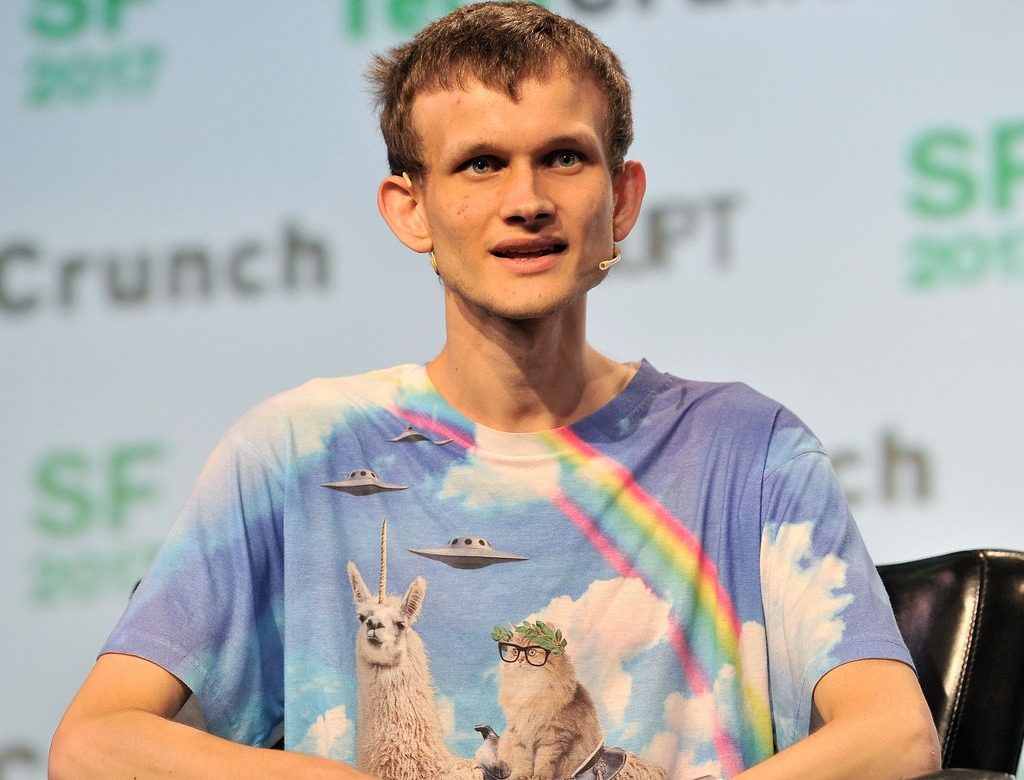 Russian-Canadian programmer Vitalik Buterin has not only gained widespread recognition for his academic and social interest in cryptocurrency but for his exploits as a crypto investor. He co-founded the second-largest cryptocurrency, Ethereum, in the year 2014 and thus, has in his wallet more than 333,000 Ether that is valued at $360 million. Since 2016, the millionaire entrepreneur has sold about $40 million – $45 million worth of Ethereum.
Having been involved with cryptocurrency right from its inception, the Ethereum co-founder is regarded among the richest and influential people in the industry. He co-founded Bitcoin Magazine in 2011, working as the print publication's lead writer before launching Ethereum three years later. Asides from developing a cryptocurrency, Vitalik Buterin has also developed other open-source software projects such as the cryptocurrency marketplace site Egora, DarkWallet, and Bitcoin Python libraries. Following his contribution to technology, he has been recognized with the World Technology Award in the IT Software category and Thiel Fellowship.
Did You Know?
Besides owning Ether, Buterin also invested in Bitcoin as his BTC holdings are reportedly over $1 million.
18. Michael Novogratz
Net Worth: Over $478 Million
Age: 59
Organization: Galaxy Investment Partners (CEO)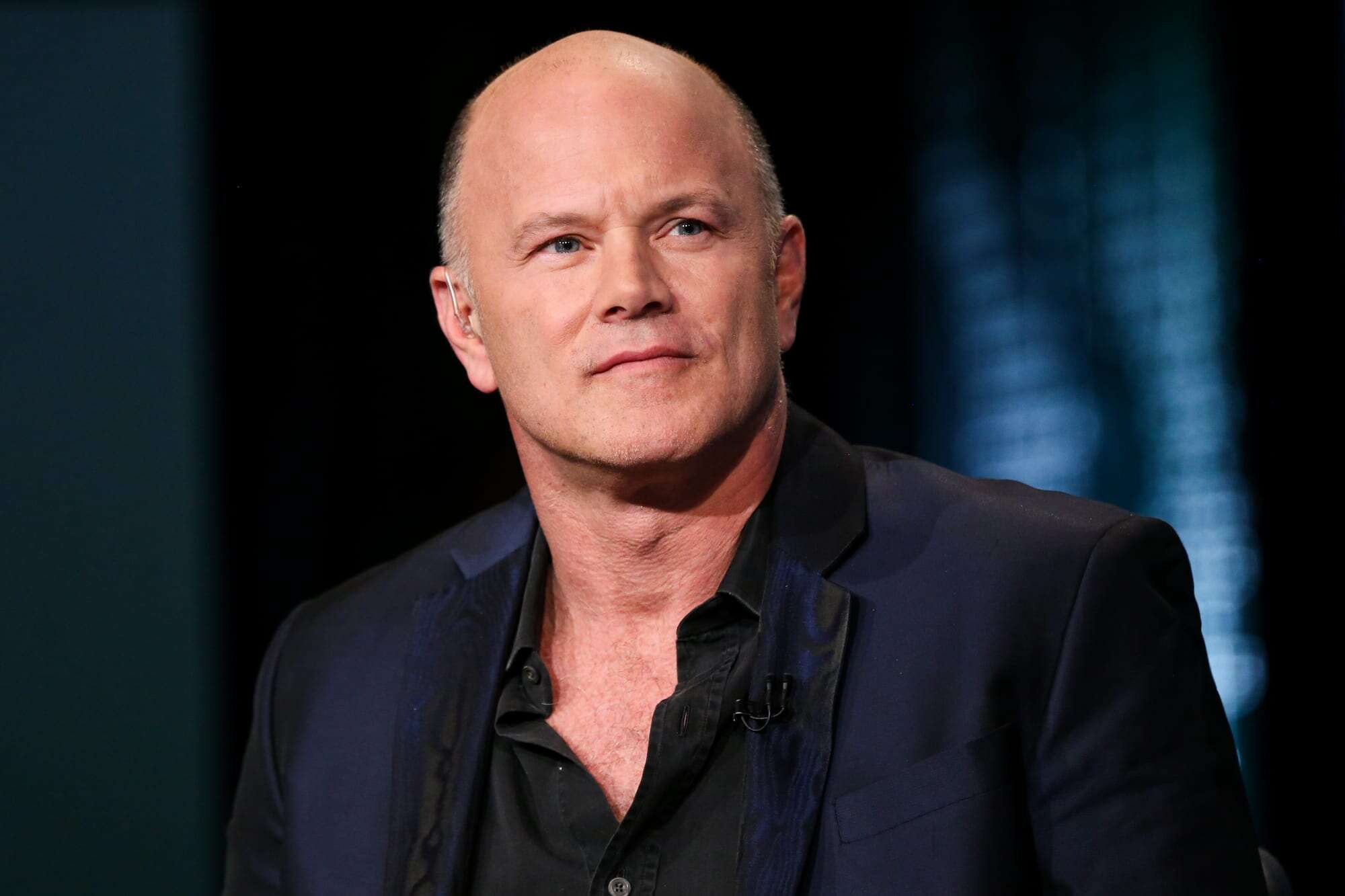 Michael Novogratz is a former hedge fund manager who began investing in cryptocurrency as early as 2013. He previously worked for Goldman Sachs and Fortress Investment Group before establishing his company, Galaxy Investment Partners, which focuses on investing and developing services related to cryptocurrency. He set up the company with his crypto assets. As of September 2020, his company's digital assets are valued at $621 million after recording a 300 percent increase in four months.
With the seasoned businessman owning a 77 percent stake in the company, Novogratz is currently worth over $478 million and details of his other investments in crypto are yet to be disclosed to the public. Even though he has lost a lot of money to bad investments before turning to a crypto investor, Michael still acknowledges the crypto market as a bubble and aims to make much wealth as possible before the bubble bursts.
Did You Know?
Novogratz invested $7 million in Bitcoin in 2013. As of 2017, 20 percent of his net worth was invested in Bitcoin and Ethereum. Between 2016 and 2017, the crypto guru increased his wealth with an astounding $250 million he realized from crypto investing.
17. Roger Ver
Net Worth: Over $500 Million
Age: 44
Organization: Bitcoin.com (Executive Chairman), Bitcoin Foundation (Co-founder)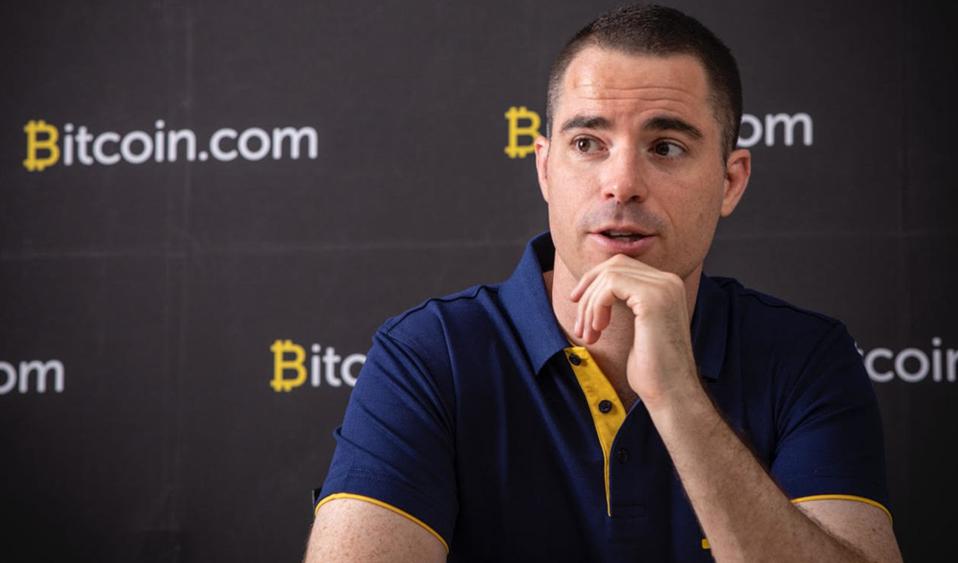 Famously known as "Bitcoin Jesus", Roger Ver has been promoting Bitcoin since he got involved with cryptocurrency in 2011. As one of the earliest investors of the coin, he has also promoted many Bitcoin-related start-up companies over the years such as Blockchain.info, Bitpay, Kraken, and Ripple. He has invested more than a million dollars in these companies. In addition to promoting Bitcoin through his social media handles, Ver has also been an avid supporter of Bitcoin cash. He is said to be worth over $500 million as of 2021.
Ver has served as the chief executive officer of Bitcoin.com and in August 2019, he became the executive chairman of the organization. Also, from 1999 through 2012, Roger Ver was the chief executive officer of MemoryDealers.com and under his leadership in 2011, the company became the first to accept Bitcoin as a payment system. He contributed towards the development of Bitcoin XT and is among the five founders of Bitcoin Foundation, a nonprofit organization that promotes the development of Bitcoin, as well as its uptake.
Did You Know?
In 2011, Roger Ver purchased $25,000 worth of Bitcoin which is currently valued at over $250 million. The investor has since accumulated up to 100,000 Bitcoins in his wallet.
16. Valery Vavilov
Net Worth: $700 Million
Age: N/A
Organization: BitFury Group (CEO and Co-founder)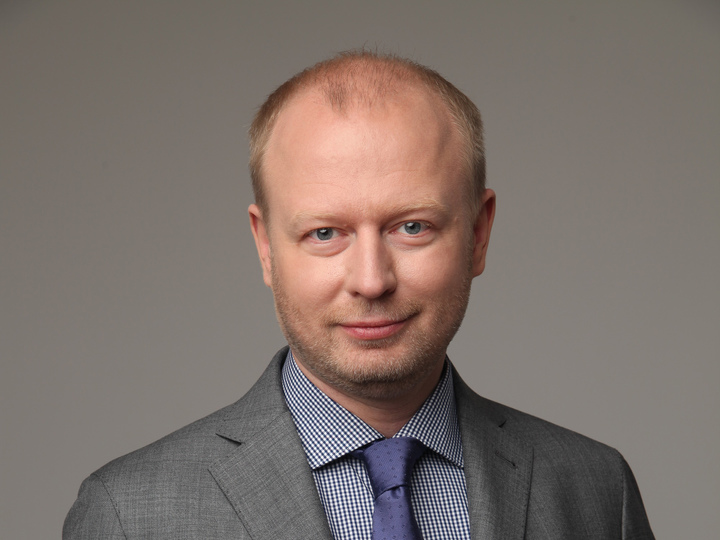 Valery Vavilov is the co-founder and chief executive officer of the bitcoin-mining company, BitFury Group, as well as BitFury Holding BV. He established BitFury in the year 2011 with Valery Nebesny and has now recruited over 400 people. Valery Vavilov has also served as a board member of Hut 8 Mining Corp from 2018 to 2019. He is presently a board member of BitFury Holding BV, and equally World Economic Forum's Global Fourth Industrial Revolution. The Latvian-trained computer scientist has so far accumulated an estimated total wealth of over $700 million.
Expanding BitFury Group's business operations in 2014, BitFury USA was launched. It specializes in the manufacturing of hardware related to blockchain and cryptocurrency, as well as a mobile bitcoin mining machine called Blockbox that retails for over a million dollars. Vavilov's company also produces custom semiconductor chips, and also, the software used by banks, law enforcement agencies, and other organizations to analyze fraudulent activities using Bitcoin. In recent years, the BitFury Group valuation is stated at over $1 billion. Also, the full-service blockchain firm raked in $500 million in revenue in 2018.
Did You Know?
Vavilov's BitFury has mined more than 700,000 Bitcoins.
15. Brendan Blumer
Net Worth: Over $700 Million
Age: 37
Organization: BlockOne (CEO)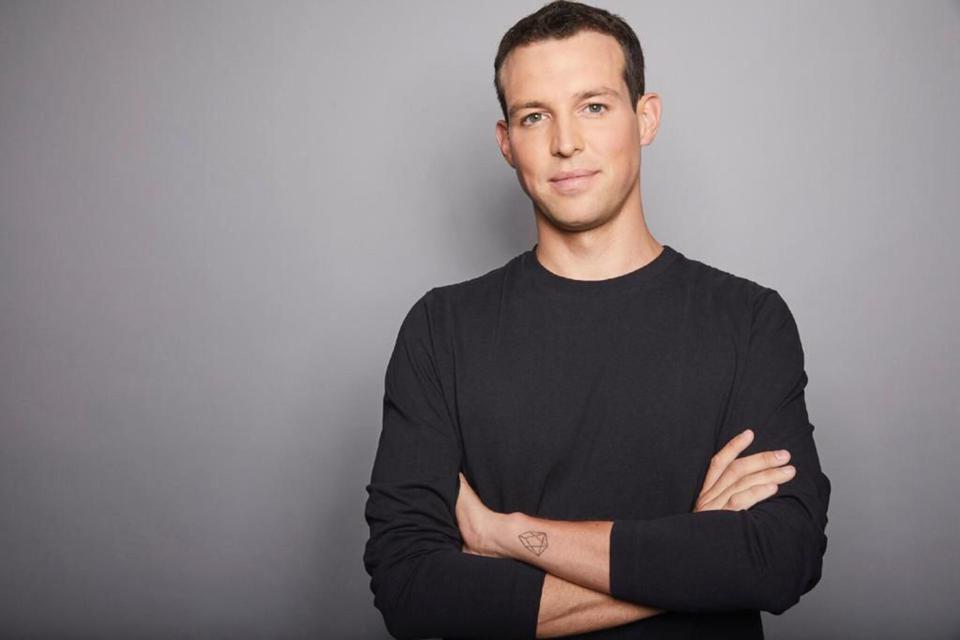 Sitting on a net worth of over $700 million, Brendan Blumer is one of the richest Bitcoin millionaires. He is the chief executive officer of the company, BlockOne, which manages the blockchain platform EOS.IO. As of February 2018, his tech company has realized $174 million in revenue and also made $4 billion from the sales of digital tokens. Its total assets in cash and investments were totaling $3 billion at the time. Over the years, BlockOne has enhanced its business with revenues generated from selling digital tokens.
With his open-source software company specializing in high-performance blockchain technologies and is regarded as one of the best-positioned companies in the blockchain industry, Blumer made the Forbes list of the Richest People in Cryptocurrency in 2018 and his net worth was estimated between $600 million and $700 million at the time. The entrepreneur moved on to launch a decentralized social media platform called Voice in June 2019.
Did You Know?
Brendan's company BlockOne is considered one of the largest holders of Bitcoin as it holds over 130,000 of the cryptocurrency.
14. Brock Pierce
Net Worth: $700 Million – $1 Billion
Age: 43
Organization: Tether (Co-founder), Bitcoin Foundation (Director)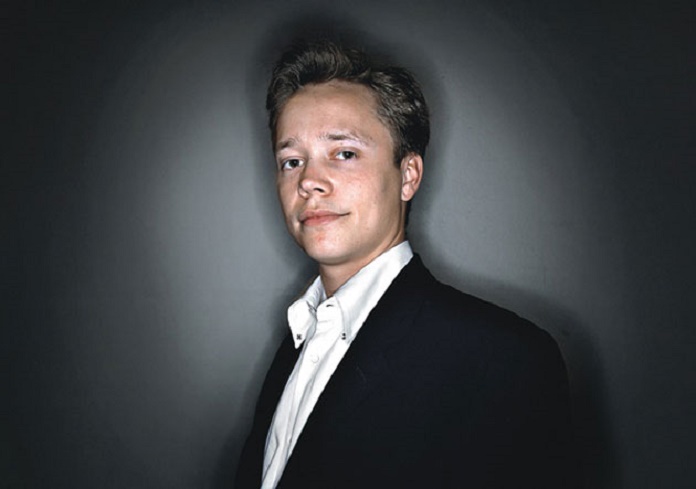 Brock Pierce is another millionaire Bitcoin investor on our list. He was listed as one of the richest people in cryptocurrency by Forbes in 2018. His total wealth is estimated between $700 million and $1 billion.
The former child actor first made waves in the gaming industry in the 2000s when he founded one of the biggest virtual asset trading companies, Internet Gaming Entertainment. Having been an avid gamer, the video game currency arbitrage ignited Pierce's interest in crypto during its inception days. Foreseeing the lucrative economic opportunity that lies in crypto, he invested in multiple crypto companies such as BitFury, Coinbase, Tether, Mastercoin, Blockchain Capital, and Ethereum.
Did You Know?
Over 95 percent of Pierce's net worth is invested in cryptocurrencies. In April 2019, he used over $3 million in Bitcoin as collateral to buy a $1.2 million home in Amsterdam.
13. Anthony Di Iorio
Net Worth: $1 Billion
Age: N/A
Organization: Decentral (CEO), Ethereum (Co-founder)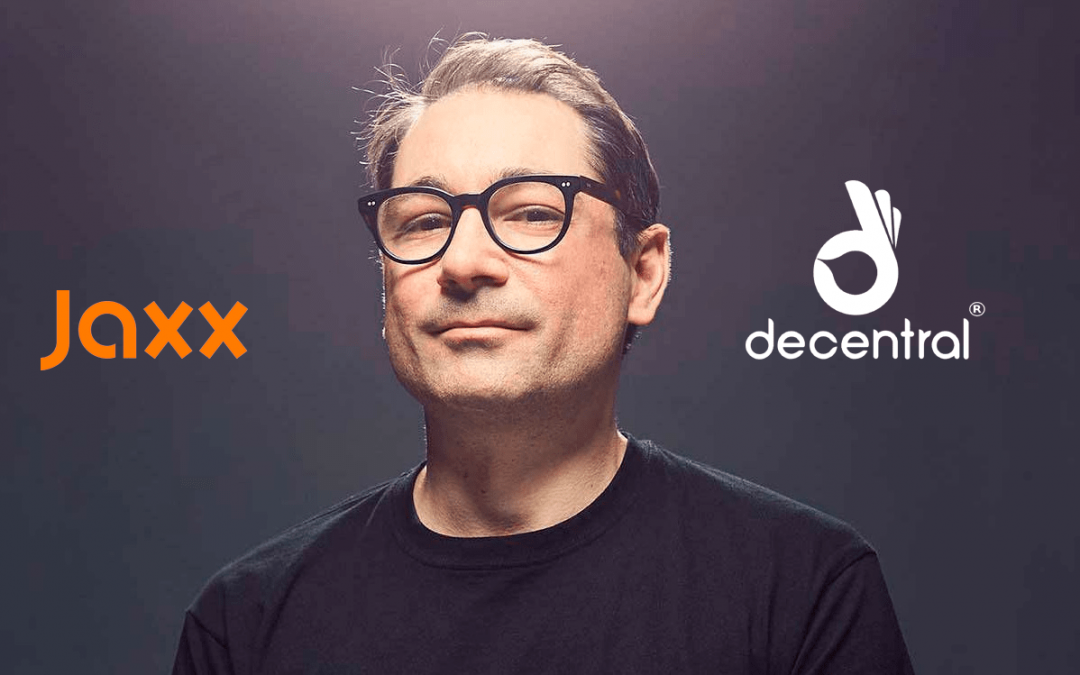 Now moving to the Bitcoin billionaires, Anthony Di Iorio's investment in crypto has resulted in him having a billion-dollar net worth. The Canadian entrepreneur is one of Bitcoin's early investors and he has made an enormous contribution to the crypto industry. In 2014, he co-founded Ethereum with eight other co-founders. Before becoming the chief executive officer and founder of the blockchain company, Decentral Inc., and crypto wallet, Jaxx, he was associated with the TMX Group, working as the first chief digital officer of the Toronto Stock Exchange.
The entrepreneur has been able to build his wealth to the point of becoming a billionaire by investing in new cryptocurrencies at their early stages and when they must have gained higher economic value, he pulls his fund, redeploying it as capital in new crypto projects. Other digitals assets he has invested in include ZCash, Qtum, and VeChain.
Did You Know?
Anthony sold his rental properties in 2012 to invest in Bitcoin and then funded the coding of Ethereum with his personal money two years later.
12. Matthew Roszak
Net Worth: $1 Billion
Age: 49 or 50
Organization: Bloq (Chairman and Co-founder)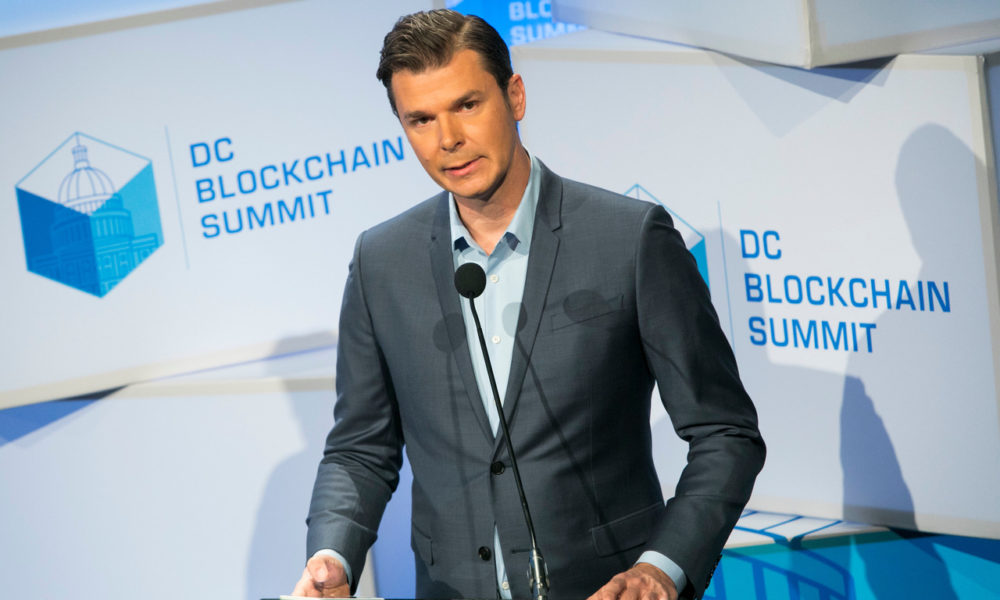 Matthew Roszak is the co-founder and chairman of a blockchain technology startup, Bloq. He has been promoting Bitcoin since becoming a crypto investor in 2012, and as such, he is famously known for giving Bill Clinton and Richard Branson their first Bitcoins. In recent times, he has been heavily involved in spreading the initiative to gift $50 worth of crypto assets to every member of Congress. His company has attracted clients such as Discover and Citigroup.
Following the surge in the price of Bitcoin recently, Roszak's crypto net worth which was estimated at $300 million in 2020 has skyrocketed to a whopping $1.2 billion, thanks to his Bitcoin holdings. He has so far invested in up to 20 cryptocurrency startups, including Bitcoin Cash, Coinbase, and Kraken. Roszak is also the owner of a crypto-focused company called Tally Capital.
Did You Know?
Roszak first invested in Bitcoin in 2012 after working in venture capital in the late '90s and early 2000s.
11. Tim Draper
Net Worth: $1.1 Billion
Age: 65
Organization: Draper Associates (CEO)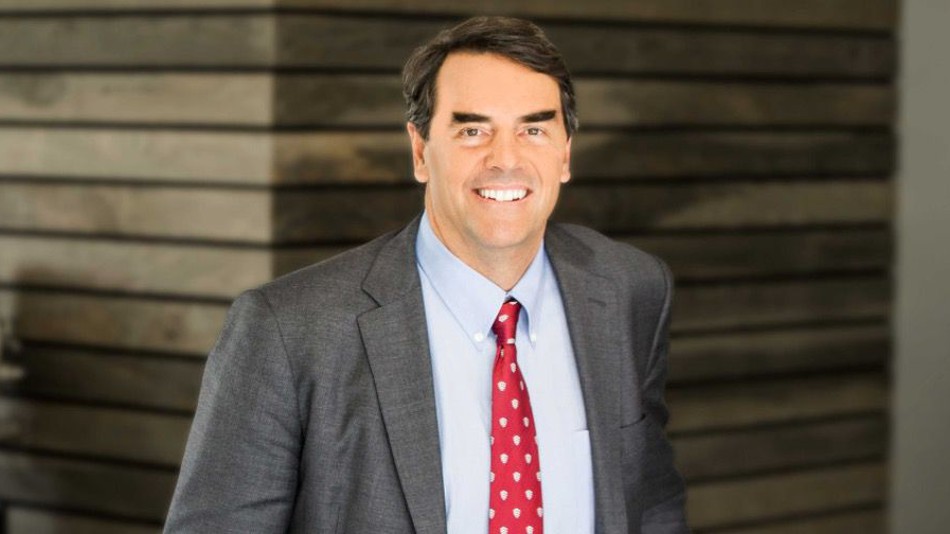 Tim Draper is a prominent supporter of Bitcoin with his crypto investments worth billions of dollars. Before focusing on crypto, the billionaire businessman made waves as a venture capitalist. He is known for investing in several tech companies such as Telsa, Baidu, Twitter, SpaceX, Hotmail, Twitch, Skype, and Cruise Automation. Following his prediction on the sudden increase in the price of Bitcoin in 2014, citing that it would hit $10,000 per coin three years later, the seasoned venture capitalist added 2,000 Bitcoins to his Bitcoin holdings, purchasing it for $400,000.
With the recent surge in the price of Bitcoin as it has surpassed $45,000 per coin in 2021, Tim Draper's net worth is estimated at $1.1 billion. Over the years, he has established multiple ventures, including Draper Venture Network, Draper Gorem Holm, Draper Fisher Jurvetson, and Draper Associates.
Did You Know?
During the auction of confiscated Bitcoins from the shuttered Silk Road black market by the United States Marshals Service in 2014, Draper kickstarted his crypto investment by purchasing 29,656 bitcoins for $632 per coin, totaling $18.7 million.
10. Jed McCaleb
Net Worth: $1.4 Billion
Age: 48
Organization: Stellar (CTO), Ripple Labs (Co-founder)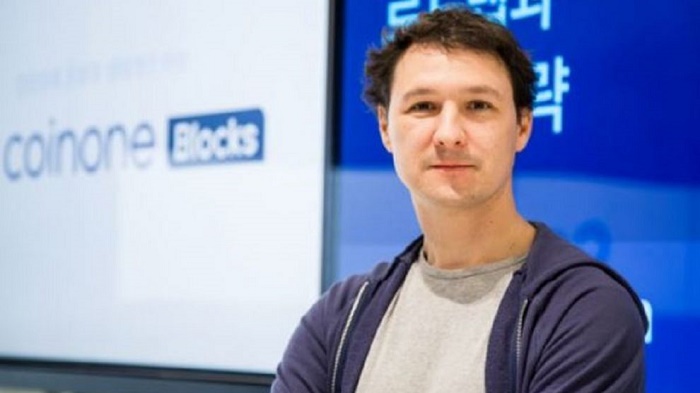 Eminent American programmer Jed McCaleb who has founded or co-founded several tech companies is one of the early adopters of Bitcoin. It is no wonder he is among the Bitcoin billionaires today. He developed the eDonkey application in the year 2000 and also the peer-to-peer eDonkey network. He later created the first major Bitcoin exchange, Mt. Gox which he later sold to Mark Karpelès in 2011. In the same year, he started creating the tech company, Ripple Lab Inc. and employed Chris Larsen as the chief executive officer. He served as the chief technical officer of the company he founded until 2013 when he stepped down from his role to focus on establishing a non-profit organization called Stellar Development Foundation. He subsequently developed a Stellar open-source protocol.
Did You Know?
The famous programmer's Bitcoin holdings are yet unknown but he has mostly made his wealth from selling the digital assets he got for serving as the co-founder of Ripple, a total of 9 billion XRP. He has sold about 5.6 billion XRP in the past years and still holds on to 3.4 XRP. In February 2021, Jed pocketed over $70 million from the sales of 133 million XRP tokens and has raked in over one billion dollars from his sales of XRP in recent years.
9. Barry Silbert
Net Worth: $1.5 Billion
Age: N/A
Organization: Digital Currency Group (CEO and Founder)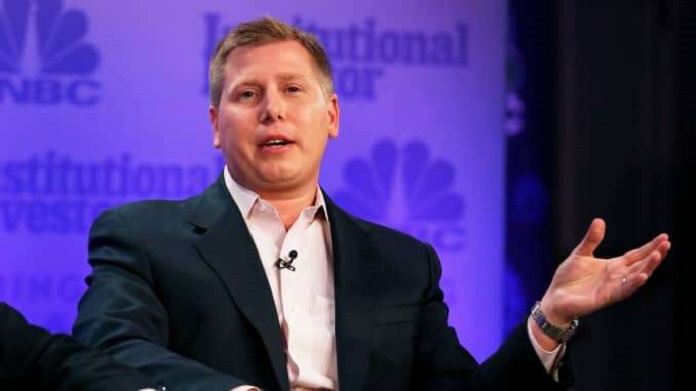 Nicknamed "The King of Crypto" for his worthwhile contributions to the crypto industry, Barry Silbert is one of the famously known Bitcoin billionaires. He has an estimated net worth of $1.5 billion and serves as the chief executive officer and founder of Digital Currency Group (DCG). Silbert has built multiple crypto-based companies by investing in more than 100 of them. He purchased the online news platform CoinDesk through DCG in 2016 and also serves as the owner of the capital firm, Grayscale Investments, as well as a global trading platform, Genesis Trading, and OTC crypto trader.
The King of Crypto sold his startup stock trading platform, Second-Market, to Nasdaq in order to establish Digital Currency Group which he has expanded into a conglomerate of five companies. His firm, Grayscale Investments manages Bitcoin, Ether, and other crypto-assets valued at over $20 million. This is due to the company's ability to offer institutional investors the opportunity to trade cryptocurrencies with its publicly traded funds. Some of the notable companies Silbert has invested in include Xapo, Blockstream, Lightning Network, Ripple, Coinbase, and Ledger.
Did You Know?
Silbert started investing in Bitcoin in 2013 and his Bitcoin Investment Trust (Bit) holds about 450,000 Bitcoins. The billionaire businessman reportedly bought 48,000 Bitcoins during the US Federal Agency for Law Enforcement auction held in the year 2014.
8. Cameron & Tyler Winklevoss
Net Worth: $1.6 Billion
Age: 42
Organization: Gemini (CEO and Founder)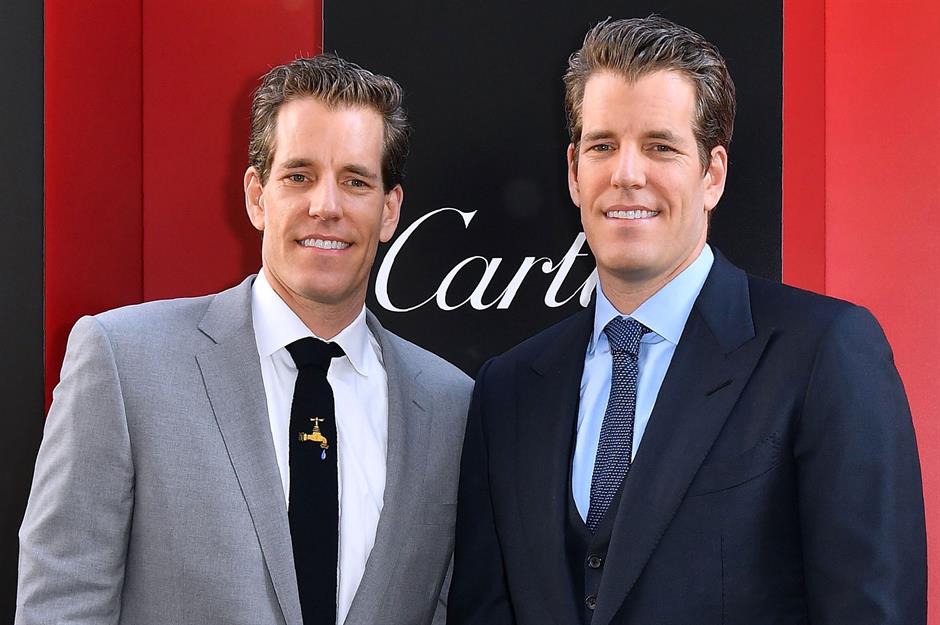 The Winklevoss twins are infamous for suing Mark Zuckerberg for stealing their social networking idea to create Facebook. They won the lawsuit and were settled with $65 million. The Harvard University graduates moved on to invest some of the money from their legal settlement in Bitcoin in 2013, stockpiling the coin at that early stage. They also have other investments in diverse cryptocurrencies and blockchain projects.
In the year 2015, the top Bitcoin billionaires founded Gemini, a cryptocurrency exchange, and also developed a financial index for Bitcoin known as Winkdex later that same year. Their crypto exchange now carries out digital asset trades of almost $300 million daily. The twins have also attempted to establish a Bitcoin exchange-traded fund but their efforts have appeared futile as they are yet to gain permission from the Security and Exchange Commission.
Did You Know?
The Winklevoss twins were reported to own up to one percent of all the Bitcoins in the global crypto market as of April 2013. They purchased 1.5 million Bitcoins in 2013 with 11 million from their legal settlement money.
7. Changpeng Zhao
Net Worth: $1.9 Billion
Age: 45
Organization: Binance (CEO and Founder)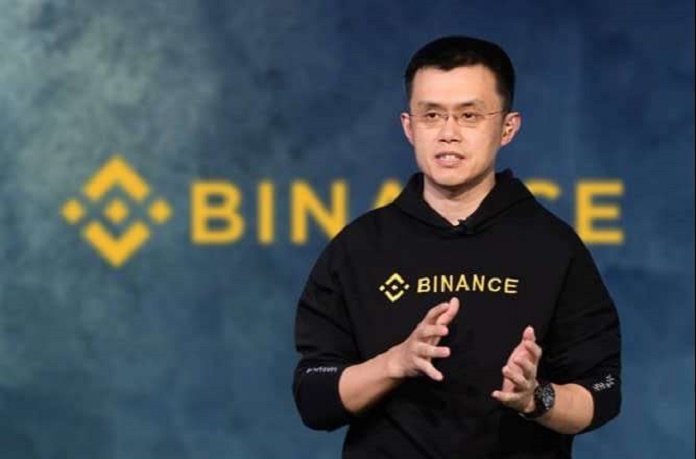 Before attaining worldwide recognition as the founder of Binance, the biggest cryptocurrency exchange in the world, Changpeng "CZ" Zhao worked as the chief technical officer of OKCoin. He was also one of the developers of Blockchain.info. Today, he sits on an estimated fortune of $1.9 billion which he solely accrued from crypto investing. His famous crypto exchange now has more than 6 million users despite being launched in July 2017 and raising $15 million during an initial coin offering.
With the launching of the Binance coin (BNB) in 2018, the Chinese-Canadian businessman has greatly increased his wealth. The coin gives holders a trading fee discount of 50 percent and holds a market cap value of over $1.2 billion. BNB which was valued at 10 cents per coin, is now worth more than $120 and Zhao holds in possession a huge mass of the coin. As of early 2019, Binance was boasting of a daily trading volume of $500 million and held a 25 percent market share.
This is not surprising as it processes more than one million transactions in a second. CZ has since expanded the crypto exchange by launching business lines, including venture capital funds and Bitcoin mining activity. Aside from BNB, he also owns Ethereum and other digital assets.
Did You Know?
CZ first invested in Bitcoin by selling his house in Shanghai for $1 million in 2013, investing the money in the cryptocurrency that was sold $600 per coin at the time.
6. Michael Saylor
Net Worth: $2 Billion
Age: 58
Organization: MicroStrategy (CEO and Chairman)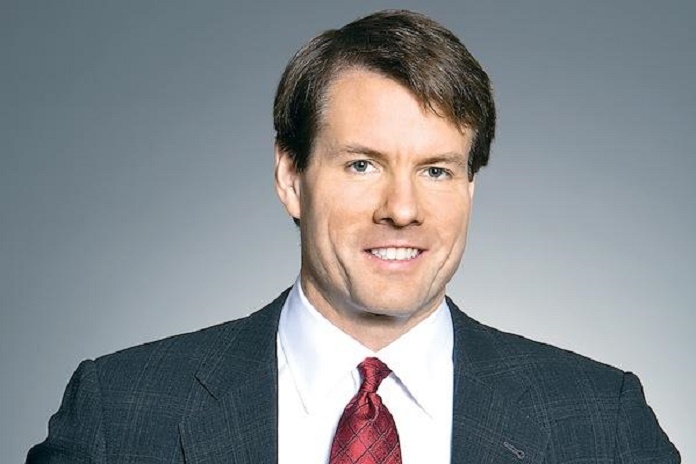 One of the richest people in crypto is Michael Saylor, the chief executive officer of the business analytics firm, MicroStrategy. The company offers business intelligence, cloud-based services, and mobile software. Despite investing late in crypto, Saylor has still made profits from his crypto investment. He led his company to invest over $1.1 billion in Bitcoin in 2020, accruing total holdings of 70,470 which they purchased at an average price of $15,964 per coin. Later in that same year, MicroStrategy publicized that its stock had quadrupled since making the Bitcoin purchase.
As such, the award-winning entrepreneur's MicroStrategy stock which is more than 39,000 units and worth over $4.8 million has equally had an exponential growth that has contributed to his current net worth of $2 billion. Having established a successful company that develops software for data mining, as well as business intelligence, Michael Saylor won the KPMG Washington High-Tech Entrepreneur of the Year in 1996 and Ernst & Young Software Entrepreneur of the Year in 1997.
Did You Know?
The businessman purchased 17,732 Bitcoins for $175 million which is presently valued at over $600 million.
5. Chris Larsen
Net Worth: $2.9 Billion
Age: 62
Organization: Ripple Labs (Co-founder and Executive Chairman)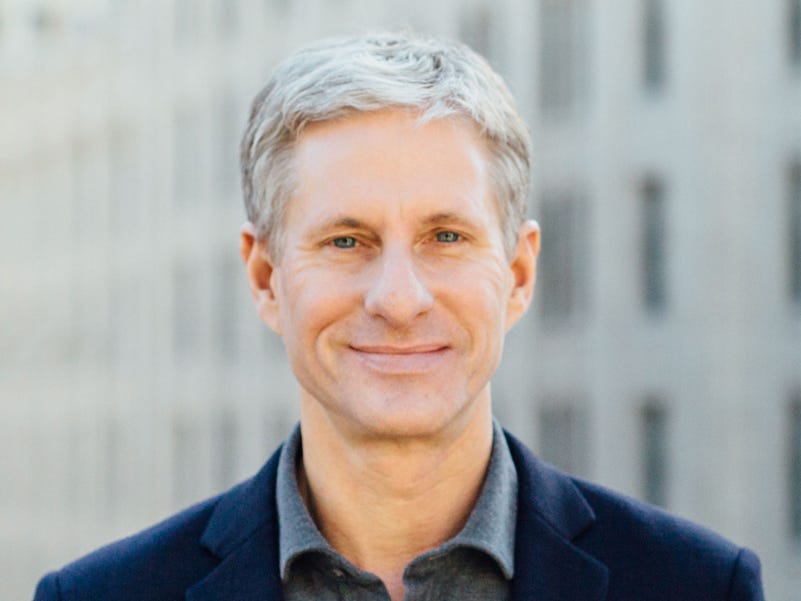 Angel investor Chris Larsen has amassed the majority of his wealth from crypto enterprises. He co-founded Ripple Labs Inc. with Jed McCaleb, the software that allows direct transactions between two individuals. The company later developed its cryptocurrency known as XRP with Larsen funding the business venture.
Before Ripple, the business executive had co-founded many Silicon Valley technology startups. Alongside Janina Pawlowski, he launched E-Loan, one of the first online mortgage lenders in the United States. While serving as the chief executive officer of the company, its valuation was estimated at $1 billion. E-Loan was later sold to Banco Popular and Chris Larsen moved on to establish a peer-to-peer lender called Prosper Marketplace and served as its chief executive officer from 2006 to 2012. He co-founded OpenCoin in 2012, which was later renamed Ripple Labs Inc., and two years later, the company's cryptocurrency, XRP emerged as the second-largest crypto behind Bitcoin by market capitalization.
Ripple Labs specializes in facilitating international payments for financial institutions using blockchain technology. It has over a hundred clients which include Santander, Mitsubishi Financial, and American Express. Since stepping down as the company's chief executive officer in December 2016, the Bitcoin billionaire has been serving as the executive chairman. With Ripple Lab giving billions of XRP tokens to Larsen as a co-founder, it's not surprising that his digital assets are worth billions of dollars.
Did You Know?
Larsen was handed a 17 percent stake in Ripple which amounts to 5.19 billion XRP tokens.
4. Micree Ketuan Zhan
Net Worth: $3.2 Billion
Age: 44
Organization: Bitmain (Co-founder)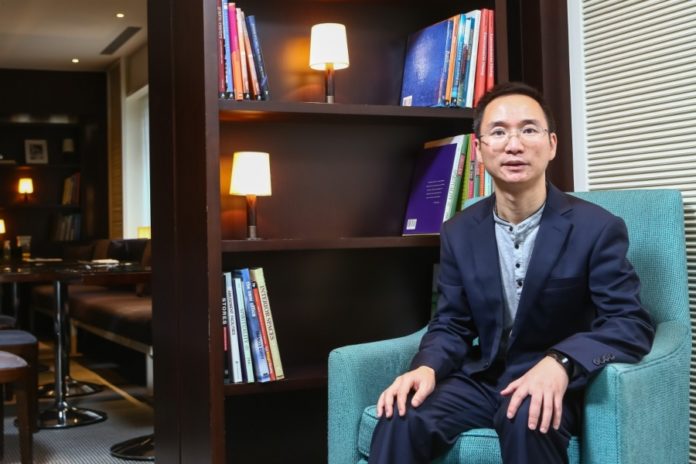 With a net worth of $3.2 billion, Micree Ketuan Zhan is one of the richest Bitcoin billionaires. He is the co-founder of China's biggest Bitcoin mining company, Bitmain. The electrical engineer created ASIC chips that power the Bitmain hardware, and as such, his company specializes in selling ASIC-chip miners.
From the sales of crypto mining equipment, Bitmain generated $2.5 billion in revenue in 2017 and the company also brought in $1.9 billion in revenue only in the first quarter of the following year. Having grown the company into the largest computer chip company for cryptocurrency mining in the world, the electronics engineer was named the world's richest cryptocurrency billionaire in 2018 based on Hurun Report, as he had an estimated net worth of $4.3 billion at the time.
Did You Know?
Zhan owns the largest stake (36.58 percent) in Bitmain while the other co-founder Jihan Wu owns a 20.5 percent stake.
3. Sam Bankman-Fried
Net Worth: $4.5 Billion
Age: N/A
Organization: Alameda Research and FTX (CEO and Founder)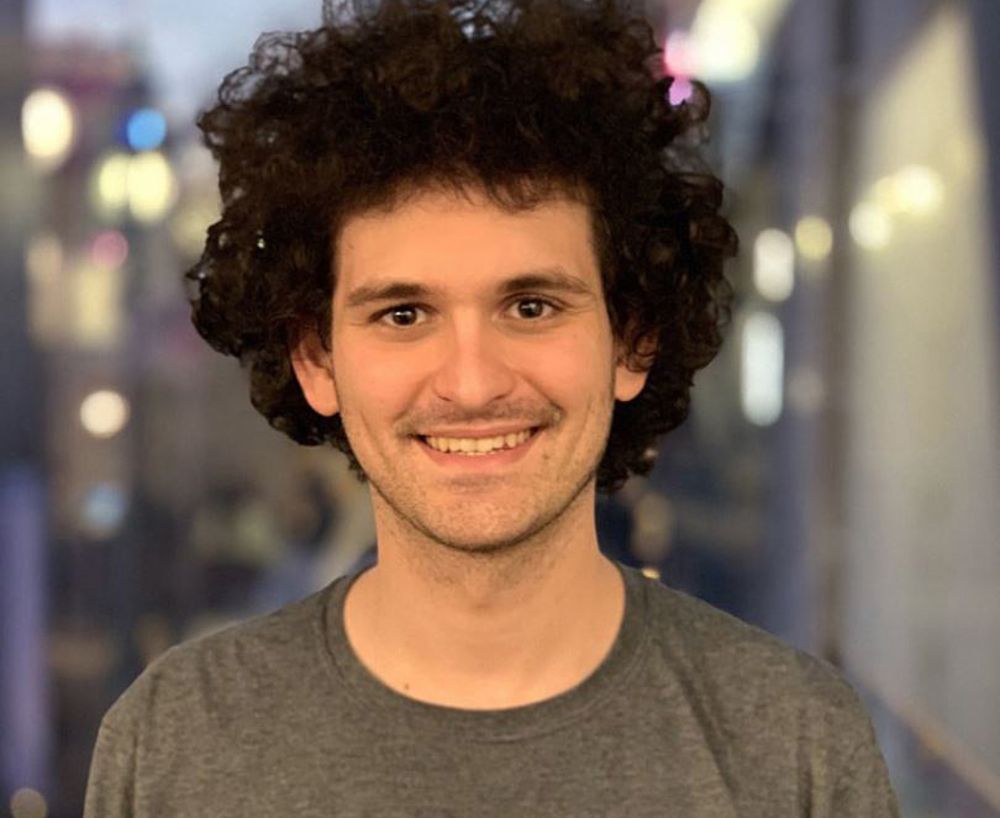 The youngest Bitcoin billionaire on our list is Sam Bankman-Fried who founded the quantitative crypto trading company, Alameda Research. He also contributed towards the development of the Serum (SRM) coin which his company mostly manages. It has a holding of $2.5 billion worth of crypto assets. The young entrepreneur further established a crypto derivatives exchange called FTX in 2019 and owns 50 percent of the company that has a valuation of $1.2 billion. In 2020, FTX generated $50 million in revenue, making a profit of $30 million. The crypto billionaire previously worked as a Wall Street quant trader before venturing into cryptocurrency trading in 2018.
Since investing in cryptocurrencies, the savvy businessman has made a huge fortune. His crypto empire, Alameda Research, is currently ranked as the 10th most profitable trader of all time on the BITMEX leaderboard as it turns over $2 billion daily.
Did You Know?
Sam reportedly has liquid assets worth $10 billion and the bulk of his wealth is stockpiled in FTX's equity and tokens (FTT).
2. Joseph Lubin
Net Worth: $5 Billion
Age: 58
Organization: Ethereum (Co-founder), EthSuisse (Founder and COO), ConsenSys (Founder)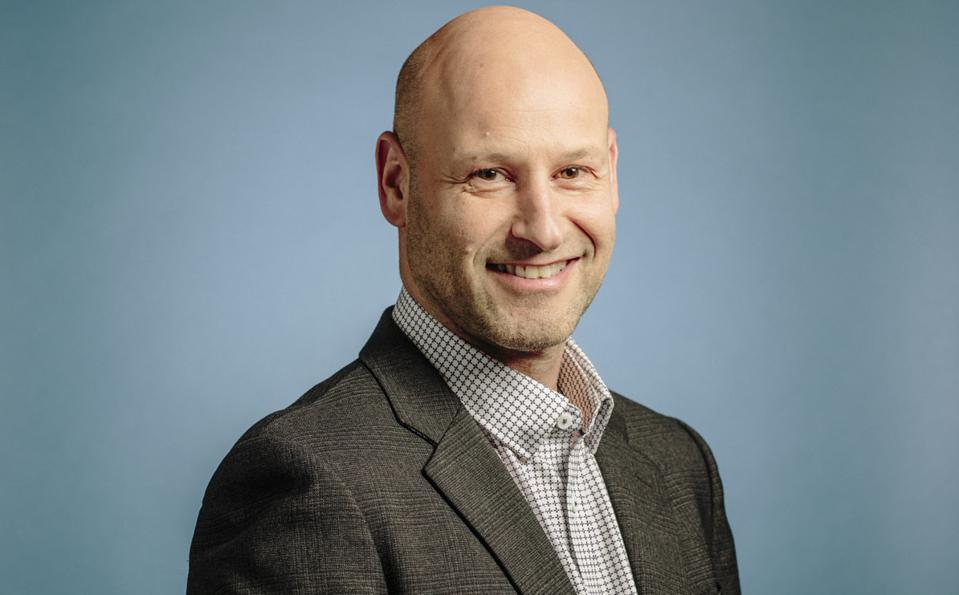 Co-founder of Ethereum, Joseph Lubin, worked as an executive at Goldman Sachs before taking to crypto investing. He has since established several tech companies and currently sits on an estimated net worth of $5 billion. After establishing Ethereum Switzerland GmbH (EthSuisse), Lubin served as the chief operating officer of the company in 2014. EthSuisse specializes in extending the capabilities of the type of blockchain database first brought about by Bitcoin such that it increases its storage capacity, allowing the blockchain to store programs in addition to storing data. It also aids the blockchain in facilitating and enforcing the negotiation, as well as the performance of smart contracts.
In 2015, the Princeton University graduate founded a decentralized blockchain production studio known as ConsenSys. The company is well known for its development of software primarily for the Ethereum blockchain system. More so, ConsenSys offers decentralized software services to many organizations and equally carries out government and enterprise consulting.
Besides founding Ethereum Switzerland GmbH (EthSuisse) and ConsenSys, the Canadian-American entrepreneur also contributed towards the establishment of the Ethereum Foundation.
Did You Know?
In 2018, Lubin's crypto assets were estimated by Forbes to worth between $1 billion and $5 billion.
1. Brian Armstrong
Net Worth: $6.5 Billion
Age: 40
Organization: Coinbase (CEO)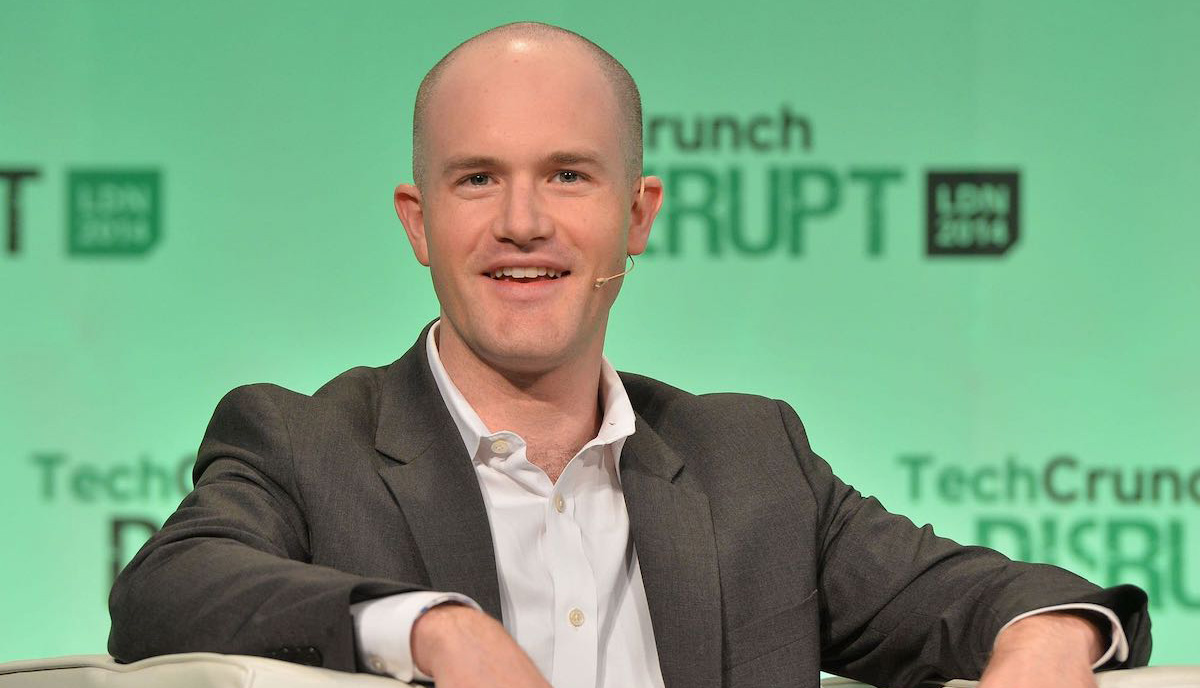 Having accumulated a total wealth of $6.5 billion recently due to the wild rise in the price of Bitcoin, Brian Armstrong emerged as the richest Bitcoin billionaire in the world. He serves as the chief executive officer of the biggest cryptocurrency exchange in the United States, Coinbase.
Before co-founding the crypto exchange with Fred Ehrsam in San Francisco in 2012, Armstrong worked at Airbnb as a software engineer for one year and was also associated with Deloitte. In the same year he developed the digital currency exchange platform with Fred, the two created unique services for Bitcoin transactions using bank transfers.
Following the company's acquisition of Blockr and Kippt in 2014, it developed a vault system that secures Bitcoin storage. Today, the company has expanded, creating a brokerage side where retail customers purchase cryptocurrency through a bank account and an exchange for bigger crypto traders. With Coinbase processing trades valued at $3 billion every day, it becomes one of the most popular sites to buy and sell crypto in the world. It is presently available in several countries across the globe.
The 40 year old billionaire owns a 20 percent stake in Coinbase. He contributed $300 million in October 2018 when Tiger Global led the company's financing round which raised its valuation to $8 billion.
Did You Know?
Brian Armstrong is believed to own enough Bitcoin as he established Coinbase when the cryptocurrency was sold for $10 per coin (though his Bitcoin holding is yet unknown). The businessman is also believed to have more Ethereum in his wallet than Bitcoin.
Recap of The 20 Famous Bitcoin Billionaires and Millionaires and Their Net Worths
1. Brian Armstrong – $6.5 Billion
2. Joseph Lubin – $5 Billion
3. Sam Bankman-Fried – $4.5 Billion
4. Micree Ketuan Zhan – $3.2 Billion
5. Chris Larsen – $2.9 Billion
6. Michael Saylor – $2 Billion
7. Changpeng Zhao – $1.9 Billion
8. Cameron & Tyler Winklevoss – $1.6 Billion
9. Barry Silbert – $1.5 Billion
10. Jed McCaleb – $1.4 Billion
11. Tim Draper – $1.1 Billion
12. Matthew Roszak – $1 Billion
13. Anthony Di Iorio – $1 Billion
14. Brock Pierce – $700 Million – $1 Billion
15. Brendan Blumer – Over $700 Million
16. Valery Vavilov – $700 Million
17. Roger Ver – Over $500 Million
18. Michael Novogratz – Over $478 Million
19. Vitalik Buterin – $360 Million
20. Olaf Carlson Wee – $300 Million