Styles P is a known name in the American hip hop community. The talented rapper came into limelight as a member of the hip hop group, The Lox which had in its ranks, Jadakiss and Sheek Louch, who are childhood buddies of Styles P. Over the years, the American rapper also became popular for his collaborations with some of the world's finest rappers and singers. Notable among which include Akon, Berner, Currensy, Dave East, Scram Jones, Talib Kweli, and DJ Green Lantern. These collaborations are in addition to his multiple mixtapes and albums.
Dubbed Styles Paniro, by his alluring fans, the rapper is also a member of Ruff Ryders' hip hop record label and founder of D-Block Records. This article is a good read for those who want to know more about the life and career of the popular hip hop crooner.
Early Beginnings of The American Rap Icon
The talented rapper was born on 28th November 1974 in Queens's borough, New York City. He is of both South African and Jamaican origins as he was born to a Jamaican father and a South African mother. He was given the birth name David Styles and was raised alongside his younger brother, Gary, in the Corona neighborhood in Queens.
Following his parents' divorce, Styles P and Gary left Queens for Yonkers in Westchester County, New York. It was while at Yonkers that the star rapper met Jadakiss and Sheek Louch with whom he formed the popular The Lox group. Not much is known about his educational background or the schools he attended while growing up.
How He Began His Music Career – The Lox
Styles P developed a strong passion for rap and songwriting while growing up. His childhood friends – Jadakiss and Sheek Louch – also shared the same interest in rapping as him. The trio collaborated and formed a hip hop group which they called The Bomb Squad. They started out by performing at local shows and doing street freestyles. The hip hop group underwent a couple of name changes and finally settled for The Lox.
The formation of The Lox hip hop group in 1994 signaled the beginning of Styles P professional rap career. The Lox met fast-rising R&B sensation Mary J. Blige who was already a fan of theirs. She was said to be very impressed with their tough street lyrics that she decided to help them make a career out of it. Blige handed their demo to the chief executive of Bad Boy Records, Sean "Diddy" Combs. Diddy, obviously taken by their rap prowess and songwriting skills, recruited them as songwriters for his record label.
The Lox collaborated with a lot of known artists in the music industry upon signing for Bad Boy Records. Notable among the songs they wrote and performed for top artists include 'Honey' by Mariah Carey, 'It's All About the Benjamins' by P. Diddy, and 'Last Day' by the Notorious B.I.G. These songs earned them much of the respect and notoriety they enjoyed in the hip hop community at the time.
Following the death of Notorious B.I.G, The Lox released a tribute titled, 'We'll Always Love Big Poppa' in 1997. The song was an instant hit earning them both local and international acclaim. Diddy selected the track as one of his 'No Way Out' album B-side tracks. The widely acclaimed hip hop group released their debut solo album, 'Money, Power & Respect' in 1998. The album which was a critical success shattered many charts and was certified platinum by RIAA.
The trio decided to part ways with Bad Boy Records despite the many successes they recorded with the label. According to them, the record label's production style did not go down well with their own grimier rap aesthetic. After series of confrontations with the label's chief executive, who refused to let them leave, they were eventually released from their contracts.
The Advent of Styles P's Solo Career
Shortly after leaving Bad Boy Records, the trio signed for Ruff Ryder Records.
The Lox released their second album, 'We Are The Streets' in 2000 under the latter label. Styles P opted to go solo after the group released their second album. His first solo album titled, 'A Gangster and a Gentleman' was released in 2002. The talented rapper went on to release a follow-up single, 'Good Times' which was an instant hit receiving widespread airplay across America. The single made the US Billboard Hot 100 and Billboard Hot R&B/Hip-Hop Songs charts.
Styles Paniro released his second studio album in 2004 titled 'Time is Money' under Ruff Ryder Records. The unrelenting Queens native dropped another album – his third – titled Super Gangster (Extraordinary Gentleman), the following year and in the coming years, he recorded several mixtapes and singles which gained traction in the music industry. The rapper went on to release two retail albums in 2010. The first was in collaboration with DJ Green Lantern titled 'The Green Ghost Project' followed by 'The Ghost Dub-Dime' mixtape.
The rapper's career got a major boost following the success of his 3rd album and he began an annual release of different retail albums. 'Master of Ceremonies' was released in 2011; 'The World's Most Hardest MC Project' was released in 2012 while 'Float' was released in 2013. Styles P released his seventh and his latest solo album titled, 'Phantom and the Ghost' in 2014.
To the delight of his fans, Styles P and his rap buddies, Jadakiss and Sheek Louch, renewed their rapping partnership in 2016 after 16 years with an album titled, 'Filthy America… It's Beautiful'. The album was both a critical and commercial success. In 2018, the talented rapper teamed up with Dave East to release an album which was titled, 'Beloved'.
See Also: Tyga Bio, Girlfriend, Music Career, Songs And Awards
Styles P is A Married Man – And Has Been For Decades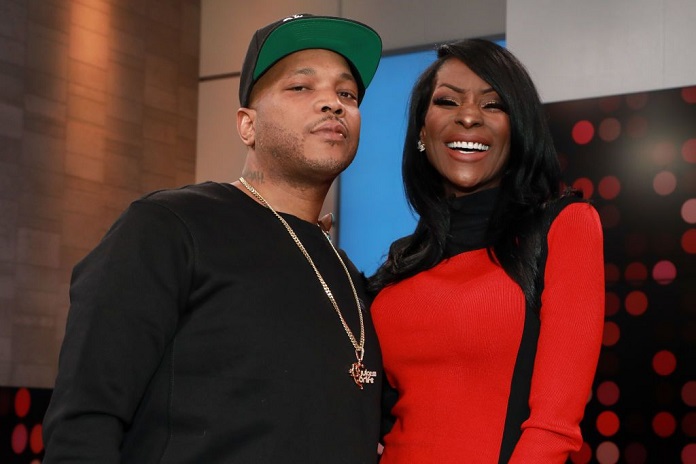 Styles P is happily married to his lovely wife Adjua. The lovebirds tied the nuptial knot on July 31, 1995, at an exquisite ceremony. The couple shares two lovely children – Tai, born in 1995, and Noah, born in 1998. Tai is not Styles P biological daughter as Adjua had her from a previous relationship. Sadly, Tai committed suicide sometime in 2015 as a result of depression –  a condition her parents were not aware of – after she moved out of her parents to live on her own. Ever since the tragic occurrence, Styles has become an advocate for family values emphasizing more on valuing family relationships above material things.
How Does The Rapper Make His Money?
Style P has an estimated net worth of $4 million which stems from a variety of sources. The proceeds gotten from his musical career make up a significant part of his wealth. However, asides music, the rapper also owns some businesses in New York. Styles and his buddy Jadakiss founded Juices for Life Juice bar in 2011. The bar has two locations, one in the Bronx and the other in Yonkers. Styles P also earns royalties from his published book titled, 'Invincible'.