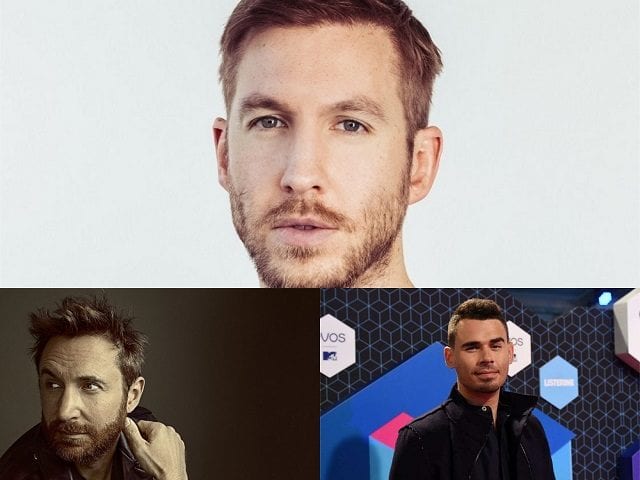 When it comes to Disc Jockeys, who are shorthandedly referred to as DJs, one often thinks of someone in front of a disc jockey, shuffling music for a crowd, dictating the tempo of a party. While this is still very much through, the expansion of the DJ career beyond simply shuffling music for a group of people to dance has made them one of the highest-earning professions in the world, so much that a conversation about the richest DJs in the world has become a valid one.
From producing to songwriting and singing, modern DJs have become a powerhouse of music and there are several names to have risen to the challenge and made themselves multi-millionaires in the process, all while they still perform the traditional role of providing shuffled music to a party crowd.
Our curiosity has driven us to compile a list of the top ten richest DJs in the world, whose excellence is represented in the amount of income they have accumulated in recent years. Check em out.
10 Richest DJs in the World and Their Net Worth
1. Calvin Harris – $190 million
DJs are usually backdrops in a concert or party whose names are not as popular as that of the artists they are playing via their laptops but that dynamic has changed in recent years, most prominently with Calvin Harris, who has practically been the top DJ in the world since he stormed onto the scene in 2012.
As a DJ, Calvin Harris began his career in 2002 and has worked his way to become the biggest DJ in the world, with several albums of his own, featuring collaborations with various music stars like Rihanna, Big Sean, Ellie Goulding, and several others.
Considered one of the biggest acts in music as a whole, Calvin Harris has headlined multiple music festivals and has been on several tours. Alongside owning a record label of his own, there is no surprise that this Scotland-born DJ is worth an estimated $190 million.
2. DJ Tiesto – $150 million
He began his DJ career when he was a teenager, when he DJed at his high school parties but what could have simply ended as a high school hobby has grown into a mega career for Dutch DJ, Tiesto.
He transitioned into record production and has created several sounds of his own. His career as a DJ, which professionally, began in 1994, has seen him earn the tag as the best DJ in two decades, and he is credited as the godfather of Electronic Dance Music (EDM).
DJ Tiesto, just like the number one on our list, Calvin Harris, has played at different festivals, produced several albums and also has a record label of his own. It is no wonder that he comes at a close second with a net worth of $150 million.
3. Swedish House Mafia – $100 million
When you think of DJs, it is considered by many to be a solo act, but not according to Axwell, Steve Angello, and Sebastian Ingross, who came together to become a group act, known as the Swedish House Mafia.
During their time together, they became one of the most popular DJs in the world, with several of their songs and productions, topping multiple major charts in the world.
They were together between 2008 and 2013, before they went their separate ways, during which they released popular albums like Until One and Until Now. The popularity of their act, which prominently featured progressive house music made them one of the highest-earning DJs in the world, enough for them to make it to the top five of the richest DJs in the world with a net worth of $100 million.
Although they split in 2013 to pursue their various individual acts, they reunited in 2018.
4. Avicii – $85 million
Avicii, whose real name is Tim Bergling, was a DJ who left his mark on the world through the release of albums like Stories and his debut album, True.
Avicii's career included the release of chart-topping songs like Wake Me Up. Based out of Europe, Avicii reached mainstream popularity after he released the track Levels in 2011.
Before his unfortunate passing via suicide, Avicii went on various tours, performed at multiple festivals, all of which helped him to a net worth of $85 million at the time of his passing. He was on tour in Oman when he committed suicide via exsanguination.
5. David Guetta – $75 million
Every name in our top five richest DJs list are popular figures who have amassed their wealth through global reception of their work but very despite coming in at number five, only a couple of names in this list have more mainstream popularity than David Guetta.
David Guetta, who is a French DJ, is practically the face of modern DJ to music fans around the world and he has been able to achieve this through the release of productions like When Love Takes Over, Titanium, Without You and several others.
David is widely considered to the grandfather of electronic dance music and his reputation has been backed with the sale of over nine million albums and thirty million singles, which has made him a man with a net worth of $75 million.
His net worth is also bolstered by multiple tours, festival appearances, and concerts. Some of his notable concerts and DJ tours including the 2016 Utopia Festival in Madrid and performing at the UEFA Euro 2016 opening ceremony.
6. Steve Aoki – $75 million
At the start of the bottom half of our list of richest DJs in the world is Steve Hiroyuki, who is more popularly known as Steve Aoki.
Like other names on this list, Steve has also released several charting studio albums, along with playing at various major venues across the world.
Some of his work has been nominated for a Grammy Award, including Wonderland. He has built a net worth of $75 million from his career thus far, which he has dedicated to philanthropy via his foundation, the Steve Aoki Charitable Fund, which he tasked towards raising money for global humanitarian relief organizations.
7. Guy-Manuel de Homen-Christo and Thomas Bangalter – $70 million
If you have heard of Daft Punk, and if you are a lover of music, you probably have, then you are familiar with the work of Guy-Manuel de Homen-Christo and Thomas Bangalter, who are the members of the popular electronic music group.
Guy is a DJ who began his professional career in 1992 and has had a long career that has seen him work as a record producer, a songwriter, a film director, and a singer. As a solo artist, not much is known of his work but as a DJ and a member of Daft Punk, he has some reputable works to his name, such as the albums Waves and Waves II.
The story is similar for Thomas Bangalter who began his career as a teenager. Together, through their published works, concerts and club appearances, have been able to amass a personal net worth of $70 million.
8. Paul Oakenfold – $65 million
Paul is a trance DJ i.e he focuses on the genre of electronic music called trance music, which features hypnotic sounds. Paul has been in the industry since the 80s and has worked with a variety of major music acts, such as Madonna, The Cure, The Rolling Stones, Britney Spears and several more.
His work has earned him a few major award recognitions, such as three Grammy Awards and two World Music Award nominations. Over the course of his career, he has been voted the number one DJ in the world, at least twice.
Combined with live productions and his published works, Paul Oakenfold has amassed a net worth of $65 million to place number eight on the richest DJs list, which is not bad for a man that studied to be a chef.
9. Afrojack – $60 million
An interest in music at an early age drove Nick van de Wall, more commonly known as Afrojack, to music, and he has made a success of it as an adult.
He began his professional career in 2003, but an abundance of talent on his part and a deep knowledge of electronic music has made him one of the best DJs in the world since he announced himself to the world.
See Also: Top 12 Highest Paid DJs In The World and Their Earnings
Throughout his career, he has regularly featured in the top ten best DJs in the world, and it is no surprise that such a reputation has also reflected in his net worth, which stands at $60 million, made from album sales, festival appearances and concerts.
10. Paul van Dyk – $60 million
Last but not least is Paul van Dyk, whose real name is Matthias Paul, a German DJ who has been named the best DJ in the world in at least two occasions, in 2005 and 2006, a rare feat in the world of DJs.

Paul van Dyk's accolades not only comes from his work with turntables but also in his published works, which he has sold several millions of from over five studio albums. The popularity of his work also extends to video games where several of his works have featured in games like Grand Slam Tennis, Need for Speed: Underground 2, FIFA Football 2004, Test Drive Unlimited 2 and several others.

With such a resume, it is no surprise that he has a net worth of $60 million, enough to round up our list of top ten richest DJs in the world.

Other noteworthy names include Armin Van Buuren, who has a net worth of $55 million, Deadmau5, who has a net worth of $53 million, Kaskade with $50 million, John Digweed, with $48 million and several others.

Fact Check: We strive for accuracy and fairness. If you see something that needs updating,