When it comes to Disc Jockeys, shorthandedly referred to as DJs, one often thinks of someone shuffling music for a crowd, dictating the tempo of a party. While this is still very much true, the evolution of the DJ career beyond music shuffling has made them one of the highest-earning professions in the world. So high that a conversation about the richest DJs in the world has become a valid one.
From producing to songwriting and singing, modern DJs have become a music powerhouse. There are several names to have risen through the ranks and made themselves multi-millionaires, all while still performing the traditional role we came to love them for.
Our curiosity has driven us to compile a list of the top 20 richest DJs in the world, whose excellence as artists has fetched them millions in income, accumulated over several years in the industry. Without further ado, here are the richest DJs in the world.
20 Richest DJs In The World And Their Net Worth
1. Calvin Harris – $240 million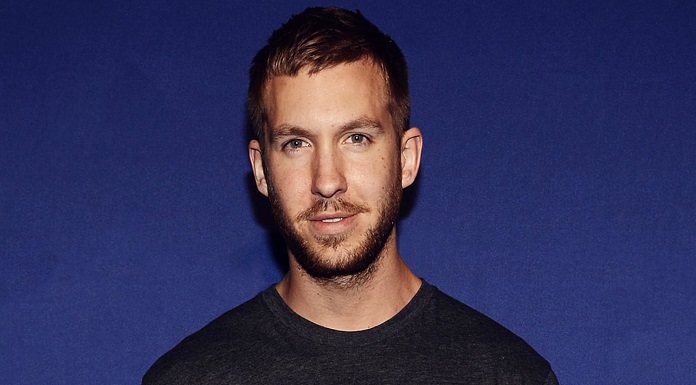 DJs are usually backdrops in a concert or party. Their names often are not as popular as that of the artists they are playing via their laptops. But that dynamic has changed in recent years, most prominently with Calvin Harris, who has practically been the top DJ in the world since he stormed onto the scene in 2012.
As a DJ, Calvin Harris began his career in 2002 and has worked his way to become the biggest DJ in the world, with several albums of his own, featuring collaborations with various music stars like Rihanna, Big Sean, Ellie Goulding, and several others.
Considered one of the biggest acts in music as a whole, Calvin Harris has headlined multiple music festivals and has been on several tours. Alongside owning a record label of his own, there is no surprise that this Scotland-born DJ is worth an estimated $240 million.
2. DJ Tiesto – $150 million
He began his DJ career when he was a teenager when he 'DJed' at his high school parties. But what could have simply ended as a high school hobby has grown into a mega career for Dutch DJ, Tiesto.
He transitioned into record production and has created several sounds of his own. His career as a DJ, which professionally, began in 1994, has seen him earn the tag as the best DJ in two decades, and credited as the godfather of Electronic Dance Music (EDM).
DJ Tiesto, just like number one on our list, Calvin Harris, has played at different festivals, produced several albums, and also has a record label of his own. It is no wonder that he comes at a close second with a net worth of $150 million.
3. Swedish House Mafia – $100 million
When you think of DJs, it is considered by many to be a solo act. But Axwell, Steve Angello, and Sebastian Ingross thought differently. They came together to become a group act, known as the Swedish House Mafia.
During their time together, they became one of the most popular DJs in the world, with several of their songs and productions, topping multiple major charts around the globe. They were together between 2008 and 2013 before they went their separate ways.
During their time together, they released popular albums like Until One and Until Now. The popularity of their act, which prominently featured progressive house music, made them one of the highest-earning DJs in the world, enough for them to make it to the top five of the richest DJs in the world with a net worth of $100 million. Although they split in 2013 to pursue their various individual acts, they reunited in 2018.
4. David Guetta – $75 million
Every name in our top five richest DJs in the world list are famous figures who have amassed their wealth through the global reception of their work. Yet, despite coming in at number five, only a couple of names in this list have more mainstream popularity than David Guetta. The DJ, who is French, is practically the face of modern DJ to music fans around the world. He has been able to achieve this through the release of productions like When Love Takes Over, Titanium, Without You, and several others.
He has a reputation as the grandfather of electronic dance music, and it is backed with the sale of over nine million albums and thirty million singles, which has made him a man with a net worth of $75 million. Multiple tours, festival appearances, and concerts are some of the sources of his net worth. Some of his notable concerts and DJ tours including the 2016 Utopia Festival in Madrid and performing at the UEFA Euro 2016 opening ceremony.
6. Steve Aoki – $75 million
A quarter place through our list of richest DJs in the world is Steve Hiroyuki, more popularly known as Steve Aoki. Like other names on this list, Steve has also released several charting studio albums, along with playing at various major venues across the world.
Some of his work has earned Grammy Award nominations, including Wonderland. He has built a net worth of $75 million from his career thus far, which he has dedicated to philanthropy via his foundation, the Steve Aoki Charitable Fund. The fund is focused on global humanitarian relief organizations.
7. Guy-Manuel de Homen-Christo and Thomas Bangalter (Daft Punk) – $70 million
If you have heard of Daft Punk, and if you are a lover of music, you probably have, then you are familiar with the work of Guy-Manuel de Homen-Christo and Thomas Bangalter – members of the popular electronic music group.
Guy is a DJ who began his professional career in 1992. He has had a long career that has seen him work as a record producer, a songwriter, a film director, and a singer. As a solo artist, not much is known of his work. But as a DJ and a member of Daft Punk, he has some notable works to his name, such as the albums Waves and Waves II.
The story is similar for Thomas Bangalter, who began his career as a teenager. Together, through their published works, concerts and club appearances, have been able to amass a personal net worth of $70 million.
8. Paul Oakenfold – $65 million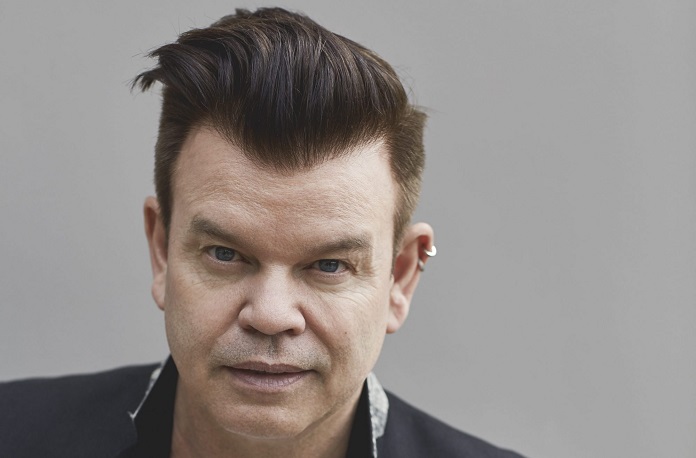 Oakenfold is a trance DJ, i.e., he focuses on the genre of electronic music called trance music, which features hypnotic sounds. Paul has been in the industry since the 80s and has worked with a variety of major music acts, such as Madonna, The Cure, The Rolling Stones, Britney Spears, and several more.
His work has earned him a few major award recognitions, such as three Grammy Awards and two World Music Award nominations. Throughout his career, he has been voted the number one DJ in the world, at least twice.
Combined with live productions and his published works, Paul Oakenfold has amassed a net worth of $65 million to place number eight on the richest DJs list, which is not bad for a man that studied to be a chef.
9. Afrojack – $60 million
An interest in music at an early age drove Nick van de Wall, aka Afrojack, to music. That decision has not been regrettable as he has made a success of it as an adult.
He began his professional career in 2003, and with an abundance of talent and in-depth knowledge of electronic music, he has become one of the best DJs in the world.
See Also: Top 12 Highest Paid DJs In The World and Their Earnings
Throughout his career, he has regularly featured in the top ten best DJs in the world, and it is no surprise that such a reputation has also reflected in his net worth, which stands at $60 million. His wealth comes from album sales, festival appearances, and concerts.
10. Paul van Dyk – $60 million
Paul van Dyk's accolades not only comes from his work with turntables but also in his published works, which he has sold several millions of from over five studio albums. The popularity of his work also extends to video games where several of his works have featured in titles like Grand Slam Tennis, Need for Speed: Underground 2, FIFA Football 2004, and Test Drive Unlimited 2.
With such a resume, it is no surprise that he has a net worth of $60 million, enough to place 10th among the richest DJs in the world.
11. Marshmello – $56 million
Marshmello might be in the bottom half of the world's richest DJs, but it is hard to argue that he is in the top five of the most popular global DJs. Thanks to his marshmallow shaped helmet, he has developed a globally recognizable brand that puts him among the most popular disc jockeys in the world.
Beyond his unique looks, his music is well-received, with more than ten million sold records across the globe since he began his career in 2015. Marshmello has been part of the wealthy class in his profession since 2017 when he placed eighth in the world's highest-paid DJs ranking. Today, he claims higher up the wealth list, with $56 million in total net worth, up from $36 million.
12. Armin Van Buuren – $55 million
If it seems like a majority of the richest DJs in the world are Europeans, it might be because electronic music is more popular in Europe than in North America. Another European star DJ is Armin van Buuren, who storms onto our list with a $55 million net worth. As far as popularity goes, Armin is one of the more reserved DJs in our list, but that is not to mean he doesn't have an impressive resume.
He has the record for the most entries in the Billboard Dance/Electronic Albums chart in the US, and he is the fourth trance artist ever to earn a Grammy Award nomination. Armin Van Buuren has also been named the number one DJ in the world by DJ Mage five times, four of which were in a row. With such a resume, it is no wonder he has accumulated his impressive wealth.
13. Deadmau5 – $53 million
The Canadian musician, Deadmau5, whose real name is Joel Thomas Zimmerman, places 13th on the richest DJs list with a net worth of $53 million. It is an excellent net worth for a man who began his career in 1998, under the alias, Testpilot.
Alongside having a money chest of up to $53 million, Deadmau5 also has six Grammy Awards nominations. He also has eight studio albums to his name and has received more than 42 award nominations, winning 15 of them. Deadmau5 may not always be the most wholesome DJ in the industry today, but he is sure one of the richest.
14. Kaskade – $50 million
When DJ Times named Ryan Gary Raddon, aka Kaskade as America's Best DJ in 2011, it was the climax of a journey he began in 2001 when he released his first single, What I Say, under OM records. Since then, he released ten albums, selling millions of copies.  Throughout his career, he has held America's Best DJ title twice and produced a few significant works, including Haley's All This Love.
Now in the twilight of his career, he is keeping a low profile, all while still maintaining his place among the world's richest DJs with a $50 million net worth.
15. Skrillex – $50 million
Sonny John Moore aka Skrillex became a professional DJ in 2004. A native of Los Angeles, he began moving in the music circle when he was 16. He soon joined a band, First to Last, Dog Blood, and Jack U, before he decided to go solo.
Interestingly, as a solo act, Skrillex has only released on album, Recess, which peaked at #4 on the US Billboard 200. The bulk of his published music has been singles, where he has more than 40 tracks. He also has six EPs. However, for all the success in his discography, Skrillex's moneymaker lies in live music. He has gone on tours around the globe and earned a $50 million net worth as a result.
16. John Digweed – $48 million
Wrapping up the three-quarter place on our list is the British DJ and record producer, John Digweed. Most of the personalities on this list have been named the best DJ in the world, and he continues that trend with his 2001 title. Most known as a solo act, John was part of Sasha & John Digweed and was part of Bedrock with Nick Muir.
He began his career at the age of 15, where he made his name in his hometown, Hastings. Despite getting his start in Europe, John Digweed found fame in North America, where he became a regular feature at Twilo. With more than three decades of work under his belt, it is no surprise that he is one of the world's richest DJs.
17. Judge Jules – $42 million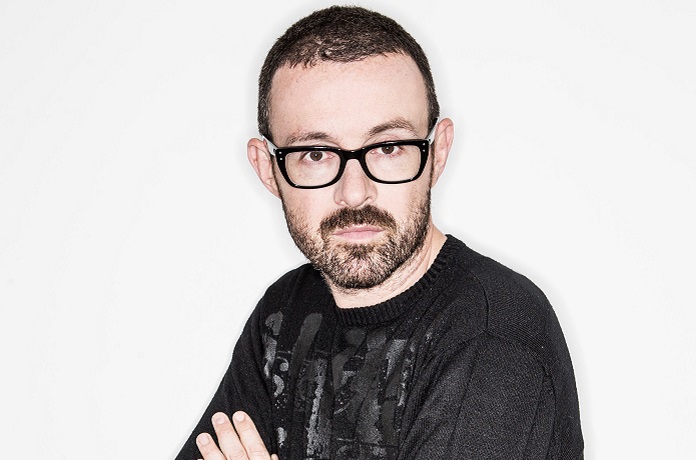 You could pass Julies O'Riordan on the street and not recognize him as the famous British dance music DJ, Judge Jules. Not only does he have an everyman's face, but he also has an everyman look, with zero accessories, unlike some of his peers.
But don't let that fool you. Judge Jules has a $42 million net worth, earned from more than two and a half decades as a professional DJ. Known for his work in the trance and house genre, he has worked as a radio DJ, club DJ, record producer, and surprisingly, as an entertainment lawyer. In fact, despite his successes as a DJ, which includes world tours and playing major venues like Luminosity Beach Festival and Dreamstate USA, he still works as a full-time entertainment lawyer.
18. Alex Pall – $40 million
Alex Pall is one half of the breakout group, The Chainsmokers. Before his fruitful collaboration with Andrew Taggart, he initially partnered with DJ Rhett Bixler. When he eventually met Taggart, who at the time was an intern at Interscope Records, a successful partnership was born.
Since they became The Chainsmokers in 2012, Alex Pall has seen his net worth rise to the tune of $40 million. This is thanks to successful tracks like #Selfie, a successful EP, Bouquet, and their debut studio album, Memories…Do Not Open.
19. Andrew Taggart – $40 million
From intern to international music star, Andrew Taggart is the first story of many present and future music stars. Leveraging on platforms like SoundCloud, The Chainsmokers duo released their EDM projects and quickly built a following. This, in turn, earned them a record deal. In less than a decade, they have featured among the highest-paid DJs in the world, dethroning high earning veteran Calvin Harris in 2019.
As a result, Andrew Taggart finds himself with a significant of $40 million. Enough to put him just above Sasha, as the 19th richest DJ in the world.
20. Sasha – $40 million
Similar to John Digweed, Alexander Paul Coe, aka Sasha, made most of his money as a solo act. Like others, he has held the title of the world's best DJ. He earned the title in 2000 after a poll by DJ Magazine. Aside from that, he is also a four-time DJ Awards winner and International Dance Music Awards winner. The Welsh DJ also has a Grammy Award nomination.
All of this critical recognition has resulted in high earning power for Sasha, who has amassed a $40 million net worth. His earnings have come from owning a record label, emFire, and release three studio albums and over 22 singles. His discography includes other impressive stats like 13 mix albums and four EPs. He also has two live albums, which has made him the 20th richest DJ in the world.