What is Rihanna's Net Worth?
Net Worth:
$600 million
Age/Date of Birth:

35 years old (February 20, 1988)
Height:

In feet: 5 ft 8 inches
In Centimeters: 173 cm
Ethnicity/Race:

Afro-Bajan
Nationality:
Barbadian
Husband or Boyfriend:


Rapper A$AP Rocky
Parents:
Father: Ronald Fenty
Mother: Monica Braithwaite
Rihanna is a Barbadian singer, actress, and businesswoman who has a net worth of $600 million, this makes her the wealthiest female musician in the world, ahead of the likes of Madonna ($570 million), Céline Dion ($450 million) and Beyoncé ($400 million)
Rihanna, the Barbadian but U.S-based singer who launched her career less than two decades ago has through talent and hard work surpassed many of her predecessors in the music industry, both in popularity and wealth. With eight Billboard-charting albums and a plethora of hit songs, Rihanna has garnered numerous prestigious awards as well as raked in millions of dollars into her bank account. Aside from her voice, the "Umbrella" singer has taken advantage of several other opportunities to attain the height of fame and fortune she enjoys today.
Exploring Rihanna's Sources of Income and How Much She Is Worth Now
Rihanna is the World's Richest Female Musician, per Forbes' 2019 rankings. Born on February 20, 1988, in Barbados as Robyn Rihanna Fenty, she started her life as a normal citizen trying to make ends meet. After trying her hands in a number of ventures including selling clothes with her father, Rihanna eventually landed her career breakthrough when she won a recording deal with Jay Z's Def Jam Recordings in 2005. Since then, she has succeeded in building an empire comprising various lucrative ventures from her music career. Let's have a look!
Record Sales
Rihanna's first and second albums Music of the Sun (2005) and A Girl Like Me (2006) both charted among Billboard 200's Top 10. Sales of the two albums reportedly grossed $5 million and $6 million respectively. Her third album Good Girl Gone Bad (2007) sold up to 9 million copies globally. Presently one of the best-selling artists of all-time, Rihanna's other albums include Rated R (2009), Loud (2010) Talk that Talk (2011), Unapologetic (2012), and Anti (2016). Some of the high grossing hit singles from these albums include "Rude Boy", "Only Girl (In the World)", "We Found Love", "Diamonds", and "Work".
In addition to her solo projects, Rihanna has collaborated with several A-list musicians to produce hit songs. Some of her top collaborations include "Umbrella" with Jay-Z, "All of The Lights" with Kanye West, "Wild Thoughts" with DJ Khaled, "Loyalty" with Kendrick Lamar, and "Love the Way You Lie" with Eminem.
So far in her career, Rihanna has sold over 275 million records – albums and digital tracks put together. You can at least imagine what that means to her bank account!
Here's a list of Her Best Selling Songs:
"Love the Way You Lie" (Eminem feat. Rihanna) 6.4 million
"We Found Love" (feat. Calvin Harris) 5.4 million
"Disturbia" 4.8 million
"Live Your Life" (T.I. feat. Rihanna) 4.7 million
"Stay" (feat. Mikky Ekko) 4.48 million
"Umbrella" (feat. Jay Z) 4.47 million
"The Monster" (Eminem feat. Rihanna) 3.844 million
"S&M" 3.837 million
"Don't Stop the Music" 3.7 million
"Only Girl (In the World)" 3.6 million
"Diamonds" 3.52 million
"Run This Town" (Jay Z, Rihanna & Kanye West) 3.49 million
"What's My Name?" (feat. Drake) 3.05 million
"Rude Boy" 3.04 million
"Take a Bow" 3 million
List of Her Best Selling Albums
Music of the Sun (2005)
A Girl like Me (2006)
Good Girl Gone Bad (2007)
Rated R (2009)
Loud (2010)
Talk That Talk (2011)
Unapologetic (2012)
Anti (2016)
Music Tours and Concerts
Rihanna also makes plenty of cash from ticket sales and commissions during her tours and show performances. In 2011, the Barbadian singer embarked on the Loud Tour to promote her album of the same name. Grossing over $90 million, the tour ended up the world's seventh highest-grossing tour of the year. It also turned out O2 Arena's most sold-out show for a female artist, with 10 sold-out nights at the venue. In 2013, Rihanna's Diamonds World Tour in promotion of her Unapologetic album grossed even higher – $140 million!
Aside from her own tours, the "Unapologetic" singer has joined other popular artists on their own tours. In 2008, she participated in Glow in the Dark Tour with Kanye West, Lupe Fiasco, and N.E.R.D. She also co-headlined The Monster Tour with Eminem in 2014. With just six shows, the Rihanna-Eminem tour grossed $36 million.
Brand Endorsements
Other than singing, Rihanna is known for her beauty. She has served as the face/ambassador of several big brands which have brought in a lot of money. In late 2015, Rihanna reached a $25 million contract agreement with Samsung. As part of the contract, the brand sponsored her eighth albums, Anti as well as its promotional tour. Other famous brands she has endorsed include CoverGirl, Clinique, Gucci, Nivea, Vita Coco, and Christian Dior.
From her endorsement deals, it is estimated that Rihanna earned $53 million between 2011- 2012, $43 million between 2012- 2013, $26 million between 2013- 2014, and $75 million between 2015-2016.
Acting
Rihanna has also made some big bucks from acting. She has starred in a handful of successful movies including Battleship (2012), This Is The End (2013), Home (2015),  Valerian, and the City of a Thousand Planets (2017), Ocean's (2018) and Guava Island (2019).
All of the above movies were HBO successes, with each grossing between $120 and $400 million worldwide. This certainly meant juicy paycheck for Rihanna who played starring roles in all of them.
Rihanna's Entrepreneurial Ventures 
Right from the time she began her music career, Rihanna has always been open about her interest in the fashion industry. To live up to her passion for the fashion world, the singer has ventured into various businesses in the field.
In 2017, she launched Fenty Beauty in a $10 million partnership with famous French high-end merchandise brand LVMH. The brand was a massive success right from the first time it hit the market, reportedly raking in one hundred million dollars ($100 million) in just a few weeks! Fenty Beauty which boasts a record innovation of 40 shades of foundation, alongside a variety of highlighters, blush compacts, lip glosses, bronzers, and blotting sheets would go own to yield up to $570 million by the end of 2018. As of 2019, the brand's worth stands at an estimated $3 billion.
In addition to Fenty Beauty, Rihanna also launched a clothing and accessory line in collaboration with LVMH in May 2019. The line which they named Fenty, comprises luxury clothes, shoes, jewellery, and other accessories. Rihanna is also a co-owner of Savage X Fenty Lingerie. She launched the luxury lingerie line in partnership with TechStyle Fashion Group, an LA-based online enterprise.
The songstress has also collaborated with various luxury fashion brands to release different products, ranging from fragrances to clothing lines, shoes, and other fashion accessories. Some of her top and high grossing collaborations were with Armani, Puma, Manolo Blahnik, Paulaux Fragrances, and MAC Cosmetics. Rihanna as well as co-owns a beauty and stylist agency named Fr8me as well as music streaming service, Tidal. In 2015, she opened her own record company called Westbury Entertainment.
All these ventures together with her music career have blessed Robyn Fenty with a whopping net worth of $600 million, placing her above many of her predecessors such as Madonna ($570m), Céline Dion ($450m) and Beyoncé ($400m). Meanwhile, Rihanna is showing no signs of slowing down. Her net worth, therefore, holds high prospects of skyrocketing in the near future, all things being equal. As of the time of writing this article, the singer was on the verge of releasing her ninth studio album reportedly titled Private Loving.
A One-by-One Look At The Things Rihanna Spends Her Fortunes On
It is obvious that Rihanna is certainly not one of those celebrities who are frugal or conservative with money. The R&B/pop diva does not flinch at splashing millions on the things that give her fulfilment; from taking great care of her looks, to helping those in need. Let's have a closer look!
Fashion and Beauty
Rihanna no doubt, spends fortunes on fashion and beauty items. Reports have it that she spends $56,000 every week on her looks – everything hair, nail, and skincare. The famous singer has a personal beauty crew that includes an eyelash technician, a dermatologist, laser and tan expert, hairstylist, and a makeup artist whom she pays to be at her beck and call 24/7. Rihanna also wears ONLY unprocessed human hair which costs her fortunes. The singer as well has a personal chef who takes care of her nutrition which forms part of her look-good quest.
Alongside makeup and beauty enhancers, Rihanna splurges millions on clothing and fashion accessories. Some of the high-end brands she patronizes include Gucci, Saint Laurent, Dolce and Gabbana, and Christian Dior. Her wardrobe contents are always with prodigious price tags. For instance, in 2017, Rih relieved her purse of $10,000 for a pair of Saint Laurent boots! She also got herself a $6,500 D&G jacket. The same year, she appeared at Coachella in Gucci outfits that cost her over $8,000. She also showed up at the year's Cannes Festival wearing diamond and emerald jewelry worth almost $4 million.
Lavish Mansions
Although acquiring real estate properties could go for a form of investment, it could also mean a lot of expenses especially when they are put to personal uses. Luxury mansions are among the things that have over the years, swallowed a good chunk of BadGalRiRi's cash. Alongside the acquisition cost, RiRi spends a fortune on the maintenance of these properties.
In 2016, Rihanna bought a $6.8 million mansion in Hollywood Hills. In August of the following year, she acquired a $2.75 million residence in West Hollywood. She also purchased a £7 million residence in West London in June 2018 in order to be closer to her FENTY fashion business.
The Barbadian singer has, however, sold some of these properties; some with profit and others at losses. But most of the time, she sells one to acquire another. She currently owns an NYC penthouse worth not less than $14 million. Moreover, the singer reportedly has a rented North London mansion which goes for £16,000 a week and is worth a total of about £30 million!
Classy Cars
In addition to houses, Rihanna has also splurged millions of dollars in automobiles. Her obsession with classy cars has indeed relieved her purse of much weight. As hard to believe as it might sound, BadGalRiRi has reportedly spent up to a total of $260 million on cars.
Some of the little babies the singer drives around town include a $20k Suzuki Jimmy, a $51k Chevrolet Suburban LTZ, a $100k BMW 7 Series, and a $130k Cadillac Escalade. Rihanna who appears to love the Mercedes brand also has in her collection, a $140k S Class, a $200k G Wagon, and a $250k Maybach. On the much higher side, RiRi's garage boasts a jaw-dropping $300k Ferrari Italia and a prodigious $600k Lamborghini Aventator!
Just as it is the case with her houses, Rihanna spends fortunes in keeping these costly vehicles moving. For instance, her $160k Porsche 997 Turbo reportedly takes up to $2,700k annually in maintenance. The singer also has a $190k Porsche 911 Turbo S gifted her by her record label which swallows about $2,800 per year in that regard.
Luxury Vacations and Partying
Alongside other opulent holiday travels, Rihanna particularly enjoys luxury charter yacht trips. Yacht vacations are quite very expensive especially when you take others along which Riri often does. Back in 2013, the "Disturbia" singer took along famous English model Cara Delevingne on a two-week private yacht vacation along the French riviera.
In addition to treating herself to refreshing vacations, Rihanna also gives others treats during dine and night outs. The singer is particularly a big patron of strip clubs and has reportedly lavished $8,000 at a one-night strip club outing in Miami! Rihanna has also allegedly spent up to $90,000 with Drake at a Houston strip club night party.
Philanthropy
Interestingly, Rihanna does not only spend her wealth on herself. She cares for the needy and has so far spent a significant part of her income in proving this. The singer started off her charitable works as a celebrity by creating the Believe Foundation back in 2006, barely one year after debuting her music career. Later in 2012, Rihanna founded the Clara Lionel Foundation (CLF) in honor of her grandparents, Clara and Lionel Braithwaite. While the former focuses mainly on assisting children with terminal illnesses, the latter provides educational assistance and emergency response to disaster-prone areas around the world.
In addition to her own established charities, Rihanna donates generously to numerous other organizations and causes around the world. Some of them include Alzheimer's Association, Designers Against AIDS, Feeding America, Mission Australia, Save the Children, Stand Up To Cancer, UNICEF, and Red Cross, among many others. In November 2012, she contributed $100,000 to the food bank donation for Hurricane Sandy.
In March 2020, Rihanna through her CLF donated $5,000,000 to support COVID-19 relief. She also donated personal protective equipment to New York state as well as $700,000 worth of ventilators to her home country of Barbados. Later in April 2020, the benevolent singer further gave out $2,100,000 in support of individuals and children undergoing domestic violence due to the lockdown. In partnership with other charities, Rihanna's CLF has so far raised up to $20 million for the fight against the deadly virus.
For her numerous philanthropic gestures, Harvard honoured Rihanna with the Humanitarian of the Year in 2017.
Surprising Truths You Never Knew About Rihanna and Chris Brown's Relationship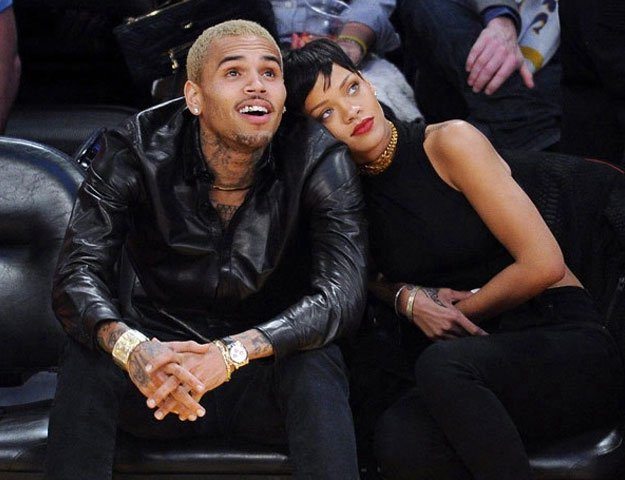 Of her many relationships, Rihanna's love escapade with fellow singer Chris Brown remains the loudest. Chris and Rihanna met and became friends in 2005. Before officially kick-starting a romantic relationship, the duo's on-screen chemistry during music collaborations gave them away as lovers despite their continuing to claim they were just friends. They, however, later admitted to dating each other in 2008.
Unfortunately in 2009, this relationship ended on a very nasty note. The ugly and unforgettable incident took place on February 8. It happened that Chris cheated on Rihanna with one of his workers and lied to her about it, causing her to start being suspicious of him. Then on the said date, Rihanna saw the lady at the pre-Grammy party which she attended with Chris. This made her upset. Chris tried to calm her down while they drove home together but matters became worse when Rihanna saw a recent SMS from the lady on Chris' phone. She reacted by yelling at him while trying to throw the phone out of the car window. Her actions infuriated Chris who responded with blows and hits, leaving Rihanna with serious facial bruises.
Chris Brown was duly charged for the assault, though he managed to avoid jail time because Rihanna declined to press charges. Brown who was 20 at the time was sentenced to five years probation and 180 days of community service in Virginia alongside a couple of fines. He also earned a sentence of one-year domestic violence classes as well as a 50-yard distant restraining order from Rihanna. Despite the massive trolls Brown has continued to receive for the assault, Rihanna eventually forgave him and they got back together late in 2012. The reunion, however, did not last as they broke up again in May 2013. Since then, the two have remained civil with each other.
One striking thing about Rihanna and Chris Brown's relationship which eludes many fans is the fact that Chris remains the only guy RiRi has genuinely loved and vice versa. From the look of things, it appears she still loves him even till date. So many kind gestures from the "Work" singer points to this fact. Paramount among them is her refusal to press charges against Chris over the physical abuse he meted out on her. In addition, Rihanna still refers to him as her first love; and after many years of their nasty split, she still named Chris Brown as her last official boyfriend. That was during a November 2015 interview with Vanity Fair. The singer's 2012 interview on Oprah's Next Chapter tells it all!
A Look at the Complicated Rihanna-Drake Saga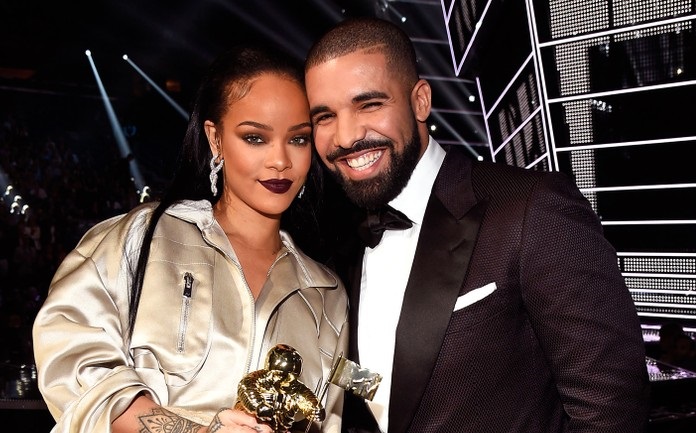 Rihanna's relationship with Drake is the singer's longest and most complicated. It is in fact, a mixture of ordinary friendship and love affair. Rihanna and Drake started off for the first time in 2009 following the former's breakup with Chris Brown. The duo initially met each other in 2005 at a Toronto restaurant where Rihanna was filming a music video. While they severally denied being in a romantic relationship, Rihanna and Drake on numerous occasions, exhibited behaviors that gave them away as lovers. Their very steamy performances in their music collaborations also did the same.
Since September 2016 however, Rihanna and Drake have never been spotted together. Speaking in a May 2018 interview with Vogue, Rihanna confirmed she has no friendship with Drake any longer. The duo has also unfollowed each other on Instagram. In all, Drake and Rihanna never dated officially. During the time their relationship lasted, the duo collaborated on several music projects including "What's My Name", "Take Care", and "Work".
Other Men Rihanna Has Dated
In addition to the above major affairs, Rihanna has had romantic stints with several other guys.
Negus Sealy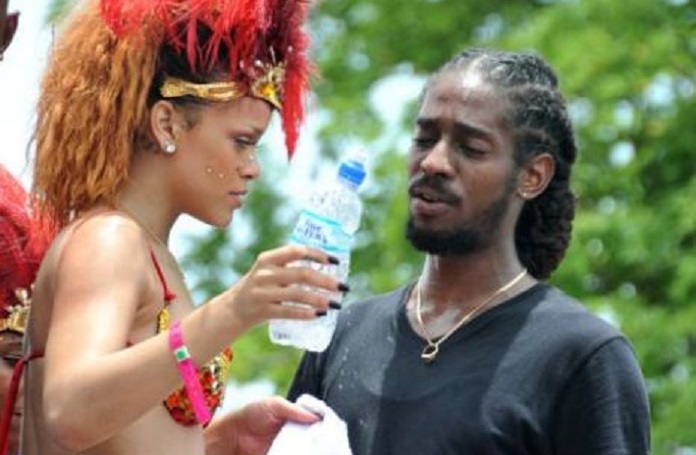 Prior to making it to the spotlight, she briefly dated a guy called Negus Sealy. Negus was Rihanna's first boyfriend back in Barbados. But with her career taking a massive swing, their relationship could not continue. Sealy once cited Rihanna's inability to settle down with any guy as the reason behind their split. The duo, however, remain friends. In 2011, the Barbadian singer spent very flirty moments with her ex during the year's Crop Over festival in their home country of Barbados.
Josh Hartnett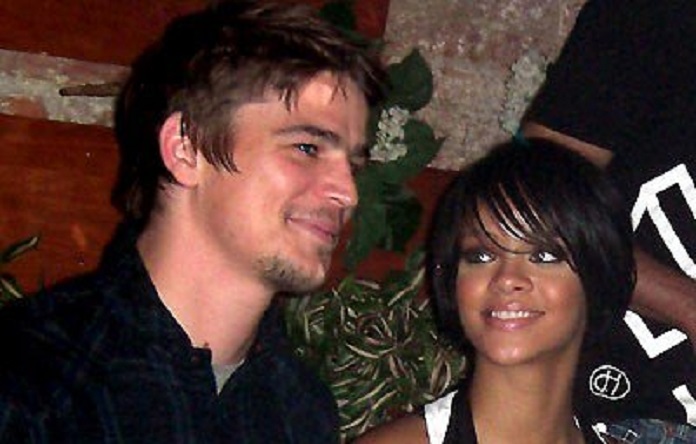 In 2007 before things became official between her and Chris, Rihanna had a fling with actor Josh Hartnett sometime. Their dating reports broke off after paparazzi caught the duo kissing each other at an NYC nightclub. But despite admitting to falling for the actor, nothing serious came off the short-live romance.
Matt Kemp
Following her heartbreaking split from Chris Brown, Rihanna took a one-year solace in baseball player, Matt Kemp. The duo was an item in 2010 before the Rihanna-Drake saga became quite serious. The duo broke up after Kemp reportedly admitted to not meeting up with Rihanna's crazy work/travel schedule.
Karim Benzema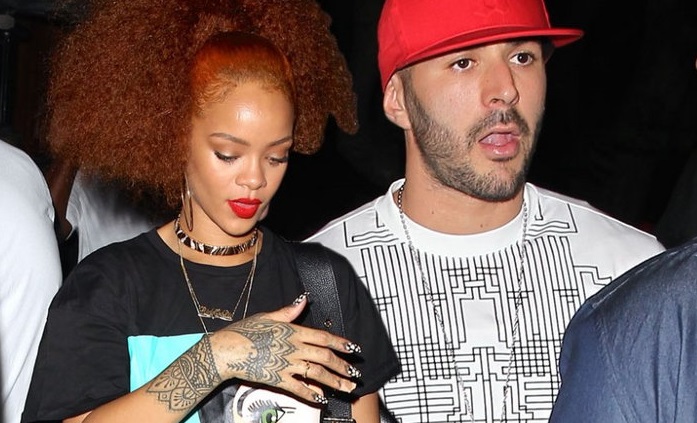 Mid 2015, while things were not hot between her and Drake, Rihanna dated Real Madrid star, Karim Benzema. The duo reportedly connected on twitter before kicking off a real relationship. They however, had only a few dates within some months before going their separate ways. Reports had it that despite liking him a lot, RiRi could not give her heat to Karim because she still loves Chris Brown.
Travis Scott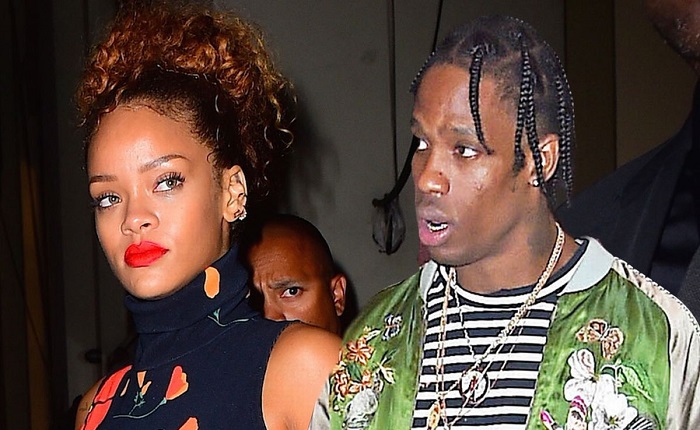 After wrapping things up with Benzema, Rihanna briefly dated fellow singer, Travis Scott. Their affair also ended due to Rihanna's wild and ever-busy lifestyle which Travis couldn't keep up with. Scott reportedly wanted to have more of her but it couldn't work so they parted ways, albeit amicably.
Rumors have also romantically linked Rihanna to J.R Smith (2012) and Lewis Hamilton (2015). These two, however, denied the claims, insisting that their affairs with the Umbrella hit-maker were just on friendship grounds.
Rihanna and Hassan Jameel – Are They Still Together?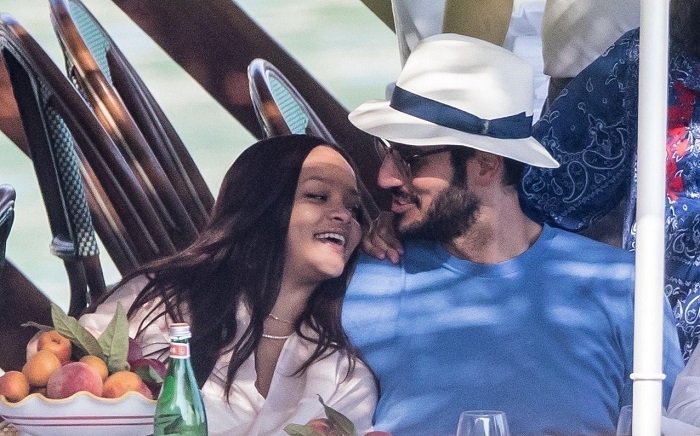 The latest on Rihanna's romantic timeline was Hassan Jameel, a billionaire businessman from Saudi Arabia. Although they reportedly started dating much earlier, the duo's relationship came to media notice in December 2016.
With her love life having been a subject of loud headlines over the years, Rihanna seemed to have decided to keep it very low with Jameel. The couple who appeared to be very cool and happy with each other quietly went on several dates and vacations around the world. Speaking with Interview magazines' Sarah Paulson mid-2019, Rihanna revealed her intentions to give the relationship quality time contrary to what she has done in previous years.
In January 2020 however, rumors broke that the pair have wrapped things up; for reasons that are yet to reach the media.
Profile Summary
First Name:
Robyn
Last Name:
Fenty
Also Known As:

RiRi, Caribbean Queen, The Barbados Babe, Queen of Pop, Bajan beauty
Estimated Net Worth:

$600 million
Sex/Gender:

Female
Profession:

Singer, songwriter, actress, and businesswoman
Famous For:
Being the second-best-selling digital artist of all time, the wealthiest female musician
Colleges/Universities Attended:

Charles F. Broome Memorial School, Combermere High School in Waterford, St. Michael, Barbados
Educational Qualifications:

Dropped out
Religion:

Not available
Birthday & Zodiac

Age/Date of Birth:

35 years old (February 20, 1988)
Zodiac Sign:
Pisces
Birth Place:

Saint Michael, Barbados
Nationality:
Barbadian
Ethnicity/Race:

Afro-Bajan
Country of Residence:

United Kingdom
Physical Attributes

Height:

In feet: 5 ft 8 inches
In Centimeters: 173 cm
Weight:

In Kilograms: 61 kg
In pounds: 134.5 lbss
Eye Colour:

Hazel
Hair Color:

Black (Natural)
Other Body Measurements:

Bust: 36 inches, Waist: 26 inches, Hips: 36 inches
Relationships

Marital Status:

Dating
Spouse/Partner:

Rapper A$AP Rocky
Family and Relatives

Father:

Ronald Fenty
Mother:
Monica Braithwaite
Children:

None
Siblings:
Rorrey (Younger Brother), Rajad Fenty (Younger Brother), Samantha Fenty (Paternal Half-Sister), Kandy Fenty (Paternal Half-Sister), Jamie Fenty (Paternal Half-Brother)
Other Relatives:

Not available
Net Worth
Salary:
Not available
Source of Wealth:

Her music career, acting, endorsement deals, business and investments such as record label Roc Nation, her cosmetic and clothing lines. and real-estate
Further Questions You May Have