Patricia Belcher is a proficient American actress who kicked off her acting career in the year 1990. She has gone on to become a household name in the United States as a result of the remarkable depictions of her acting talent, which earned her roles in commercially successful movies such as Jeepers Creepers and 500 Days of Summer. Having established a thriving career in acting that has spanned for over two decades, the veteran actress has been recognized with some accolades.
At the moment, she is not showing any signs of slowing down and has continued to score more roles in recent acting works. Prior to her acting career, Belcher participated in Merv Griffin's American television game Jeopardy but finally lost to then-attorney named Ron Black.
Patricia Belcher's Early Career Roles
Patricia Belcher took a major leap in her chosen career by studying acting under the guidance of notable drama teachers including Beah Richards, an Oscar-nominated actress. She then began her acting career in the early '90s when she played the role of Edna in the 1990 film titled Flatliners. Her outstanding performance in the movie made way for her to get bigger roles subsequently.
The amazing actress featured in the 1991 television series titled Beverly Hills where she played the role of a nun in the series. In the following year, she was cast as a nurse in an episode of TV series, Who's the Boss? titled Allergic to Love, as well as Vivian Jones in Mercury in Retrograde episode of Reasonable Doubts. From 1993-94, the actress played minor roles in more than eight TV films and series. They include Civil Wars, Sisters, Home Doorways, Thea, Seinfeld, Dream On, and Attack of the 5 Ft. 2 In. Women.
Then in the next year, she scored the role of a Hospital Admittance Clerk in the American science fiction film, Species. Afterward, she was cast as an impatient customer in Lawnmower Man 2: Beyond Cyberspace (1996), Quarrelling Woman in Eye for an Eye (1996), Annie in Message in a Bottle (1999), Margaret Duffy in Molly (1999) and Mrs. Hughes in The Wood (1999).
On the TV front, Patricia Belcher has mainly made guest appearances in numerous TV movies and series. In the year 1995, she played minor roles in Cybill, Martin, Indictment: The McMartin Trial, Body Language, ER, and Step by Step. Then from 1996 to 2000, she guest-starred in Murder One, Woman Undone, Touched by an Angel, Everybody Loves Raymond, Good News, Van Helsing Chronicles, The Dukes of Hazzard: Hazzard in Hollywood, among many others.
Unveiling Her Most Recognised Works
After years of taking up minor roles in feature films and TV series, Patricia Belcher got her breakthrough in 2001, when she starred in the horror movie titled Jeepers Creepers. Belcher played the role of a psychic known as Jezelle Gay Hartman in the award-winning movie. The movie grossed over $21 million worldwide and also earned Patricia the Fright Meter Award for Best Supporting Actress in a movie.
Subsequently, in 2005, she landed the role of Caroline Julian which she played in 51 episodes of the crime procedural comedy-drama TV series Bones, premiered on Fox in September 2005. Having gained prominence in the movie industry through her depictions in Jeepers Creepers and Bones, Patricia Belcher then moved on to increase her height of fame with a sensational performance in the 2009 romantic comedy-drama movie, 500 Days of Summer.
She portrayed the character of Millie in the aforementioned movie which was critically and commercially successful. Then in the following year, the talented actress gained more recognition as Mrs. Estelle Dabney/Virginia; a role she played in twenty-three episodes of the Disney Channel sitcom Good Luck Charlie. Other of her best known acting works include Sister, Sister (1996-98), The Hughleys (1998-2000), Better Off Ted (2009-2010), and Trial & Error (2017).
Despite kicking off her acting career in 1990, Patricia Belcher is still active to date. The veteran actress was featured as Thelma in The Week Of (2018), Mavis in Teachers (2018-19), Dr. Dietz in The Way We Weren't (2019), Vice Principal Sara Table in Single Parents (2020), Althea in Kajillionaire (2020) and The Wallaces' Neighbor in 9-1-1 (2020). She will also feature as Mama Reese in the upcoming TV film The O Clan. Additionally, Belcher was the voice actress for the 2013 Dead Island: Riptide video game character Chimamanda Lobo.
Asides from movies and television series, Patricia has also featured in adverts such as the GEICO commercial with the band Europe as well as Fargo's 2017 Commercial titled Lost Debit Card.
The Incredible Career Achievements of The Actress For Over 2 Decades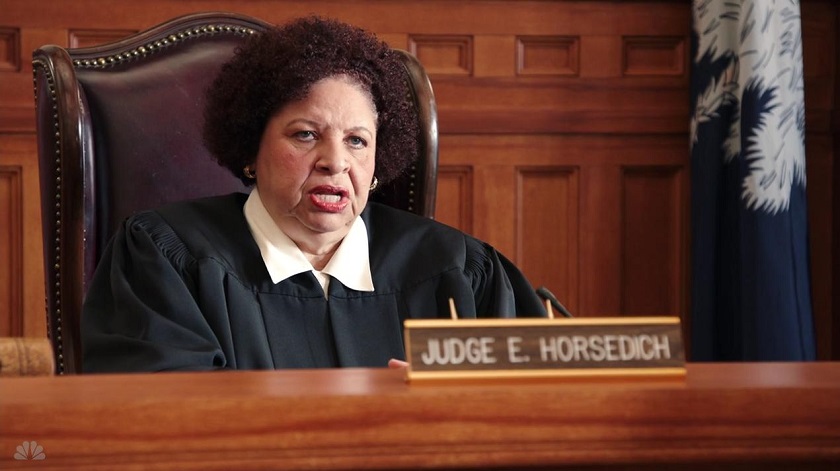 Patricia Belcher is a very skillful and versatile actress who has played different roles such as doctors, nurses, authority figures, nuns, and judges to comic effect. She has been outstanding since the inception of her acting career that has spanned over twenty-five years. She has featured in more than forty-five movies and TV series which have contributed to her financial value, especially her roles in commercially successful movies – Jeepers Creepers and 500 Days of Summer, with the latter making a worldwide grossing of more than $60 million on a budget of $7.5 million.
Being a very private person, Patricia has not revealed many details about herself to the media including her actual net worth. Nonetheless, the Better Off Ted actress has earned huge wealth through her illustrious acting career and is said to be worth about $1 million. As mentioned earlier, the actor's contribution to the film industry has been recognized with a Fright Meter Award for Best Supporting Actress in Jeeper Creepers. With her still being active in the acting scene, she will surely rack up more accolades and recognitions in the near future.
See Also: Zulay Henao Husband, Bio, Body Measurements, Who is She Dating Now?
What To Know About Her Family Life
Wondering who her husband is? Well, the answer cannot be found anywhere on the internet including her personal website. There are no records of her marriage and she hardly makes public appearances with male folks. She might have been in previous relationships but her secrecy about her private life has made it difficult to ascertain if she ever has a man in her life, if she is married and if she has children of her own. We hope to be the first to bring you any news regarding her personal life when she eventually opens up to us.