A truly beautiful and very industrious woman, Leena Xu is a very active participant in the world of esports. She has grown to become one of the leaders in the gaming industry and is very respected for her work. Over the years, she has grown through the rank to become the president of Team SoloMid (TSM), which happens to be one of the most recognizable esports organizations in North America at the moment.
She is now very popular on social media and is followed by many die-hard fans who storm her page every day to have a feel of her beauty which she shows off very frequently in the many posts she makes on Instagram. She is also responsible for the success of some of the well-known gamers at the moment, having sought them out to get them signed to TSM.
Who Is Leena Xu?
Leena Xu was born on the 17th day of April in the year 1993. Very little is known about her background as she has kept a lot about herself quite private. In fact, the exact place where she was born is still vague at the moment. It is, however, known that she is an Asian woman. For the record, Leena's real birth name is Aileena Xu.
The dearth of information about Leena Xu's background extends to her parents. The identities of her father and mother have not been revealed. We know, however, that she has a kid sister whom she has often shown off online.
Details about where she had her education are not known. What we do know is that Leena Xu began to take part in the gaming community when she was still a teenager and has since continued to grow in the industry.
6 Things To Know About Leena Xu, The TSM President
1. How she started her career
Leena Xu is known today to be one of the leading figures in the world of gaming, however, only a few people know how she started out to become who she is now. Leena began to take interest in gaming when she was about 19 years old in 2012 after she started dating Andy Dinh, the founder of Team SoloMid (TSM), which is now one of the most successful esports organizations in North America.
At the time she started dating Andy, he was already popular in the esports community as a great gamer who had accomplished quite a lot. He apparently influenced her to take an interest in gaming. She consequently started working with him to build his brand. At the time, TSM was just beginning but was already gaining momentum so she started helping the team out by tweeting about them and promoting their activities on social media. She was also in charge of certain logistics.
With time, TSM became very big and started winning LCS championships. Today, TSM has become one of the most popular North American team in the League of Legends, a multiplayer online battle arena video game. The team is also one of the most recognizable brands in the industry.
As TSM kept growing, Leena also grew with it. Today, she has become the leader of all esports initiatives for TSM, having risen to the position of President in the gaming company. She has also become very influential and is responsible for helping to kickstart the careers of many gamers.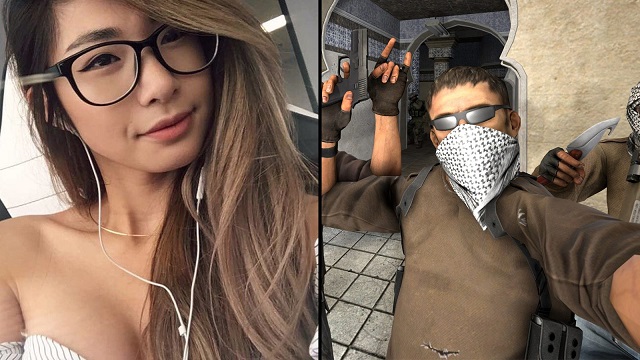 2. She is listed under Forbes 30 Under 30

Considering her incredible rise in the gaming industry, Leena Xu has been honored by Forbes magazine which featured her in its 30 under 30 list in 2019 to celebrate her success in the esports world. Forbes credits Leena for helping to bring in Chipotle as a sponsor of the TSM Fortnite House after her bet on Fortnite doubled fan engagement.

Her inclusion in the Forbes 30 Under 30 list has boosted her morale and she is now more than determined to make it even bigger in the gaming industry and help TSM become an even bigger brand.

3. Her relationships

Like we have earlier mentioned, Leena Xu was in a relationship with Andy Dinh, the founder of TSM who is now the CEO of the company. However, according to reports, they are no more together. The exact time in which the parted ways and the reason remain quite a mystery. However, their separation has not affected their work with the TSM brand.

At the moment, it is not certain if Leena is in a romantic relationship with any man. She has kept that part of her life private from the public.

4. She produced a TV series

In 2015, Leena Xu produced a reality TV series called TSM: Legends. The series was designed to follow the lives and work of the members of TSM while they competed in the NA LCS and other tournaments throughout the year. Leena also starred in the series.

The series gained some attention and proved that Leena was a very versatile and hard-working person who is willing to give everything to make TSM a big League of Legends team.

5. What is her net worth?

Leena has apparently been able to make some money for herself over the years with her involvement in esports activities. She has been with TSM from the very start and has shared in all of their enormous success and is expected to have raked in quite a sizable amount of wealth in the process.

However, at the moment, her exact net worth is not known. Some reports have pegged her worth between $800,000 to $900,000 but this has not been confirmed.

Read Also: UberHaxorNova – Biography, Facts About The Twitch Game Streamer

6. She is adventurous

Leena Xu is an adventurous woman who loves the thrill of engaging in new projects. Many esports industry insiders have confessed that she is one of the most hardworking ladies in the business and is always seeking for new ways to make an impact in the industry.

Fact Check: We strive for accuracy and fairness. If you see something that needs updating,