Those who can tell a thing or two about Kristen Welker will quickly point out that she is a media personality known for her work with NBC News where she among other things, have been serving as the White House Correspondent. Only a handful will describe her as an actress. Yeah, more than being a television journalist, this American is an actress and a good number of other things. As an actress, you will find her in 2009's Transformers: Revenge of the Fallen wherein she played a reporter and in the political thriller series created by Beau Willimon, House of Cards.
It would be ridiculous to assert that Kristen is the most accomplished journalist among her peers. But then, there is no denying the fact that her career has seen many accomplishments that many can only dream of. She has gained vast experience in the field working with various media outlets and this has made her a popular public figure with many people wanting to know more about her personal life.
Kristen Welker Biography
On the 1st of July in the year 1976, Kristen Welker was born to Harvey Welker and his wife Julie. Records have it that she was born in Philadelphia, the largest city in Pennsylvania. To the best of our knowledge, it was also in Philly that Kristen was raised, even though details of her upbringing have been quite vague.
Irrespective of the fact that the kind of childhood the journalist had is best known to her, it is no secret that she was a student of Germantown Friends School in Germantown, Philadelphia. It is said that she graduated from the coeducational independent school in 1994.
To further her studies, Welker moved on to Harvard University where she proved herself to be a brilliant mind. She graduated cum laude from the prestigious institution, bagging a Bachelor's degree in American history; this was in 1998.
As far as we can tell, she kicked off her career with KRCR in 2001 serving as a report. She stayed with the outlet for 2 years, leaving in 2003 to join WLNE-ABC6 News where she continued serving as a reporter. In addition to that, she worked for KRCR-TV as a reporter and anchor; this lasted from 2003 to 2005. Joining NBC 10 in the latter year, she worked with the establishment until 2009. Meanwhile, she was as well serving WCAU-TV (NBC) as a reporter and held the job from 2005 to 2010. It was in 2009 that Kristen Welker became an NBC News Correspondent. She held the position for two years, moving on in May 2011 to become the White House Correspondent for the media house.
Her Parents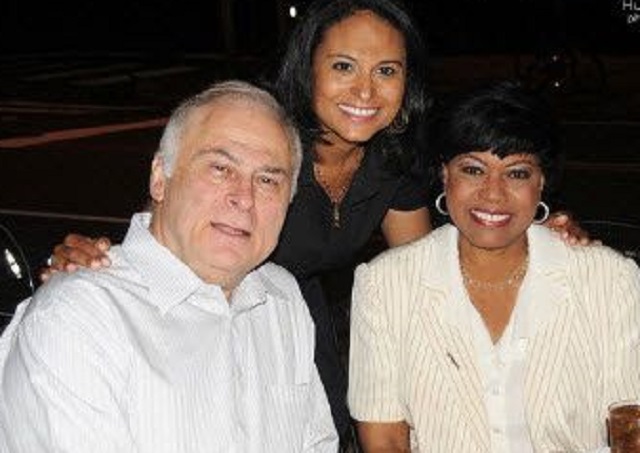 As stated earlier, this television journalist was born to Harvey Walker and his wife Julie. Considering the heritage of her parents, Kristen Welker is biracial. Her mother is an African American who has built a fine career as a realtor. The woman attended Penn State University where she obtained her Bachelor of Arts degree. Afterward, she went to the University of Pennsylvania and bagged a Master's degree in City Planning. Julie is the president of Coldwell Banker Welker Real Estate and according to records; she has been serving in that capacity since 1977.
Like her mom, her dad has also thrived in his career as a cost estimator consulting engineer. The man got his Bachelor's degree in Mechanical Engineering from Dartmouth College. He attended the school from 1961 to 1965. The latter year saw him commence his pursuit for a Master's of Science degree in Mechanical Engineering which he acquired in 1967. Harvey has been working as an ICARUS Consultant at WRE, Inc. since August 1998 and he takes pride in describing himself as an Aspen Capital Cost Estimator with over 3 decades of experience.
See Also: Michelle Kosinski Biography, Husband, Net Worth and Salary
Who is Kristen Welker's Husband?
It is no secret that Kristen Welker has been married to John Hughes since 2017. What many don't know is that the journalist had a hard time finding love. It has been reported that John is a marketing director working with Merck in Philadelphia and, that Welker met him in October 2014 after their mutual friends arranged a date for them. Among other things, Kristen fell for John's intellect and the fact that he valued her work.

Fact Check: We strive for accuracy and fairness. If you see something that needs updating,