When it comes to sports broadcasting, ESPN has been at the top of the game for decades. The Disney owned sports network has been the home of every major sport in the United States and beyond for years, placing it as the leading sports channel in the country, regardless of recent changes. This status makes it a great opportunity for any sportscaster who gets to hold the microphone as a reporter for the network, a privilege Josina Anderson has been enjoying for over six years.
Anderson has quickly become one of sports viewers' favorite sportscaster on the network, hosting a few shows and interviewing several of the major players in American sports, particularly in the NFL. For fans of Josina, there are a number of things worth learning about the sportscaster, let's explore some of them below.
Who Is Josina Anderson of ESPN and How Old is She? 
One of the best things that could happen to a person in life is to know exactly what you want to do with your life early on. To have the conviction of the profession you want to be in and to know the daily job that will guarantee your happiness is a rare gift few people get to have. One of those people is Josina Anderson, who right from her high school days, knew she wanted to be a sports journalist.
Her life began on the 15th of August, 1978 in Washington DC when her parents, Lloyd Anderson and Yasmin Anderson welcomed her into the world. Josina was raised along with her siblings in the capital state before she graduated high school and headed out for college at the University of North Carolina. At UNC, she earned herself a degree in exercise and sports science.
As someone who is very passionate about sports, she engaged in more than just academic pursuits while she was in college. She also competed in different sports, particularly track and field events as a student of the school. She notably competed in the 200 and 400-meter races. Perhaps it is simply an appreciation for physical activities and the use of the body, but Josina took her love for body expressions to ballet, where she became a soloist for the American Youth Ballet. She also took residencies at the Dance Theater of Harlem and Pennsylvania Ballet.
Following the end of her quest in dancing which was also the end of her time as a student, she took up a career in television. Her first job as a television presenter began in the year 2000 for Coos Bay, a CBS affiliate station. She spent a year working for Coos Bay before leaving the station. Unfortunately, she failed to secure any other job at the time.
Despite the setback, Josina set her sights on keeping busy and she worked as a personal trainer while she sent her resume to broadcasting networks and stations across the country. Eventually, she landed a job in 2005 as a reporter with Fox 31 located in Denver, Colorado. This became the stepping stone that Josina's career needed and she took full advantage of it, breaking several news stories in the world of sports, particularly in the NFL. Some of the major stories she worked on included NFL players who tested positive to steroids in October 2008. She also broke the story on two major NFL stars testing positive for marijuana.
Her hard work and growing reputation eventually earned her an offer from ESPN in 2011; she has been working for the leading sports network ever since. So far, Josina Anderson has had a few recognitions to her name for her work on the network, including an Excellence Award from The National Association of Black Journalists.
How Much She Earns What Her Net Worth Is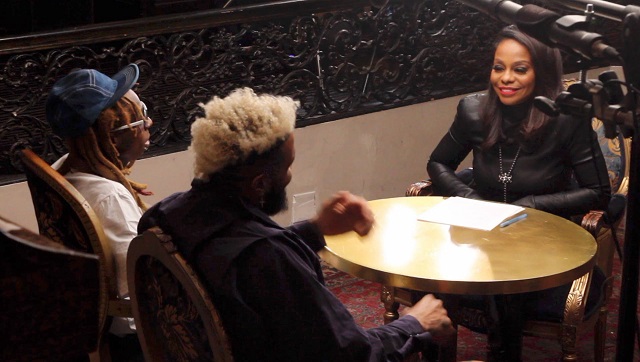 Working for the leading sports channel in the country definitely has its perks. More than the popularity and the influence, is an improved financial compensation that matches the status of the network. Through this, Josina Anderson has been able to accrue a total net worth of about $2.2 million.
As for her salary, she is believed to be earning an estimated $85,000 annual salary from the sports network.
See Also: Molly Mcgrath Wiki, Bio, Married, Husband, Feet, Age, Height, Measurements
Does She Have A Husband?
Outside of sports news, Josina Anderson has been the subject of a couple of controversies, one of which was her opinion of LGBT people but when it comes to her personal relationships, there has been close to zero information. Although there hasn't been a strong confirmation from the sportscaster concerning her relationship status at the moment, Josina is believed to be single.