Hollywood has been graced with an inexhaustible number of talented individuals who have taken to the industry to showcase their creativity. While some of them have gone on to have long and lasting careers in the industry, some have had short-lived careers for a variety of reasons, one of which is drugs overdose. In the latter category is Inger Stevens, an actress whose career lasted 16 years.
Inger Stevens' time in the industry saw her make a name for herself through films like Man on Fire and the show, The Farmer's Daughter where she established herself as a talented actress. During her short time as an actress, she worked across all three mediums of acting, including on stage.
Early Life
Inger Stevens was born on the 18th of October, 1934 in Stockholm, Sweden to parents Per Gustaf and Lisbet Stensland. She had a difficult childhood, battling illness and her mother's abandonment when she was nine years old. When she was ten years old, Inger and her only sibling, a sister relocated to the United States to join their father who had relocated ahead of time to find a life for them in America.
She graduated from Manhattan High School in Kansas and at the age of 16, she left her home to join burlesque shows in Kansas City, eventually relocating to New York City two years after where she began her journey into the world of acting.
At New York City, she worked as a chorus girl while she trained as an actress at the Actors Studio. Before she began to appear in movies and TV shows, Inger Stevens worked on commercials and stage plays before she earned her debut appearance in the show, Goodyear Playhouse where she played the character, Jana in an episode. She also appeared in other shows like Mister Peepers, Armstrong Circle Theatre, and Danger in the same year.
Before she got her breakthrough role in the film, Man on Fire in 1957, Inger Stevens appeared in a series of shows, including The Millionaire and Alfred Hitchcock Presents, prior to her performance as Nina Wylie in the movie which transformed her into a nationally recognized actress. Her success in the film led to appearances in other major productions like The Buccaneer, Cry Terror! And The World, The Flesh and The Devil. She also starred in shows like Playhouse 90 and Zane Grey Theater. However, it wasn't until she began to appear in The Farmer's Daughter, playing the characters Katy Holstrum, Katy Morley and Ann Carpenter that her stardom was established. Inger played the role across 101 episodes between 1963 and 1966.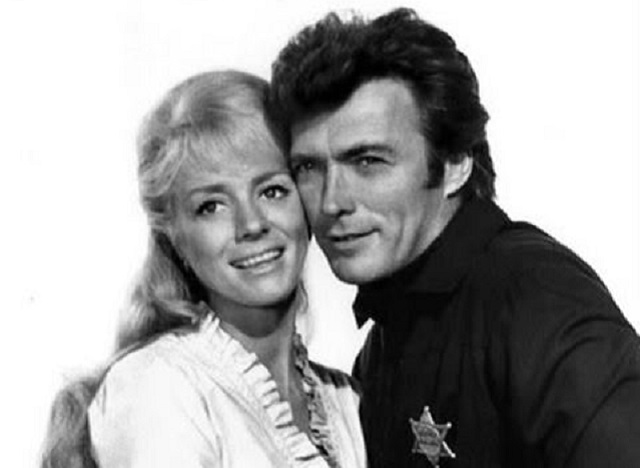 After the success of the show, Inger Stevens appeared in other films like Hang 'Em High, Madigan, A Time for Killing, House of Cards and in an episode of the show, The Most Deadly Game as Vanessa Smith, which was her last role before her untimely passing. She appeared in a total of fifty-five movies and TV shows over the course of her career.
During her sixteen-year career, Inger Stevens was nominated for two Primetime Emmy awards, for The Farmer's Daughter and The Dick Powell Show and she also won the Golden Globe for The Farmer's Daughter.
Personal Details
During her lifetime, Inger Stevens was married twice. She first got married to Anthony Soglio, who was her agent at the time. The two of them were married for three years between 1955 and 1958.
Although during her lifetime, she was never known to have gotten married again, it was later revealed after her death that she was secretly married to Ike Jones at the time of her death. The couple got married in 1961 and remained married until her death. They got married in Tijuana, Mexico and reportedly never lived publicly as husband and wife because of feared discrimination, due to Ike Jones' African-American ethnic origin.
Her husband, Ike Jones was the first African-American to graduate from UCLA's School of Theater, Film, and Television.
See Also: Jayne Mansfield – Bio, Children, Spouse, Height, Measurements, Death
How Did Inger Stevens Die?
Inger Stevens died of drug overdose, one that was medically described as 'acute barbiturate poisoning'. She was found by her roommate, Lola McNally on the 30th of April, 1970. Although she was not dead when she was discovered by her friend, she died on the way to the hospital in an ambulance.

The description of her cause of death was ruled a suicide. After a memorial service, her body was cremated and the ashes scattered over the Pacific Ocean.

Fact Check: We strive for accuracy and fairness. If you see something that needs updating,