Emma Watson's role as Hermoine Granger in the incredibly successful Harry Potter franchise has come to epitomize everything the young actress stands for. The commercial success and cultural impact of Harry Porter are such that it will forever shape our perception of her craft as an actress. Since then, the star has proved herself to be an amazing actress. Her recent stellar performance as Meg March in Greta Gerwig's adaptation of Louisa May Alcott's Little Women has further cemented her place as more than just a child actress.
As she has grown into a superstar, she has taken up more responsibilities and become more actively involved in society in ways more far-reaching than acting. Since 2014, she has become a global activist after she was appointed a UN Women Goodwill Ambassador, helping to champion female rights and gender equality.
Emma Watson's Early Life and Family Background 
Born 15th April 1990 in Paris to English lawyers Chris Watson and Jacqueline Luesby, Emma returned to England with her mom after her parents separated. After she returned to the UK, she attended the Dragon School in Oxford with her brother. Emma remained at the school until 2003. She also attended the Oxford Branch of Stagecoach Theatre Arts, where she trained to become an actress after discovering at the age of six that she wanted to be an actress.
At the Stagecoach Theater Arts, a part-time theater school, she studied singing, dancing, and acting. By the time she turned ten, she had already appeared in many of Stagecoach's productions, honing her craft. Some of the plays she appeared on include The Happy Prince and Arthur: The Young Years. However, her professional acting debut came when she landed the role of a lifetime as Hermoine Granger in the Harry Potter film series.
The Actress Lives a Very Introverted Life
Not every actor's off-screen persona is that of a bubbly-party loving social bird that has come to be the assumption about entertainers. A qualified yoga teacher, Emma has an interesting routine of spending 10 days every year in what she terms a silent retreat: a period of silence and reflection. She loves her privacy and spends most of her spare time reading indoors.
She has no permanent address as she shuttles between London and New York, a lifestyle she fine-tuned while balancing a demanding career across the Atlantic with her studying English literature at Brown University and Worcester College, Oxford. Emma is also keen on tattoos. She got multiple tattoos for her 2015 role in The Bling Ring, most notably on her shoulder and lower back.
She Has Become A Champion of Women Rights
When you are plucked out of a group of fellow kids as a nine-year-old and handed a role that would change your life forever, it is utterly impossible that your life trajectory ever reverts to that of an everyday person. Emma has harnessed this global recognition to become one a force for good.
She was appointed a UN Women Goodwill Ambassador, and in 2019, she donated £1 million to aid women on the receiving end of sexual harassment. Also, in 2019, alongside three eminent Nobel Peace Laureates, Nadia Murad, Dr. Denis Mukwege, and Ouided Bouchamaoui, Emma was picked to join the Gender Equality Council, a role that helps her further passion for gender equality across the globe.
A Sneak Peek Into Emma Watson's Dating Timeline
Throughout her career, the free-spirited Emma has dated actors, athletes, musicians, and businessmen. Most of the time, she rarely discusses her dating choices in interviews and prefers to keep that side of things personal. This hasn't stopped the speculation and media attention surrounding the people she is photographed with or attends social functions with. While it will be unrealistic to think she has dated everyone she has been spotted in a photograph with, it is easier to follow patterns and trends over time to narrow down on those she has had a serious emotional connection with.
Angus Willoughby
Emma met Angus while they were both studying at the Royal Academy of Dramatic Arts in London. They met in 2007 and dated for a few months, no one knows how and when precisely they broke up. Angus is best known for his role as Sam in the 2011 movie, The Hitchhiker.
 Francis Boulle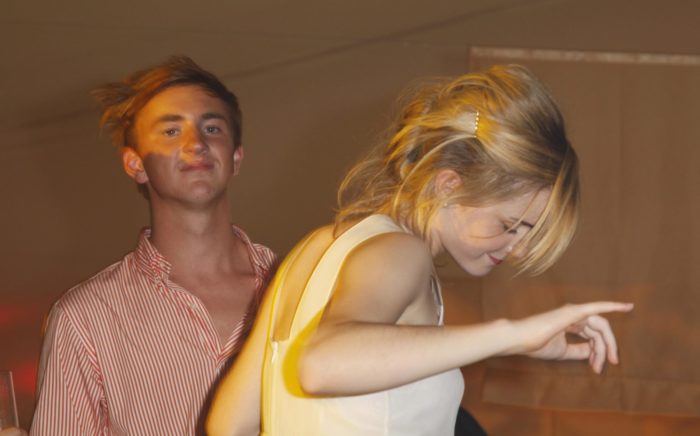 Emma and Francis were first seen flirting at a Cartier polo party in 2008. They dated for a bit but decided to go there separate ways majorly because Francis at the time didn't want to just be seen as the boyfriend of a child actress. An established British entrepreneur, Francis is most popular for his appearance in the reality TV show Made in Chelsea.
Jay Barrymore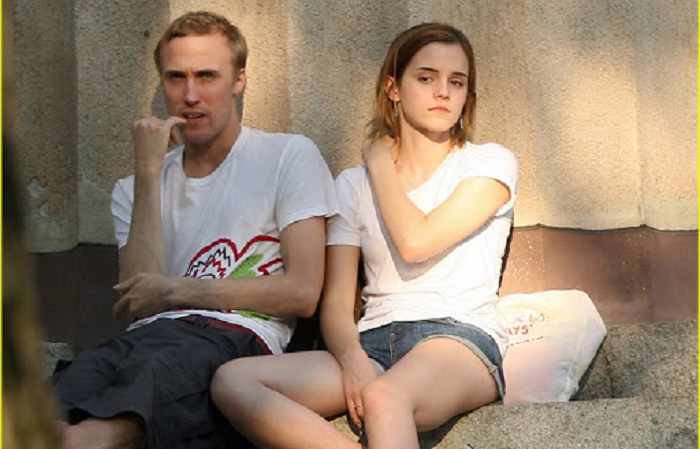 Emma had a brief relationship with British financier Jay Barrymore from 2008 to 2009. At the time, she was still a student at Rhode Island's Brown University. Despite the age difference between them (seven years), their relationship soared. However, the distance between the couple was able to bring much strain to their relationship, which ultimately led to their breakup after one year.
Rafael Cebrián
Rafael Cebrián is a Spanish actor who is popular for his appearance on Narcos, Borgia, and Greenhouse Academy. He started dating Emma Watson in November 2009, not long after she broke up with Jay. The news of their relationship started making the rounds after they were spotted getting all cozy while attending a hockey game in NYC. Their relationship, however, couldn't last more than 6 months, and they went their separate ways.
George Craig
George is a British music star who rose to fame as the lead singer of the rock band One Night Only. Emma and George first met each other while shooting an ad campaign for Burberry in 2010. Meanwhile, George works as a model for Burberry, and he is also a member of the Pint Club. They were both spotted at the Glastonbury Festival, after which she made an appearance in One Night Only's music video for "Say You Don't Want It." A few months down the line, they broke up, and George went on to date Diana Vickers.
Will Adamowics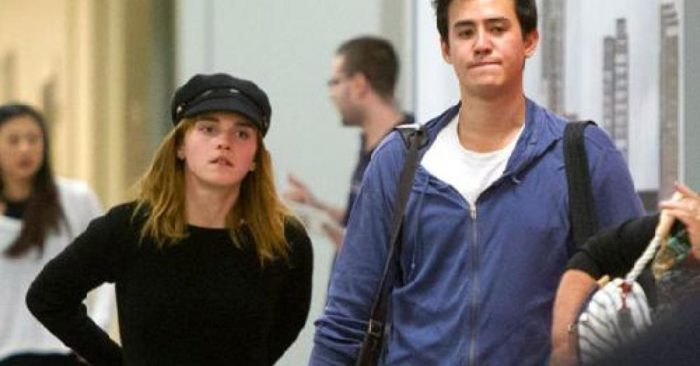 From 2011 to 2013, Emma had a relationship with Will Adamowics. The pair first saw each other while studying at Oxford University. After a while, they decided to hit things off. However, their relationship came into the limelight in 2012 when they were caught on camera by paparazzi while making out at Coachella Music and Arts Festival. Due to Watson's busy schedule, they decided to call time on the relationship.
Matthew Janney
From January to November 2014, the actress dated Matthew Janney, another Oxford student who was a Rugby Player. Watson and Janney were first spotted displaying affection during a Caribbean vacation. However, their relationship didn't last long as they went their separate ways 10 months later. After their split, the actress disclosed during an interview that their breakup was an amicable one, and they are still good friends.
Roberto Aguire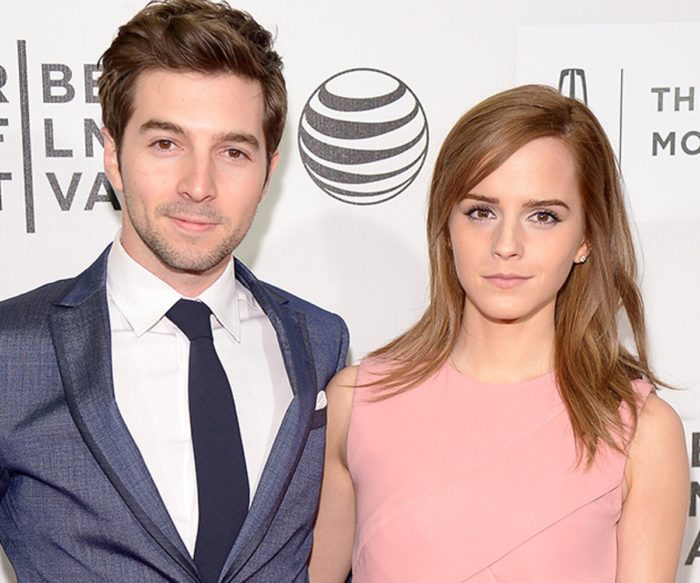 Emma Watson dated Roberto Aguire, who is a Mexican producer and actor. The duo met on the set of Harry Potter and the Goblet of Fire, and thereafter, they hit things off. They attended the Tribeca Film Festival premiere of Boulevard in April 2014. Unfortunately, no one is clear about when and what led to their split.
William Knight
The following year, in October 2015, Emma began dating tech entrepreneur, William Knight. William became popular through his role as the manager of Silicon Valley. While it lasted, the couple kept their relationship under the shades. In November 2017, it emerged that she and the American Tech Entrepreneur parted ways.
Who Is She Currently Dating?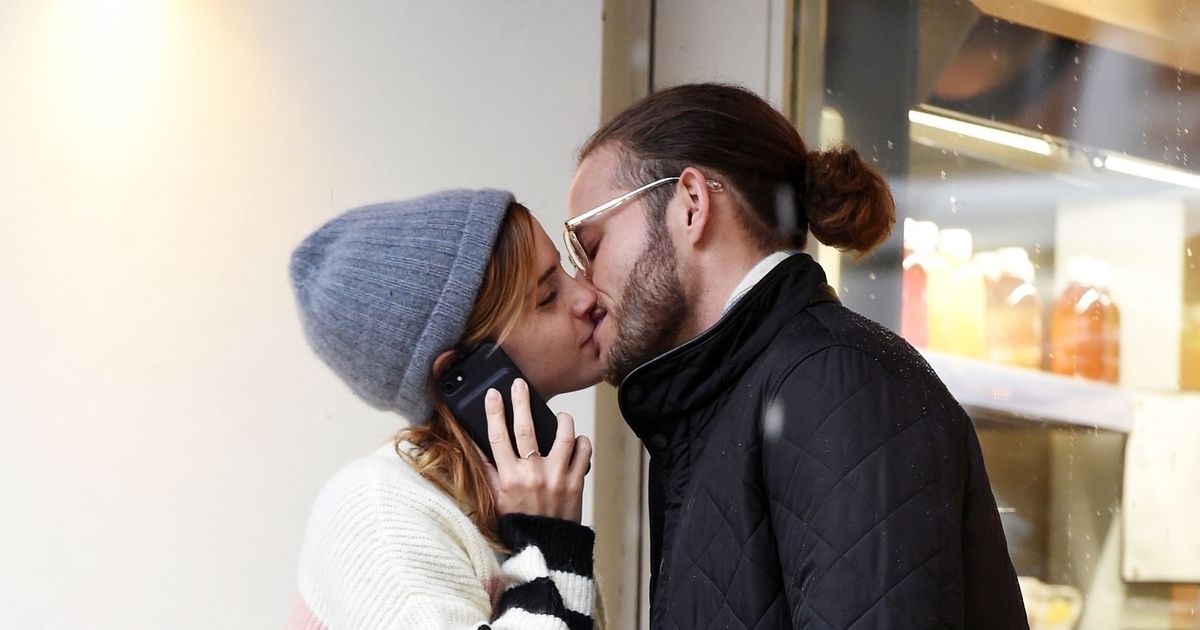 Towards the latter stages of 2019, Emma Watson was pictured kissing a man around Gail's bakery in Notting Hill, West London. For a few weeks, the paparazzi went into overdrive trying to decipher the identity of her new lover.
It turns out Emma's new love is Businessman Leo Robinton who has reportedly gone as far as meeting her parents. After trying their best to keep the relationship private, it becomes clear that something serious is in the offing.