Drake Net Worth is $90 Million
The Canadian-born rapper stands out as one of the greatest rappers not only in Canada and US but the world over. In addition to being a rapper, Drake is also a singer, songwriter, record producer and actor. Drake has enjoyed a steady rise in his career since entering the scene in 2001. He made his debut on 2017 Forbes Five list as the 5th wealthiest hip-hop artist in 2017.
Drake Net Worth: How He Began
Born Aubrey Drake Graham, the rap artist who also go by names Aubrey, Aub, as well as Aubrey Graham was born in Toronto, Ontario on October 24, 1986. Drake began his music career in 2001 and it wasn't long before the world took notice of his prowess in rap music. This led to him being signed by renowned music producers who played a vital role in making him rise to fame in a short time.
Prior to his amazing career, Drake started off acting in a local Canadian show known as Degrassi: The Next Generation. This was after being introduced to an agent who was a father to one of his high school classmates. After a couple of shows, the young and budding actor started to branch out into music.
Drake Net Worth: Music Success, Tour Earnings
Working with already-established music producers such as Jas Prince, the founder of Rap-A-Lot records was key to his success. At 20 years old, Drake released a mixtape via MySpace as well as on his website. It wasn't long before already-established and popular rap artists Lil Wayne came calling. In 2008, Lil Wayne, who was already a household name invited Drake to join him on a music tour. This led to him signing a recording deal with Lil Wayne's music stable, Young Money Entertainment in 2009. By 2011, Aub's net worth was estimated to be $20 million
At the age of 23, Drake was quoted saying that he would be making $25 million before he turned 25, a dream that seemed too big for one who just entered the music scene. Well, by the time he was 27, he already had a net worth of $40 million.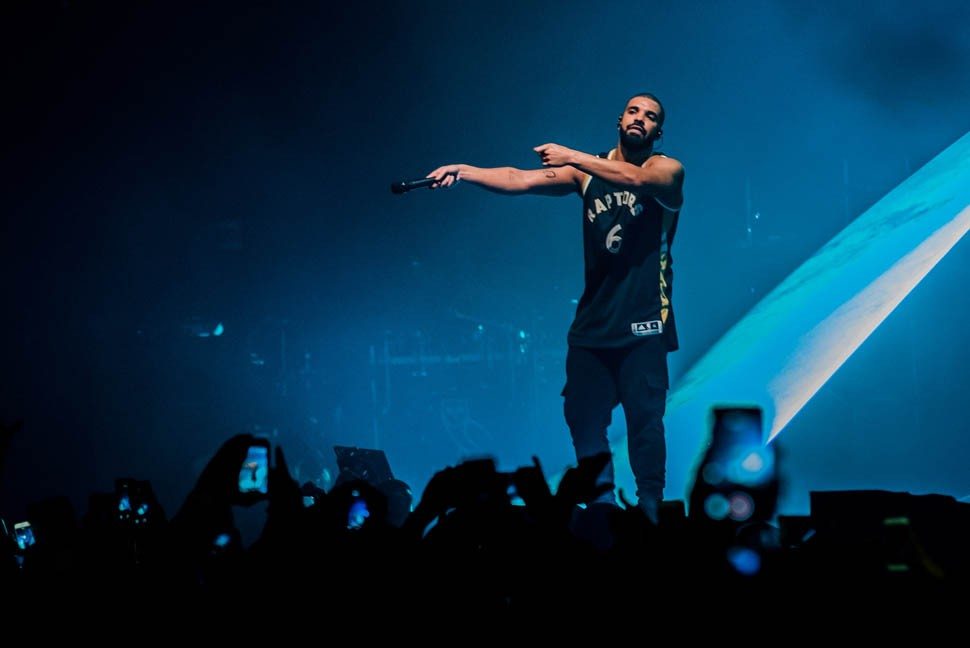 See Also: Chris Brown's Net Worth
Drake has worked with other famous musicians including Jay-Z, Rick Ross, Nicki Minaj, Eminem, Kanye West, Birdman, Rihanna and many others. Backing from such great artists paved way for his rapid rise to success in less than 3 years.
Drake has performed in sold-out concerts; his songs have topped the Billboard's, R&B, Hip-Hop charts and many others. In 2010, he was among the star performers at the 2010 Grammy Awards and also won the Best New Artist BET award in 2010.
The year 2016 was a massive year for Drake. His 4th studio album Views broke numerous records. The album became the first ever to score 1 billion streams on Apple Music. It featured multi-platinum singles like One Dance and "Hotline Bling". The later won him his second and third Grammy Award. Thanks to the incredible success of the album, Drake was able to earn $1 million per night on tour. The London shows of his "Boy Meets World Tour" grossed almost $14 million.
Drake has featured in a handful of movies, taking up a cameo role or portraying a different character. Some of his acts include; Beyond the Break, Anchorman 2: The Legend Continues, Breakaway, Ice Age 4: Continental Drift (voice), Think Like a Man Too and many others.
Drake Net Worth: Endorsements, Businesses
Drake's large fan base have earned him endorsement deals and sponsorship from top brands. In 2013, he signed a deal with Jordan brand from Nike as part of creating his own footwear line. This came at a time when Kanye West had been endorsed by Adidas after leaving the Nike stable.
Other companies that have endorsed the rapper include Apple, Kodak, Virgin America, and Sprite (Coca-Cola). He is an ambassador for NBA franchise Toronto Raptors. Drake makes an estimated $3 million from his endorsement deals.
Drake owns a clothing line OVO (October's Very Own) and a record label OVO Sound.