Serena Williams is a world renowned professional tennis player, who has an estimated net worth of $160 million.
Serena Williams Net Worth: Early Career Years
Serena was born on September 26, 1981 in Saginaw, Michigan. At at a tender age, her family moved to Compton, California where she began playing tennis with her sister Venus at the age of 3. The sisters got home schooled to ensure they got enough time for practice. Under the tutelage of her father, Serena's tennis skills developed. She was ranked the no. 1 player in the under 10 division.
In 1995 she went professional and in a few years, she broke into the top-100 bracket.
Serena Williams Net Worth: Achievements
Serena's over 2 decade professional tennis career have seen her being named the world number 1 six times. The first was in July 2002. She won her first Grand Slam title at the age of 17, and so far won at least 21 Grand Slam titles. She has won three Olympic gold medals from the Beijing, London and Sydney Olympics. She currently has a win percentage of 85.4% in singles and 86.8% in doubles. She is the first player to win 5 Australian Open singles titles.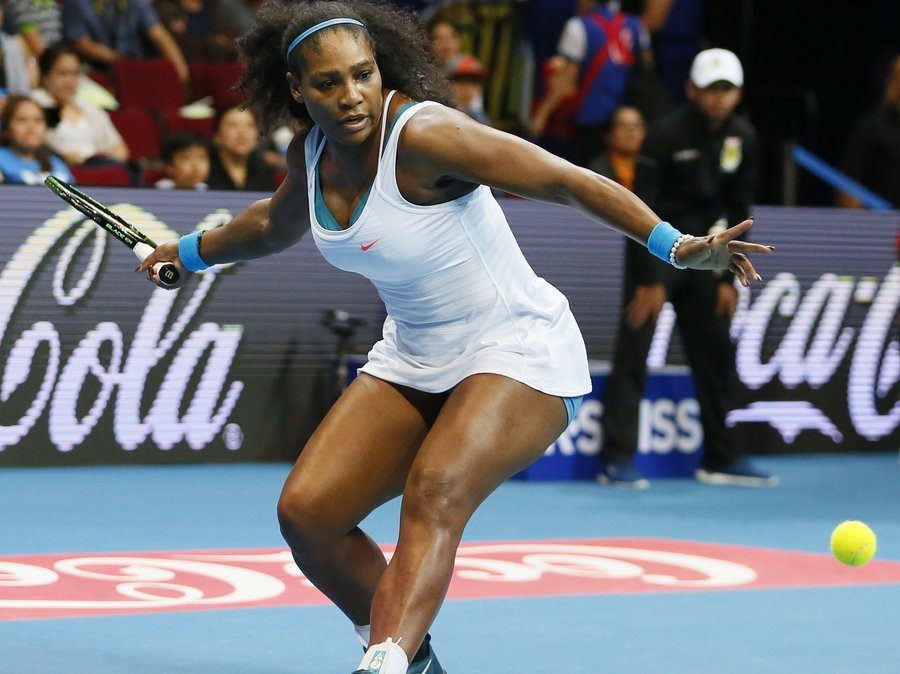 Serena Williams Net Worth: Earnings
She has earned the most prize money in the world among female players, and is the highest-earning female tennis player in the world. Serena made $22 million between June 2013 and June 2014. Half of that came from prize money while the other half came from endorsements. After winning both the US Open and US Open series, Serena received $4 million, making it the highest payday in history. Between November 2014 and November 2015, she earned $46 million.
Serena endorses companies like Kraft Foods, Nike, Delta Airlines, Aston Martin, Audemars, Piquet, Mission Athletecare, OPI Products, Chase Bank, Beats By Dre, Pepsi and more.
Apart from her endorsement deals, Serena is involved in other ventures like fashion and entertainment. She produces her own Nike fashion line and a separate Serena Williams Signature Segment clothing line, she has a signature collection of handbags and jewelry sold on HSN.
The tennis star owns investments in some of the companies she endorses, like Sleep Sheets, and Mission. Together with her sister Venus, they own stakes in NFL side Miami Dolphins, making them the first African-American women to own an NFL franchise. In entertainment, Serena has lent her voice to a number of animated TV shows.
Serena Williams is still actively involved in the tennis game, thus her net worth is bound to increase.