Daniel Sunjata is an American film and television actor widely recognized for portraying Frank Riviera on Rescue Me. Since he began his career, he has found consistent work as a performer on the stage and onscreen. He established himself as one of the veritable actors of the last decade, garnering fame and millions of fans in the process.
The Tony-nominated actor has received several honors throughout his career. Asides from his professional achievements, Sunjata is also famous for his controversial political opinions. He is a firm believer in the conspiracy theory that the United States Government orchestrated the deadly 9/11 terrorist attack.
But while his professional accomplishments are known far and wide, his personal life is a haven of unknowns. Here, we attempt to answer the questions that have plagued the actor's own life since he became a notable figure.
Meet Daniel Sunjata, Son of a Civil Rights Worker
The actor was born Daniel Sunjata Condon on December 30, 1971. His biological mother was a runaway white teenager, while his father was a black man, which makes him an individual of mixed race. Shortly after he was born, he was adopted by Bill and Catherine Condon. Bill works as a police dispatcher, and his wife was a civil rights activist. His adoptive parents named him Sundiata Keita, the famous African King who built the Mali Empire and raised him in Chicago.
He attended Mount Carmel High School. He was a very athletic teenager, so he was a part of his school's football squad, where he played as a linebacker and helped the team bring home state championship titles. After he graduated from high school, he pursued his bachelor's degree at Florida A&M University as well as the University of Louisiana at Lafayette. He then went to the Tisch School of Arts at New York University, where he obtained an MFA.
A Brief Exploration of His Career
He began his acting career by starring in the Twelfth Night, or What You Will in 1998. His next television role was in D.C, followed by Law & Order: Special Victims Unit. He was then cast to play a sailor in a 9/11 themed episode of the hit series Sex and the City. In 2003, Sunjata made his debut Broadway appearance in the award-winning play Take Me Out, playing a gay baseball player. He received a Theatre World Award for his outstanding performance and picked up a Drama Desk Award and Tony Award nomination along the way.
A Filmography with More than 44 Credits
In 2004, he starred in Brother to Brother as a fictionalized version of the poet and civil rights activist Langston Hughes. Daniel Sunjata also featured in The Devil Wears Prada, The Bronx is Burning, The Dark Knight Rises, and Rescue Me, earning national recognition for portraying the character, Franco Rivera.
Sunjata's other memorable roles were as Nurse Eli; and Paul Briggs, an FBI agent on the series Graceland. You might also recognize him from his theatre, television, and film appearances in The Country House, Macbeth, Animal Kingdom, Smash, Notorious, Love Monkey, One for the Money, Lullaby, Noel, and Small Town Crime.
Overall, in more than two decades as an actor, Daniel has more than 43 credits to his name. He also has at least one award nomination for his onscreen work. His performance in The Bronx is Burning, earned him an Image Awards nomination for Outstanding Actor in a Television Movie.
Daniel Sunjata Sexuality Remains Unknown
Daniel Sunjata's love life has been the subject of much controversy throughout his career. One of those controversies, if one could call it that, is his sexuality. Being one of Hollywood's most beautiful men, publicly single and famously playing a gay character on Broadway, sparked rumors that the Illinois-born actor is gay. His performance as a gay baseball player in Take Me Out earned him his first Tony nomination.
However, all evidence suggests it is nothing more than a rumor—an unsubstantiated one at that. While there is still a lot to learn about how sexuality is biologically determined, we know it has nothing to do with having good looks. Secondly, playing a convincing gay character on stage proves nothing more than his talents as an actor.
As for his perpetually single status, while unusual, it is no evidence that he is gay. After all, he is part of a generation of Hollywood that is more welcoming to gay talents. Overall, Daniel Sunjata's sexuality continues to be a mystery, and we cannot say where he lies, one way or the other.
A Sextape of His Reportedly Leaked in 2016
In December 2016, the closest concrete evidence of Daniel Sunjata's sexuality began to circulate. In the sex tape, a man believed to be Daniel was involved with another man. The tape, which was considered revenge porn, started a host of comments on his Instagram page, @danielsunjata. However, before it could be verified, he locked his account, went private, and eventually deactivated. Nothing has been heard of the sex tape since.
He Has Never Been Married Or Been in a Known Relationship
In an industry like Hollywood, where gossip peddling is an inherent part of the profession, it is strange that Daniel Sunjata has never been linked with anyone. Male or female, Daniel has never been in a publicly recognized relationship and has never gotten married. He also doesn't have any children.
The closest he has come to a relationship rumor was in 2015. Daniel and a woman, Rosalba Sierra, were spotted multiple times together at various industry events.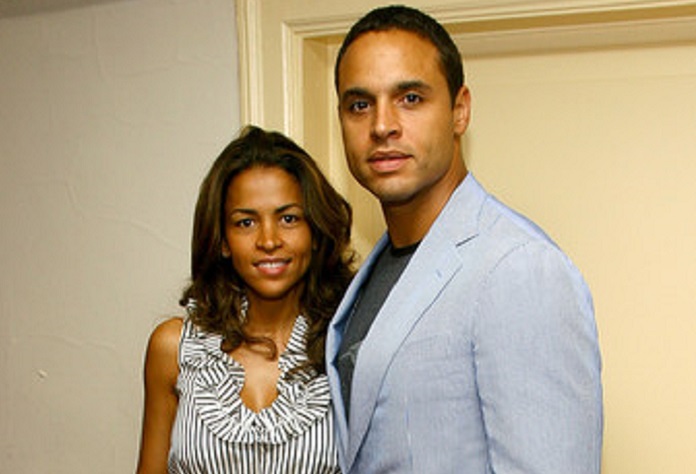 Naturally, tabloids and observers speculated that they were a couple, but in true Daniel Sunjata fashion, he never confirmed it. Not long after, she stopped appearing alongside the actor at red carpets and premieres.
For a man with more than 43 credits to his name, across television and film, it is a Hollywood phenomenon. But his lack of detailed relationship history, especially with a fellow actor, might be down to a personal principle.
Read Also: Erica Tazel – Bio, Movies, and TV Shows, If Married, Who is Her Husband?
Daniel Doesn't Date Co-Workers
One explanation for the lack of relationship rumors and gossips since Daniel Sunjata became a professional actor is, he doesn't believe in workplace dating. During a 21 Questions interview with Buzzfeed, the actor shared that he considers dating in the workplace to be a huge no.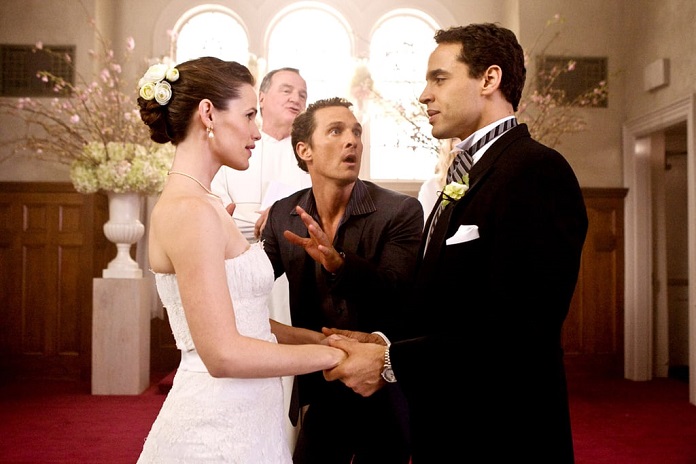 According to him, if and when it ends, it pollutes the working environment. So that might explain why, even though he has played partners to a few actresses onscreen, none of it has sparked dating rumors. He played the partner of Vanessa Ferlito in Graceland and Dilshad Vadsaria in Notorious. In his role as Nurse Eli on Grey's Anatomy, he also had a relationship with Chandra Wilson's character, Miranda Bailey.