Benzino is an American record producer, hip hop media executive, and reality TV personality whose total asset is estimated at $10 million. Read on to discover more on his wealth sources.
Benzino Biography
Benzino was born Raymond Scott on July 18, 1965, in Boston, Massachusetts. He started out as a rapper under the moniker Ray Dog with the hip-hop group The Almighty RSO founded in 1986. The year The Almighty RSO was founded, they won the ICA B-Town Rap Battle which served as a major breakthrough for them. Two years later in 1991, they released their first single titled "We're Notorious."
As their activity increased, so did their fame among the Boston locals and in 1991 they were signed to Tommy Boy Records. However, the new record deal came after one of its members, 17-year-old MC Rock was stabbed to death by a nightclub bouncer.
The Almighty RSO released their debut EP in 1994 titled "Revenge of da Badd Boyz". The EP produced a highly controversial single "One in the Chamba" which criticized the killing of two Boston youths by the police. The single lead to the Boston Police dept to file a lawsuit against them, notwithstanding the group stayed together and joined Flavor Unit, a crew of emcees and DJ's managed by Queen Latifah. The group's LP "Doomsday: Forever RSO" released in 1996 featured rappers like Faith Evans.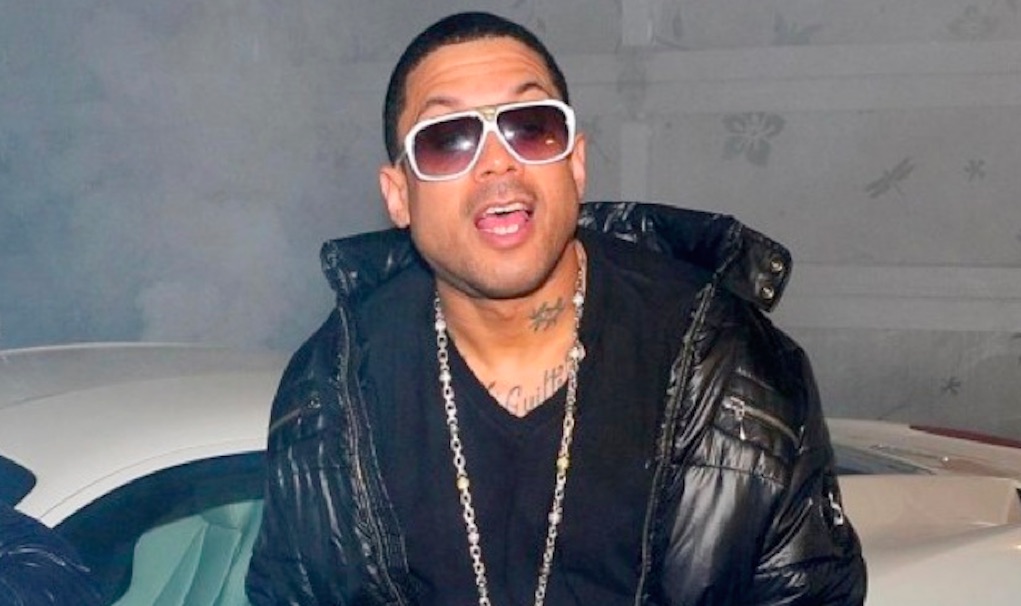 Mad Men And Solo Career
Benzino in 1998 then formed another group Made Men and under Restless Records, they released their first album "Classic Limited Edition" in 1999. The album featured production from Kanye West who was at the time unknown while one of the 25 tracks featured Master P. The album achieved moderate success peaking at #61 on the Billboard 200 and #9 on the Top R&B/Hip-Hop Albums. Made Men never released any other album but continued to feature in tracks of other artists and in 2004 their activity completely diminished.
While Mad Men as a group were without new releases, Benzino launched a solo career in 2001 with his debut album "The Benzino Project" released under Motown Records. The album featured artists like Snoop Dogg and Diddy. It peaked at #24 on the Top R&B/Hip-Hop Albums and #84 on The Billboard 200 and sold just 75,000 copies in its first week. As a result of the moderate success, Motown Records dropped him.
Despite the rather disappointing solo start, Benzino continued releasing new works. His second studio album Redemption released in 2003 under Elektra Records was more successful and is till today his highest charting album. It peaked at #31 on the Billboard Top R&B/Hip-Hop Albums and #65 on the Billboard 200 chart. Selling 20,000 units in its first week, the album also produced the hit single "Rock The Party" which peaked at #19 on the Billboard Hot 100 to become his highest charting single to date. It also sold 450,000 copies in its first week. The single's popularity gave it a feature on the 2002 Jason Statham film "The Transporters" and 2002 film "I Spy".
Though Benzino's music hasn't exactly experienced tremendous success, he has continued to release new works. Since his fourth solo album "The Antidote" he has been focused on releasing mixtapes rather than albums.
Source of Wealth And Hip Hop Weekly
Benzino may not be among the top rappers in the music industry today but he has found more success with magazine publishing which is responsible for the bulk of his net worth. It began back in 1988 when he became a part of The Source Magazine as originally founded by his longtime friend David Mays.
Mays first published the magazine as a single-sheet newsletter in his Harvard dorm room. The Source quickly became a national magazine, covering hip-hop music, culture and politics. It then expanded to include a French, Latino and Israel franchises as well as a clothing line.
However, following a series of controversies including his longstanding beef with Eminem, the unlawful firing of a staff, sexual harassment allegations, and favoritism, to name a few, Mays and Benzino were forced out of the company in 2006 by its private equity investors, Black Enterprise/Greenwich Street Corporate Growth Partners. The same year, the duo founded another hip-hop focused magazine known as Hip Hop Weekly. Based in Atlanta, Georgia, the magazine publishes 26 issues per year.
Reality TV – Love And Hip Hop Atlanta And Others
Benzino dabbled into reality television in 2012 making his debut on "Love & Hip Hop: Atlanta" where he was introduced as a friend of Stevie J. He continued as a supporting cast until its third season in 2014 when he was fired for threatening a producer, following his feud with Stevie and his girlfriend Joseline Hernandez.
Benzino then starred on the 6th season of Marriage Boot Camp: Reality Stars with Althea Heart and in 2016 "The Next: 15".
Is Benzino Married and Does He Have Wife and Kids?
Benzino is of Cape Verdean descent. He has two sisters; Maureen and Anita, who are both medical practitioners.

The reality TV star was previously engaged to fellow Love & Hip Hop: Atlanta star, Althea Heart who has a baby boy for him. The child, Zino Antonio, was born on November 10, 2015.

Benzino has two other older children, a boy named Taj and a girl named Brittany whom he maintains a close relationship with.

Fact Check: We strive for accuracy and fairness. If you see something that needs updating,