The famous English actor is very popular in Hollywood for his antihero roles and sometimes performing his own stage combat and stunts. Jason is best known for his outstanding performances in high-grossing movies like "The Italian Job", "The Transporter" series as well as "The Expendables" series, "Crank" among others. He's also one of the big names who joined the famous "Fast and the Furious" franchise. While he made a cameo appearance in "Fast & Furious" 6, Jason starred in Furious 7 and "The Fate of the Furious."
In addition to being a talented actor, the Derbyshire-born star is also good in martial arts and competitive diving which has come in handy in his career as he has become a big shot in the industry for performing most of his stunts in movies by himself.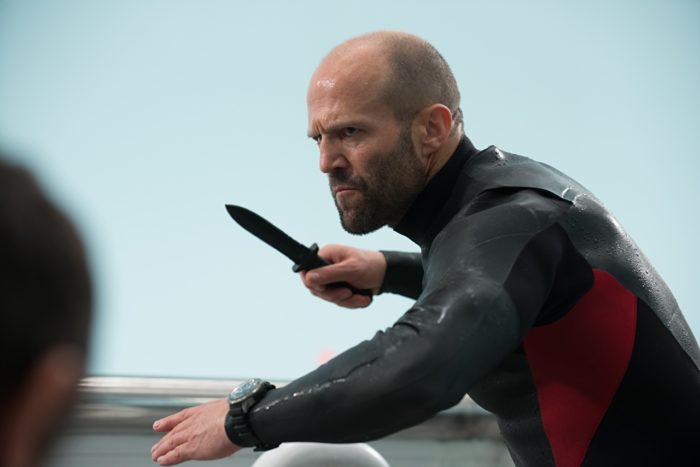 Jason Statham's Age and Early Life
Born on 26 July 1967 in Shirebrook, Derbyshire, England, Jason was attracted to football, martial arts as well as diving from when he was still a little child. As a teenager, he decided not to follow his father's line of work at the local market stalls. Thus, he took his passion for martial arts and diving to the next level as he became a member of the "National Diving Squad" for twelve years. Moreover, he also competed at the 1990 Commonwealth Games for England.
Also Read: Adam Levine Biography
Also, with the help of football player Vinnie Jones who was his childhood friend, Jason was able to make a name on the football pitch. But, he still didn't feel like he was doing enough for himself.
Eventually, Jason took his first step in the entertainment industry when he started modeling for a brand "French Connection". This experience was a groundbreaking one as it opened many doors to the success he enjoys today. Jason also appeared in a few music videos following his modeling career. However, after making a few music videos, he was introduced to British director Guy Ritchie who was developing a film project and needed to fill the role of a street-wise con artist at the time. When Ritchie heard about Statham's past as a black market salesman, he decided that he would be the perfect match for the character. Thus, he cast him to play the role of "Bacon" in his 1998 crime comedy thriller videos, "Lock, Stock and Two Smoking Barrels".
Apparently, Jason still had a taste of his father's kind of work before he made it in the movie industry. Notably, Jason, at a time when the going became tough, sold fake perfumes and jewelry on the streets to make ends meet.
Notwithstanding, his debut movie pushed him to the spotlight as it was well received by critics and the creme de la creme in the industry. Subsequently, he climbed to fame from his next movie "Snatch", released in 2000. Afterwards, Jason became a famous actor in Hollywood, appearing in movies alongside popular Hollywood stars. He also influenced a slew of characters on comic books.
Also Read: Steven Tyler Profile
His Movies and TV Shows
As one of Hollywood's most popular actors, Jason has many top-notch movies like "Mean Machine", "The Bank Job", "The Mechanic" "The Expendables" and much more under his belt. Mostly noted for being typecast as an antihero, Jason has also been a part of action and comedy movies like "London", "Crank: High Voltage" and more. All of these projects have added heavily to Jason Statham's net worth.
You will not be entirely surprised to find out that he was also in Snatch, Turn it up, Ghost of Mars, The One, Collateral, Death Race, In The Name Of The King, Wildcard, Blitz and Gnomeo And Juliet.
Most notably, he was also in The Italian Job, Fast And Furious 6, Furious 7, Cellular, The Pink Panther and he showed off his comedic chops in Spy.
For the most part, with more exclusive movies in the pipeline, and a lot of hard work he's put in, Jason Statham's earnings will definitely continue to appreciate.
Does Jason Statham Have A Wife or Girlfriend?
The movie star has been dating a well-known model, Rosie Huntington Whiteley. Before going into a relationship with Rosie in 2010, Jason had been in a seven-year-long relationship with another model Kelly Brook which went on until 2004. He and Rosie announced their engagement in January 2016 and in February 2017, they announced that their first child was underway. On June 24, Jason and Rosie welcomed their son Jack Oscar.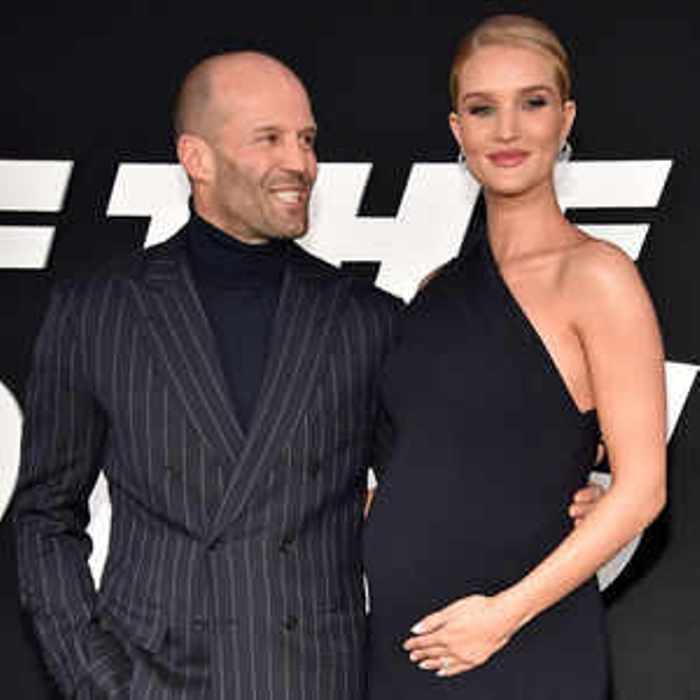 How much money does he have?
After putting his days of struggling to survive behind him, Jason now lives a lavish life in his multi-million dollar homes and estates that extend across USA and England. As a luxury car enthusiast, Jason has also managed to collect numerous cars such as "Audi S8", "Jaguar E Type" a lot more which most people can only dream of. All these assets do not seem too extravagant or affect Jason Statham's asset of $50 million.
Quick Facts and Body Measurements
Full Name: Jason Statham
Profession: Actor, Producer, Martial artist, former Diver
Height: 1.78 m
Nationality: English
Date of Birth: July 26, 1967
Height: 1.78 m
Weight: 77 kg
Place of Birth: Shirebrook, Derbyshire, England, UK
Marital Status: Engaged (Rosie Huntington Whitely)
Astrological Sign: Leo
Jason Statham Earnings: $50 million