The Indian movie industry—Bollywood—has been flourishing so much and presently, it has become a force to reckon with in matters of entertainment. Undoubtedly, it has grown to be recognized as one of the leading movie industries in the globe, and also a home for some of the richest actresses worldwide. With the rise of cinema in India, actresses in Bollywood have been adding glamour as well as the edge to the industry with their acting skills and have been reaping the big bucks for their effort. However, there are actresses who have managed to seize opportunities better than others and those are the ones who have come to dominate the industry, amassing a tremendous amount of fame and fortune. Who are these actresses?
Here Are The Richest Actresses In Bollywood
20. Shruti Haasan 
They say hard work always pays; this adage begins to ring true when you consider the life of people like Shruti Haasan who came on board the Indian entertainment industry in 2009 and has amassed a net worth of $6 million over the years. Shruti gained popularity with Hindi, Telugu, and Tamil language movies. Even her daughter Kamal Haasan is part of the Indian movie world as a respected actress and producer.
Shruti has shared the screen with Bollywood icons like Ravi Teja on the set of the action movie Balupu which was a box office hit. She is not just an actress; the Bollywood entertainer is a popular vocalist who has been singing from the tender age of 6.
19. Parineeti Chopra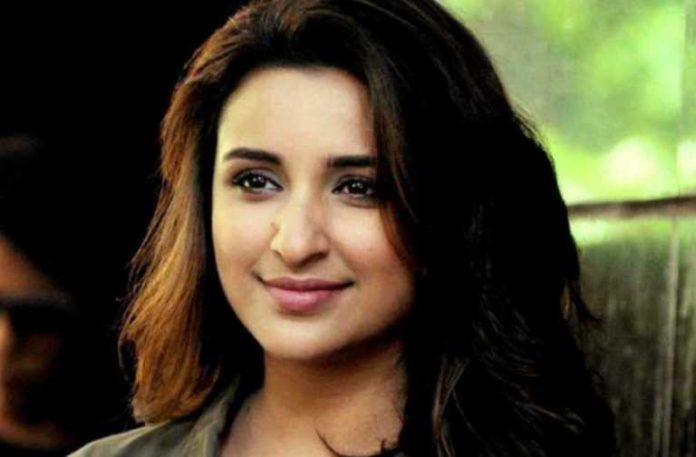 Parineeti Chopra has blood ties with one of the richest actresses in Bollywood Priyanka Chopra. Since they are cousins, fans have always assumed that Priyanka must have given Parineeti a leg up in the entertainment world. However many are of the opinion that Parineeti is naturally talented and never needed any help.
Through her own efforts, Parineeti secured acting roles in some of the top Bollywood movies appearing in Man's World, Ladies vs Richy Bahl, Shuddth Desi Romance, and Ishaqzaade. She earned wealth in excess of $8 million and was named among the most powerful women of 2011 by Verve.
18. Dimple Kapadia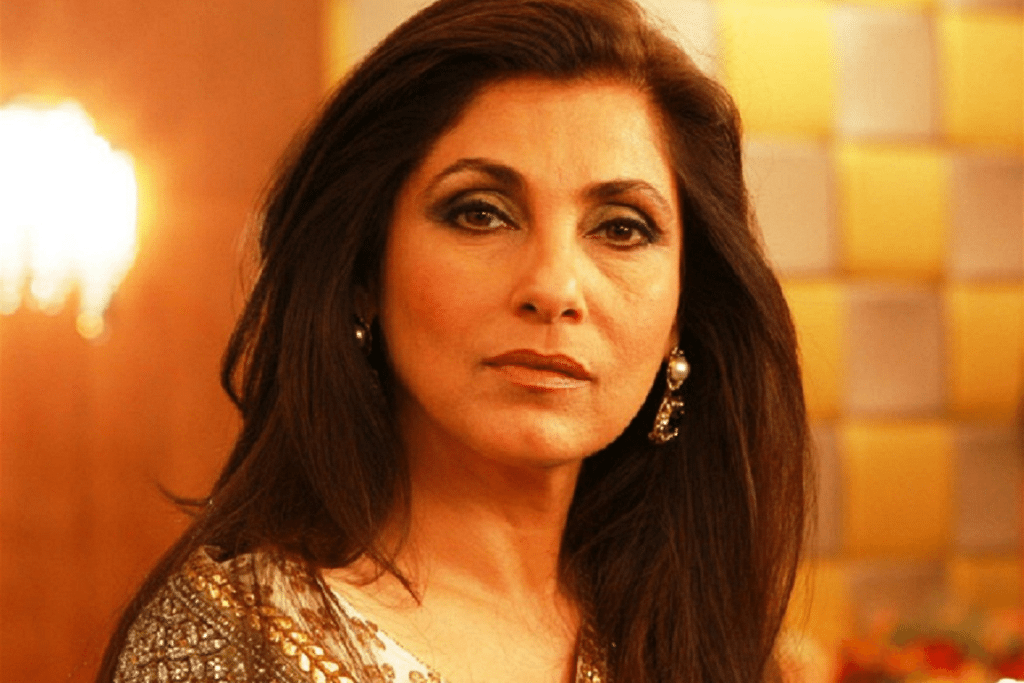 Dimple Kapadia is one of the richest actresses in Bollywood who has been involved in the industry for many decades now. She is among the most versatile actresses whose breakthrough in the industry was marked by the movie Bobby where she portrayed the bold character of the lead protagonist.
Her success has defied decades as she is still a very prominent actress in Bollywood and has been a part of recent blockbusters like Dabangg, Patiala House, Finding Fanny, and more. She is worth about $10 million
17. Sonam Kapoor
Sonam Kapoor has been part of Bollywood for over a decade as an accomplished actress. After debuting on the set of Saawariya, she has played notable roles in flicks like Raanjhana, Neeraja, and Prem Ratan Dhan Payo.
She has accumulated a tidy fortune estimated at $11.5 million; however, her wealth is boosted by beauty ads and she co-owns a brand with her sister; this means additional income.
16. Kangana Ranaut
Kangana Ranaut works as an actress and movie director; she is actually part of Hollywood where she has been recognized for her stellar acting prowess. Though it is thanks to her acting career that her net worth skyrocketed to $12 million, she has cultivated other sources of income. For one, Kangana has a good business head which led her to forge a partnership with Vero Moda Fashion brand. Through this collaboration, she was able to launch a couple of clothing lines under the umbrella of the brand.
Her Marquee line took-off in 2015 and was succeeded a year later by the Venice Cruise brand. The popular actresses' extraordinary performance is showcased in different flicks like Tanu Weds Manu 1 & 2, Queen, and several others.
15. Sonakshi Shinha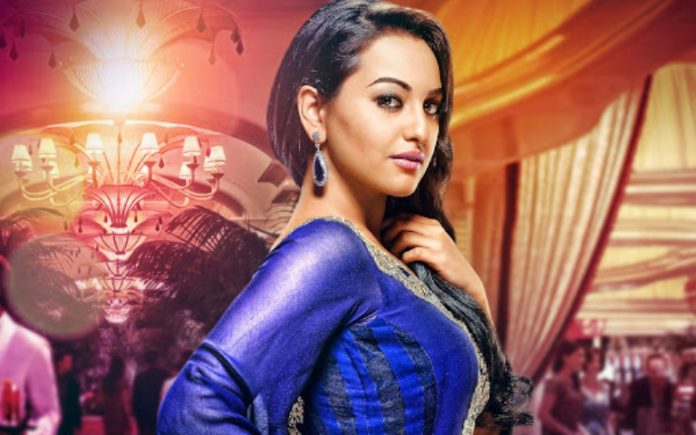 Sonakshi Shinhan's case has proved that a fruit can never fall far from its tree. You may not know this, but the Indian actress is the daughter of Poonam Shinha and Shatrughan Shinha, both of whom have made their marks in the entertainment world. She first worked as a costume designer before earning a role in Dabang – a popular action-drama movie. Through her performance, Sonakshi bagged the All Debut award. She also won the Filmfare award in the category of Best Female Performance.
Her net worth of $12 million accrues from productions like Dabang 1&1, Akira, and Raudi Rathore. However, a digit or two came from her stint in advertisements.
14. Karishma Kapoor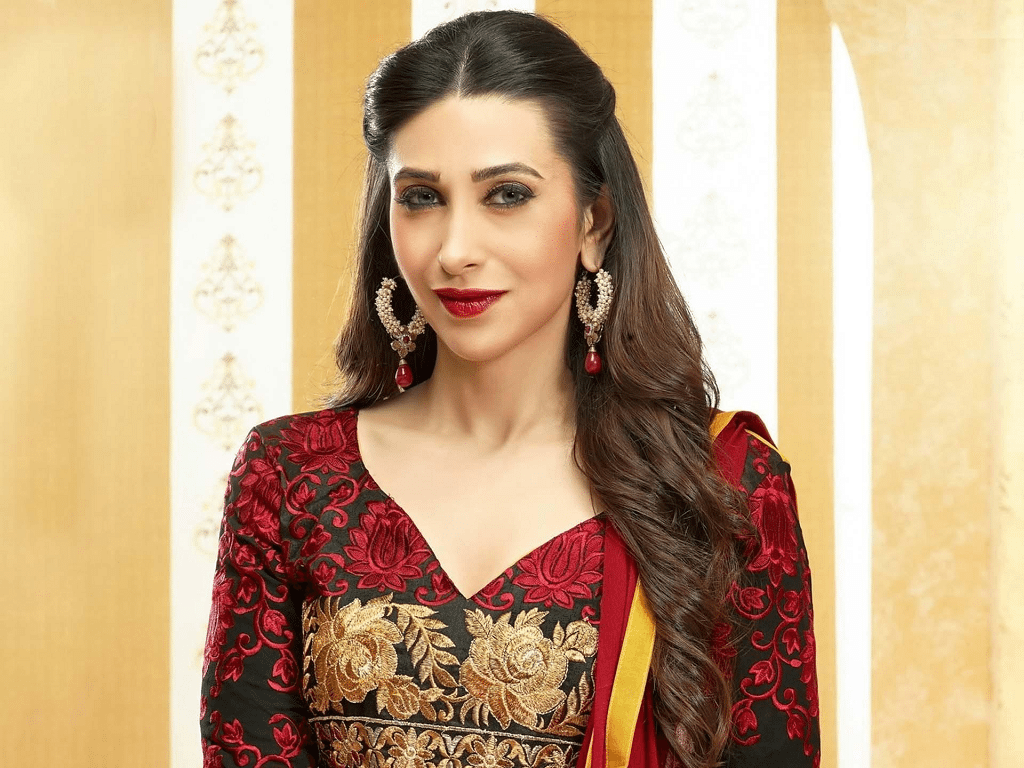 Karishma Kapoor was a dominating figure in Bollywood during the 90s and early 2000s. She has appeared in movies like Raja Hindustani, Biwi No.1, and Raja Babu. Given her excellence in acting skills, she has managed to garner a National Film Award as well as four Filmfare Awards.
Karishma is a divorcee and a mother of two who has not been very active in Bollywood in recent times due to her family life. Currently, Karishma is living her life as a successful businesswoman. She is worth about $12 million
13. Ileana D'Cruz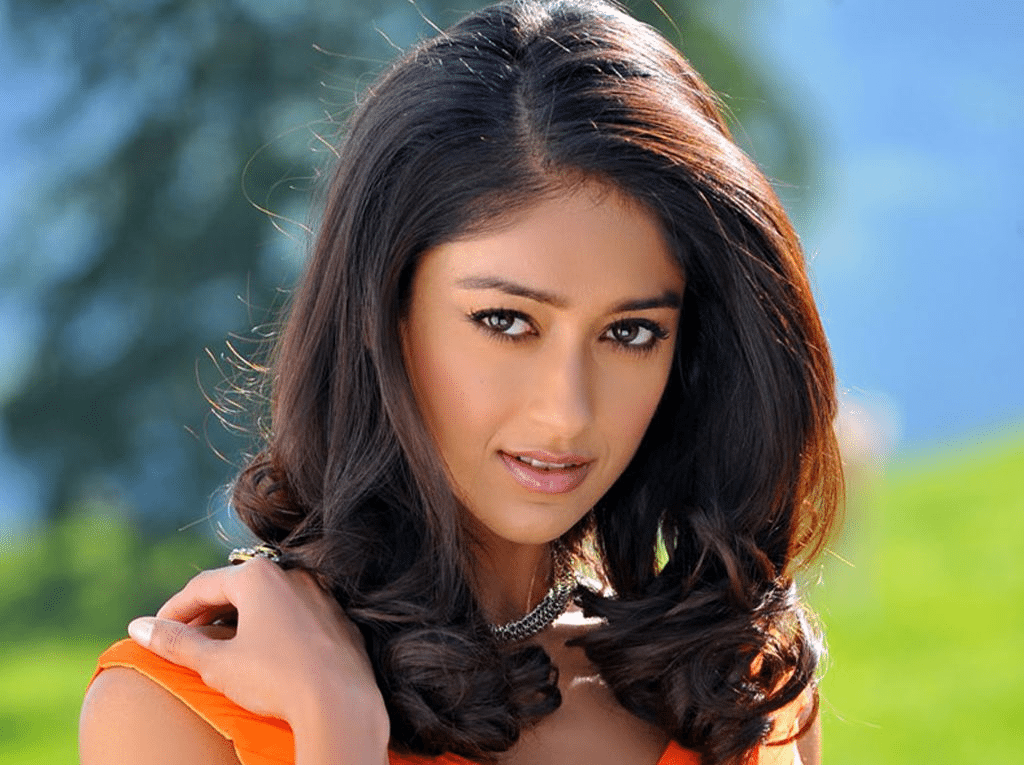 There is a certain mysterious glamour around Ileana D'Cruz that touches on the exotic. She is not just one of the richest actresses in India, the sexy entertainer is also among the most talented and most beautiful. Ileana's name is quite unique; it came from Greek mythology meaning Helen Troy.
She is known to have recorded great success in her acting career over the years, and we would not be wrong to say that the height of her career came after she played the lead in Jalsa following which she was rewarded for a job well done at the Santosham Film Awards. Some of her Bollywood credits include Main Tera Hero and Phata Poster Nikla. Her fortune is pegged at $15 million.
12. Vidya Balan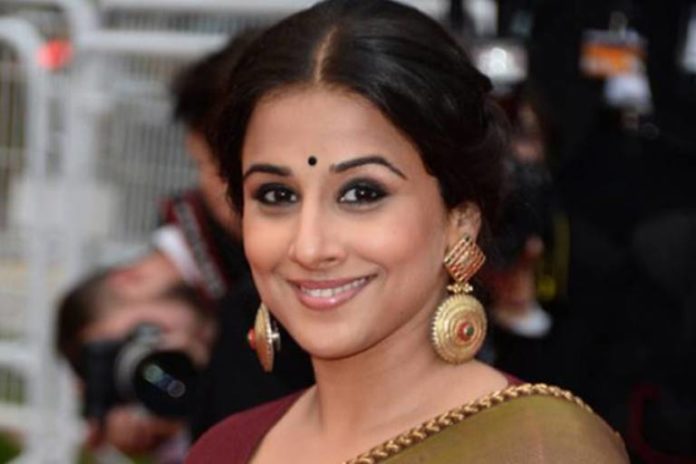 After making her movie debut in 1995, Vidya Balan went ahead to impress the public on the set of the sitcom Hum Paanch. This placed her in high demand, opening an in-road to other starring roles in Bollywood. The Indian actress worked extra hard to earn the enviable position she occupies today as one of the richest actresses in India.
For her efforts, she has been honored with the Padma Shri award by the Indian Government in 2014. Vidya has equally earned other prestigious awards and can boast of a net worth of 15 million sharing a tie with Ileana D'Cruz
11. Kajol Devgan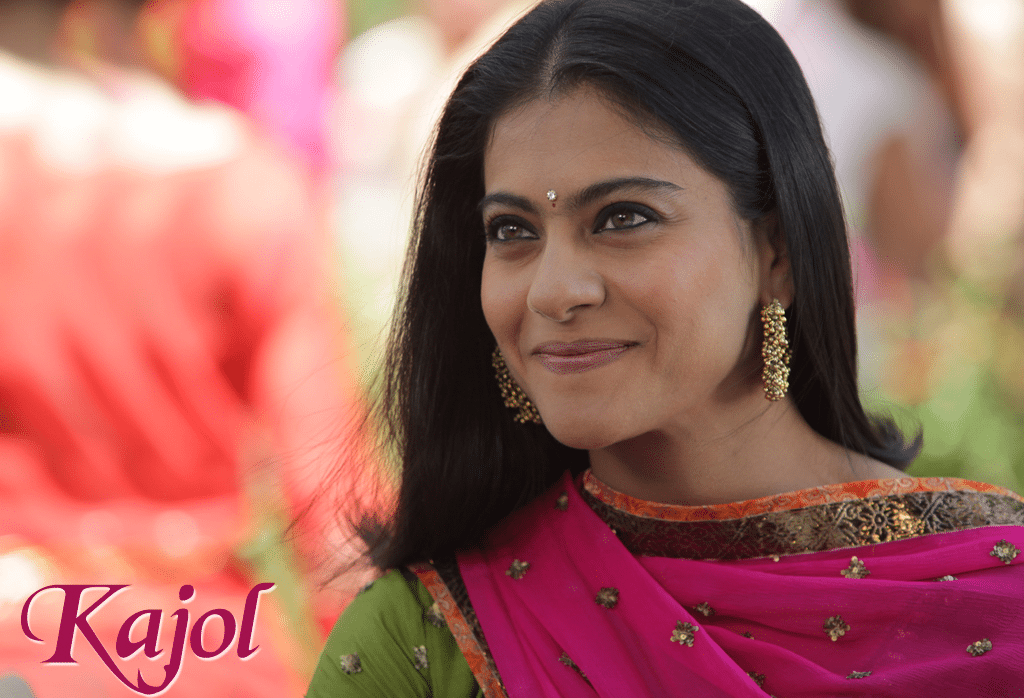 Kajol is among the highly regarded actresses in India who is mostly appreciated for sharing the screen with Shah Rukh Khan in blockbuster movies like Dilwale Dulhania Le Jayenge, My Name is Khan, Kuch Kuch Hota Hey and many more.
Her strong acting skills have made her win six Filmfare Awards and for her contribution to Bollywood, she has also been honored with Padma Shri which is a national award. She is currently married to actor, Ajay Devgan. Being one of the richest actresses in Bollywood, Kajol is currently worth $16 million.
10. Kareena Kapoor Khan
We will find Kareena Kapoor Khan in the lineup of the richest actresses in India. Though most credit will go to her amazing film projects, endorsements, and advertisements, she equally earns mega pay as a fashion designer and a model.
The model cum actress earned 5 Crore for endorsing Pepsi in 2014, and the same year, she bagged $842,000 for Peter England endorsement. Besides, every of her movie attracts a charge of Rs 9 Crore; the most popular among her productions are Сhеmеlі, Јаb Wе Меt, Каbhі Кhuѕhі Каbhі Gum, and many others. Kareena can boast of a net worth of $16 million with which she funds her lavish lifestyle; this includes a fleet of luxury automobiles, the finest of accessories, and some other jaw-dropping stuff that even the riches of women will envy.
9. Mallika Sherawat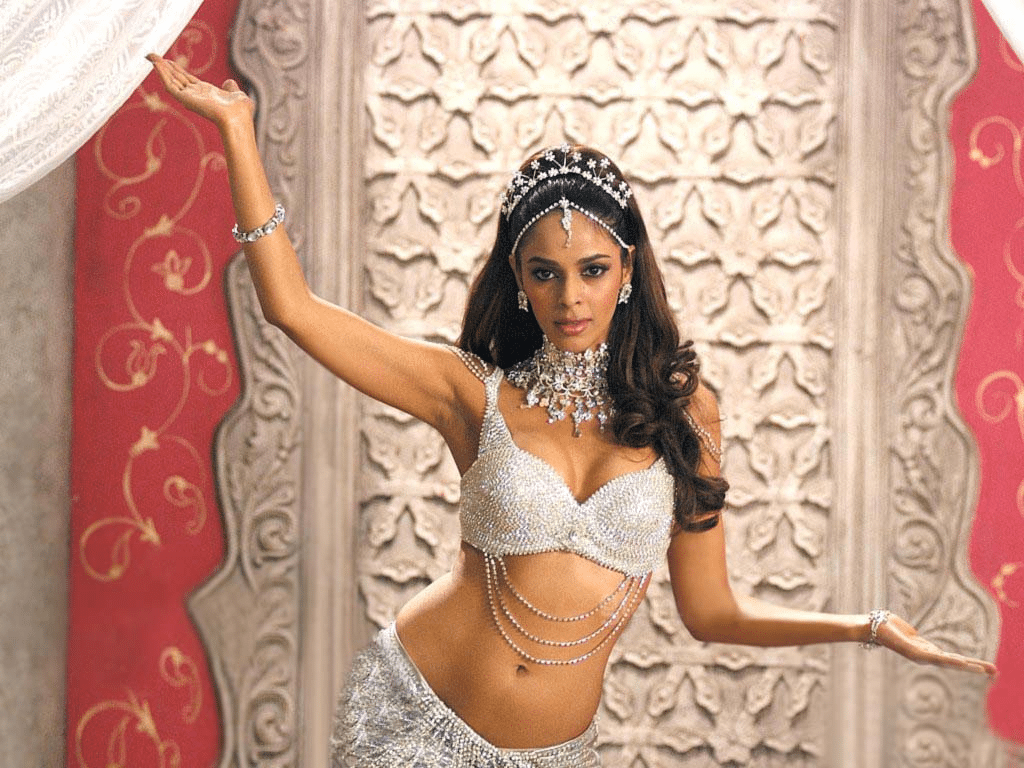 Mallika Sherawat is the last word in glamour as far as Bollywood is concerned. She has received widespread recognition as the sex symbol of Indian cinema. Mallika became famous for her bold and sexy looks as well as great acting skills in the movie Murder.
With the success of Murder, she starred in a series of other movies like Pyaar Ke Side Effects, Welcome, and has also been a part of international movies like Hiss, The Myth, and more. Currently, Mallika is one of the richest actresses in India with about $20 million fortune.
8. Amrita Rao
Amrita is among the young actresses of Bollywood. She came to the limelight after building up a great image as an actress in Telugu movies. Amrita has been involved in making movies like Vivah, Ishq Vishq, Main Hoon Naa, and other great Bollywood movies which made her a popular name in the world of showbiz.
Apart from being a prominent name in Bollywood and Telugu movies, the critically acclaimed actress is also a successful model. Her activities as an actress and a model are responsible for her $20 million net worth.
7. Anushka Sharma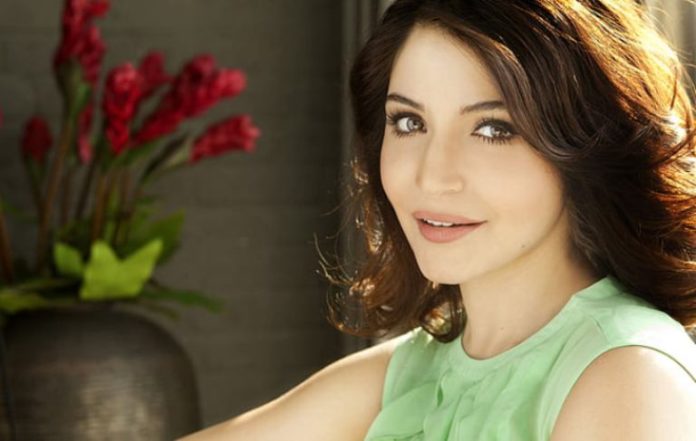 Anushka Sharma's fortune which is estimated at $25 million is from her acting career as well as her gigs as a movie producer. The beautiful actress earns more by starring in some of the movies she produces, a good example is NH10. In 2015, Anushka gained critical acclaim from her role in The Crime.
A brilliant businesswoman, Anushka Sharma is the founder of Clean Slate Films – the movie production company through which she produces her films. She is also into endorsements with brands, promoting a plethora of products such as Elle 19 cosmetics, Nivea, and TVS Scooty, just to mention a few. Sharma made the Forbes celeb list for the richest and most popular from 2012 to 2015
6. Preity Zinta
Preity Zinta is one of the highly regarded actresses in India, recognized for her bubbliness and versatility in acting, Preity has managed to amass $30 million. She has been a part of high-grossing movies and blockbusters like Kal Ho Naa Ho, Kabhi Alvida Naa Kehna, Lakshya, and Koi Mil Gaya.
Along with being a successful actress, she is also a model, a businesswoman as well as a producer. A journalist turned actress, Preity Zinta is the founder and owner of PZNZ Media, a highly successful production company
5. Ameesha Patel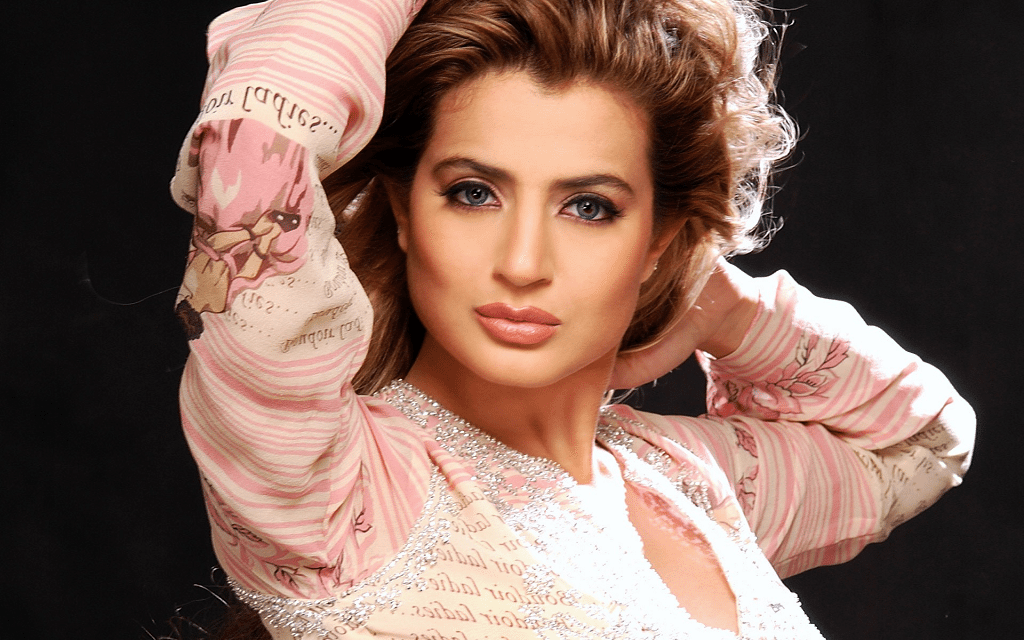 Ameesha debuted as an actress with Hrithik Roshan in the movie Kaho Naa… Pyar Hai in 2000. She has been prominent in Bollywood ever since and has been a part of many blockbuster movies including Gadar: Ek Prem Katha, Humraaz, Race, and more.
Currently, she is more prominent as a producer, a businesswoman, and has also been working as an actress in Telugu and Bollywood movies. It is believed that the value of her wealth is also $30 million like Preity Zinta.
4. Katrina Kaif 
For one, Katrina Kaif is distinguished as one of the highest-earning female entertainers in Bollywood when it comes to endorsements. Her current wealth is equally pegged at $30 million like the previous two; she amassed her fortune through her work in modeling and acting. We have witnessed Katrina's stellar performance on the sets of Tiger Zinda Hai, Race, Singh is King, and Ek Tha Tiger.
Secondly, Katrina Kaif is considered one of the most beautiful celebs in Bollywood. This may be the reason she always receives mixed reviews from critics. However, the pretty entertainer has managed to create a niche for herself in the movies, and today, she must be mentioned for the list of richest actresses in India to be complete.
3. Deepika Padukone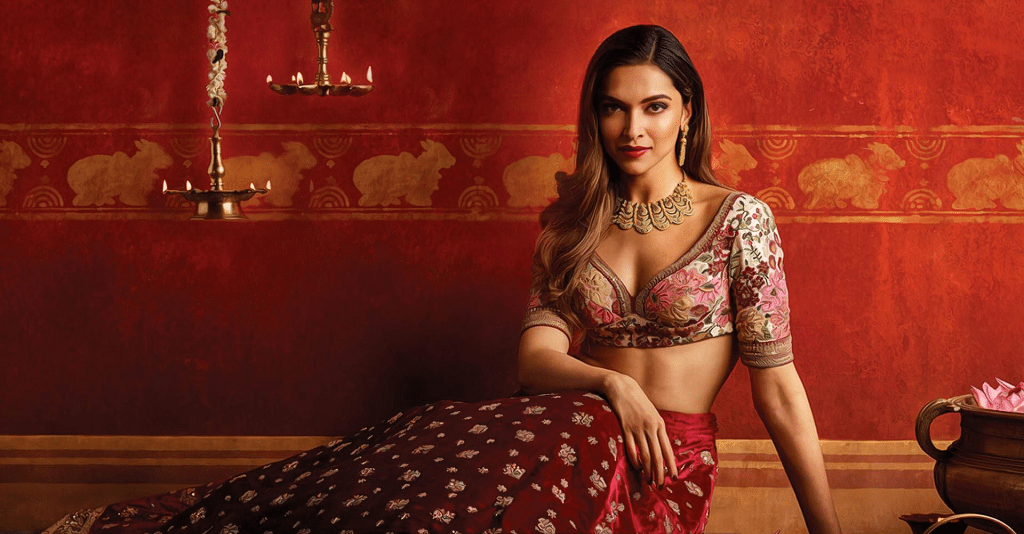 Deepika Padukone used to occupy the number one spot on the list of richest actresses in Bollywood, but presently, her net worth has gone down to $40 million from $65 million, placing her behind both Priyanka Chopra and Aishwarya Rai Bachchan. Since she made her 2006 debut on the set of Aishwarya. Deepika has not looked back. She has been earning handsomely as the years roll by and has bagged a plethora of awards for her efforts. Top among her accolades are Three Filmfare Awards which distinguished the female entertainer from her contemporaries.
She can gross over 600 Crores yearly with a record of four hits in a single year. Rs 15 Crore is what she takes for each movie and for endorsements, she takes Rs. 8 Crore; From what we have gathered, she has had endorsement deals with top-notch companies like Sony Cyber-Shot, Tissot, Vogue 3.Eyewear, Nest Café, Pepsi, and Maybelline. Before she went to the number one slot, Deepika was formerly number four among the richest actresses in Bollywood, but she was made one of the most expensive female celebs in India after she signed an endorsement deal worth the sum of $900,000 with Garnier.
2. Aishwarya Rai Bachchan
The number of the richest actresses of Bollywood still extends to include Aishwarya Rai Bachchan with an accumulated wealth of $50 million. She made her on-screen debut in 1997, but before then, the popular actress participated in the 1994 Miss World pageantry, winning the crown with her dazzling beauty. She started getting offers to star in movies when her reign ended; this she achieved without lifting a cute little finger. Her productions include Bollywood blockbusters such as Dhoom: 2, Devdas, and Khakee. She has also appeared in Hollywood movies like Pride and Prejudice and Mistress of Spices.
Upon getting into Bollywood, Aishwarya proved that she knows her onions earning ten different award nominations and winning a couple of Filmfare Awards. The Indian film industry will take the credit for a lion's share of her wallet but she has signed lucrative endorsements with top-notch brands.
See Also: Top 10 Richest Actors In Bollywood
1. Priyanka Chopra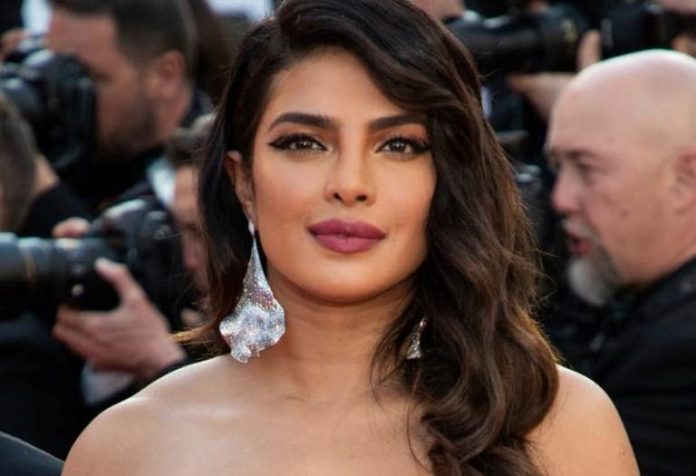 Comfortably occupying the number one slot as the richest actress in Bollywood is Deepika Padukone with a net worth of $50 million; a feat she shares with the beautiful Aishwarya Rai Bachchan. Priyanka Chopra is not just one of the richest actresses in India; she is a one-time winner of the miss world beauty pageantry. The Bollywood star is an international celeb whose wealth comes from her professions as actress, model, movie producer, and vocalist. She is also making into flicks, advertisements, as well as brand endorsements.
Priyanka made her big-screen debut in 2003 on the set of Hero and later earned acclaim in a couple of highest-grossing movies Krrish and Don. She is paid Rs. 12 Crore per movie and Rs. 5 Crore for endorsements. Her annual salary is pegged at $10 million.