Age/Date of Birth:

November 26, 1939 (83 years old)
Height:

5 feet, 4 inches (1.63 m)
Ethnicity/Race:

African-American
Nationality:
American, Swiss
Husband or Boyfriend:
Erwin Bach (m. 2013),
Ike Turner (m. 1962–1978)
Parents:
Father: Floyd Richard Bullock
Mother: Zelma Currie
Net Worth:
$270 million
Tina Turner is an American-born Swiss musician and actress. She gained popularity in the 1950s singing with her then-husband Ike Turner as a musical duo simply known as Ike & Tina Turner. Within a career that spans over 5-decades, Turner has sold over 200 million records worldwide to become one of the best-selling female artists of all time across all music genres.
A charismatic performer, Tina holds the Guinness World Record for the most concert tickets ever sold by a solo act. As of 2021, Tina Turner's net worth is estimated at $270 million.
Who Exactly is Tina Turner?
Tina Turner was born Anna Mae Bullock on November 26, 1939, in Nutbush, Haywood County, Tennessee. While growing up, Anna was raised by different relatives due to a number of factors, chiefly as a result of the rocky relationship between her parents (her mom suffered domestic abuse from her father) which culminated in their separation.
Raised as a Baptist, Tina sang in her local church choir in Nutbush. However, she never really focused on her talent during her early life. In high school, she was part of the female basketball team and the cheerleading squad. After graduating from Sumner High School in St. Louis, she landed a job as a nurse aide and aspired to become a nurse.
However, Tina developed much interest in music during her late teens when she began attending nightclubs often alongside her older sister. During one of her usual visits to Club Manhattan, Tina became smitten by the performance of Ike Turner's Kings of Rhythm band. Soon, she was noticed by the band and offered a chance to sing, and the rest as we know it is history.
Details of Her Net Worth and Music Career Development 
Tina Turner found immediate success with Kings of Rythm and while it ended in a debacle, the fame she earned was enough to ensure a successful solo career thereafter. It all began when she replaced Art Lassiter to record the vocals for the Ike Turner-written song "A Fool in Love" which was released in 1960. Prior to the release, Juggy Murray of Sue Records paid Ike $25,000 upfront for the recording and publishing rights to the song after perceiving it as a potential hit. He was right! The song became an instant hit, peaking at #2 on the Hot R&B Sides charts and #27 on the Billboard Hot 100, selling millions of copies and establishing the duo as rock-and-roll stars.
During this period, Ike changed Anna's name to Tina as it sounded like Sheena, a popular comic book character at the time. Their collaboration then became known as "Ike & Tina Turner Revue". Their next hit song, "It's Gonna Work Out Fine" released in 1961 earned them their first Grammy nomination and ultimately solidified their star status.
In addition to music sales, Ike & Tina Turner Revue also earned millions from touring. Their Las Vegas Tour in the late 1960s was a star-studded affair having in attendance the likes of Elton John, David Bowie, James Brown, Cher, and lots more.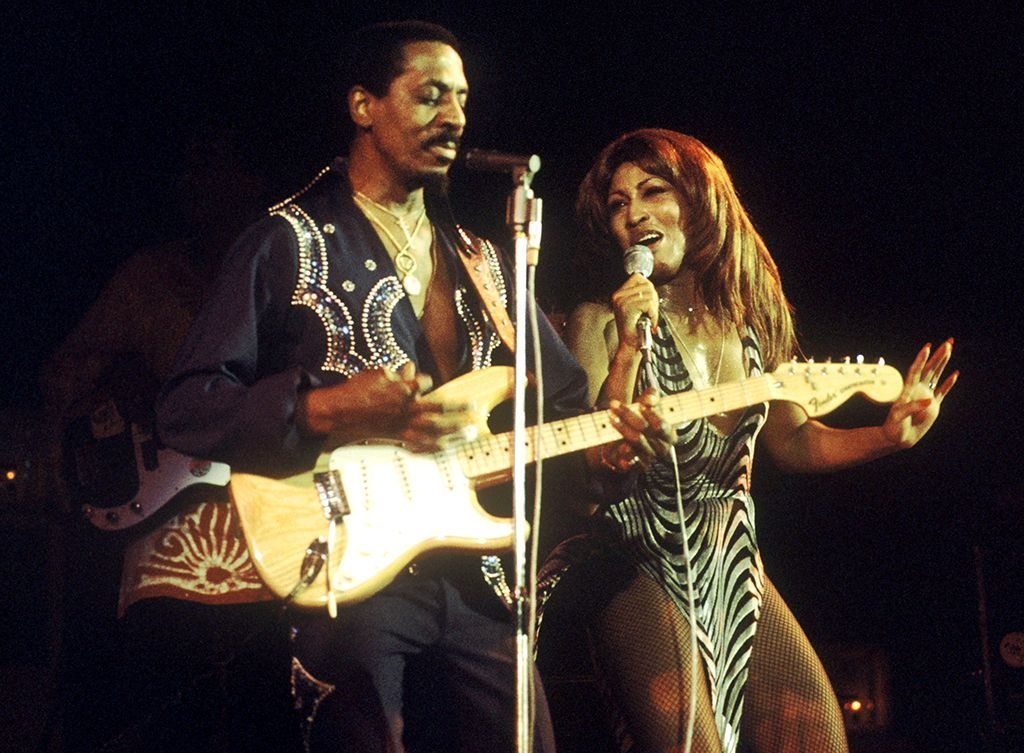 In 1969, Ike and Tina's fan base widened after they met Mick Jagger and opened The Rolling Stones American Tour. The duo won their first Grammy in 1971 for their cover of Creedence Clearwater Revival's song "Proud Mary" which became their highest-charting hit.
With the money earned from their commercial success, Ike Turner in 1972 was able to establish a recording studio named Bolic Sounds in Inglewood, California. The studio was fitted with state-of-the-art equipment and was graced by numerous star acts, including Paul McCartney. Ike & Tina Turner's final hit, "Nutbush City Limits" was also recorded in the studio.
History has proven that 90% of the time, having a romantic relationship with your business partner doesn't end well and Ike and Tina made that even more so a fact. Following their split, Tina immediately began working on a solo career. She found much success touring extensively despite not having any new hits. She bolstered her income by making several TV appearances.
By the early 1980s, she launched an amazing comeback spearheaded by her remake of Al Green's "Let's Stay Together" which created much anticipation for the release of her next album, Private Dancer (1984). The album peaked at #3 on the Billboard 200 and produced the hit single "What's Love Got to Do with It" which peaked at #1 on the Hot 100 to become her biggest hit to date. Private Dancer sold over 5 million copies in the US and over 20 million copies worldwide and earned her 4 Grammy Awards. She supported the album with Private Dancer Tour which grossed at least $7 million.
Tina Turner's next successful endeavour was in the Mel Gibson film, Mad Max Beyond Thunderdome, for which she acted and recorded two soundtracks. She received acclaim for her dual roles and earned a Grammy for Best Female Rock Vocal Performance.
While she continued with her music, Tina penned her tell-all autobiography I, Tina which became a worldwide best-seller and culminated in a movie adaptation. Entitled What's Love Got to Do with It, the film was a commercial success grossing about $40 million from a $20 million budget.
A look at Her Album Sales and Tour Gross Earnings
Break Every Rule Album (1986) And Break Every Rule World Tour (1987 – 1988)
The album sold over 12 million copies worldwide. Tina made history with the corresponding tour when she performed in front of 184,000 people in a single show at the Maracanã Stadium in Rio de Janeiro, Brazil, making it the highest paying audience to see a solo performer. In total, the tour recorded 4 million in attendance and grossed $60 million ($121.5 million in 2017 dollars).
Foreign Affair Album (1989) and Foreign Affair: The Farewell Tour (1990)
The album sold over 9 million copies and produced one of Tina's signature songs titled "The Best". The supporting stadium tour only played in Europe. It grossed $53.7 million ($98.4 million in 2017 dollars) from 127 shows.
Turner's next album was a soundtrack album entitled What's Love Got to Do with It for the movie of the same name. The corresponding "What's Love? Tour" promoted the soundtrack album as well as the film.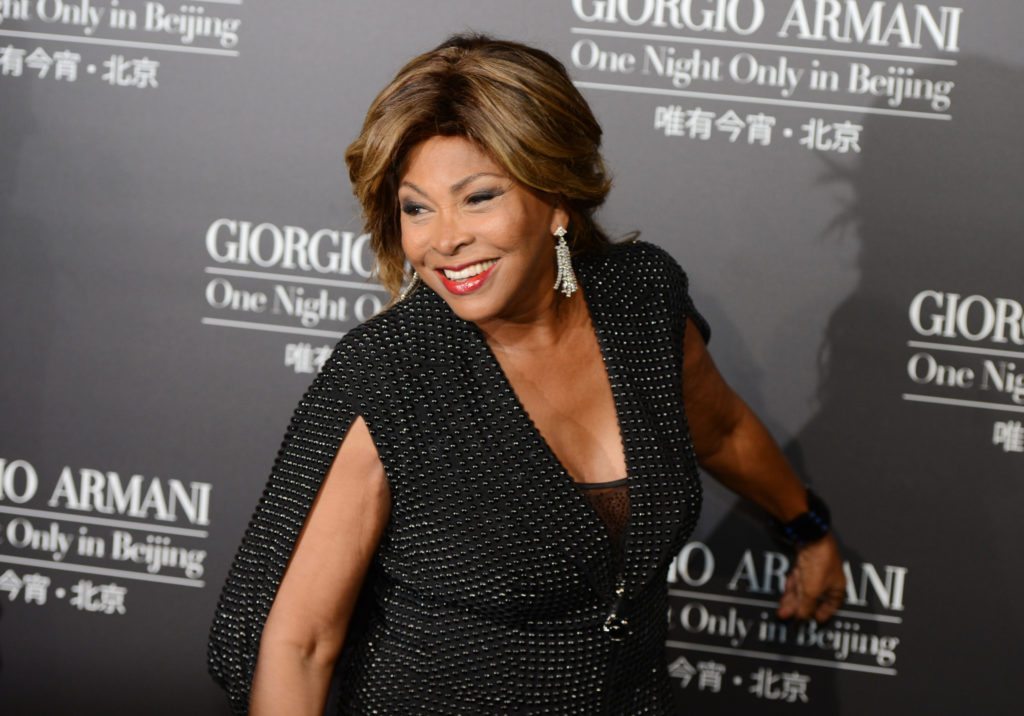 Wildest Dreams (1996) and Wildest Dreams Tour (1996 – 1997)
The album was more successful in the UK where it was certified double platinum. It went on to sell over 6 million copies worldwide. It included the single "GoldenEye" which was written by U2's Bono and The Edge. Turner performed the song for a James Bond movie of the same name. The Wildest Dreams Tour became her biggest ever outing with 255 shows. It pulled in $130 million ($194 million in 2017 dollars).
Twenty Four Seven (1999) and Twenty Four Seven Tour (2000)
The album became Tina Turner's 10th solo and final album. It sold 3 million copies worldwide. The tour included 121 shows performed to a total audience of 2.4 million. It grossed $122.5 million ($170.4 million in 2017 dollars)
Tina!: 50th Anniversary Tour (2008 – 2009)
Being her first tour in 8 years, Tina! was bound to produce record-breaking numbers. It grossed over $140 million from 90 shows. The tour marked her 50th year in music since making her debut with Kings of Rhythm. It was accompanied by a compilation album titled Tina!.
Tina continues to perform in small shows and appear in TV shows. Her awards over the years include 11 Grammys, 6 BMAs, and 3 AMAs.
What are the Highest-Selling Music Albums of Tina Turner?
Private Dancer (1984) – Over 10 million copies sold worldwide
Break Every Rule (1986) – Certified Platinum by the United States (RIAA), United Kingdom (BPI), and Canada (Music Canada) among other regions.
Foreign Affair (1989) – Sold over 6 million copies worldwide
Wildest Dreams (1996) – Sold over 6 million copies worldwide
Twenty Four Seven (1999) – Sold over 3 million copies worldwide
Highlights of Tina Turner's Various Income Sources
Music and Album Sales
Local and International Tours
Royalty Payments
Film Acting Career
Proceeds From Her Books
Meet Tina Turner's Children and Husband
Tina Turner has gone through what lots of other everyday people have experienced in their love life; betrayal, abuse, separation, divorce, and much more. First was a heart-shattering betrayal by her first love, Harry Taylor, who she first met at a high school basketball game and loved with every bit of her soul. Harry had a history of dealing with numerous girls. He and Tina would later part ways after she found out he impregnated and married another girl while he was still dating her.
The energic singer didn't fully heal before jumping into another relationship with Raymond Hill, the saxophonist for the Kings of Rhythm music group. In her senior year of high school, she became pregnant for Hill and moved in with him. But before she could give birth to her first child Craig in August 1958, the relationship ended and she became a single parent. Tina would then launch a tumultuous relationship with Hill's roommate, Ike Turner.
Craig Raymond Turner
Relationship to Tina: Eldest Son
Father: Raymond Hill
Date of Birth: 29 August 1958
Died: 3 July 2018
Occupation: Real Estate Agent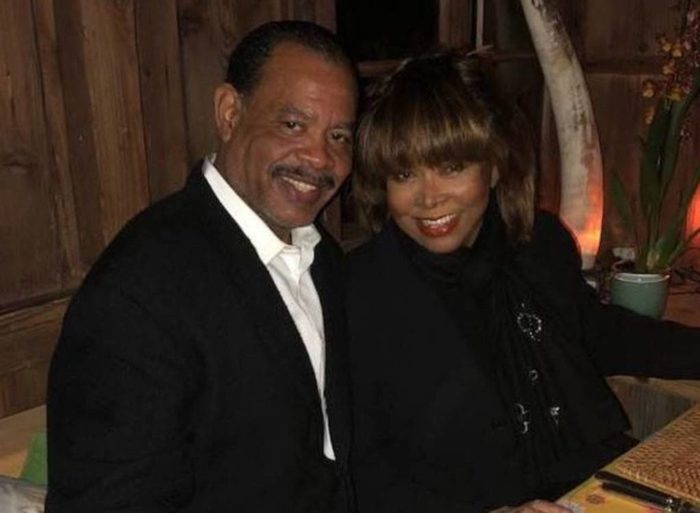 Craig was born to an eighteen-year-old Tina Turner while she still went by the name Anna Mae Bullock. He is a product of her relationship with Kings of Rhythm saxophonist Raymond Hill who died in 1996. Unlike his parents, Craig did not have a career in the entertainment business. He instead worked as a real estate agent for Rodeo Realty in Beverly Hills.
On the 3rd of July, 2018, Craig was found dead in his home in Studio City, California in what appears to have been a suicide. A Los Angeles coroner confirmed that Craig died from a self-inflicted gunshot wound. He was aged 59.
Ike Turner
Relationship to Tina: 1st Husband
Date of Birth: 5 November 1931
Died: 12 December 2007
Occupation: Musician, Songwriter, Talent Scout, and Record Producer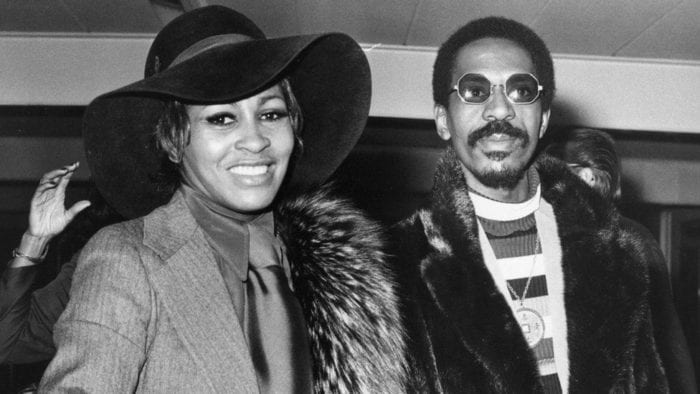 As earlier mentioned, Tina Turner met Ike through her relationship with Raymond Hill. He was the leader of the Kings of Rhythm band. After Tina got pregnant for him, she moved in with Hill who lived with Ike, and his live-in girlfriend Lorraine Taylor. During her pregnancy, Taylor grew suspicious that Tina was carrying her boyfriend's baby and threatened her with a gun. At the time, the pair were not romantically involved but they would later begin an affair after Hill left her and while Taylor was still living with Ike.
In January 1960, Tina found out that she had become pregnant for Ike, giving birth to a son Ronnie in October of that year. Two years later in 1962, the duo exchanged marital vows and became husband and wife. Their marriage was, however, filled with constant physical abuse as Tina revealed that Ike was very abusive and promiscuous. A culmination of all she was going through prompted her to try to commit suicide by overdosing on Valium in 1968.
On July 27, 1976, a few weeks after the duo had gotten into a fight on their way to the Dallas Statler Hilton, Tina filed for divorce from Ike citing irreconcilable differences.
Ronnie Turner
Relationship to Tina: Second Child
Father: Ike Turner
Date of Birth: October 1960
Occupation: Actor
As a child, Ronnie Turner had an interest in music. He played a wide variety of instruments and also sang. Later on in life, he played bass guitar in a band called Manufactured Funk and also got to play the bass guitar for his mother's band as well as that of his father's. Music, however, never quite stuck to him as he would later begin making strides towards becoming an actor. His most famous role is the 1993 biopic, What's Love Got To Do With It.
In 2007, Ronnie Turner married French-American singer Afida Turner. He has since become a parent to two kids, making Tina a grandmother.
Erwin Bach
Relationship to Tina: 2nd Husband
Date of Birth: 24 January 1956
Occupation: Music Executive
Tina Turner is currently married to Erwin Bach who is over sixteen years younger than her. The duo got married in July 2013 after dating for over two decades. Tina first met him in 1986 at Heathrow Airport. The German-born music executive was sent by EMI, her European record label, to greet her at the airport. They first struck up a friendship that later evolved to become romantic within a year.
In 1995, she moved to Switzerland with him and began living in a lake house in Küsnacht, near Zurich. In 2013, when she married him, Tina acquired Swiss citizenship while relinquishing her American citizenship.
Fact Check: Is Tina Turner Still Alive?
The iconic singer has been killed in a string of celebrity death hoaxes. Reports emerged in 2012 of Turner's death with an "anticipated" obituary for the singer, throwing many of her fans into distress. Such fake news was also replicated in 2018, but the singer's reps promptly denied the rumors.
Though someday this will be true for the septuagenarian, Turner's fans are for now grateful that she is still alive and well!
Profile Summary
First Name:
Anna
Last Name:
Bullock
Also Known As:

Tina Turner, Queen of rock
Sex/Gender:

Female
Profession:

Singer and Actress
Famous For:
Hit like "What's Love Got to Do With It."
Colleges/Universities Attended:

Flagg Grove School
Educational Qualifications:

N/A
Religion:

Buddhist
Birthday & Zodiac

Age/Date of Birth:

November 26, 1939
Zodiac Sign:
Sagittarius
Birth Place:

Brownsville, Tennessee, U.S.
Nationality:
American, Swiss
Ethnicity/Race:

African American
Country of Residence:

Switzerland
Physical Attributes

Height:

5 feet, 4 inches (1.63 m)
Weight:

29 pounds (58 kg)
Eye Colour:

Dark brown
Hair Color:

Dark brown
Other Body Measurements:

Chest: 36" (91,5 cm)
Waist: 29" (74 cm)
Hips: 38" (96,5 cm)
Relationships

Marital Status:

Married
Spouse/Partner:

Erwin Bach (m. 2013),
Ike Turner (m. 1962–1978)
Family and Relatives

Father:

Floyd Richard Bullock
Mother:
Zelma Currie
Children:

Ronald Renelle Turner
Craig Raymond Turner
Ike Turner Jr.(Stepson)
Michael Turner (Stepson)
Siblings:
Alline Bullock
Evelyn Juanita Currie
Other Relatives:

N/A
Net Worth
Estimated Net Worth:

$270 million
Salary:
N/A
Source of Wealth:

Album sales, Tours