Tina Turner is an American-born Swiss musician and actress. Turner gained popularity in the 1950s singing with her then husband Ike Turner as a musical duo simply known as Ike & Tina Turner. Within a career that spans over 5-decades, Turner has sold over 200 million records worldwide to become one of the best-selling female artists of all time across all music genres. A charismatic performer, she holds the Guinness World Record for the most concert tickets ever sold by a solo act. Tina Turner's net worth is estimated at $300 million. Here is a look at her successful career.
Who Is Tina Turner?
Tina Turner was born Anna Mae Bullock on November 26, 1939, in Nutbush, Haywood County, Tennessee. While growing up, Anna was raised by different relatives due to a number of factors, chiefly as a result of the rocky relationship between her parents (her mom suffered domestic abuse from her father) which culminated in their separation.
Raised as a Baptist, Anna sang in her local church choir in Nutbush. However, she never really focused on the talent during her early life. In high school, she was part of the female basketball team and the cheerleading squad. After graduating from Sumner High School in St. Louis, Anna landed a job as a nurse aide and aspired to become a nurse.
However, she developed much interest in music during her late teens when she began attending nightclubs often alongside her older sister. During one of her usual visits to Club Manhattan, Anna became smitten by the performance of Ike Turner's Kings of Rhythm band. Soon, she was noticed by the band and offered a chance to sing and the rest as we know it is history.
Who Are Tina Turner's Children and Husband
Tina Turner has gone through what lots of celebrities have experienced in their love life; betrayal, separation, divorce, strained relationship, alcohol or drug-addicted spouse, abusive spouse, loss and more. First, was a heart-shattering betrayal by her first love, Harry whom she loved with her soul. Harry who had a history of dealing with numerous girls impregnated and married another girl while he was still dating Tina Turner. The energic singer didn't fully heal from the bruises Harry left in her heart before she got into another mess, getting pregnant for Raymond Hill, a saxophonist for a musical group named Kings of Rhythm.
Their relationship failed after she had their son Craig in 1958. Due to her pregnancy and subsequent childbirth, her mother was not very impressed with the way her life was turning out. One day she sent her alongside her son out of the house. Helpless and homeless, Ike Turner, another member of Kings of Rhythm took them in.
The two stayed good friends with no string attached. This was because they both had their preference when it comes to choosing their lovers with Turner preferring light-skinned guys and Ike curvy women. As time passed, the pair started a romantic relationship which later ended in marriage in 1962. However, their relationship was met with abuse, fight, and aggressiveness. One time Turner tried to kill herself taking 50 Valiums all at once to regain her sanity.
In a desperate bid to gain back her peace of mind, Turned later filed for divorce and the duo became legally separated in 1978.
Following their divorce, Tina had to let go of some of her assets in the settlement so she could completely heal from a relationship she found toxic.
Nonetheless, she retained Ike's last name to be able to get jobs.
Some three decades later after their separation, Ike Turner died of cocaine overdose.
But way before his death, the Grammy-award winner widely known for her high energy during performances moved on with her life.
She is currently married to Erwin Bach. They got married in 2013 after dating for 23 years following their meeting at a record label party in 1985. The German music executive seems to be a keeper as both lovers have been together ever since.
In all of Tina's twist and turn relationships, she only has two biological sons, Craig and Ronnie. She had Craig for Raymond and Ronnie for Ike. But she took Ike's two children (Mike and Ike. Jr from Ike's ex-wife) and raised them like her own. She is now a great-grandmother as Ronnie is now married with his own children and grandchild.
Her Music Career Development and Net Worth
Anna found immediate success with Kings of Rythm and while it ended in a debacle, the fame she earned was enough to ensure a successful solo career thereafter.
It all began when she replaced Art Lassiter to record the vocals for the Ike Turner-written song "A Fool in Love" which was released in 1960. Prior to the release, Juggy Murray of Sue Records paid Ike $25,000 upfront for the recording and publishing rights to the song after perceiving it as a potential hit.
And he was right! The song became an instant hit, peaking at #2 on the Hot R&B Sides charts and #27 on the Billboard Hot 100, selling millions of copies and establishing the duo as rock-and-roll stars. During this period, Ike changed Anna's name to Tina as it sounded like Sheena a popular comic book character at the time. Their collaboration then became known as "Ike & Tina Turner Revue". Meanwhile, the duo had begun an unplanned sexual relationship while Ike was still married.
Their next hit song "It's Gonna Work Out Fine" released in 1961 earned them their first Grammy nomination and ultimately solidified their star status. In addition to music sales, Ike & Tina Turner Revue also earned millions from touring. Their Las Vegas Tour in the late 1960s was a star-studded affair having in attendance the likes of Elton John, David Bowie, James Brown, Cher and lots more.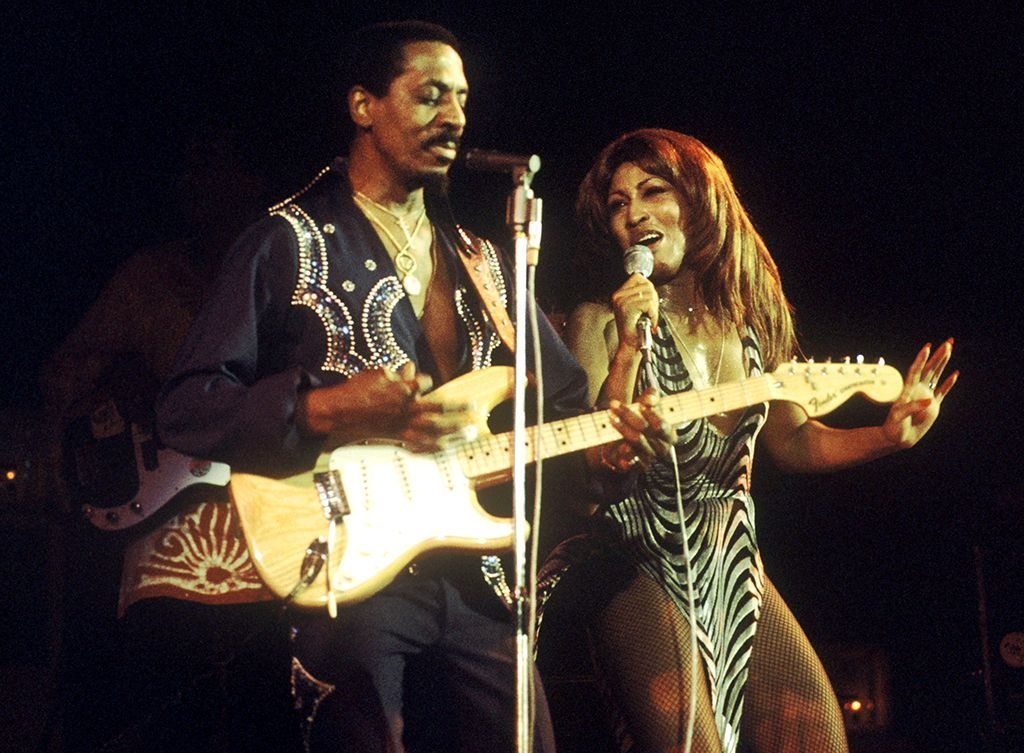 In 1969 their fan base widened after they met Mick Jagger and opened for The Rolling Stones American Tour. The duo won its first Grammy in 1971 for their cover of Creedence Clearwater Revival's song "Proud Mary" which became their highest-charting hit.
With the money earned from their commercial success, Ike Turner in 1972 was able to establish a recording studio named Bolic Sounds in Inglewood, California. The studio was fitted with state-of-the-art equipment and was graced by numerous star acts including Paul McCartney. Ike & Tina Turner's final hit "Nutbush City Limits" as written by Tina was also recorded in the studio.
History has proven that 90% of the time, having a romantic relationship with your business partner doesn't end well and Tina and Turner made that even more so a fact. The pair got married in 1962 and began living together (although when things turned sour, Ike swore that the marriage was never legal). Things began to fall apart in the mid-1970s mainly because of Ike's drug addiction which led to constant physical abuse. They separated in 1976 and divorced in 1978.
Following the split, Tina immediately began working on a solo career. She found much success touring extensively despite not having any new hits. She bolstered her income by making several TV appearances. By the early 1980s, Turner launched an "Amazing comeback" spearheaded by her remake of Al Green's "Let's Stay Together" which created much anticipation for the release of her next album "Private Dancer" (1984).
The album peaked at #3 on the Billboard 200 and produced the hit single "What's Love Got to Do with It" which peaked at #1 on the Hot 100 to become her biggest hit to date. Private Dancer sold over 5 million copies in the US and over 20 million copies worldwide and earned her 4 Grammy Awards. She supported the album with Private Dancer Tour which grossed at least $7 million.
Tina's next successful endeavour was in the Mel Gibson film "Mad Max Beyond Thunderdome" for which she acted and recorded two soundtracks. She received acclaim for her dual roles and earned a Grammy for Best Female Rock Vocal Performance. While she continued with her music, Tina penned her tell-all autobiography "I, Tina" which became a worldwide best-seller and culminated in a movie adaptation. Entitled "What's Love Got to Do with It", the film was a commercial success grossing about $40 million from a $20 million budget.
See Also: Barbra Streisand Husband, Son, Children, Wiki, House
Here's a look at her Subsequent Album Sales and Tour Gross Earnings
Break Every Rule Album (1986) And Break Every Rule World Tour (1987 – 1988)
The album sold over 12 million copies worldwide. Tina made history with the corresponding tour when she performed to 184,000 people in a single show at Maracanã Stadium in Rio de Janeiro, Brazil, making it the highest paying audience to see a solo performer. In total, the tour recorded 4 million in attendance and grossed $60 million ($121.5 million in 2017 dollars)
Foreign Affair Album (1989) And Foreign Affair: The Farewell Tour (1990)
The album sold over 9 million records and produced one of Tina's signature songs "The Best". The supporting stadium tour only played in Europe. It grossed $53.7 million ($98.4 million in 2017 dollars) from 127 shows.
Turner's next album was a soundtrack album entitled "What's Love Got to Do with It" for the movie of the same name. The corresponding What's Love? Tour promoted the soundtrack album as well as the film.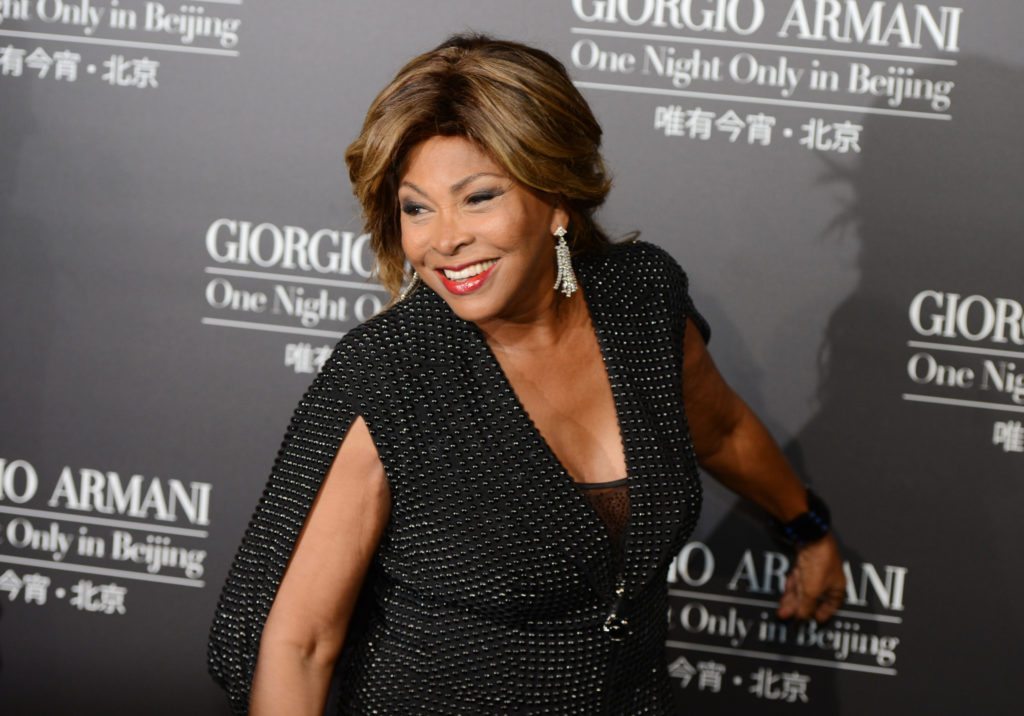 Wildest Dreams (1996) And Wildest Dreams Tour (1996 – 1997)
The album was more successful in the UK where it was certified double platinum. It went on to sell over 6 million copies worldwide. It included the single "GoldenEye" which was written by U2's Bono and The Edge. Turner performed the song for a James Bond movie of the same name. The Wildest Dreams Tour became her biggest ever outing with 255 shows. It pulled in $130 million ($194 million in 2017 dollars)
See Also: Whitney Houston's Daughter, Relationships and Death
Twenty Four Seven (1999) And Twenty Four Seven Tour (2000)
The album became Tina's 10th solo and final album. It sold 3 million records worldwide. The tour included 121 shows performed to a total audience of 2.4 million. It grossed $122.5 million ($170.4 million in 2017 dollars)
Tina!: 50th Anniversary Tour (2008 – 2009)
Being her first tour in 8 years, it was bound to produce record-breaking numbers. It grossed over $140 million from 90 shows. The tour marked Tina's 50th year in music since making her debut with Kings of Rhythm. It was accompanied by a compilation album, Tina!.
Tina began a relationship with German music executive Erwin Bach in 1986. She moved to Switzerland with him in 1995 and began living in a lake house in Küsnacht, near Zurich. In 2013, she acquired Swiss citizenship while relinquishing her American citizenship. She also married Bach the same year. Tina continues to perform in small shows and appear in TV shows. Her awards over the years include 11 Grammys, 6 BMAs, and 3 AMAs.
Is Tina Turner Dead?
The iconic singer has been killed in a string of celebrity death hoaxes. Reports emerged in 2012 of Turner's death with an "anticipated" obituary for the singer, throwing many of her fans into distress. Such fake news was also replicated in 2018, but the singer's reps promptly denied the rumors.
Though someday this will be true for the septuagenarian, Turner's fans are for now grateful that she is still alive and well!