David Bowie's tragic death at 69 as a result of liver cancer came as a shock to the entire world. He was a phenomenal music icon who was and is still loved by all and sundry. Through his lifetime, Bowie preferred to keep his personal life away from the media as much as he could. However, at his death, more lights have been thrown on his personal life and it appears that besides being remarkably good with music, Bowie was also an ardent real estate collector. Without mincing words, David Bowie was a real estate magnate. Apparently, his $230 million net worth didn't come from just selling records and concert tickets.
Musical tours and concert create an avenue for musicians to travel around the world, and for David Bowie, whose music gained global recognition, it was no different. His worldwide musical fame meant he had to frequently travel to these places to give his fans a live dose of David Bowie. As he journeyed, the London-born fell in love with some cities and decided to own properties there.
Let's take a look at the impressive houses the music icon once owned.
London
Brixton south London is Bowie's birthplace and where he spent his early years. Together with designer Jonathan Reed, Bowie spent years designing and creating this 4-storey mansion in Gliston Road, Chelsea, London. But sadly, Bowie being a man of concealable nature never had the chance to live in it as the area was more often than not breached by aggressive paparazzi. He sold the house in 2009 for £7.2 million.
Sydney
Bowie's Heroes World Tour took him to Australia in 1978. After the tour, he returned to Sydney five years later in 1983 when he fell in love with Australian-based New Zealand model Geeling Ng and featured her in his China Girl video. The same year, Bowie bought a 3-bedroom luxury waterfront apartment in Elizabeth Bay for $700,000. Located in a shrouded area, Bowie lived there for almost 10 years before selling for around $1.2 million in 1992, the same year he married his now widowed supermodel wife Iman Abdulmajid.
Lausanne, Switzerland
In order to avoid paying hefty taxes in the US, as he was reported to have money issues, Bowie fled to Switzerland. He first lived in a moderate house in Blonay with his first wife Angie Bowie before snagging a 14-bedroom Chateau de Signal mansion which was originally built for a Russian prince in 1900. It was while here that he married his Somali-American supermodel wife Iman. The couple later moved to New York a few years later. Rumours had it his new wife couldn't quite relate to the quiet life in the Chateau. In 1999 he sold the house for 4.2 million Swiss Franc and in the same year back in the US, he also sold his Los Angeles mansion for £5 million.
Mustique, Carribean Island
Located on the Mandalay, this peaceful 5-bedroom abode was built specially as a hideout for the star back in 1992. He later sold it in 1995 for £3.5 million to the late eminent English designer Felix Dennis who died in 2014.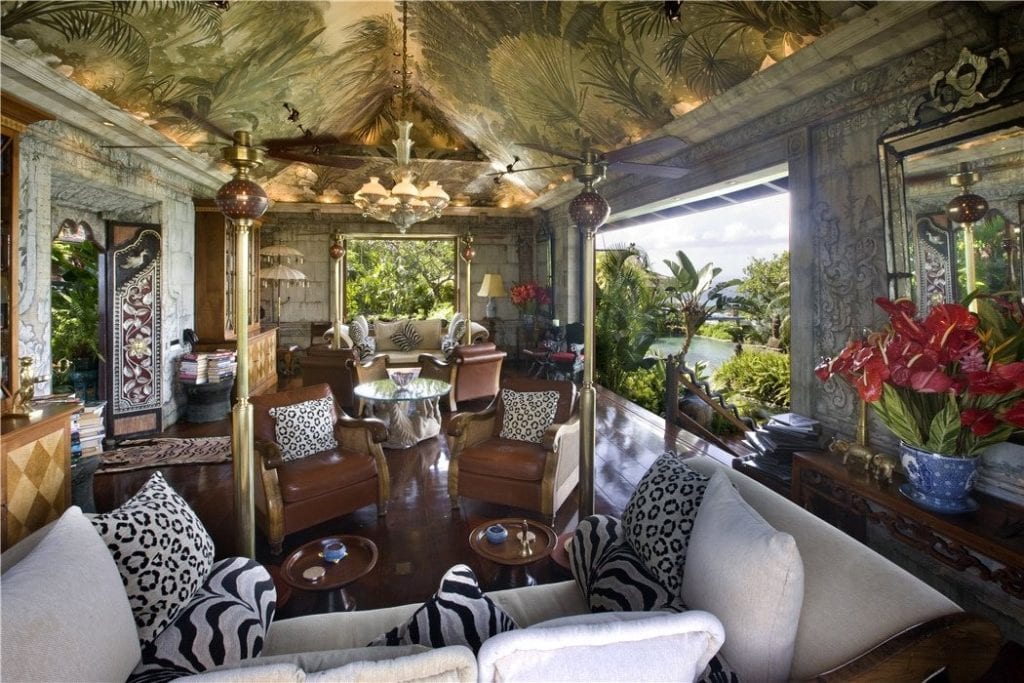 Bowie, describing his love for the villa he said, "One thing that's quite sweet about the house is that it's broken up into little areas that you can get lost in – you can go at least eight days and find a different place each day". The house is currently listed by Knight Frank real estate for the asking price of £14 million.
See Also: Donald Trump's Luxurious Private Real Estates
New York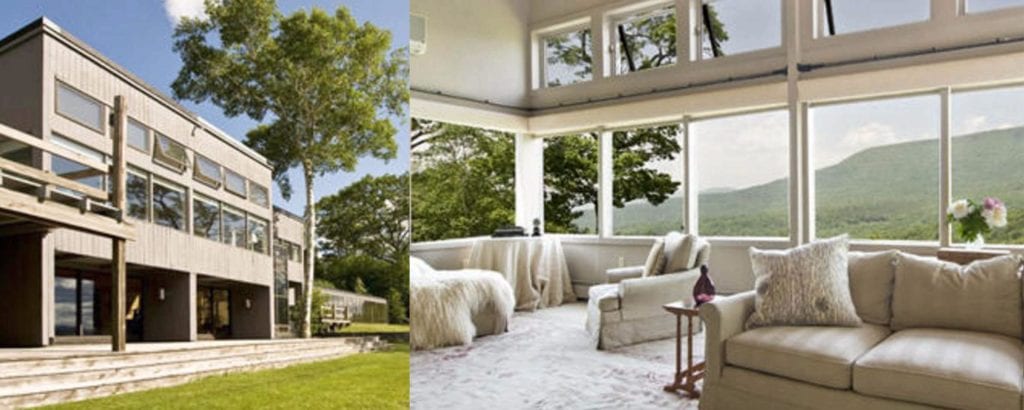 New York was where the icon spent the last days of his life and reportedly "found peace". Typical of Bowie, the house is located in the less bubbly Catskill Mountain. Perfect for a retreat. He reportedly paid $1.98 million for the 3-bedroom house in 2011, before putting it under renovations to include 2 more bedrooms and bathrooms, wide windows to allow uninterrupted views of its amazing green environments and a painting studio. David did something he'd never done to keep this purchase as concealed as possible– he purchased it for the first time not with his real name but through a limited liability company. According to The Sun, the house is where Bowie's ashes may be dispersed.
These are just a few of the many houses David Bowie bought. The list still goes on including penthouses in NYC and some the media might have never gotten hold of.