As far as sports go in the world, there are very few sports that are more popular than basketball. It is a global sport that has produced global stars, and such level of popularity has made it one of the most lucrative sports in the world, with the National Basketball Association (NBA) leading the pack as the most popular and richest league in the world. With every franchise in the NBA worth well over a billion dollars, it is no surprise that a majority of the richest NBA players in the world come from the American league.
Speaking of the richest players in the world, each new post-season gives fans a chance to follow some of the ginormous and massive contracts signed by various basketball superstars but how many of them have been able to leverage their massive salaries to build real wealth for themselves? Find out in our list of the ten richest NBA players in the world.
10 Richest NBA Players in the World Today
1. Michael Jordan – $1.9 billion
Well, if you are remotely familiar with basketball, it should come as no surprise that the first number on her list is Michael Jordan. He is, after all, the greatest basketball player of all time and it is a status that goes beyond his superhuman feats on the court but outside of it.
A man whose name has become synonymous with basketball itself had a 19-year career during which he won the NBA championship six times, along with winning the Finals MVP every single time. This made him one of the highest earners in the NBA, however, it was his off-court ventures that transformed him into a billionaire, with a shoe deal that birthed the Jordan sneakers, making him over $60 million a year alone.
Combined with other business ventures, including owning the Charlotte Hornets, an automotive group and several endorsements brands to place number one on the list of richest NBA players with a net worth of $1.9 billion.
2. Junior Bridgeman – $600 million
With Michael Jordan a clear cut winner as the richest NBA player, the competition starts behind him with other superstars vying for a space in the top ten and the winner here is Junior Bridgeman, a former NBA player who did not have as much impact on the NBA as the rest of the names on this list but still managed to record some personal achievements of his own, including getting named MVC Player of the Year twice, and getting his jersey retired by the Milwaukee Bucks.
Junior Bridgeman shot up the list by leveraging his NBA earnings into investing Wendy's fast-food franchise, owning over 100 restaurants. Through them, he made a lot of income that further enabled him to become a bottler for the giant beverage company, Coca-Cola, through his food company, Bridgeman Foods Inc.
His investments have made him a fortune of $600 million, which puts him second among the richest NBA players in the world.
3. Magic Johnson – $600 million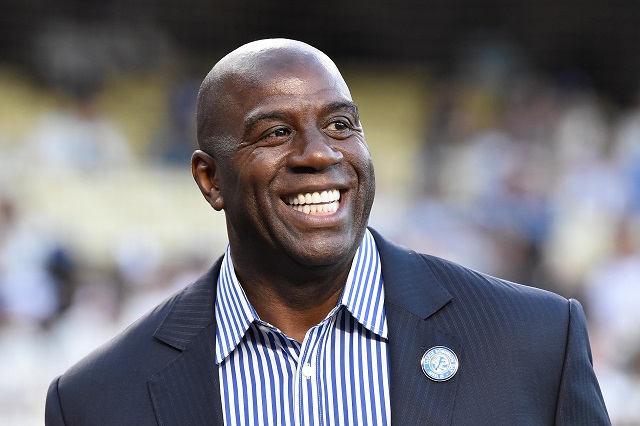 At number three is another big name in basketball history, Magic Johnson. Magic played for the Los Angeles Lakers throughout his career in the NBA, winning the NBA championship five times. He was phenomenal on the court and his awards showed it, with 12 NBA All-Star appearances, three NBA MVP awards and more.
He was one of the highest earners in the NBA during his playing days and he has leveraged on that to become an entrepreneur invested in different businesses, from music and TV productions to theater chains to Starbucks to owning a stake in his former team, the LA Lakers.
His investments have netted him a fortune of $600 million to place number three in the richest NBA players in the world.
4. LeBron James – $440 million
The fourth name on our list is a name modern fans might be more familiar with, LeBron James, who is perhaps the only player who comes close to Michael Jordan for the crown of the greatest NBA player in history. LeBron James has consistently been one of the best players in the NBA since he was drafted out of high school in 2003. LeBron has been able to build such as massive net worth through various big contracts, such as the $154 million four-year contract he signed with the LA Lakers in 2018.
Combined with the massive shoe contracts with brands like Nike, and his business investments, which include a production company, Uninterrupted. LeBron has a net worth of $440 million as the fourth richest NBA player in the world.
5. Shaquille O'Neal – $400 million
Rounding up the top five is NBA's big man and TV's funnyman, Shaquille O'Neal. He was affectionately considered a beast during his playing days but has since transitioned into his softer side as shown in his multiple appearances in movies, TV shows and as a sports analyst.
Shaquille O'Neal is also one of the most business-oriented NBA players in history, which is why he has been able to grow and maintain a huge net worth of $400 million, years after retiring from the NBA. Some of his investments include General Electric, Apple, PepsiCo and real estate where he owns several homes in Orlando and New Jersey.
6. Kobe Bryant – $350 million
One of the slightly controversial players in NBA history, Kobe Bryant is very much considered one of the greatest players in NBA history and not only does that statement reflect in his numbers, which include winning the NBA title five times, along with making the All-Star team eighteen times, he also has a high net worth of $350 million, which places him in the top ten richest NBA players in the world, despite the fact he has been retired since 2016.
Like most people higher up the list, Kobe Bryant has been able to maintain his net worth through various business interests that range from music to energy drinks and technology.
Considering a career-defining feud with Shaquille O'Neal though, Kobe might not appreciate coming in sixth on the richest NBA players list, behind him.
7. David Robinson – $200 million
The seventh name in the top ten richest NBA players list is David Robinson, a basketball player who played for the San Antonio Spurs during his career in the league. He was a two-time NBA champion and he was named in the NBA All-Star ten times, with several other personal awards to go with it.
David Robinson retired from the league in 2003 after 14 years in the NBA and has continued to maintain a place in the richest list through a private equity firm that has invested in hotels, office buildings, and other hospitality businesses.
8. Hakeem Olajuwon – $200 million
There are various iconic names in the history of the NBA, many of which became iconic as a result of their performances on the court. One of them is Hakeem Olajuwon, who is still remembered fondly for his time in the NBA which lasted between 1984 and 2002.
The basketball player, who was born in Lagos, Nigeria played for the Houston Rockets and the Toronto Raptors over the course of his career, winning two NBA championships and getting crowned Finals MVP twice. He has invested in real estate, where he is believed to have made over $100 million in profit alone.
9. Kevin Garnett – $190 million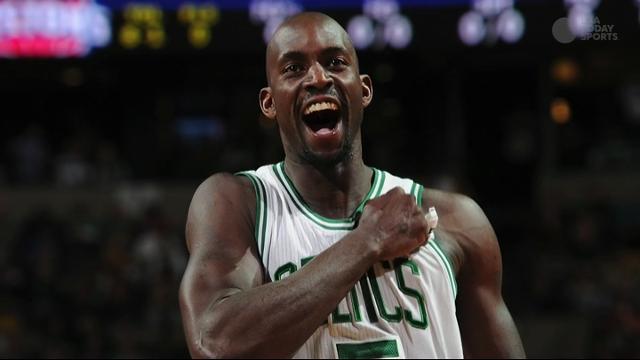 At number nine on the richest NBA players in the world is Kevin Garnett, who played various teams over the course of his career, which spanned 21 years. He joined the league through the Minnesota Timberwolves, who drafted him, playing for the team between 1995 and 2007.
Kevin Garnett then played for the Boston Celtics and the Brooklyn Nets before returning to the Minnesota Timberwolves where he eventually retired. He won the NBA championship once over the course of his career and was named in the All-Star team a massive fifteen times, winning the NBA MVP award once.
By every metric, it was a successful career for Kevin Garnett and it is no surprise that such a long successful career, combined with a post-retirement career as a consultant for the Los Angeles Clippers and the Milwaukee Bucks along with being the host of a basketball show on TNT has helped him maintain a high net worth of $190 million, to place ninth on the richest NBA players in the world.
10. Grant Hill – $180 million
Last but not least on the richest NBA players list is Grant Hill, who played for the Detroit Pistons during his career. He also played for the Orlando Magic, the Phoenix Suns, and the Los Angeles Clippers during his 19-year career.
Grant Hill never won the NBA Championship during his career but he delivered enough individual excellence to record personal awards like getting named in the NBA All-Star seven times, the All-NBA First Team once, all of which placed as one of the highest earners in the league during his career.
Combined with a post-retirement investment effort that includes owning the Atlanta Hawks and several other brand endorsements from Sprite, McDonald's, TAG Heuer and Nike, he has been able to maintain a fortune of $180 million to become the 10th richest NBA player in the world.
Other notable names that couldn't make the top ten include Kevin Durant who has a net worth of $170 million, James Harden with $145 million, Dirk Nowitzki, a Dallas Mavericks legend who has a net worth of $140 million, Dwight Howard with $140 million and Tim Duncan, with a net worth of $130 million.