Shaquille O'Neal or Shaq, as he is fondly called, is one of the most successful players to ever play in the NBA. Not just because of the number of points he scored, his majestic dunks or championships. But he has built a rounded holistic life with admirable success. In turn, Shaq has amassed a considerable net worth, and become an inspiration to millions of aspiring professionals.
Shaq who is also an entrepreneur and television host in addition to being a retired American basketball player has a net worth of $400 million.
From the earnings of his playing career to his entrepreneurial efforts and personal relationships, here is a deep dive into the financial and love life of Shaquille Rashaun O'Neal.
How Shaq Makes His Money
There are a few significant ways Shaq has made money since he came onto the spotlight as a first-round pick by the Orlando Magic in 1992. One of those ways is obviously basketball, specifically as a player. He spent 19 years in the NBA and played for six teams, the most notable being his eight-year stint at the Los Angeles Lakers.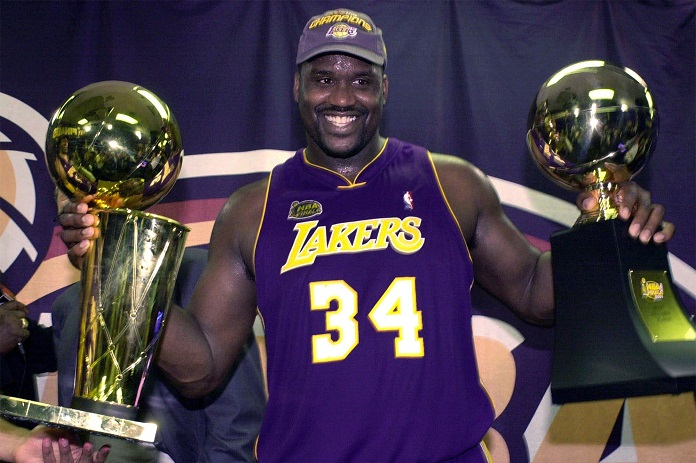 Throughout this career, he won the NBA Championship four times, NBA Finals MVP three times, and was an All-Star in 15 out of 19 seasons. Paired along these on-court successes was a high earning power. It came from being a dominant player that attracted fans to the stadium and brand partnerships.
According to Forbes, he made $292 million playing basketball, with $166 million earned during his time at the LA Lakers. Since leaving the NBA, he has transformed his $292 million earnings into $700 million+, made from other ventures.
His Income From Other Sources
Endorsements and Commercials
Shaq has endorsement deals with Icy Hot, Buick, Gold Bond, and Zales. He is the spokesperson for Dove Men. Shaq also targets his endorsements at the 'regular people' who do not make a lot of money and of course can go for his lower-priced line.
Other endorsements include Papa Johns, which fetched him $8.25 million. He has also appeared in commercials for Nestle Crunch, The General, Pepsi, and Reebok. As at our last count, Shaq has endorsed more than 50 businesses.
Investments
Shaq has been making more money since retirement; about $20-25 million per year. This is thanks to his joint ownership of several business ventures including 155 Five Guys Burger Restaurants, 150 car washes, a shopping center, several Las Vegas nightclubs, 17 Auntie Annie Pretzels Restaurants, 40 24-hour fitness centers, and a movie theatre.
Shaq was a pre-IPO investor in Google. He also invested in Apple, General Electric, and PepsiCo. He has stakes in Muscle Milk, Vitamin Water, and Tout, a social media start-up. Recently, he invested in The Original Soupman, a food truck brand.
He is also a minority owner of the Sacramento Kings, an investor in the eSports team, NRG Esports. He is equally a board member of Papa John's, after securing a 30% stake in nine locations.
Real Estate
Shaq has a real estate firm called the O'Neal Group. In partnership with MDM Development, he created Met Miami, a complex in Miami. It includes a Marriott hotel, offices, and a 24-hour fitness center.
Movie Theater
In 2012, in partnership with Boraie Development, Goldman Sachs Urban Investment Group, and community investors, O'Neal Group purchased and renovated CityPlex 12, a movie theatre in Newark. The CityPlex 12 now has digital projection, stadium seating, 12 new screens, and 3D capability.
Shaq himself has appeared in various films including, Blue Chips, Steel, Kazaam, and The Wash. The former basketball player has more than 44 acting credits to his name.
Television
Shaq has amassed a significant net worth appearing on television. From Shaquille to Shaq's Big Challenge and Shaq Life, his career is laden with multiple TV appearances.
However, none has contributed to his wealth as much as his analyst role for TNT. He makes an estimated $1 million per year as an analyst on the show, alongside Charles Barkley and Kenny Smith.
Shaq has a $400 Million Net Worth
Thanks to the income from his career, businesses, and ventures off the court, Shaq has an estimated net worth of $400 million. His investments and endorsements make him around $60 million per year. Not many retired players can boast of such impressive figures.
Shaq's financial acumen comes from personal discipline and his wealth of knowledge. Unlike most of his peers, he has a B.A degree, earned in general studies and political science. He also has an MBA, obtained from the University of Phoenix. Shaq, in addition, has an Ed.D degree in Human Resource Development from Barry University and has studied directing and cinematography. He studied the latter at the New York Film Academy's Filmmaking Conservatory.
How Does the Basketball Legend Spend His Money?
At the twilight of his career, Shaq spent an average of $875,000 per month. About $110,000 of it goes to food, $24,300 for gas, and about $6,730 on dry cleaning. Of course, with his NBA earnings behind him, he has cut off certain excesses, but Shaq still maintains an affluent lifestyle.
He still owns a myriad of luxury cars. They include a customized 2001 Chevrolet G1500, Ferrari 355 Spider, Ford Bronco II, Rolls Royce Phantom, a two-door Vaydor, Dodge Challenger, Stretched Lamborghini Gallardo and a few more.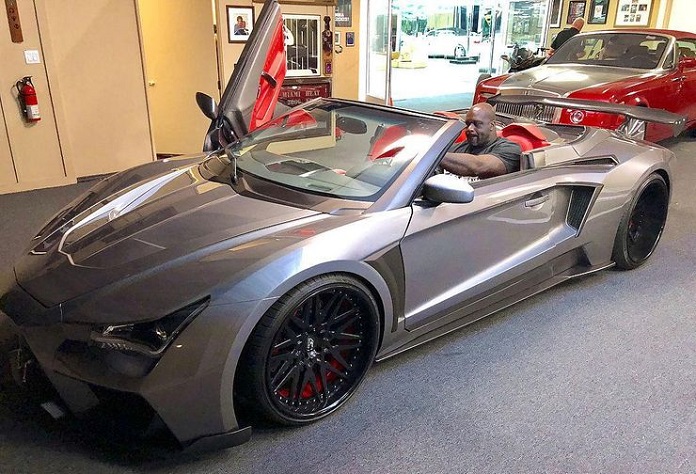 Shaq also spends some of his $400 million net worth on mansions. He owns an LA Bell Canyon mansion which he bought for $1.815 million. Before that, he owned a Florida mansion worth $28 million.
The former Laker doesn't just spend on luxury either. His philanthropic efforts have seen him donate more than $50 million to various charity organizations and causes. They include Boys & Girls Clubs of America, Kids Wish Network, Free The Children, and a few others.
Dissecting Shaq's Love Life: Meet The Women He Married or Dated
Prominent as he is, Shaq has in no time been without a woman in his life. His first known girlfriend was Arnetta Yardbourgh, between 1995-1996. She gave birth to Shaq's first child, a girl named Taahirah O'Neal on July 18, 1996.
His Marriage to Shaunie Nelson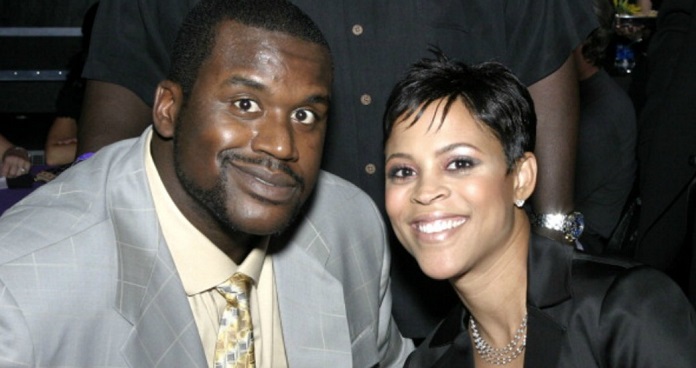 Shaq's breakup with Arnetta ushered him into a new relationship with Shaunie O'Neal. The two got married on December 26, 2002, and they were together for about seven years. They had four children, namely Shareef Rashaun, Shaqir Rashaun, Amirah Sanaa, and Me'arah Sanaa. Shaunie however, had a son from her previous relationship. Her son's name is Myles. Their son, Shareef, is an NBA hopeful who plays for Louisiana State University.
On September 4, 2007, Shaq filed for divorce from Shaunie, but the divorce proceedings were inconclusive as they both resolved their issues and moved on.
The hardest hit to their union, however, was on November 10, 2009, when Shaunie filed for divorce citing irreconcilable differences. She said during one of her VH1 reality series, Basketball Wives, that she discovered her ex-husband's infidelity when their Blackberries got switched. This time, the couple went through with the divorce procedures and ended their seven-year union.
Meet His Subsequent Girlfriends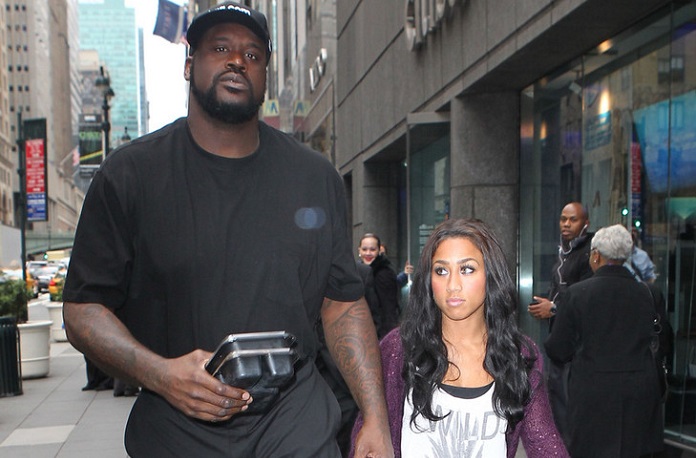 Since their separation, Shaq had met and dated some other girls including TV personality Laura Govan and Reality TV show personality Nicole "Hoopz" Alexander. Shaq and Nicole were together for two years between 2010 and 2012.
Laticia Rolle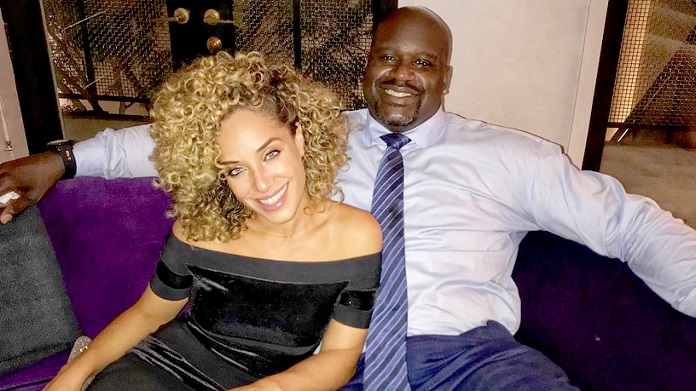 He was also in a relationship with Laticia Rolle, a model from Massachusetts. They started dating in 2014. The two of them were engaged briefly. The news broke out on social media where Rolle posted a picture of herself and her man with a giant rock showing off on her finger. The engagement and relationship ended in July 2018.
Annie Ilonzeh
After his long relationship with Rolle came to an end, Shaq began dating Nigerian-American Annie Ilonzeh. She is an actress known for her roles in works like Empire, Chicago Fire and All Eyez on Me. Neither of them has confirmed their relationship, but they were seen holding hands in New York City earlier in 2019.