Shaquille O'Neal popularly known as Shaq is an American retired basketball player. He is currently an entrepreneur, businessman, and a TV host. His net income is estimated at $400 million.
Shaq Wiki, Career Beginnings
Shaq began to gain attention for his talent in basketball when he was in high school. He led the Robert G. Cole team to the state championship in his senior year. He became a two-time SEC player and a two-time All American when he was at the Louisiana State University. In 1991, he received the Adolph Rupp Trophy for being NCAA's men basketball player of the year. The AP and UPI named him the college player of the year in 1991. He is a member of the Louisiana State University Hall of Fame.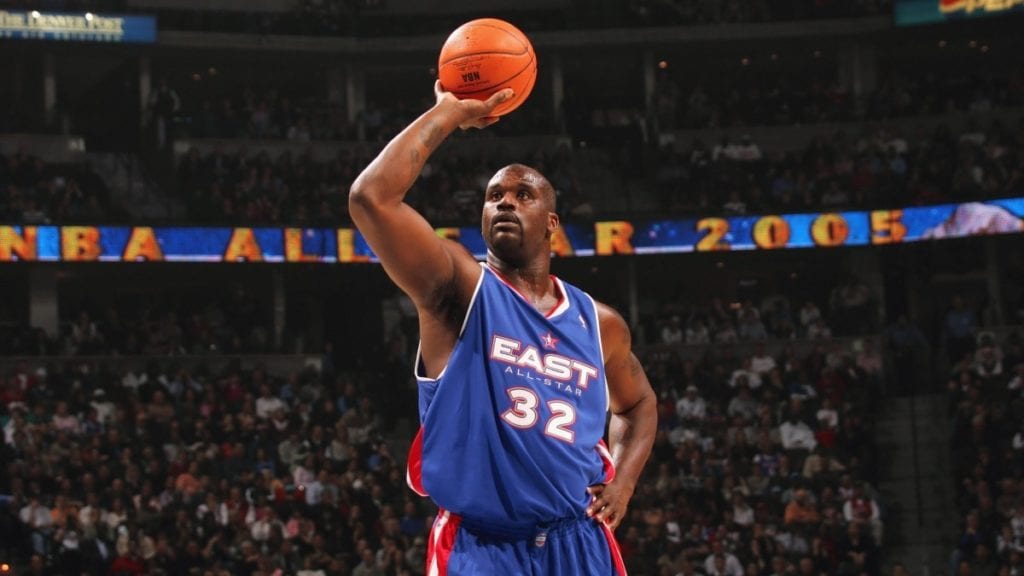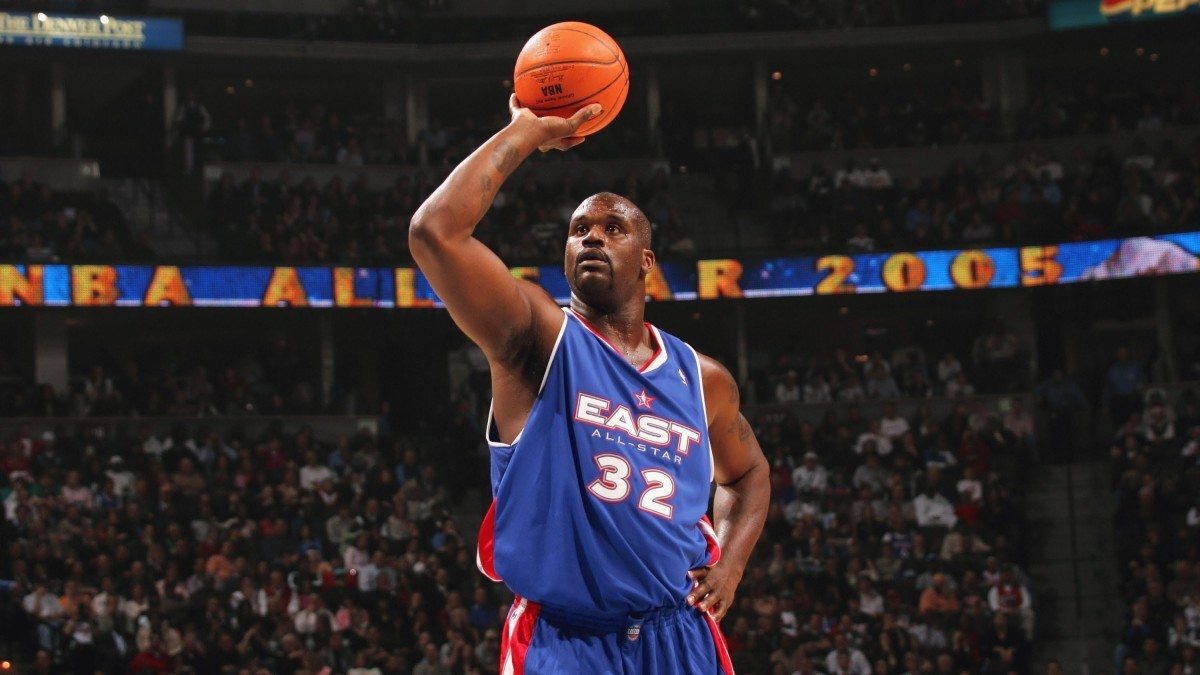 He was the #1 pick for the Orlando Magic in 1992 and was crowned the rookie of the year in 1993. He was voted an All Star-starter, a feat that had not been achieved since Michael Jordan's time. Shaq helped the Magic to make their way to their first-ever playoff series in his second season. They made it to the finals the following year.
Law enforcement
Shaq is also involved in law enforcement. He went through the Los Angeles County Sheriff's Reserve Academy. He became a reserve officer with the LA Port Office and later a Miami Beach reserve officer.
Shaq's turn around
Just like many young celebrities, Shaq would have ended up bankrupt, save for his banker who called him up and warned him about being spendthrift. This happened after Shaq had spent $1 million in 30 minutes. Shaq listened. Better still, he went back to the university to complete his degree. He had dropped out of Louisiana State University to play in the NBA. He went on and earned an MBA and Ed.D. He is now Dr Shaquille O'Neal. According to the retired basketballer, law school might be next.
Shaq Net Worth, Income from Basketball
Shaq's basketball career was successful by many standards. He had 791 rebounds in 1989. This remains a state record to date. In 1996, Shaq was part of the basketball team that won an Olympic gold medal. He joined the LA Lakers after signing a 7-year deal worth $121 million. LA Lakers won the NBA championship in 2000. They won it for 2 more years in a row.
In 2004, Shaq signed a 5-year contract with the Miami Heat for $100 million. He won his 4th NBA championship with the side in 2006. In 2010, he joined Boston Celtics but his appearances were truncated by series of injuries. A year later in 2011, he officially retired from basketball. He had played for several teams including the Phoenix Suns, and Cleveland Cavaliers.
He is currently a commentator on the post-game TV show "Inside the NBA". He made over $292 million in his basketball career and scored 28,596 points.
Shaq's professional basketball career spanned 19 seasons. He has won numerous awards, ranging from an MVP (1999-2000), a Rookie of the Year, and 3 All-Star Game MVPs. His selections are also noteworthy: 14 All-NBA team selections, 15 All-Star game selections, and 3 NBA All-Defensive team selections. Shaq is among the 3 players who have won NBA MVPs, Finals MVP Awards, and All-Star game MVPs in the same year.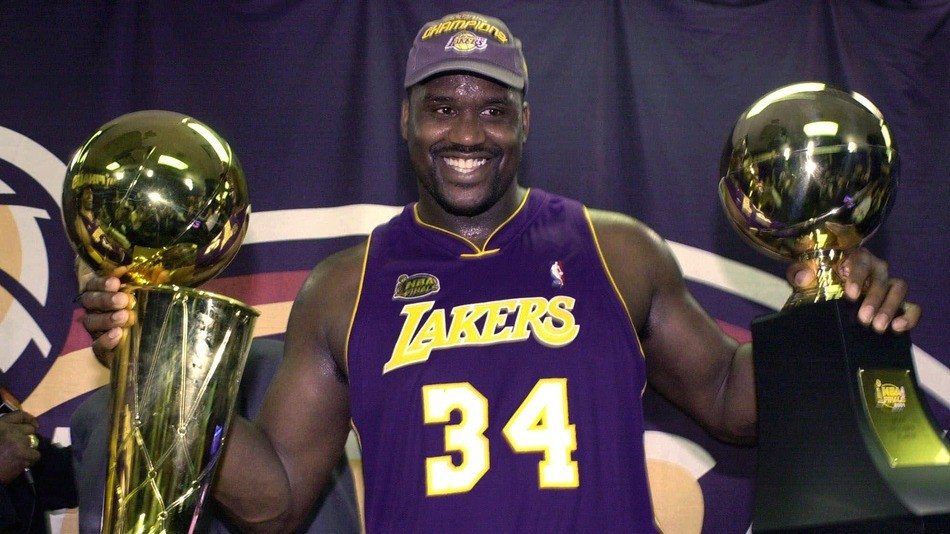 Income From Other Sources
Endorsements
Shaq has endorsement deals with Icy Hot, Buick, Gold Bond, and Zales. He is the spokesperson for Dove Men. An astute businessman, Shaq set up the Shaq Summit, a very strategic meeting, where his endorsement partners gather in his home to make 15-minute presentations. This way, he gets more endorsements. Shaq also targets his endorsements at the 'regular people' who do not make much money and of course can go for his lower-priced line.
Investments
Shaq has been making more money since retirement- $20-25 million per year, thanks to his joint ownership of several business ventures including 155 Five Guys Burger Restaurants, 150 car washes, a shopping center, several Las Vegas nightclubs, 17 Auntie Annie Pretzels Restaurants, 40 24-hour fitness centers, and a movie theatre.
See Also: Allen Iverson Bio, Stats, Wife, Family, Wiki, and Divorce
Shaq was a pre-IPO investor in Google. He has stakes in Muscle Milk, Vitamin Water, and Tout, a social media start-up. Recently, he invested in The Original Soupman, a food truck brand.
Real Estate
Shaq has a real estate firm called the O'Neal Group. In partnership with MDM Development, he created Met Miami, a complex in Miami. It includes a Marriott hotel, offices, and a 24-hour fitness center.
Movie Theater
In 2012, in partnership with Boraie Development, Goldman Sachs Urban Investment Group, and community investors, O'Neal Group purchased and renovated CityPlex 12, a movie theatre in Newark. The CityPlex 12 now has digital projection, stadium seating, 12 new screens, and 3D capability.
Shaq himself has appeared in various films including, "Blue Chips", "Steel", "Kazamm" and "The Wash".
Given his $400 million wealth, Big Shaq seems to have it all. He is an astute businessman, has managed to make his basketball career, remains relevant to date, and has pursued higher education. At this pace, he is en route the billionaire's club. His cars include a luxury Rolls Royce Phantom 403 thousand dollars worth, a Mustang Coupe and a Lamborghini Gallardo.
See Also: Charles Barkley Daughter, Wife, Kids, Daughter, Family, Salary
Shaq's Height, Feet, and Body Stats
Shaq began his debut season in 1992 with an estimated body weight of about 230 lbs, a chest measurement of about 57 inches and biceps measuring 20 inches. His waist also measured 48 in or 122 cm, making him one of the most dominant and imposing centers in the history of the NBA. But way into his career, the NBA star began to grow in body size and shape.  Currently, the American basketballer weighs 147 kg or 324 pounds with a height of about 7 ft 1 inch or 216 cm. This named him among the tallest players in the NBA. He followed Manute Bol who is 7ft 7inches tall and Yao Ming who measured 7ft 6inches. Though he may not be the tallest so far, Shaq was still regarded as the most agile and physically fit player of his time. Even at his retirement, Shaq is still one of the heaviest players ever to play in the NBA.
Who is Shaq's Wife or Girlfriend
Prominent as he is, Shaq has in no time been without a woman in his life. His first date, however, was between 1995-1996 with Arnetta Yardbourgh. She gave birth to Shaq's first child, a girl named Taahirah O'Neal on July 18, 1996.

Shaq's breakup with Arnetta ushered him into a fresh relationship with Shaunie O'Neal. The two got married on December 26, 2002, and they lived together for about 8 years and had four children namely Shareef Rashaun, Shaqir Rashaun, Amirah Sanaa, and Me'arah Sanaa. Shaunie however, had a son from her previous relationship. Her son's name is Myles.

On September 4, 2007, Shaq filed for a divorce from Shaunie but the divorce proceedings were not concluded as they both resolved their issues and moved on. The hardest hit to their union, however, was on November 10, 2009 when Shaunie filed for divorce citing irreconcilable differences. She said during one of her VH1 reality series, Basketball Wives, that she discussed her ex-husband's infidelity when their Blackberries got switched. The divorce procedures were soon finalized and they both went their separate ways.

Since their separation, Shaq had met and dated some other girls including TV personality Laura Govan and Reality TV show personality Nicole "Hoopz" Alexander. Currently, he is in a relationship with Laticia Rolle who he started dating in 2014. There is news also that Basketball star has proposed to Rolle. The news broke out on social media where Rolle posted a picture of herself and her man with a giant rock showing off on her finger. If this is true, then the wedding bells could be on the way. Goodluck to them.

Fact Check: We strive for accuracy and fairness. If you see something that needs updating,