| Net Worth: | $120 million |
| --- | --- |
| Salary: | 8 million USD |
| Income Sources: | His NBA games, endorsements |
| Age/Date of Birth: | May 19, 1976 |
| Height: | 6 ft 11 in (2.11 m) |
| Nationality: | American |
| Last Updated: | 2021 |
Kevin Garnett is an American retired professional basketball player best known for his time with NBA's Minnesota Timberwolves and the Boston Celtics. Throughout his 21-year career, Garnett earned over $334 million in salary alone, making him the highest-earning player in the history of the NBA.
Yes! He earned more than Kobe Bryant ($323 million). Kevin retired after the 2016 season and in January 2017 became a consultant with the Los Angeles Clippers.
As of 2021, Kevin Garnett's net worth is estimated at $120 million
His Background and Early Life
Kevin Maurice Garnett was born on May 19, 1976, in Greenville, South Carolina. He began playing basketball in middle school and continued through to high school beginning with Mauldin High School, California and then Farragut Career Academy, Chicago for his senior year. Following his impressive performance at Farragut, Garnett declared himself eligible for the 1995 NBA draft. He made the decision after failing to meet the minimum SAT score required for a divisional scholarship. He was selected fifth overall pick by the Minnesota Timberwolves to become the first player drafted straight from high school in 20 years. At the age of 19 years and 11 months, he was also the youngest player in the NBA at the time.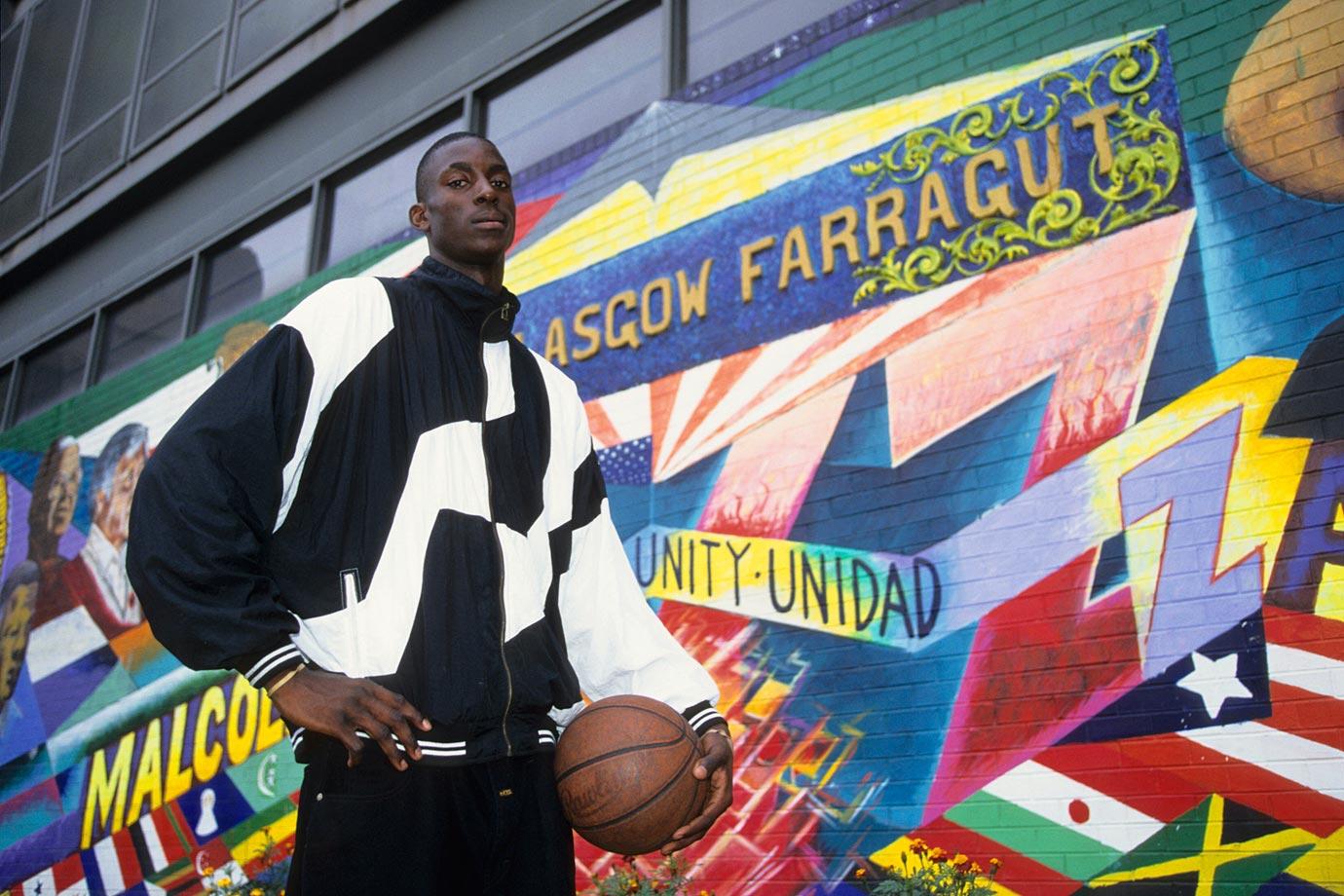 Minnesota Timberwolves Career and Earnings
Garnett's rookie contract was a 3-year, $5.4 million contract, which saw him bank $1.6 million in his first year. Starting out from the bench, he quickly earned a spot in the team's starting lineup. In his sophomore season, Garnett improved his game and ultimately led the Timberwolves to its first-ever playoff. Garnett also made it to his first All-Star appearance.
By the 1996/1997 season, Kevin 21, became a free agent and signed a 6-year, $126 million contract extension with the Timberwolves that became the subject of controversy in the NBA. As a result, the rules on rookie contracts were changed and a cap was placed on player salaries but no effects were made until the new Collective Bargaining Agreement in 1999. Meanwhile, despite the uproar, Garnett continued to improve his stats. Nevertheless, the Timberwolves were still unable to get past the first round of the playoffs.
After suffering 7 consecutive eliminations in the playoffs' first round, Timberwolves finally ended the drought in the 2003/2004 season beating the Denver Nuggets to advance from the first round. The season was also one of Garnett's best as he received his very first league Most Valuable Player award at the age of 27. It became his only one throughout his 21-year career. At this time, Garnett was earning $28 million yearly and became a free agent again. He then signed a 5-year, $100 million deal with the Timberwolves.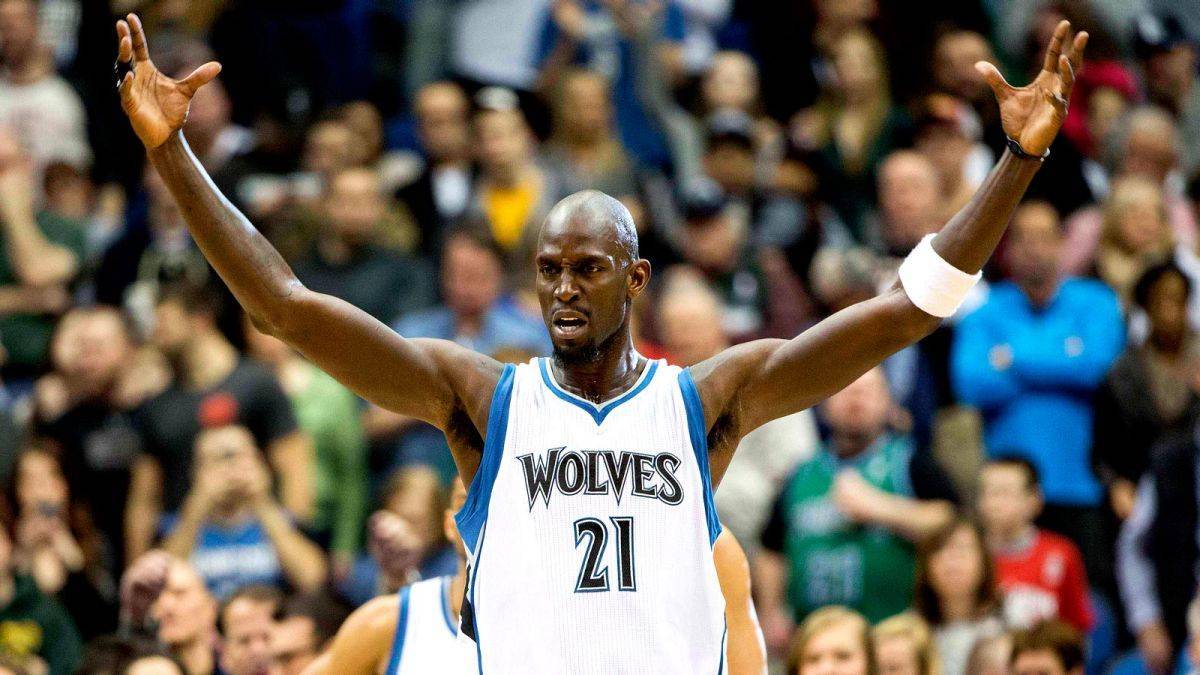 Unfortunately, Garnett's career took a sharp downturn in the following season as the Timberwolves failed to make the playoffs for the first time in 8 years. In the third year of his contract, Garnett was traded to the Boston Celtics ahead of the 2007/2008 season. The trade was a 7-for-1 deal that became the largest number of players traded for a single player in NBA history. The trade brought to an end his 12-year career with the Timberwolves which made him the first player in the NBA to stay that long with a single franchise. For these 12 years, Garnett had made $186.4 million with the Timberwolves.
Boston Celtics Career and Earnings
Upon joining the Boston Celtics in 2007, the franchise signed him to a three-year $51.3 million contract extension to begin after the expiration of the remaining 2 years on his Timberwolves contract. Garnett would go on to have his best career with the Celtics. Together with teammates Paul Pierce and Ray Allen, Garnett led the Celtics to the 2008 NBA Championship title. Garnett himself won the NBA Defensive Player of the Year award, making it the first time in history a Celtic player won the title.
The Celtics also reached the NBA finals in 2010 but were defeated by the Los Angeles Lakers. Garnett's existing contract with the Celtics had ended in the 2011/2012 season and he nearly hung up his sneakers with career earnings of $278.9 million. However, the Celtics resigned him with a 3-year $36 million deal.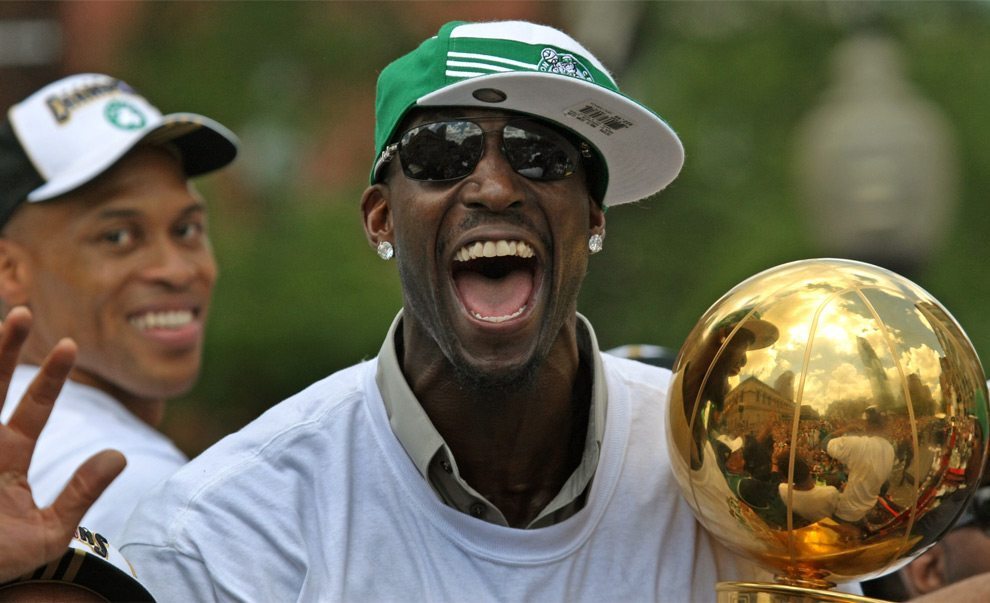 Brooklyn Nets And Return to Timberwolves
Garnett, on the second year of his contract with the Celtics, was traded to the Brooklyn Nets. He played for a year and a half with the Nets before waiving his no-trade clause to make the return to his roots – Minnesota Timberwolves. He signed a two-year deal with the Timberwolves in 2015 but finally decided to hang his boots for good in 2016.
A Detailed Look at Kevin Garnett's Net Worth, Career Earnings, and Endorsement Deals
His NBA Salaries Amounted to Over $334 Million
Kevin had a decorated 21-year career that was super rewarding financially. He is considered the highest-paid NBA player of all-time as he earned over $334.3 million playing for the Minnesota Timberwolves, Boston Celtics, and the Brooklyn Nets.
Considering the figure involved, it is obvious that Kevin's career earnings contributed most to his massive fortune.
A Breakdown of What He Earned Yearly
Below is what Kevin Garnett earned yearly throughout the years he played basketball in the NBA.
1995 – $1,622,000
1996 – $1,666,000
1997 – $2,109,120
1998 – $8,536,585
1999 – $16,806,300
2000 – $19,610,000
2001 – $22,400,000
2002 – $25,200,000
2003 – $28,000,000
2004 – $16,000,000
2005 – $18,000,000
2006 – $21,000,000
2007 – $30,417,829
2008 – $23,000,000
2009 – $14,665,110
2010 – $17,080,110
2011 – $15,691,186
2012 – $11,566,265
2013 – $12,433,735
2014 – $12,000,000
2015 – $8,500,000
2016 – $8,000,000
Garnett Also Made Significant Money from Endorsement Deals With Popular Brands
Being an exceptional athlete, Kevin Garnett commanded a great deal of attention in the world of sports and beyond. As such, he was a favorite for various brands and establishments who wanted to tap into his fame and have him promote their products and services.
So, while his NBA salary was his biggest money-maker, Garnett also benefitted from a handful of endorsement deals. In 2012, Forbes estimated that Garnett was making as much as $4 million annually from endorsement partners. Prominent among them was the Chinese sportswear company, Anta, and coconut water brand, Zinco.
He Has Been Making Money through the Media Industry Since He Retired
As mentioned earlier, Garnett's net worth is estimated at $190 million. Despite the financial problems he faced, he has been able to maintain his status as a very wealthy man because he started working in the media industry as soon as he retired from the NBA.
After retirement, Garnett joined former NBA stars Shaq and Charles Barkley on TNT postgame show "Inside the NBA". He also began hosting his own segment Area 21 and became a consultant with the Los Angeles Lakers.
That's not all, he played a fictionalized version of himself in Uncut Gem, a 2019 crime thriller film directed by the Safdie brothers. Even though it is hard to tell what he has made from all of these endeavours, there is no doubt that they have contributed a few millions to his net worth.
The Greenville Native Has Lost Good Money Investing in Real Estate
Sometime in 2007, the NBA star acquired a property in Concord, Massachusetts for $4.625 million. Roughly six years later, in 2013, he listed the property asking for $4.85 million. Nonetheless, it was reported the following year that he sold the home for $3.635 million.
Earlier in 2003, he acquired a six-bedroom home situated at the Pacific Coast Highway in Malibu for $6.4 million. According to reports, he wanted to build his dream home there so he demolished the home and began constructing the mansion he had in mind.
But then, after spendings millions on the project meant to be an 11,000-sq mansion, he listed the unfinished home asking for $19.9 million. Although the figures involved are not known, it is believed that he lost a significant sum in his attempt to build a dream home for himself. Worst still, he was dragged to the Los Angeles County Superior Court by a construction firm for not paying for the work the company did on the property. The firm claims it is owed $173,000.
Garnett Once Claimed He Was Defrauded $77 Million
It was in September 2018 that the former NBA player sued a Kentucky-based accountant, Michael Wertheim, and his firm, Welenken CPAs, alleging that they helped a wealth manager identified as Charles Banks IV to defraud him $77 million.
Kevin and Banks were business partners and as claimed in his lawsuit, Michael was aware that Banks was stealing Kevin's money when his company provided accounting services to the NBA star but failed to do anything about it.
Anyway, it was later reported that Garnett dropped the lawsuit as he reached an agreement with Wertheim and his firm.
How His Net Worth Has Increased Over the Years
1998 – $7 Million
2000 – $15 Million
2003 – $55 Million
2006 – $70 Million
2008 – $85 Million
2011 – $105 Million
2015 – $120 Million
2020 – $190 Million
Meet Kevin Garnett's Wife and Kids
Wife's Name: Brandi Alyssa Padilla
Date of Birth: January 25, 1976
Occupation: Undetermined
Duration of Marriage: 2004 – ?
No. of Kids With Kevin: 2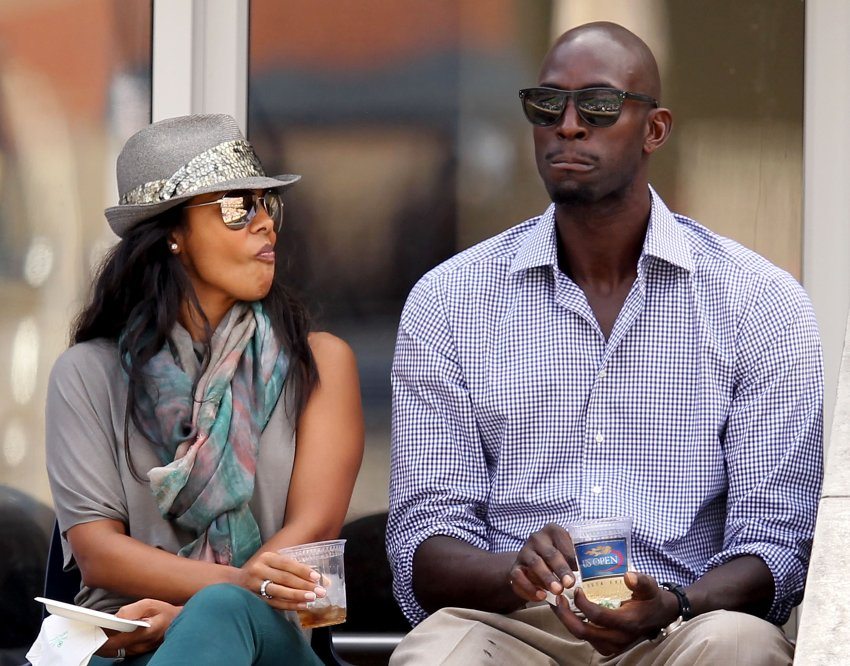 So much respect was accorded to the basketball maestro by his mates and the general public for being able to stay married for over a decade. Because of how secretive Brandi is, in addition to the fact that her husband's career has always received all the attention, it is hard to tell many things about the woman. From what she does for a living to details of her family background, facts about the life of Brandi outside being the wife of a star athlete are hard to come by.
Kevin and Brandi Padilla dated for a long time before they got married in 2004. The power couple stood the test of time and proved to be resistant to external forces and intrusions from the media and the general public. Why do we think so? The Garnetts have been dragged with various vague rumors and reports pertaining to infidelity on the part of Kevin. All these failed to shake the strong foundation laid by the power couple whose option to stay clear of the spotlight hugely paid off.
But then, it emerged sometime in 2018 that Brandi filed for divorce in L.A. citing irreconcilable difference. Thie report came as a shock to many as it was widely believed that the two were having a happy marriage.
The Legal Battle that Followed their Dramatic Separation
Brandi Padilla is now widely regarded as Kevin Garnett's ex-wife. Before they parted ways, they had a dramatic separation instigated by Brandi Padilla's demands when she filed for divorce. As culled from her legal documents, Brandi asked for physical custody of their two kids with Kevin getting visitations. In addition to that, she demanded $146,000 in spousal support, $46,000 a month in child support, and $300,000 for her legal fees.
Reacting to that, Garnett asked the court to enforce the prenup they signed before their marriage but Brandi argued that the terms of the prenup were violated by the NBA star, rendering it invalid.
It was later reported that the court granted Brandi her $300,000 request for legal fees. In addition to that, Kevin Garnett was ordered to pay Brandi $100,000 per month for spousal and child support.
Kevin and Brandi Had Two Daughters Together 
Name: Capri Garnett
Date of Birth: April 2008
The former couple welcomed their first child, a girl named Capri in April 2008; roughly four years after they got married. Apart from her name, it is hard to tell anything about Capri as her parents have been very protective of her.
Name: Kavalli Garnett
Date of Birth: Sometime in 2013
Kevin and Brandi had another girl child named Kavalli in 2013. Like her older sister, much has not been disclosed about Kavalli apart from her name and the occasional pictures her father shares online which deliberately fails to show her face.
What We Know About Kevin Garnett's Height And Weight
He is not the tallest but Garnett's height is definitely like one of those basketballers who will have you raise your brows at the sight of them. Garnett stands at a height of 2.11 meters which is equivalent to 6ft 11 inches. He weighs 115kg.
Profile Summary
First Name:
Kevin
Last Name:
Garnett
Estimated Net Worth:

$120 million
Salary:
$8 million annually
Source of Wealth:
NBA career, endorsements
Last Updated:

2021
Also Known As:

The kid, KG, the big ticket
Sex/Gender:

Male
Profession:

Professional basketball player
Famous For:
Winning both the Most Valuable Player and the Defensive Player of the Year awards
Colleges/Universities Attended:

N/A
Educational Qualifications:

N/A
Religion:

Unknown
Birthday & Zodiac

Age/Date of Birth:

May 19, 1976
Zodiac Sign:
Taurus
Birth Place:

Greenville, South Carolina
Nationality:
American
Ethnicity/Race:

African-American
Country of Residence:

United States of America(USA)
Physical Attributes

Height:

6 ft 11 in (2.11 m)
Weight:

240 lb (109 kg)
Eye Colour:

Dark Brown
Hair Color:

Bald
Other Body Measurements:

Chest: 44 in (112 cm)
Biceps: 16 in (41 cm)
Waist‎: ‎33 in (84 cm)
Relationships

Marital Status:

Divorced
Spouse/Partner:

Brandi Padilla(2004-2018)
Family and Relatives

Father:

O'Lewis McCullough
Mother:
Shirley Garnett
Children:

Capri Garnett (Daughter)
Siblings:
Ashley Garnett (Sister), Sonya Garnett (Sister)
Other Relatives: