What is Michael Jordan's net worth?
Net Worth:

$2.1 Billion
Salary:
$33.14 Million
Income Sources:
Basketball, Investments, Endorsement deals with Nike, Gatorade, Wheaties, McDonald's, Coca-Cola, MCI,
and Chevrolet, and more
Age/Date of Birth:

60 years old (February 17, 1963)
Height:

6 feet, 6 inches tall (1.98 m)
Nationality:
American
Basketball legend Michael Jordan was a peerless sportsman in his heydays and anyone who watched him play was lucky to have seen greatness on the court.
He enjoyed an illustrious career before he retired in 2003. Six years later in September 2009, he was inducted into the Hall of Fame. Having been an MVP and with an array of titles and personal achievements, there was bound to be an interest in him. Some of his achievements include 6 NBA championships, 2 gold medals, and 5 MVP awards. He has several affectionate nicknames such as His Royal Airness, and MJ like the late music legend Michael Jackson.
Michael Jordan is also the richest former professional athlete in the world with a net worth of $2.1 billion, this makes him the first billionaire player in NBA history as well as the fourth-richest African American
Considered one of the best basketball players ever and widely considered the single greatest player in NBA history, Michael Jordan dominated the sport from the mid-1980s to the late 1990s. The American led the Chicago Bulls to six National Basketball Association championships and earned the NBA's Most Valuable Player Award an impressive five times. With five regular-season MVPs and three All-Star MVPs, Jordan became the most decorated player in the NBA.
Michael Jordan's Net Worth and Earnings From His NBA Career, Endorsement and TV Shows
Jordan began his basketball career with a $6 million contract deal which eventually increased to $23 million after 6 years. During his comeback in 1997, he re-signed a $30 million deal with Chicago Bulls and a further $33 million deal in 1998. In 2001, he played for the Wizards after penning a two-year contract worth $2 million.
MJ starred in the 1996 hit movie, "Space Jam" which made history as the highest-grossing basketball movie, making $230 million. The basketball legend is currently worth $2.1 billion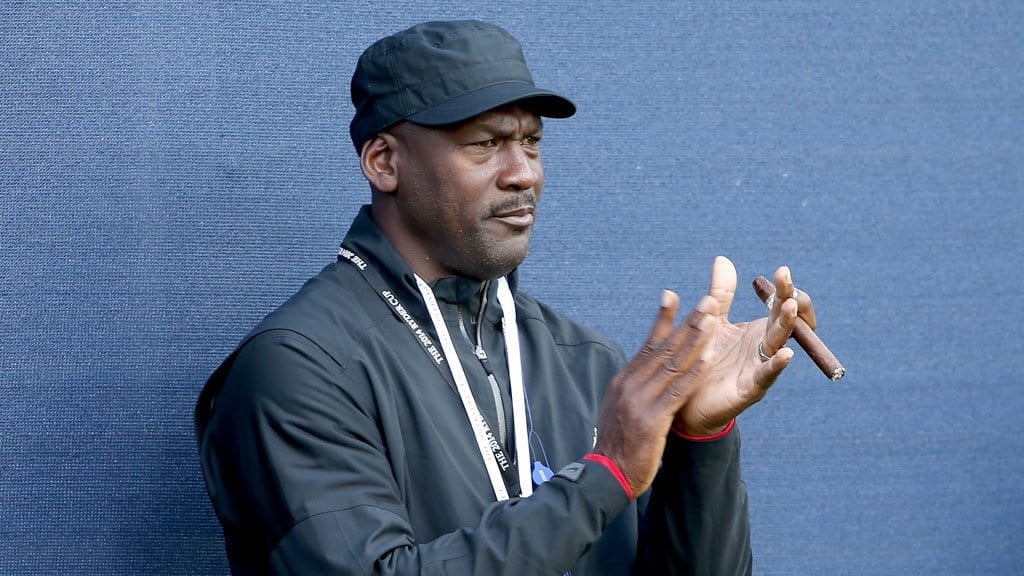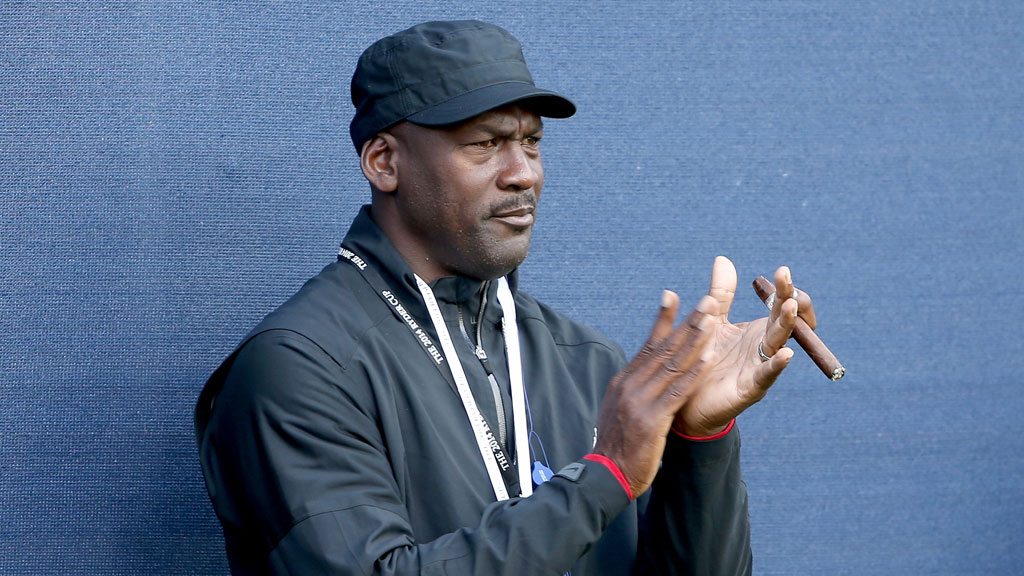 Michael Jordan's Wealth after retirement
MJ had lucrative endorsement deals with giant companies including Nike, Coca-Cola, Chevrolet, Hanes, McDonald's and Gatorade which made him much more valuable in and out of the sport. And despite retiring over a decade ago, these deals keep bringing in money.
After his long successful basketball career came to an end, he ventured into entrepreneurship and have been raking in millions ever since. In 2014, he made $100 million from his Nike Air Jordan branded sneakers, $6 million more than what he made during his remarkable career.
Mike owns 89.5 % of the Charlotte Bobcats which he bought from BET founder Robert Johnson for $175 million dollars. The team is now valued at $750 million.
Jordan is also involved in the real estate business and he's making huge ripples enough to rank him with the likes of Donald Trump. He has penned a book titled "Michael Jordan: The Life", published in May 2014 whose figures are up in the air. On top of that, he has several biographies which have sold well in their capacities as many are interested in the legend's life and how he shot to fame.
See Also: 30 Highest-Paid Celebrities
Michael Jordan according to credible sources is the world's richest retired athlete with Roger Penske who is worth $1.5 billion coming after him. His net worth is in tune with the likes of WWE's Vince McMahon and is currently worth $2.1 billion
One of the amazing things about his wealth is that it remains unaffected by inflation adjustments. All these opines that the status of Michael never diminished even after he retired, he still remains an influential figure in the American society outside of sports.
Michael Jordan continues to be a brand and a valuable one still who holds a candle with the best in his prime. Having shattered all sorts of records in sports without much fuss, he is making frontiers in business and has already leapt established names to become an icon.
His $1 billion wealth has afforded him a $50 million dollar private jet which he uses to shuttle around the world.
Jordan is set to make even more money in the future thanks to his branded Nike merchandise whose revenue has bee enjoying a rapid exponential growth. In 2016 the brand grossed $2.8 billion in revenue up 18% from the previous year. Nike Jordan accounts for about 50% of the basketball sneaker market. From Nike alone, Jordan earns an average of $100 million annually. The brand is looking to sell about $4.5 billion worth of merchandise by 2020. It must be good to be MJ.
Meet Jordan's Family Members
Behind his phenomenal basketball career, Michael Jordan has got some company in form of his family members, and here they are:
His Ex-wife, Juanita Vanoy
Michael Jordan married Juanita Vanoy in November 1989. Jordan and Vanoy met for the first time in 1985 through a mutual friend. The former was then a new NBA/Chicago Bulls intake while the latter worked as a loan officer. The duo became engaged in 1987 and subsequently married in 1989. Unfortunately, in 2002, Juanita filed for a divorce on the grounds of irreconcilable differences but dropped the application after she reconciled with Michael. However, the couple eventually divorced in 2006 after seventeen years of marriage which produced three children.
Following the divorce from his wife Juanita, Jordan was forced to pay her $168 million as a divorce settlement, making it one of the biggest divorce settlements in history. Nevertheless, their separation seems to be on a mutual and amicable grounds since none of the ex-couple has never made ill comments about each other on the media. The actual reason behind their divorce also remains a mystery.
Both Juanita Vanoy and Michael Jordan have since moved on with life apart from each other. While Jordan has remarried, Vanoy remains single as of the time of writing this post, living comfortably on a lavish residence in the Kingsbury Estate, Chicago.
His Second Wife, Yvette Prieto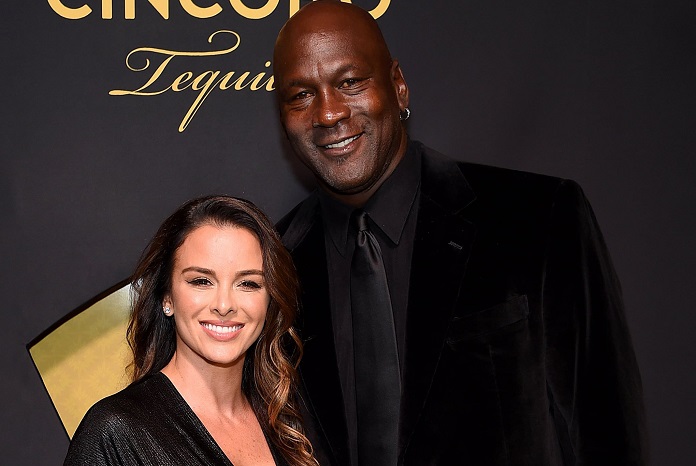 Michael Jordan's second wife is a Cuban-born American model, Yvette Prieto. The duo met back in 2008 at a club in Miami. After dating for about three years, they engaged on 2011 the Christmas Day and later tied the knot on April 27, 2013, in Palm Beach, Florida. Attending their wedding ceremony were Tiger Woods, Spike Lee and Patrick Ewing, among other celebrities. In February 2014, Jordan and Prieto welcomed identical twin daughters, Victoria and Ysabel.
Yvette prefers to live her life away from the media. She also appears not to have any social media account through which she can be followed. She lives with her husband and kids at their home in South Florida.
His Five Children
As mentioned earlier, Michael Jordan had three kids with his first and now ex-wife, Juanita Vanoy while he has two with his second, Yvette Prieto, making it a total of five children. You'd love to meet them!
Jeffrey Jordan
Jeffrey is Michael and Juanita's first child together. He was born on November 18, 1988, about a year before his parents wedded each other, and was a highschooler at the time they divorced in 2006. Growing up, Jeffrey Jordan took the career path of his dad, playing highly publicized basketball through high school and college. He precisely played high school basketball for Loyola Academy and college basketball for Universities of Illinois and Central Florida. He eventually left basketball for business in 2012.
Jeffrey Jordan married Radina Aneva in May 2019. They live in Portland, Oregon where he works for his dad's Nike brand, Air Jordan.
Marcus Jordan
Michael Jordan's second child, Marcus was born on the 24th of November, 1990. Just like his older brother Jeffrey, Marcus also attended the Loyola Academy and the University of Central Florida where he actively played basketball. He however, also dropped basketball for business after college. He is the founder and CEO of Trophy Room, a shoe store which he created in 2016.
https://www.instagram.com/p/BCyYS-7nxQx/?utm_source=ig_web_copy_link
Jasmine Jordan
Jasmine Jordan, Michael and Juanita Jordan's last child and only daughter was born on December 7, 1992. Growing up, jasmine never knew why her dad was such an important personality to her peers until she google him at around age 10. Despite being very close to her dad, Jasmine never played basketball. She however did other sports including volley, dance and flag. She also studied Sports Management and works as an executive for the Jordan Brand at Nike.
Jasmine is engaged to her college boyfriend and NBA player, Rakeem Christmas. Together they have a son, Rakeem Michael Christmas, born in May 2019.
Twins Victoria and Ysabel Jordan
As mentioned earlier, Jordan and his wife Yvette welcomed two baby girls in February 2014. They however, strictly keep the twins out of the media and rarely share any updates on their growth and activities.
Other Things You Want To Know About Michael Jordan
Favourite Michael Jordan Quotes
Here are some of the motivational Michael Jordan quotes we think you'll love
1. "I've missed more than 9000 shots in my career. I've lost almost 300 games. 26 times, I've been trusted to take the game-winning shot and missed. I've failed over and over and over again in my life. And that is why I succeed." – Michael Jordan
2. "Talent wins games, but teamwork and intelligence win championships." – Michael Jordan
3. "I can accept failure, everyone fails at something. But I can't accept not trying." – Michael Jordan
4. "My attitude is that if you push me towards something that you think is a weakness, then I will turn that perceived weakness into a strength." – Michael Jordan
5. "You must expect great things of yourself before you can do them." – Michael Jordan
6. "To be successful you have to be selfish, or else you never achieve. And once you get to your highest level, then you have to be unselfish. Stay reachable. Stay in touch. Don't isolate." – Michael Jordan
7. "Obstacles don't have to stop you. If you run into a wall, don't turn around and give up. Figure out how to climb it, go through it, or work around it." – Michael Jordan
8. "If you quit once it becomes a habit. Never quit!" – Michael Jordan
9. "Always turn a negative situation into a positive situation." – Michael Jordan
10. "Everybody has talent, but ability takes hard work." – Michael Jordan
11. "To learn to succeed, you must first learn to fail." – Michael Jordan
12. "Never say never, because limits, like fears, are often just an illusion." – Michael Jordan
Profile Summary
First Name:
Michael
Last Name:
Jordan
Estimated Net Worth:

$2.1 Billion
Salary:
$33.14 Million
Source of Wealth:
Basketball, Investments, Endorsement deals with Nike, Gatorade, Wheaties, McDonald's, Coca-Cola, MCI,
and Chevrolet, and more
Last Updated:

2021
Also Known As:

Air Jordan, Black Cat, His Airness, MJ
Sex/Gender:

Male
Profession:

Former Basketball Player
Famous For:
Famous for playing 15 seasons in the NBA and winning winning six championships with the Chicago Bulls
Colleges/Universities Attended:

Jordan attended the University of North Carolina at Chapel Hill,
Educational Qualifications:

He graduated with a degree in Cultural geography.
Religion:

Christianity
Birthday & Zodiac

Age/Date of Birth:

60 years old (February 17, 1963)
Zodiac Sign:
Aquarius
Birth Place:

Michael Jordan was Jordan was born at Cumberland Hospital in Fort Greene, Brooklyn.
Nationality:
American
Ethnicity/Race:

African- American
Country of Residence:

United States of America (USA)
Physical Attributes

Height:

6 feet, 6 inches tall (1.98 m)
Weight:

98 kg
Eye Colour:

Yellow
Hair Color:

Bald
Other Body Measurements:

Chest size: 44 inches
Waist size is 36 inches
Hip Size: 36 inches Shoe size: 13 (US)
Relationships

Marital Status:

Married
Spouse/Partner:

Yvette Prieto on April 27, 2013. Previously married Juanita Vanoy from 1989–2006
Family and Relatives

Father:

His father's name is James R. Jordan Sr.
Mother:
MJ's mother's name is Deloris Jordan (née Peoples)
Children:

Michael Jordan has five children namely his daughter Jasmine M. Jordan (born 7 December 1992), a son Jeffrey Michael Jordan (born 18 November 1988, twin daughters Victoria and Ysabel Jordan (born 11 February 2014), and a son Marcus Jordan (born 24 December 1990).
Siblings:
Michael Jordan has four siblings - his two brothers Larry and James Jordan Jr, and two sisters Roslyn and Deloris Jordan
Other Relatives:

His grandmother is Rosa Bell Jordan, while his grand father is William Jordan. he has a nephew named Justin Jordan, and a niece named Alexis Jordan
Other Interesting facts About The Basketball Legend
High School Attended: Emsley A. Laney in Wilmington, North Carolina
Draft: Chicago Bulls, 1st round (3rd pick, 3rd overall), 1984 NBA Draft
Position: Small Forward and Shooting Guard ▪ Shoots: Right
NBA Debut: October 26, 1984
Hall of Fame: Inducted as Player on September 11, 2009