Falling in love don't cost a thing, but sadly, the same can't be said when falling out. Love is the reason why many including celebrities get hitched ignoring the importance of a prenup as they think their feelings will last forever, but apparently, it takes more than love to make a marriage work. And when the feelings does fade as a result of the so-called "irreconcilable differences" or whatever other reasons, divorce settlement can get really messy in the absence of a prenup. As a result, the battle of who to get what usually lingers for years in the law court with the unfolding events giving the media a series of field days thus making the divorce more ignominious for the celebrity couples involved.
Back in May 2014 a Swiss court ordered fertilizer billionaire Dmitry Rybolovlev to pay a whopping $4.5 billion in divorce settlement to ex-wife Elena. That would've gone down in history as the most expensive celebrity divorce settlement ever, but thanks to Mr. Rybolovlev's lawyers the payment was never made. Ms Elena later walked away with an undisclosed fee stating that they had reached an amicable deal. While the AS Monaco owner escaped narrowly, some of his fellow rich cheaters didn't get so lucky. Let's take a look at the top 15 most expensive celebrity divorces of all times.
15. Boris Berezovsky and Galina Besharova
Divorce Settlement: $163 million
Boris Berezovsky was a UK based Russian oligarch, he died in 2013. In 1991 he married Galina, but she filled for divorce after she caught him cheating with a 26 year old Yelena Gorbunova. For her settlement she was given 20% of Boris' net wealth.
14. Michael Jordan and Juanita Vanoy
Divorce Settlement: $168 million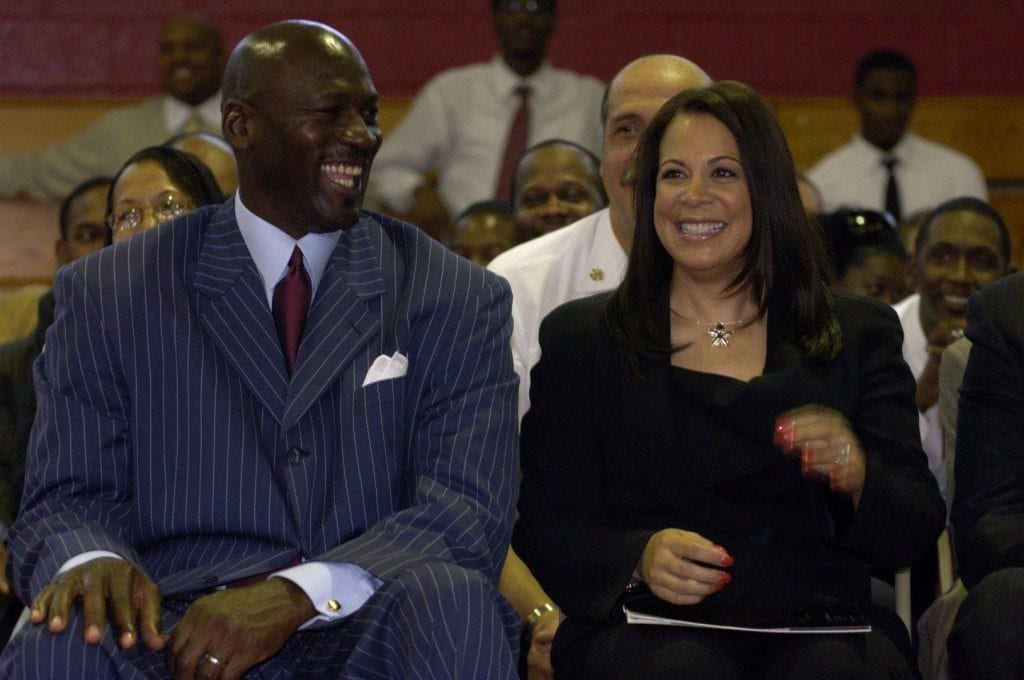 One of the greatest basketball players of all time Michael Jordan, divorced from his 17-year wife Juanita Vanoy in 2006. But at least they didn't let go without a fight. Mrs MJ first filled for divorce in 2002 but the pair reconciled and stayed married for an additional 4 years. Unfortunately, in 2006 they mutually called it quits. Vanoy received $168 million, their 7 acre Chicago mansion and custody of their three children.
13. Michael Polsky and Maya Polsky
Divorce Settlement: $184 million
In 1976, married couple Michael and Maya left Ukraine for the US with just $500 in their pockets. Michael would go on to turn that into millions founding Invenergy LLC. They stayed married for 31 years before splitting in 2007.
12. Charles Edgar Fipke and Marlene Fipke
Divorce Settlement: $200 million
Charles Edgar Fipke made multi-millions as the first man to discover diamonds in Lac De Gras, Northwest of Canada. Marlene was married to Charles long before he discovered diamonds. Their divorce in 2000 was the largest divorce settlement at the time in the history of Canada. The fee was $123 million but extras surged it to $200 million.
11. Arnold Schwarzenegger and Maria Shriver
Divorce Settlement: $250 million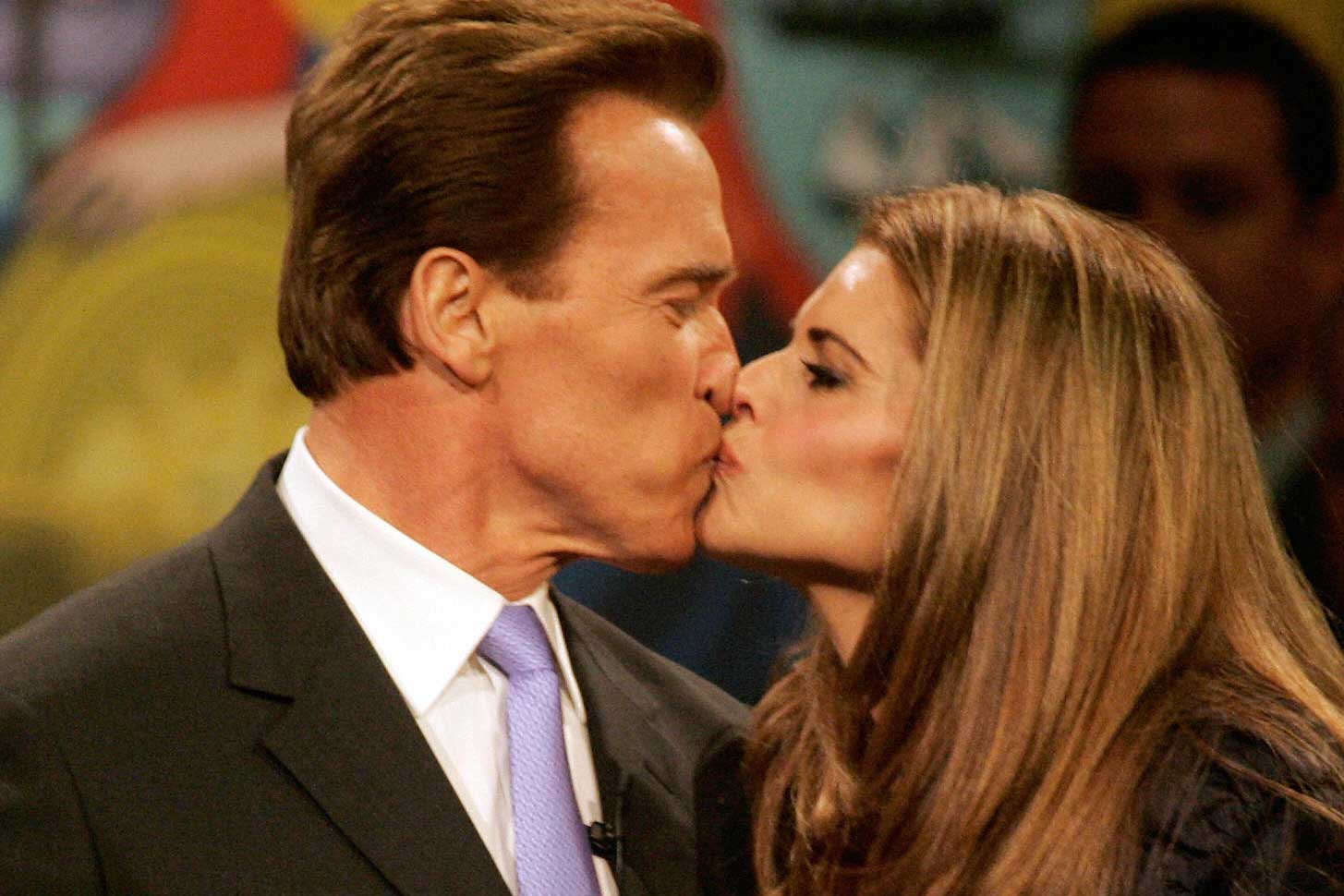 This pair always looked in love, makes you wonder what the ex California governor was thinking when he started an affair with his house hold maid, Mildred Baena even to the point of fathering an illegitimate child with her. After 25 years of marriage, Maria filled for divorce and thanks to California state law, she walked with half his wealth – $250 million!
See Also: Top 30 Most Expensive Celebrity Weddings Till Date
10. Roman Abramovich and Irina Malandina
Divorce Settlement: $300 million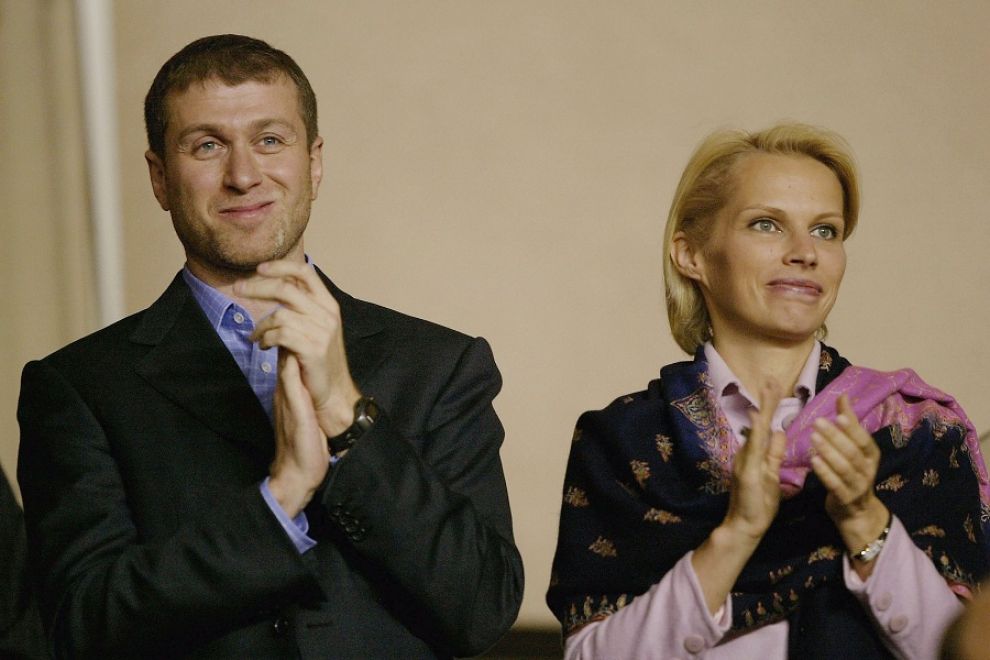 Former air stewardess Irina filled for divorce from the Russian billionaire after she learnt that her husband of 17-years and father of her 5 kids was having an affair with a much younger Dasha Zhukova. Judging from the oil magnate's net worth which runs into several billions, speculations were that the settlement fee would run into billions. But the reserved Irina wasn't so much interested in his billions, she parted ways with a mere $300 million. The Chelsea FC owner later married Zhukova in 2008, a year after his divorce.
9. Robert and Sheila Johnson
Divorce Settlement: $400 million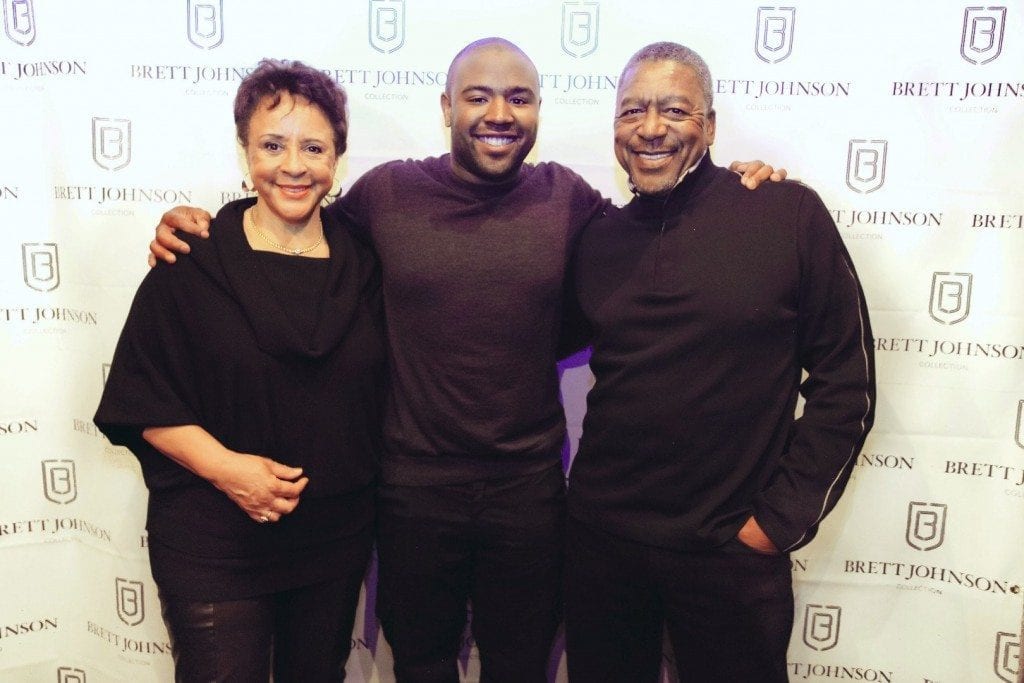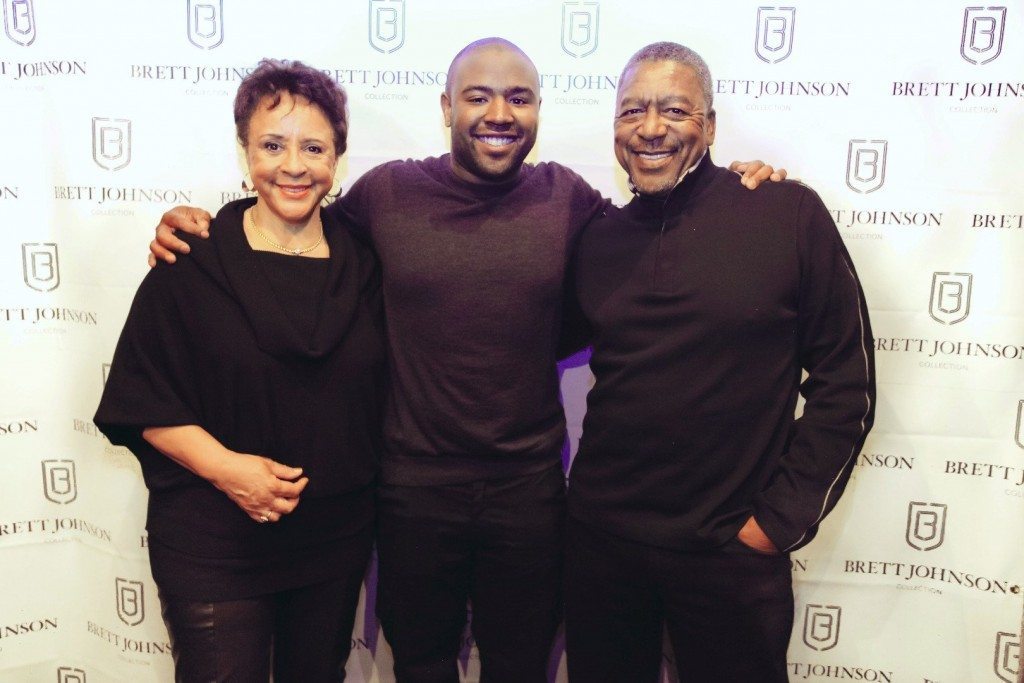 Robert and Sheila together founded Black Entertainment Television (BET) selling it in 1999 to Viacom to make Robert the first black American billionaire. After over three decades together and having two children, the couple filled for divorce sighting "professional differences". She received $400 million settlement payout in 2003. Two years later, Sheila would go on to marry William T. Newman, the judge who presided over her divorce from Robert, Sheila had known William for some 30 years- they first met when they acted a play together.
8. Mel Gibson and Robyn Moore
Divorce Settlement: $430 million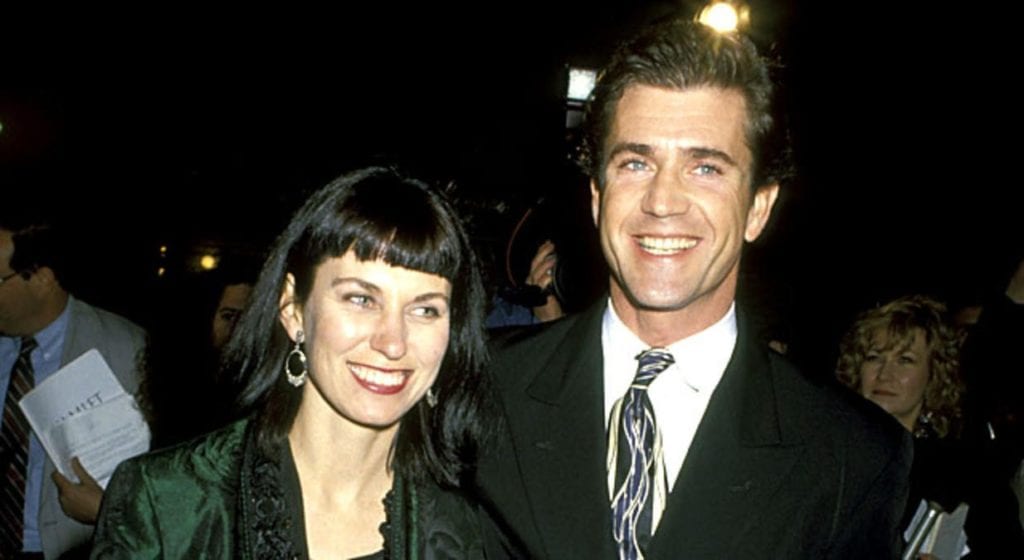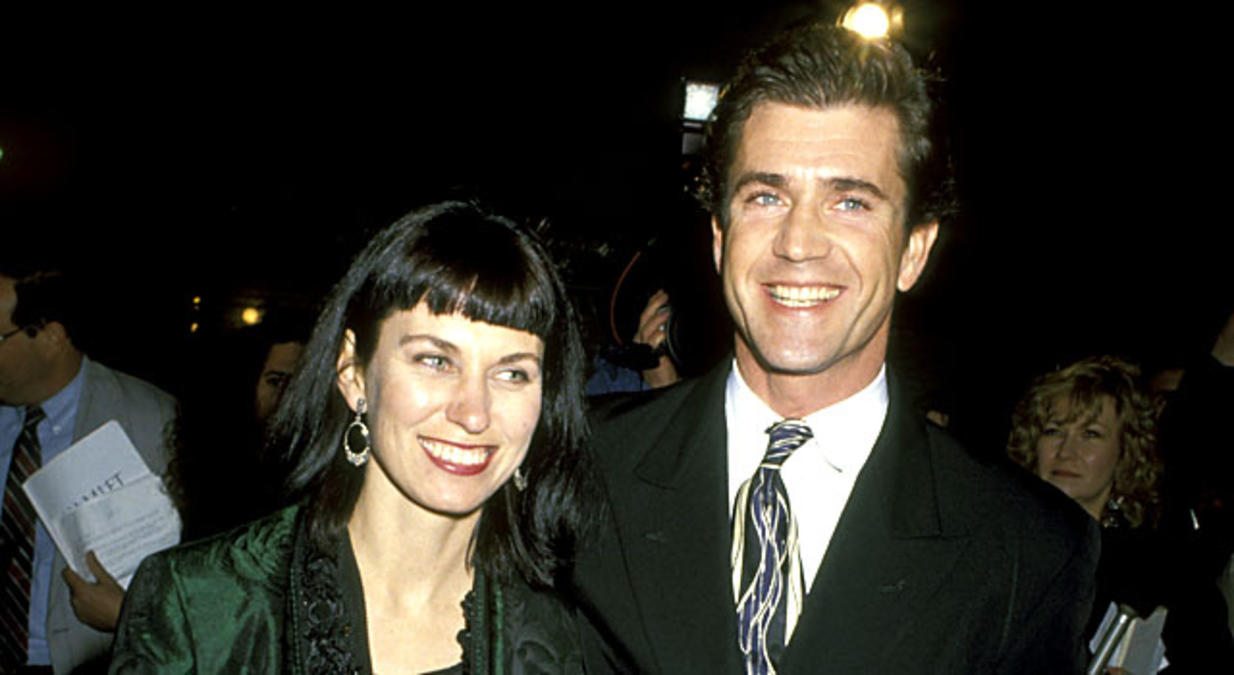 So far, no Hollywood divorce settlement has surpassed Mel Gibson's $430 million payout to Robyn Moore. Also for as long as Robyn lives, she is entitled to half of the proceeds from every movie the Braveheart star made during their 30-year marriage. As is always the case, the divorce was as a result if infidelity. Gibson was photographed indulging in a PDA on the beach in their Costa Rica home with Oksana Grigorieva. Mel and Robyn married in 1980 right after the actor's breakthrough with Mad Max, they had 7 children together- 6 sons and a daughter.
7. Craig McCaw and Wendy Petrak
Divorce Settlement: $460 million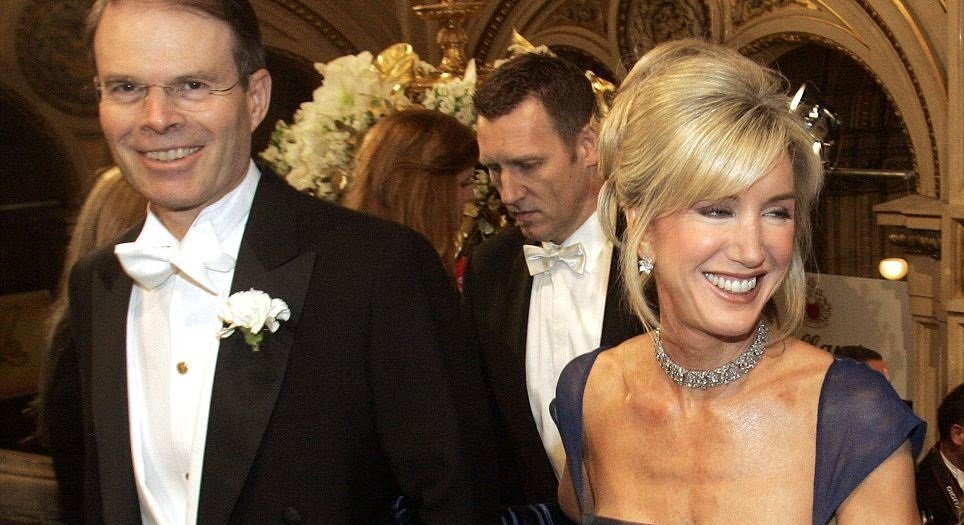 One of the pioneers of cellular phone, Craig founded McCaw Cellular and sold it in 1994 to AT&T Corp for $11.5 billion. Two years later he divorced his wife with whom he was married to for 21 years. Wendy walked away as one of the Richest women in AMerica at the time thanks to the $460 million divorce settlement fee.
6. Steve Wynn and Elaine Pascal
Divorce Settlement:  $741 million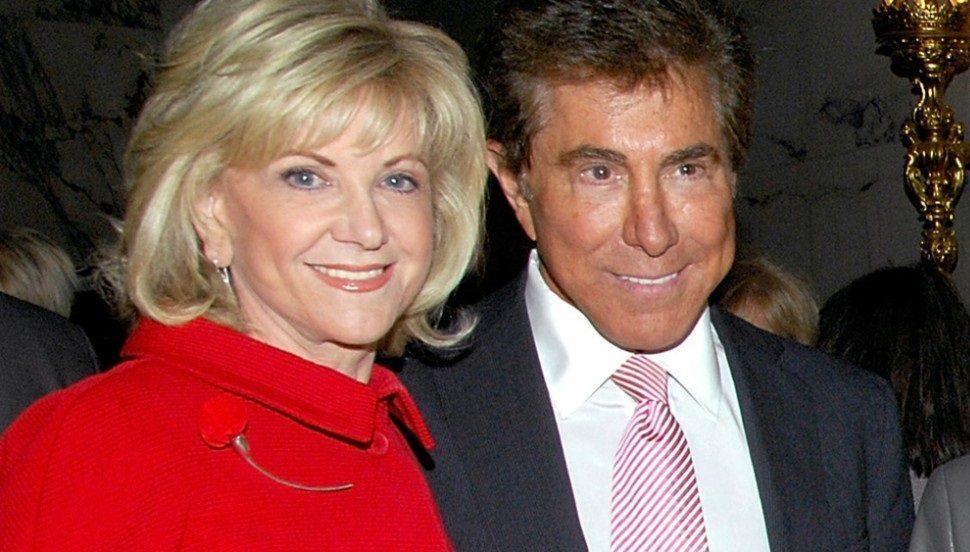 Steve and Elaine married in 1963 and divorced twice, first in 1986 and after getting back together in 1991, they split again in 2010. Steve made billions thanks to his very successful chain of Wynn hotels and resorts. So when they divorced he offered Elaine 11 million shares of Wynn Resorts equivalent to $741 million. Elaine maintained her position as a director on the company's board until 2015. Wynn married Andrea Hissom in 2011.
See Also: The Lavish $1 billion Russian Wedding – The Most Expensive In The World Right Now
5. Adnan Khashoggi and Soraya Khashoggi
Divorce Settlement: $850 million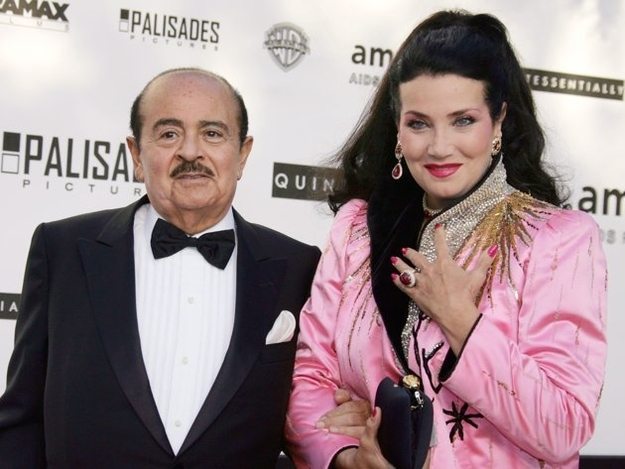 Sandra Patricia Jarvis-Daly was her original name before she (at 20 years of age) married Saudi businessman Adnan Khashoggi in the 1960's and converted to Islam, changing her name to Soraya Khashoggi. After 13 years of marriage and raising 5 kids together, the couple divorced in 1980. At the time Adnan was already a billionaire with a net worth of around $26 billion, making him one of the richest men in the world. British-born Soraya demanded for almost two billion dollars but later received $850 million. Adnan later married 17 year old Italian Laura Biancolini who also converted to islam with the name Lamia Khashoggi.
4. Harold Hamm and Sue Ann Hamm
Divorce Settlement:  $975 million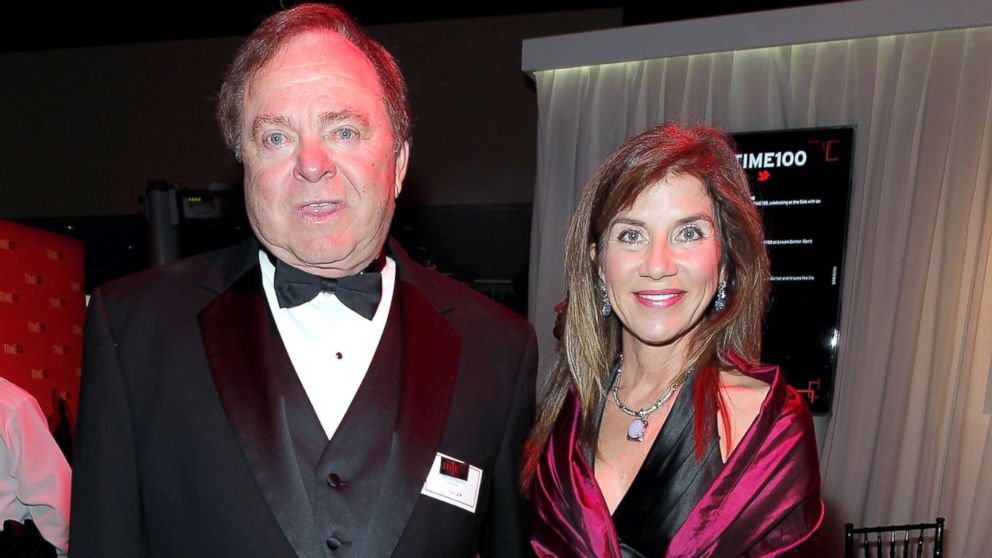 Hamm in April 1988 married economist and lawyer Sue Ann. In 2012 after 24 years Sue filled for divorce with Hamm stating that they've been separated since 2005. Without a prenup, Hamm faced the risk of loosing half of his $20 billion wealth in his oil and gas company, Continental Resources. After years of dragging in court, an Oklahoma court in 2014 ordered Hamm to pay about $1 billion to his ex-wife. Reports said Sue refused the check as it would've jeopardized her appeal. But it was later revealed she had already cashed the $975 million settlement check her ex-husband wrote her.
3. Bernie Ecclestone and Slavica
Divorce Settlement:  $1.2 billion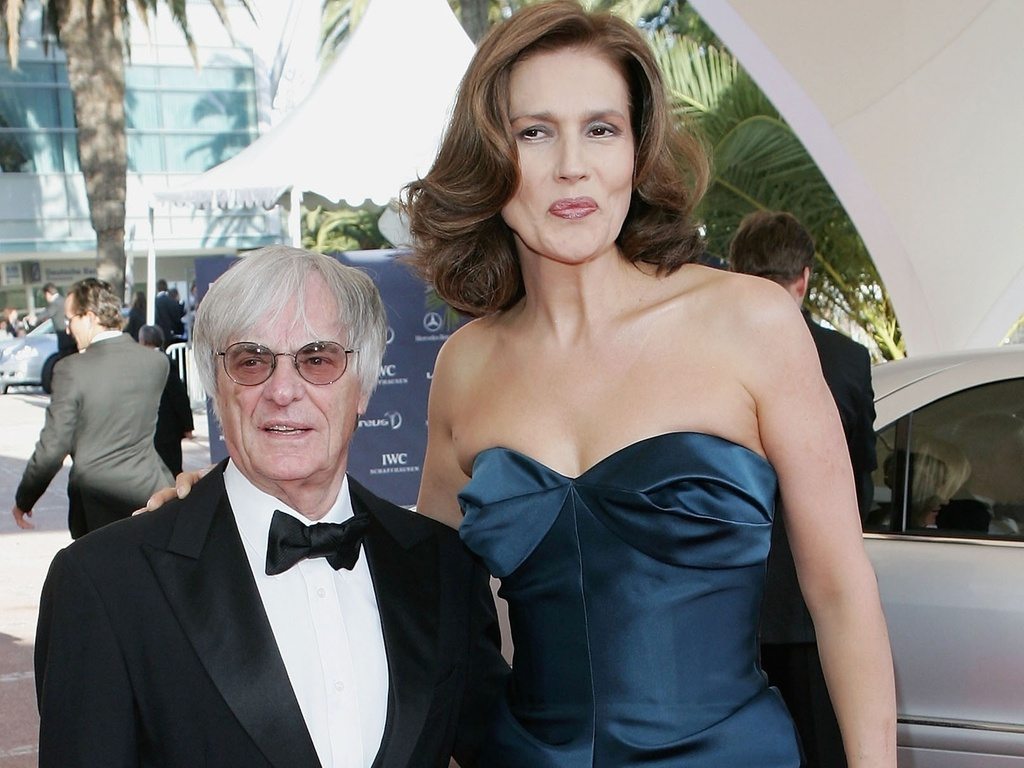 A very odd looking couple judging from the almost 1 foot height difference and the 28 year age gap. Notwithstanding the formula 1 supremo managed to stay with his model wife for over two decades and even raised two kids together. But it all came crumbling down in 2009. British-Croatian Slavica made away with about $1.2 billion of Bernie's net worth of $4 billion.
2. Rupert Murdoch and Anna Maria Torv
Divorce Settlement:  $1.7 billion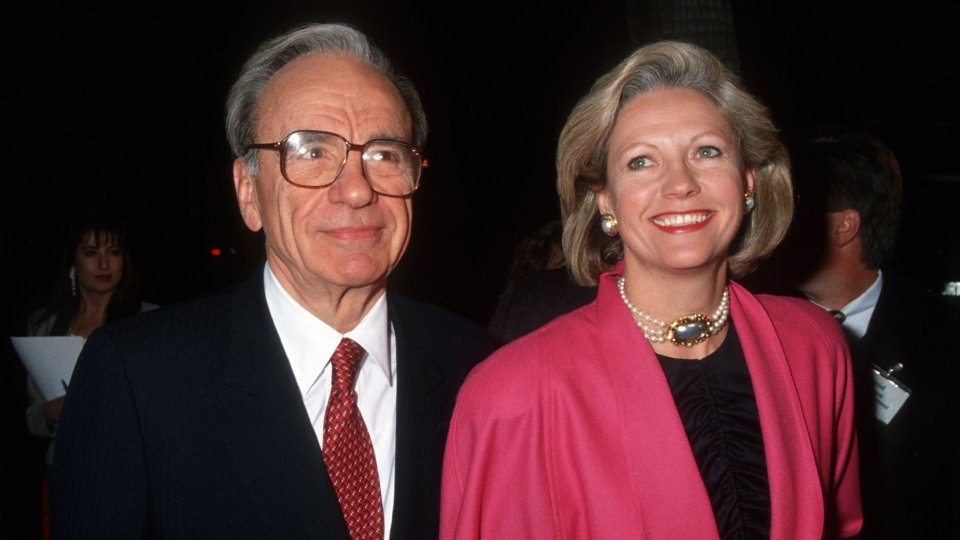 Media mogul Rupert Murdoch doesn't seem like one who is afraid of paying divorce settlements. The newspaper tycoon has been divorced three times and is currently on his fourth marriage. Also, Rupert doesn't like staying single for too long. In 1967 he married his second wife Ana Maria Torv the same year he divorced his first wife. After over three decades, he divorced Anna in 1999 giving her $1.2 billion settlement. Less than 20 days after divorcing Anna, he married Chinese-born Wendi Deng and they stayed married for 13 years divorcing in 2013. Murdoch married former model Jerry Hall in March 2016.
1. Alec Wildenstein and Jocelyn Périsset
Divorce Settlement:  $2.5 billion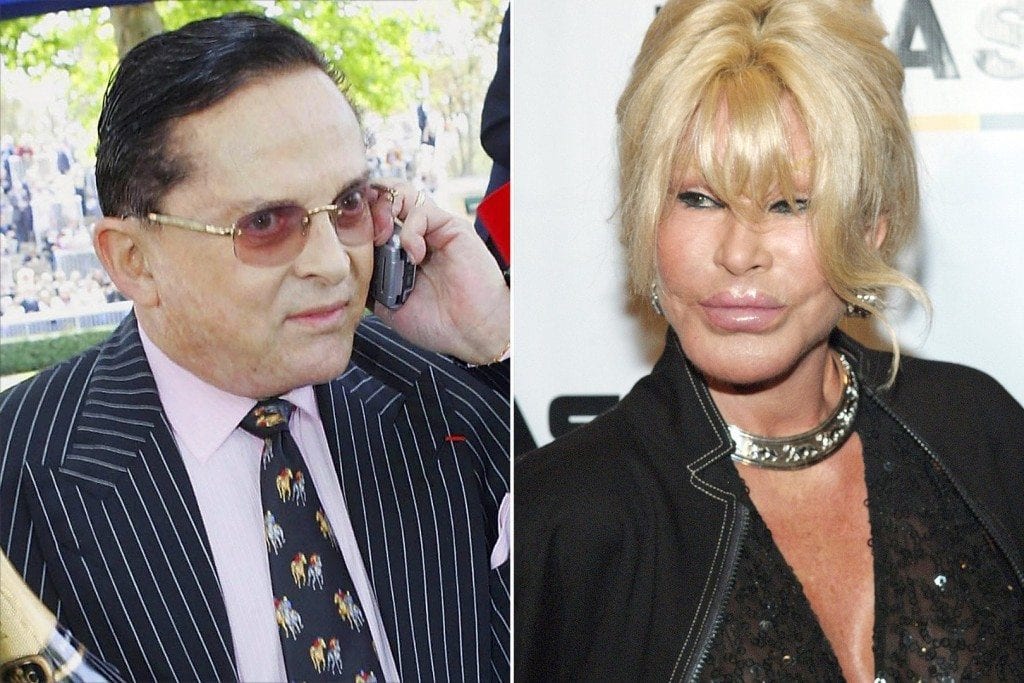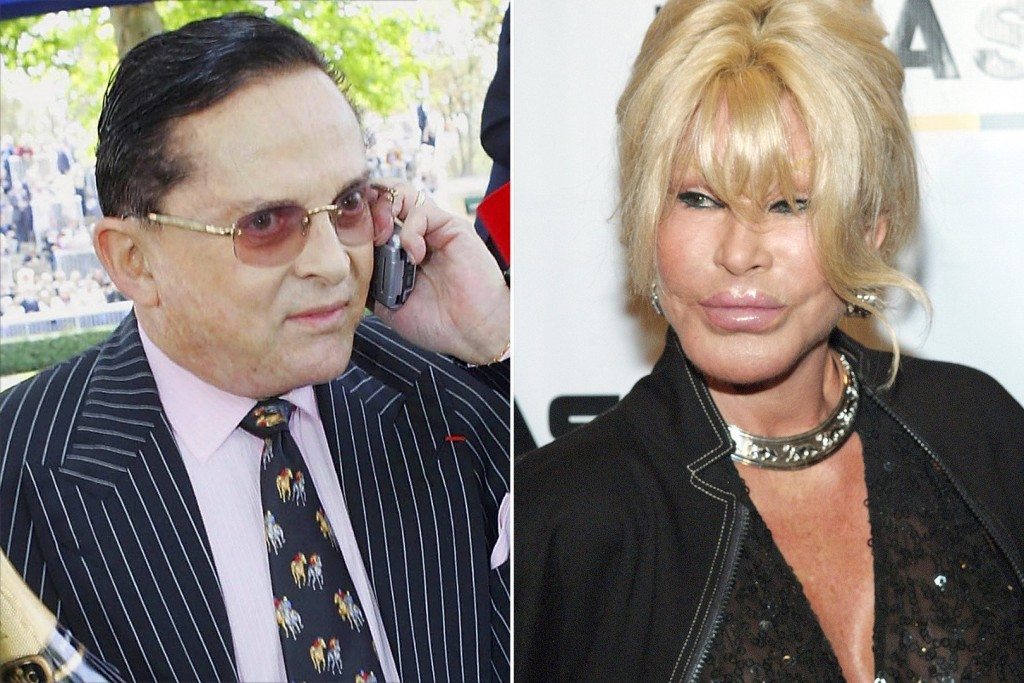 Alec inherited his family's enormous wealth in the art dealing business. The French billionaire businessman (now late) was also a racehorse owner and breeder. In 1978, he married Swiss-born Jocelyn whom he met at the Ol Jogi Ranch, Kenya owned by his family. After staying married for 20 years, their marriage ended in 1999 after Jocelyn walked in on Alec having sex with a 19 year old girl. Their highly publicized divorce revealed Jocelyn's lavish lifestyle. She received $2.5 billion in settlement and an extra $100 million annual payment for the next 13 years ending in 2013. Popular for her extensive facial surgery, the judge who presided over the case stipulated that she couldn't use any of the settlement fees for further plastic surgery indulgence.

See Also: Inside Multi-million Dollar Wedding of Son To One of The Richest Man In The World

Fact Check: We strive for accuracy and fairness. If you see something that needs updating,