Come what may, action movies remain heavily favored amongst moviegoers and so several action flicks are set to hit the screens in 2021. One of the most anticipated amongst them is Nobody even though it does not have a big-name star in its list of cast members. The Ilya Naishuller-directed movie is also not operating on a big budget but that has not stopped it from whetting the appetites of many fans thanks to its awesome trailer as well as its spell-binding plot.
Based upon an ordinary suburban dad who goes head-to-head with the Russian mafia in order to protect his loved ones, Nobody has been compared to other blockbuster action thrillers such as Keanu Reeves' John Wick. Many have even suggested that it could grow into a franchise much like the aforementioned movie. As we wait to see whether it will meet these lofty aspirations or not, let us give you a glimpse into the various cast members as well as their net worths.
The Cast Members of Nobody and How Much They Are Worth
1. Bob Odenkirk
Role: Hurt Mansell
Net Worth: $16 million
Odenkirk made his name on TV series such as Breaking Bad and Better Call Saul. This led to acting gigs in high-profile projects such as Fargo and Little Women. In Nobody, Odenkirk portrays the main protagonist, Hurt Mansell. In fact, the whole story was partially inspired by his own personal experience. According to the movie's director, Odenkirk and his family went through a home intruder experience that inspired the creation of his character. To effectively portray the role, the actor trained for more than a year to get in shape. He was thus able to do most of his fight scenes with a body double having to come in only twice.
2. Connie Nielsen
Role: Becca Mansell
Net Worth: $8 million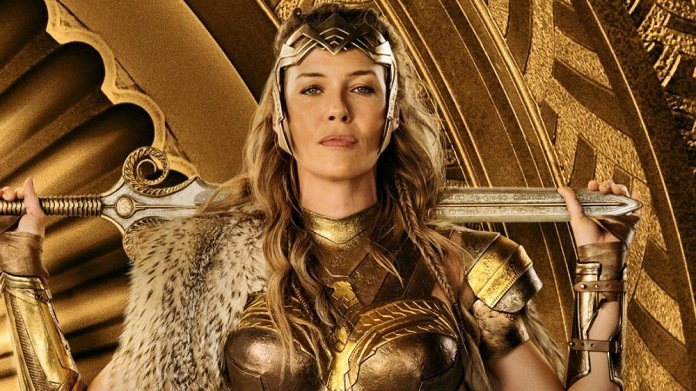 Danish actress Connie Nielsen plays the role of Mansell's wife, Becca, who is disappointed and pulls away from her husband after he fails to protect the family from the intruders. Connie should have much experience for this role seeing the enviable career that she has had. The actress has featured in numerous movies over the years, including Gladiator, The Devil's Advocate, The Hunted, and Nymphomaniac. She also portrays Wonder Woman's mother, Hippolyta, in the DCEU.
3. Humberly Gonzalez
Role: Lupita
Net Worth: $800,000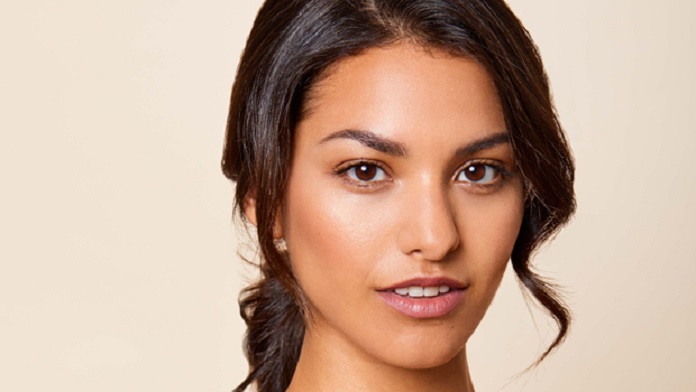 Originally from Venezuela, Humberly is now based in Toronto where she obtained professional acting training at the National Theater School of Canada. She made her debut in a short film titled It's Not You. She has since appeared in a handful of TV shows, including Shawdowhunters, Saving Hope, Guilt-Free Zone, Orphan Black, and The Detail. Nobody will mark Humberly Gonzalez's big-screen debut. An excellent performance in the action flick may serve to be her breakthrough in the industry.
4. Christopher Lloyd
Role: Harry Mansell
Net Worth: $40 million
The richest cast member of Nobody is none other than Christopher Lloyd. The decorated actor has been in Hollywood since 1961 and has gone on to accumulate an enviable filmography consisting of works such as Back to the Future Trilogy, Taxi, Road To Avonlea, Cyberchase, Who Framed Roger Rabbit, and The Addams Family. He has received a host of accolades including three primetime Emmy awards, and one Saturn Award. He has equally received a Drama Desk Award and an Obie Award for his excellent outing in some theatrical productions.
5. Gage Munroe
Role: Blake Mansell
Net Worth: $1 million
Wondering where you might have seen Gage Munroe before? Well, the Canadian actor has previously featured in movies such as I Declare War, The Shack, Seven in Heaven. Brotherhood, and Pirate's Passage. He has also starred in TV series such as Stoked, Mr. Moon, Babar and the Adventures of Badou, Justin Time, PAW Patrol, The Firm, and Alphas. In Nobody, Munroe portrays Hurt's son whose obvious disappointment spurs his dad into rekindling his assassin's days and waging a battle against the mafia that dared his family.
6. Araya Mengesha
Role: Pavel
Net Worth: $600,000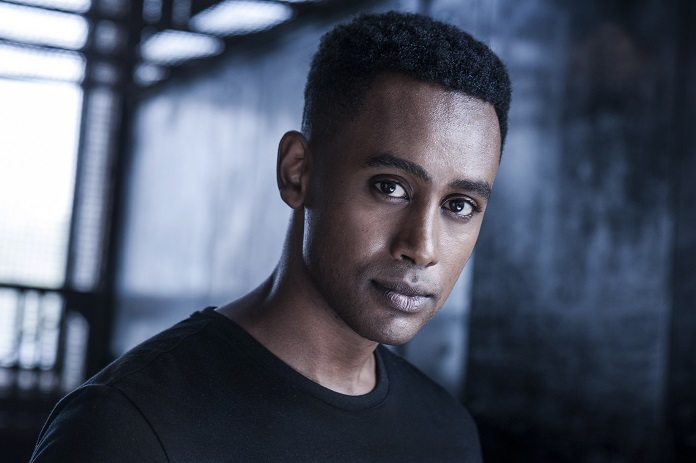 Another Canadian personality amongst the cast members of Nobody is Araya Mengesha. Mengesha boasts of Canadian, Eritrean, and Ethiopian origins and debuted in the showbiz industry in 2002. He has since featured in productions such as Cul De Sac and Nurse.Fighter.Boy. He also famously hosted the documentary TV series, Mystery Hunters, for several years.
In Nobody, Mengesha portrays an Afro-Russian gangster who is out to nail Hurt at all cost. The Canadian actor has revealed that it was quite surreal getting to meet and work with some of the big stars on parade in the movie.
7. Kristen Harris
Role: Police Officer #1
Net Worth: $2.5 million
Kristen Harris may only have a minor part in Nobody but this is not to stay that she has not had a thriving career. The Calgary native has appeared in numerous movies and TV series over the years. They include Before Anything You Say, Passionflower, Channel Zero, Look Away, Welcome to Sudden Death, Night Hunter, Sorry for Your Loss, Burden of Truth, and Washed Away. She is the recipient of several award nominations and has won a few. They include best lead actress at the 2017 International Filmmaker Festival of World Cinema Berlin and best performance for a female artist at the ACTRA Award of Excellence.
8. RZA
Role: Harry Mansell
Net Worth: $8 million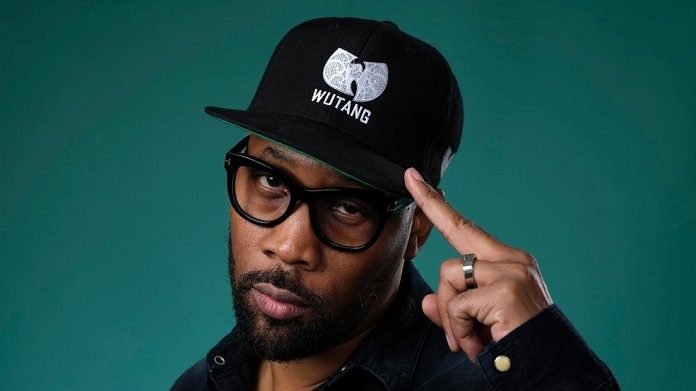 Another illustrious cast member of Nobody is RZA. Widely regarded as one of the greatest music producers of all times, RZA is a leader of the iconic hip hop group, Wu-Tang Clan. He has also released his own solo music and has tried his hands at filmmaking. RZA has featured in several movies over the years and for Nobody, he will play Hurt's mysterious stepbrother – Harry – who joins forces with him and their dad to bring down the bad guys. The music producer has revealed that it was quite a pleasure working with Odenkirk and he was inspired by the latter's dedication to his craft.
9. Aleksey Serebryakov
Role: Carnegie
Net Worth: $350,000
By now, you will be wondering who the big bad wolf in Nobody is. Well, the role of the Russian mafia boss is portrayed by none other than ace Russian actor, Aleksey Serebryakov. Serebryakov started acting at the age of 13 and has gone on to become one of the most popular and highly-paid stars in his motherland. He has also spread his influence to other countries such as the U.K. and the U.S. Since 2012, Serebryakov has been living in Canada with his family as he is uncomfortable with the corruption and political unrest in his motherland. In 2018, he angered many people in his home country by saying that the common traits of most Russians are force, rudeness, and arrogance.
10. Paisley Cadorath
Role: Sammy Mansell
Net Worth: N/A
Cadorath may not be up to the age of ten but she can already add movie star to her resume. The Winnipeg native gets to play the role of Hurt Mansell's little daughter, Sammy. As you can imagine, it has been the experience of a lifetime for Cadorath who had no previous acting experience. According to her dad, she only got to know of the film after her maternal uncle, who is an actor, drew her attention to it. She attended the auditions, got a call-back, and was ultimately successful.
Other Cast Members of Nobody and the Characters They Played
J.P. Manoux – Darren
Paul Essiembre – Jim
Colin Salmon – Banion
Daniel Bernhardt – N/A
Stephanie Sy – Real estate agent
Adam Hurtig – Policeman
Erik Athavale – Police interrogator
Gabriel daniels – Police officer
Sharon Bajer – Receptionist
Neven Pajkic – Young brute