Big-budget action blockbusters are not the only movies lucrative enough to morph into franchises. Even animated films are also accomplishing similar feats, and an excellent example of this is the family comedy, Peter Rabbit 2: The Runaway. Revolving around the hilarious and heartwarming adventures of a group of rabbits as they go head to head with their human neighbors, the first Peter Rabbit movie dropped in 2018 and received mixed reviews. It nonetheless proved to be a winner with theatergoers, grossing $351 million on a budget of $50 million. Such commercial success predictably spurred the producers into going back for a sequel scheduled to drop in 2021.
Just like the original, Peter Rabbit 2: The Runaway features a rich array of cast members, both live-action and voice, who constitute some of the biggest stars in Hollywood. They are also amongst some of the highest-paid and, as such, have impressive fortunes to their names.
The Cast Members of Peter Rabbit 2: The Runaway and How Much They are Worth
1. James Corden
Role: Peter Rabbit
Net Worth: $70 million
James Corden is not just the richest cast member of Peter Rabbit 2 but also the protagonist. The ace British comedian, TV personality, and actor voices the main character of Peter Rabbit, whose adventures constitute the bulk of the plot in the film. Corden's performance in the first Peter Rabbit movie was the subject of controversy. Some critics were unimpressed with his performance and described it as appallingly irritating. Corden's father, Malcolm, did not take such harsh words lightly and wrote to the reviewer to inform him of his displeasure.
2. Domhnall Gleeson
Role: Thomas McGregor
Net Worth: $7 Million
Respected Irish actor and screenwriter Domhnall Gleeson portrays one of the few human characters on Peter Rabbit which is Thomas McGregor. In the first movie, Gleeson's character is an uptight and disgruntled fellow who goes all out in his battle to rid his uncle's farm of animals. He later has a change of heart at the end of the movie which continues into the sequel. For Peter Rabbit 2, McGregor and Peter maintain their buddy ship.
3. Rose Byrne
Role: Bea McGregor
Net Worth: $16 million
Fans of the popular legal thriller, Damages, would remember Byrne from her days on the show as a naive law student-turned-sophisticated attorney. Beyond that show, the Australian actress has dished out unforgettable performances in movies such as Get Him to the Greek and Bridesmaids. In Peter Rabbit, Byrne plays the role of Bea, the local artist who is friendly towards the rabbits and ultimately falls in love with a reformed McGregor. The actress also takes on the additional voice role of Jemina Puddle-Duck in the sequel.
4. David Oyelowo
Role: Nigel Basil-Jones
Net Worth: $6 million
Oyelowo is most famous for portraying historical figures and featuring in hard-hitting movies such as Selma, A United Kingdom, Queen of Katwe, The Butler, and Lincoln. These roles have brought him much fortune. They have also led to several accolades, including the NAACP Image Award for outstanding actor in a motion picture, and Critics' Choice TV Award, etc.
For Peter Rabbit, the British-American actor will dial down things a notch with his turn as Nigel. Described as debonair and dastardly, Nigel is the main villain of the movie. A publisher, he loves Bea's stories but hates the fact that she writes about rabbits.
5. Margot Robbie
Role: Flopsy Rabbit
Net Worth: $26 million
Another superstar cast member of Peter Rabbit 2: The Runaway is Margot Robbie. The Aussie movie star is one of the highest-paid actresses in Hollywood and is synonymous with movies such as I, Tonya, Mary Queen of Scots, Once Upon A Time In Hollywood, and Bombshell. She has also made big bucks from endorsement deals with the likes of Calvin Klein, Nissan Electric Vehicle, Chanel, and Karl Lagerfeld.
Robbie voiced one of Peter's mischievous sisters, Flopsy, in the original Peter Rabbit movie and will be coming back for the second film as well.
6. Elizabeth Debicki
Role: Mopsy Rabbit
Net Worth: $1.9 million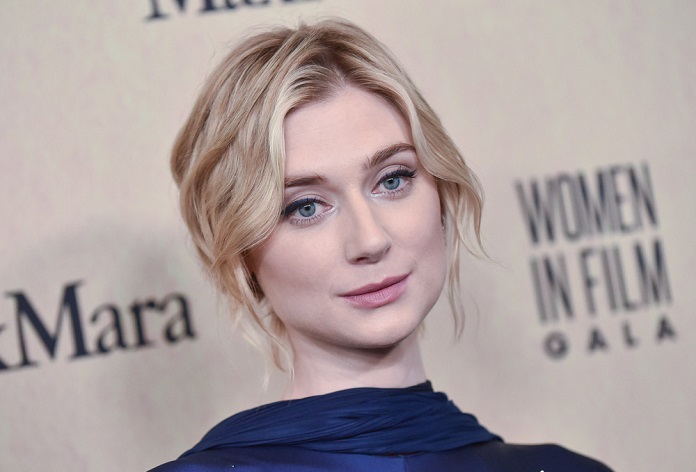 Just like Margot Robbie, Debicki also voices one of Peter's sisters, Mopsy Rabbit. Prior to landing this particular gig, the actress has featured in notable movies such as Tenet, The Burnt Orange Heresy, Widows, Guardians of the Galaxy Vol 2, Breath, and The Cloverfield Paradox. She has also extended her talents to the stage and has appeared in several theatrical productions over the years, including The Gift, The Maids, and The Red Barn.
7. Aimee Horne
Role: Cotton-Tail Rabbit
Net Worth: $1 million
Another Australian actor that will be lending her voice to Peter Rabbit 2: The Runaway is Aimee Horne. She voices another of Peter's triplet sisters, Cotton-Tail Rabbit, and only joined the movie sequel. Cotton-Tail was previously voiced by Stars Wars actress Daisy Ridley. Ridley was supposed to return for the sequel but for unknown reasons dropped out. Horne has now taken over and will be looking to make the role her own.
8. Lennie James
Role: Barnabas
Net Worth: $4 million
Lennie James is a British actor, screenwriter, and playwright. He has enjoyed a lucrative career on the small screen, both in the U.S and U.K. His filmography includes TV shows such as Line of Duty, The Walking Dead, Fear The Walking Dead, and Jericho. Lennie James will be voicing a new character named Barnabas who was explicitly written for the movie and does not appear in the books upon which the Peter Rabbit franchise is based.
9. Sia
Role: Mrs. Tiggy-Winkle
Net Worth: $30 million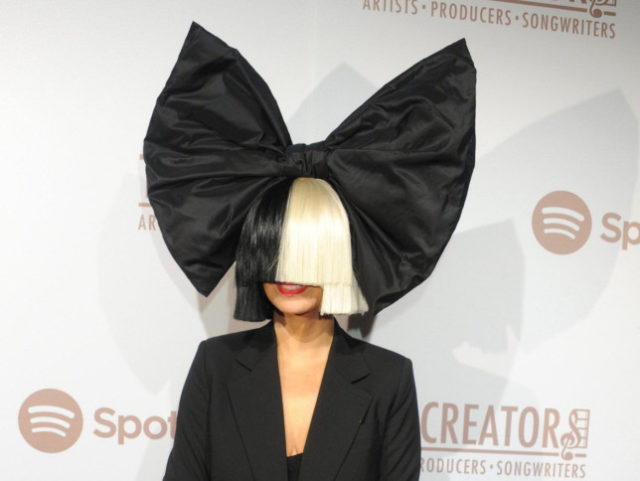 Sia needs no introduction. The Australian singer and songwriter is one of the most famous musicians in recent memories and has released hit songs such as "Chandelier" and "Cheap Thrills". She has also recorded monster collaborations with artists such as Rihanna and Florida. Sia will be voicing the role of Mrs. Tiggy-Winkle and her character is described as an apron-wearing hedgehog.
10. Sam Neill
Role: Tommy Brock
Net Worth: $18 million
Neill is one of the most accomplished actors out of New Zealand. He has featured in Hollywood TV series such as Alcatraz, Peaky Blinders, The Simpsons, Merlin, The Tudors, Happy Town, and Crusoe. He is also famous for portraying the role of Dr. Alan Grant in the Jurassic Park trilogy.
In the first Peter Rabbit movie, Neill portrayed McGregor, the villainous farm owner who doesn't want the rabbits to feed on his farm. His character later died off as a result of a heart attack while in pursuit of Peter. Neill will, however, be returning To Peter Rabbit 2 to voice yet another villain, Tommy Brock. Brock is described as a cantankerous badger who makes life miserable for Peter and his buddies.
Other Cast Members of Peter Rabbit 2: The Runaway 
Colin Moody – Benjamin Bunny (voice)
Rupert Degas – Samuel Whiskers / Little Pig Robinson (voice)
Ewen Leslie – Pigling Bland (voice)
Damon Herriman – Tom Kitten (voice)
James Dobbins Jones – Hipster
Kevin MacIsaac – Pet Shoppie
Alex Blias – Hardware Clerk – Phil
Rowan Chapman – Boxing Trainer
Andy Gathergood – Mail Carrier
Tara Morice – Officiant