Hollywood may not be all there yet in terms of gender equality but it is certainly making progress with the release of more female-led and female-directed flicks. It is also bringing out several female superheroes, something that used to be a novelty back in the day, and one of the most anticipated in 2021 is none other than Black Widow. A trained Russian super-spy who later uses her skills to right the wrongs of her past, Black Widow is the first female Avenger in the MCU who debuted in the year 2010.
Since then, the character, which is portrayed by award-winning actress Scarlett Johansson, has appeared in several movies. As is to be expected, Johansson's Black Widow grew to be a fan favorite thanks to her evolution, sarcasm, as well as kick-ass skills. This inevitably led to calls for her to get a solo movie of her own. That call has now been hearkened to and the actress will lead an amazing retinue of cast members to blow up our screens this year.
Black Widow Cast Members and What They Are Worth
1. Scarlett Johansson
Role: Black Widow / Natasha Romanoff
Net Worth: $165 million
Movies stars don't get much bigger than Johansson. The New York native is one of the most popular stars of her generation with a host of accolades to her name. She is also the highest-grossing actress of all time with her movies totaling at least $14.3 billion at the cinemas. Johansson consistently ranks amongst the highest-paid actresses in Hollywood and this explains her huge fortune. The actress will surely add to her wealth following her headlining role as the titular assassin/superspy in the anticipated Black Widow movie. It is not all about money though for Johansson. She hopes that the movie will pave the way for more superheroes who are inherently female.
2. Florence Pugh
Role: Yelena Belova
Net Worth: $1.4 million
Pugh may not be as famous or as rich as her co-star Johansson, but she is already showing signs of great promise. The English actress has made a mark with movies such as Fighting with My Family, Little Women, and Midsommar. She has also received several accolades, including BAFTA and Oscar award nominations, in her nascent career. For Black Widow, Pugh portrays Natasha's fellow combatant, Yelena. Natasha will pass the baton to her and she would subsequently get her own storyline. There is therefore a good chance that Pugh may even get to be a superhero in her own right someday.
3. Robert Downey Jr.
Role: Tony Stark
Net Worth: $300 million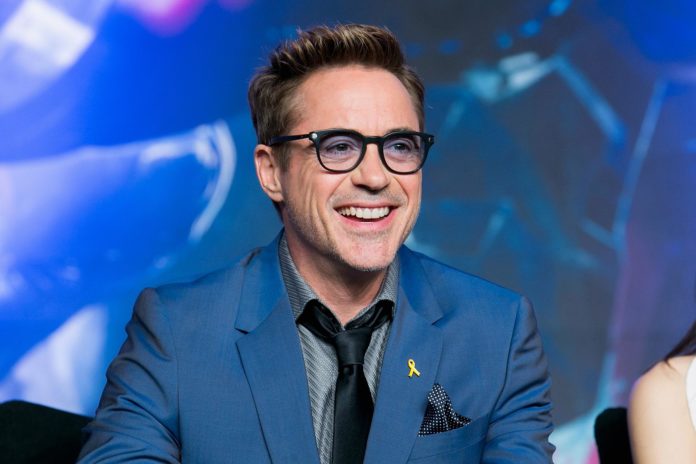 The richest cast member of Black Widow is Robert Downey Jr. The superstar actor portrays Tony Stark / Iron Man, an industrialist, genius inventor, and playboy billionaire who uses his mechanized body armor suit to defend the world in the Marvel Cinematic Universe. He has gotten about three of his own films and has also played a major role in other MCU ensemble films. For Black Widow, Downey Jr. will play a minor role as his former personal assistant, Natasha Romanoff, takes center stage.
4. Rachael Weisz
Role: Melina Vostotokoff
Net Worth: $36 million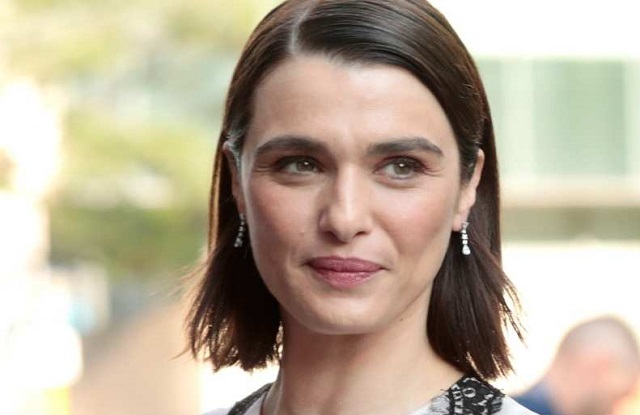 Another superstar cast member of Black Widow is Rachael Weisz. Widely seen as a quintessential English Rose, Weisz is famous for movies such as The Mummy Franchise, The Favorite, and The Constant Gardener. She has also received prestigious awards, including an Academy Award, a Golden Globe, a Laurence Olivier Award, and a BAFTA. In Black Widow, Weisz plays an experienced spy known as Melina. Her character serves as a mother figure for the younger Natasha and Yelena.
5. David Harbour
Role: Red Guardian
Net Worth: $6 million
Every superhero needs a moral compass in their life to help them put things in perspective and for Black Widow, that role belongs to the Red Guardian. Portrayed by David Harbour, the Red Guardian has been described as Russia's version of Captain America who did some great exploits back in his heydays. He is past his prime though and now has to confront his tragic and comic flaws.
6. Yolanda Lynes
Role: Red Room Widow
Net Worth: N/A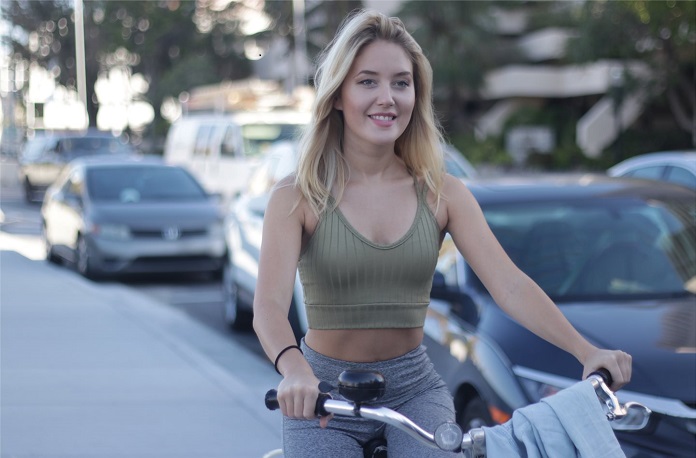 Black Widow not only boasts of an array of superstars but also has the potential to be the launchpad for several upcoming starlets. One person who will be hoping to benefit in this regard is British actress and mixed martial artist Yolanda Lynes. As a youngster, Lynes trained in classical ballet dancing. She then set her sights on martial arts, specifically Wushu, Taekwondo, and Boxing. These skills have since come in handy for Lynes in movies such as The Real Target, Knuckledust, and Take Down. It will also aid her a lot in portraying a Red Room operative in the Black Widow.
7. O.T. Fagbenle
Role: Agent
Net Worth: $2 million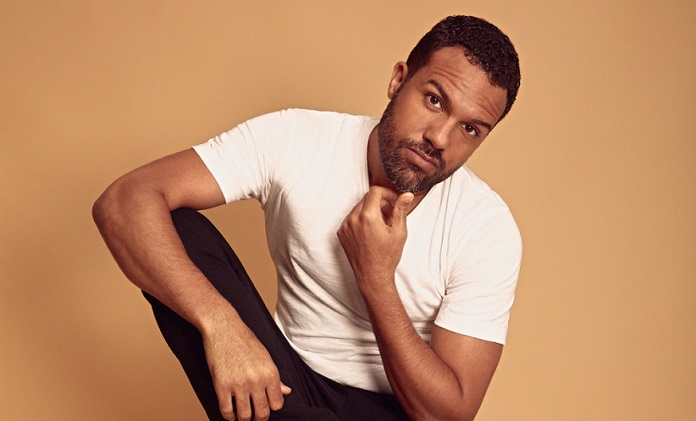 Most Hollywood flicks have a love interest in them and Black Widow is no different. The romantic angle in this movie will be provided by ace British-Nigerian actor, writer, and director, O.T. Fagbenle.
Fagbenle plays the role of Agent Mason, a finder with ties to the underworld who can be relied upon to provide useful resources in times of trouble. Natasha has a history with Mason that goes way back to when he aided her first escape. They remain sporadically in touch over the years as she calls him up whenever she is in a fix and needs help getting out.
8. William Hurt
Role: Thaddeus Ross (American ambassador and former Army General)
Net Worth: $18 million
The Oscar-winning Hurt is often cast as an intellectual figure in movies. He, however, switches up things with his portrayal of the ex-army general, Thaddeus Ross, in the MCU. Ross first made an appearance in the Incredible Hulk in 2008 where his efforts contributed to turning his son-in-law, Banner, into Hulk. Since then, he has appeared in several MCU movies as he wages war against his creation with frenzied obsession. The situation is no different in Black Widow as Ross is determined to capture Natasha at all cost in a last-ditch attempt to protect his way of life and strike back against the changing world.
9. Ray Winstone
Role: Dreykov
Net Worth: $5 million
Winstone has made an accomplished career out of playing hard men roles and is noted for works such as The Departed, Noah, Sexy Beast, Edge of Darkness, The Sweeney, and Cold Mountain. The English actor also portrays a hard man once more in Black Widow. His character, Dreykov, is described as the head of the infamous Red Room, which is the soviet training facility for elite spies such as Natasha and Yelena.
10. Olivier Richters
Role: Gulag inmate
Net Worth: $9 million
The 7 feet 2 inches tall Richters first garnered viral fame as a bodybuilder. He has now deployed his massive stature to the movie industry and has thus far featured in the comedy action film, The King's Man, as well as the HBO series, The Gangs of London. Richters' next stop is Black Widow where he will portray a forbidding Gulag inmate. The bodybuilder is predictably over the moon about his budding Hollywood career and has described it as a dream come true.
List of Other Cast Members of Black Widow 
Ahmed Bakare – Prisoner
Aubrey Cleland – Female Soldier
Ione Butler – Widow
Joakim Skarli – Russian Soldier
Andrew Byron – Gulag Cookie Guard
Ever Anderson – Young Natasha Romanoff
Ty Hurley – Prison Riot Guard
Paul O'Kelly – Riot Guard
David Turner – SWAT Team
Liani Samuel – Anya