As one of Hollywood's best talents, Robert Downey Jr's net worth is undeniably well deserved. RDJ has more Marvel film credits than any other actor in this era and his paychecks have churned out millions making him one of the highest earners in the franchise and the industry as a whole. Downey has been on the acting scene for nearly five decades and despite some personal life struggles, he has achieved milestones and built an enviable career record. From his early years to his mouth-watering paychecks to his net worth, here's an insight into RDJ's career progression.
A New York native born on the 4th of April 1965, Robert Downey, Jr. is from a family of actors. Both of his parents were Hollywood stars and it comes as no surprise that RDJ inherited their genes and began towing the same path from a young age. The actor's drug addiction struggles can be traced back to his childhood, a habit he learned from his father.
Robert Downey Jr made his Hollywood debut as a child actor with the 1970 movie Pound which was directed and written by his father. He later trained himself for the industry at New York's Stagedoor Manor Performing Arts Training Center. However, Downey would eventually ditch school to fully pursue his acting career.
How Much Does He Make Per Movie?
Robert Downey Jr has several acting credits on stage, movies, and TV. After several roles between the 1980s and early 1990s, the actor was catapulted to fame in 1992 for portraying the titular character in Chaplin which earned him a BAFTA Award and an Oscar nomination. On TV, Robert Downey Jr is best recognized for his role in the hit series Ally McBeal (2000) which earned him a Golden Globe Award and an Emmy Award nomination.
RDJ cemented his status as a superstar in 2008 when he landed the role of Tony Stark in the movie that launched the Marvel Cinematic Universe – Iron Man. The movie was a blockbuster and a huge commercial success grossing over $600 million. Robert Downey Jr further reprised his role as Tony Stark in the movie sequels Iron Man 2 (2010) and Iron Man 3 (2013). He went on to star in many more MCU movies including The Avengers (2012), Avengers: Age of Ultron (2015), Avengers: Civil War (2016), Captain America: Civil War (2016), Spider-Man: Homecoming (2017), Avengers: Infinity War (2018), and Avengers: Endgame (2019).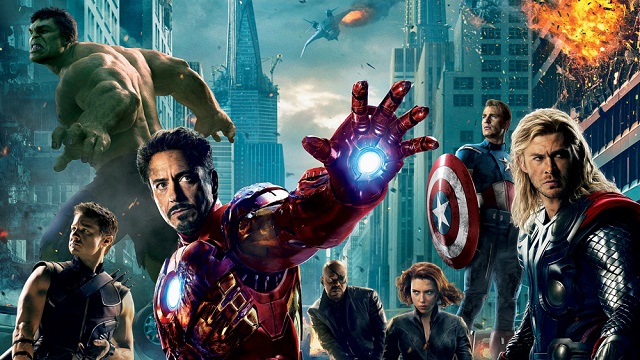 Robert Downey Jr's first Marvel film earned him $500,000 but following the massive success of the movie, that figure is meager relative to his later compensations which are well deserved. Before Iron Man 2, he signed a deal with Marvel to appear in six films and reportedly settled to receive $10 million as his basic income for each of the movies while keeping the incentives. Following the continued success of each of the Marvel films, their budgets soared accordingly and so did the paychecks of Robert Downey Jr and other stars skyrocket.
Specifically, while Downey's first Avengers film reportedly earned him $50 million, Age of Ultron earned him an extra $30 million, and Infinity War earned him an extra $25 million. His scenes in Captain America: Civil War and Spider-Man: Homecoming were only a handful and are believed not to be part of the six-film contract he earlier signed with Marvel. The actor's salary for the former and latter movies are $40 million and $15 million respectively.
The thrilling conclusion of the MCU franchise – Avengers: Endgame is rated as the world's highest-grossing movie ever. Robert Downey Jr's salary for the 2019 movie has not been disclosed but as the highest earner in the Avengers cast, his paycheck is undoubtedly mind-blowing and is believed to have surpassed all his other Marvel incomes.
RDJ's earnings from his roles in his earlier career days may not have been officially documented but Iron Man's cumulative income from MCU is obviously way above $250 million. While his acting career accounts for the bulk of Robert Downey Jr's net worth, his A-list reputation has also earned him several lucrative endorsements with top brands in different industries including automobiles (Volvo) and telecommunications (HTC), among others.
See Also: What Is Tom Cruise's Net Worth, How Much Does He Make Per Movie?
What is Robert Downey Jr's Net Worth
Robert Downey Jr's enviable net worth should come as no surprise given that he is one of the most sought-after actors in the industry. The Marvel Cinematic Universe star has a net worth that is currently estimated at $300 million. He enjoys a lifestyle that is deserving of his status. He has various investments across various sectors but most notably are his real estate properties which cumulatively amount to about $50 million. Iron Man has several choice properties both (residential and commercial) scattered across different cities including Malibu, Pacific Palisades, Santa Monica, and Manhattan.