If you're one of those people who are drawn to innovative ideas that shook the business world and the people behind them, then you've probably heard of Kevin O'Leary. The Canadian serial entrepreneur and seasoned investor has made a name for himself thanks to the many successful ventures he has founded and flipped over the course of his career. His wealth of experience is highly solicited and has led to him being asked to speak on various business-centric topics at conferences and events all around the globe. Kevin O'Leary's net worth is all the proof anyone needs to see to realize that he actually knows what he's talking about when it comes to building businesses or a successful career.
Kevin has authored many bestselling books on finance which millions of people constantly use to plot their way towards increased wealth. The astute businessman is often fondly referred to as "Mr. Wonderful" because of his personality and the frank advice he often gives to participants on the reality business show Shark Tank, where he stars as one of the judges. Let's check out Kevin O'Leary's net worth and how he managed to amass his enormous wealth.
How Kevin O'Leary Achieved a Net Worth of $400 Million
The road to Kevin O'Leary's net worth has been paved with good ideas. It began with his love for film and photography, which he decided to monetize by opening a production company called Special Event Television with two of his fellow MBA classmates. The company went on to produce several films including the series Don Cherry's Grapevine, before Kevin and his partners sold it.
Taking his share of the sales, Kevin bought a home computer and paid a deposit for a house. He then used the computer to launch his next venture, a software business called Softkey Software Products Inc. He was joined by Michael Perik and Scott Murray, and together they built the company into a billion-dollar venture, selling CD-ROM enabled software for Macintosh and Windows computers from the late 80s through the 90s.
Kevin and his partners expanded their market reach by buying out rival companies. In 1999, Mattel Incorporation purchased Softkey for a little over $4 billion. However, after the acquisition, the company began losing money and were harassed with lawsuits by several shareholders, so Kevin was asked to leave the company and offered a severance pay of $5 million.
A huge of Kevin O'Leary's net worth stems from the success and subsequent sale of Softkey. In 2003, he turned his eyes towards investing, buying a $500,000 stake in the company StorageNow Holdings. In 2007, he sold those same shares for about $4.5 million. The following year, Kevin founded O'Leary Funds Inc., a mutual funds investment company, which he later sold in 2016.
His other sources of revenue come from his various other businesses – O'Leary Ventures, O'Leary Fine Wines, Something Wonderful, and O'Leary Books. He is also the author of a number of bestselling finance books namely: Cold Hard Truth on Family, Kids, and Money; Cold Hard Truth on Men, Women, and Money; and Cold Hard Truth: On Business, Money, and Life.
Since 2009, the accomplished entrepreneur has been part of the judges on Shark Tank, where he and his fellow Sharks listen to business ideas from budding entrepreneurs and decide whether they are worth investing in. The salary he earns from the show also contributes handsomely to Kevin O'Leary's net worth.
Is He The Richest Shark on Shark Tank?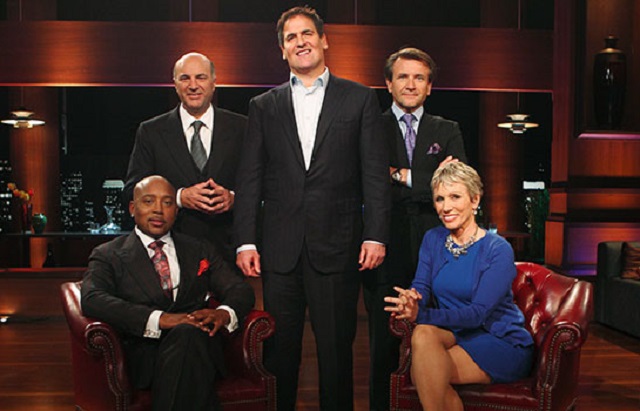 All the Sharks on Shark Tank are multi-millionaires who are famous for their business acumen and negotiating skills. So far, the panel consists of Barbara Corcoran, Kevin O'Leary, Robert Herjavec, Mark Cuban, Lori Greiner, and Daymond John, but who is the richest amongst them?
As it stands, Mark Cuban, the owner of the Dallas Mavericks and founder of Broadcast.com is the richest shark of them all with a net worth of $3.9 billion. Kevin O'Leary's $400 million net worth makes him the second richest shark. The others are worth between $80 and $300 million.
How Does He Spend His Money?
Kevin O'Leary is a staunch believer in frugality, so he is very careful about the things he spends his hard-earned money on.
He loves to collect rare and vintage watches and currently owns about 40 different pairs. He also has an extensive collection of guitars.
Kevin also spends his money on cars. Some of the cars in his garage include a Ford Mondeo, an Audi A3, a Ford Kuga, and a BMW 4 series. The reality television personality owns several houses such as a home in Toronto, a cottage on Lake Joseph in Canada, a Marlborough Street condo in Boston, and a vacation home in Geneva.