Many people already know him as the founder of the famous FUBU clothing line but not many have any idea what Daymond John's net worth is at the moment. The exact level of his wealth has been one of the highly sought after information about him over the years and the reason for this is quite obvious. The American businessman who is also an investor, motivational speaker, and author has risen through the ranks to become one of the most successful men in the apparel industry. His story is quite inspiring because he started out with virtually nothing but successfully created one of the most highly sought after clothing line in the world, raking in a lot of money in the process.
Apart from being the owner of a clothing line, Daymond John is also a TV personality who has appeared as an investor on Shark Tank, a business reality TV series showing on ABC. His success as a businessman and TV star has fetched him a lot of money and fans are very curious about the kind of money he has been able to make so far. So, what is Daymond John's net worth at the moment? Also, how did the FUBU founder make all his money? Let's take a look at the man's life.
Daymond John's Biography
Daymond John, whose full name is Daymond Garfield John, was born on the 23rd day of February 1969 in Brooklyn, New York City, USA. However, he grew up in Queens, another neighborhood in New York. Daymond's parents did not last long together as they divorced when he was just 10 years old. His father left home after the divorce so he spent his growing up days with his mother.
Daymond began to work for a living quite early in life at the age of 10, the same year his parents divorced. Some of the work he did include handing out flyers for $2 an hour. According to him, his parents taught him, before their separation, that he had to work for everything he has to get in life and this was the philosophy he grew up with. While attending high school, Daymond took part in a program which enabled him to work a full-time job while studying. This was one of the things that fueled his entrepreneurial spirit. Soon after his graduation, he started his FUBU clothing business.
When Daymond John conceived the idea to start a clothing brand, his mother was very supportive of him and even allowed him to use her living room to kickstart the business. She also taught him how to sew and gave him all the necessary support. He began to gain some recognition after he started sewing the FUBU logo onto hockey jerseys, sweatshirts, and T-shirts with the help of his longtime friends whom he recruited. They then got some rappers to wear the hockey jerseys with the FUBU logo.
Soon, the FUBU clothing and logos began to appear in different music videos and its popularity grew. Daymond and his partners got their big break when FUBU made a deal with Samsung Textiles after his mother used her last money to take out an advertisement in the NY Times newspaper. The deal shot FUBU to the limelight and soon, some of the most talked-about celebrities at the time began wearing the brand, helping to make FUBU a globally craved clothing line.
Daymond John's Net Worth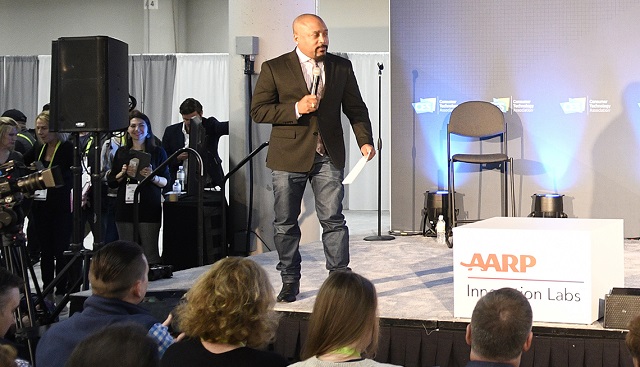 Apparently, Daymond John's net worth is a huge lot at the moment. Having successfully built his clothing business to globally acceptable standards, it is expected that the businessman has raked in a lot of money over the years. Some of the most famous faces in the music scene have worn the FUBU brand, expanding its popularity, and ensuring that it rakes in several billion dollars. So, what is Daymond John's net worth?
At the moment, Daymond John's net worth has been revealed to be a whopping $300 million by different sources. Apparently, a very large part of this money was made from his FUBU businesses. However, it is noteworthy that he has also made money from other sources. Let's take a look at this.
Read Also: 10 Most Expensive Luxury Clothing Brands in The World
How The FUBU Founder Made His Money
Daymond John's main source of income is his FUBU clothing line. According to reports, the clothing brand has so far earned over $6 billion in global sales since it broke out and started operating. Apart from owning FUBU, Daymond is also known for his appearances as a judge and investor on Shark Tank, a business reality TV series. He earns money from this venture a well.
The businessman is also an author. His published books include "Display of Power" which was published in 2007, "The Brand Within" published in 2010, "The Power Of Broke" published in 2010, and "Rise and Grind" published in 2018. Apparently, he rakes in a lot of money from royalties. Daymond is also an executive producer; in 2005, he executive produced the film The Crow: Wicked Prayer.