As a child, Candis Cayne knew there was something about her gender she wished she could change, born a fraternal twin, Candis brother's Dylan was everything a regular boy child would be, he was out with the boys riding bikes, was on the school sports teams, would occasionally get into a fight but for Candis, it was different. Though a boy at the time, Candis preferred the more feminine side of things, while Dylan was out with the boys she was busy with dolls. Luckily for her, she had understanding parents who let her do whatever she felt comfortable with.
Born Brendan McDaniel on the 29th of August 1971, Candis is a graduate of Maui's Baldwin High School. She moved to Los Angeles to train as a dancer and started working as a choreographer and a drag performer.
Early Life and Career Before Transitioning
Raised on the campus of Haleakala Waldorf School, in the mountains of Maui where her parents Gary and Patricia McDaniel were teachers. Candis had a childhood that was different from regular kids.
Candis endured a traumatic childhood and was constantly taunted and bullied by classmates at the age of 11 for exhibiting feminine tendencies. The bullying left her to skip a year and later switch high school. Often compared with her talented twin brother who went on to win football scholarships, Candis took to acting as a means of escape and a way to express her femininity.
While her brother Dylan was athletic and brilliant at schoolwork, Candis was the flamboyant, soft-spoken, and stylish one. She took to mimicking females and learning to apply makeup, walk-in heels to further express herself.
At the Baldwin High school, Candis (then Brendan) joined the Baldwin Theatre guild where she blossomed as a performer and actor. She made a name as a drag performer, a line of entertainment she would continue later in life. She graduated from High school in 1989 and moved to Los Angeles to enroll at a dance school before leaving for New York.
On arriving New York to chase her dream in 1990, Candis soon realized that there was a term that fully captured how she felt about herself, prior to that time she had identified as gay but was never really attracted to men. She would come to embrace the term transgender in 1993.
She was already performing in a gay bar Boy Bar as 'Candis Cayne' and decided to stick with the name. She came out as a transsexual in public and became a known name in the entertainment industry. Her transitioning started in 1996.
Candis Cayne is the First Transgender Actress to Play a Recurring Transgender Character
As an actress and television personality, Candis has built up an impressive body of work since the mid-90s, leading to her becoming one of the most well-known trans women in the world.
She gained wide attention when she appeared on ABC's hit show – Dirty Sexy Money. Her role as Carmelita Rainer (the transgender mistress of William Baldwin's character – Patrick Darling IV) made her the first transgender actress on primetime television to play a recurring transgender character.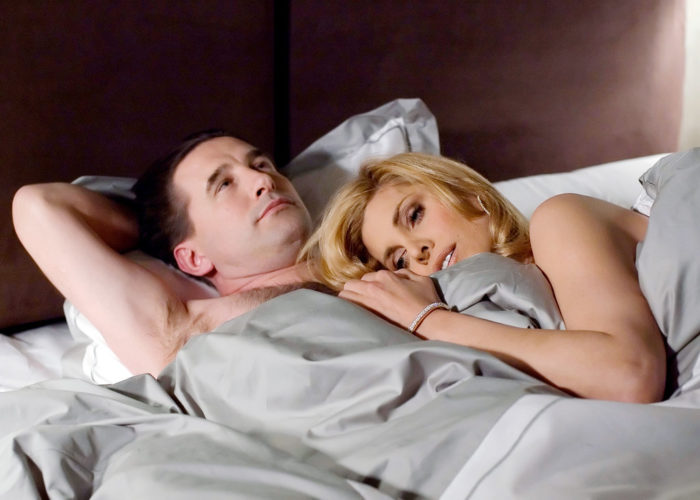 Before signing deals for movies and documentaries, Candis featured as a performer at Tour in New York's Chelsea and in Wigstock. She then appeared for Wigstock: The Movie and went on to appear in a few comedy-drama films like Stonewall and To Wong Foo, Thanks for Everything! Julie Newmar. She also played in some other movies like Always Something Better, Mob Queen, and Starrbooty.
As an actress and performing artist. She is often described as the most popular and successful transgender actresses in the country. For her activism, Cayne has become an icon for a large number of transgendered people across the world.
Cayne didn't make a conscious attempted to attain the status. Like she once said, she isn't trying to be a spokeswoman for the transgender community. She just wants to be regarded as a "living, breathing, happy human being."
Candis teamed up with MOOVZ, an international LGBT social network, in August of 2015, becoming its new global creative director. She supports the Gay & Lesbian Alliance Against Defamation and regards the LGBTQ community as "the last great minority"
The 2001 Miss Continental winner played a trans woman in ABC primetime drama Dirty Sexy Money and has also appeared as a judge on RuPaul's Drag U. In 2018 Candis joined the cast of Grey's Anatomy for its season 14 which focused on transgender issues.
Candis's Friendship With Caitlyn Jenner Has Attracted Media Attention
When Caitlyn Jenner announced she was working on a television documentary series I Am Cait which would tell her story as a transgender woman, it was only logical that a few popular faces in the LGBT space would find themselves on set with Caitlyn.
Candis appeared alongside Jennifer Finney Boylan, Chandi Moore, and Kate Bornstein. Onset it was easy to see Caitlyn and Candis had built a friendship, with Candis posturing as a trusted confidante. Both on and offset they have been pictured together sparking rumors that they are having a romantic affair. When asked directly, Candis insists they are just friends who simply have grown to enjoy each other's company.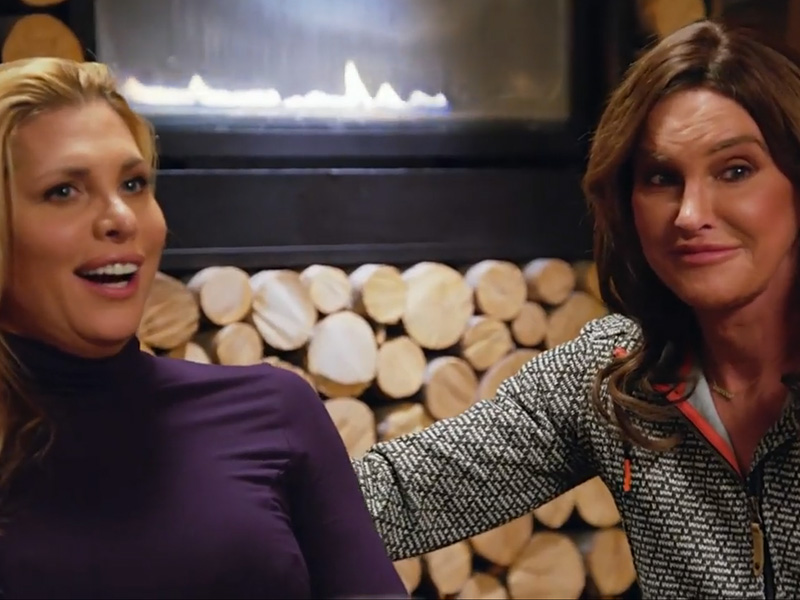 In the second season of I Am Cait which aired in 2016, Ms. Cayne considered the idea of becoming a single parent through adoption. Since the reality series ended, Candis's friendship with Caitlyn has blossomed, transcending the show that brought them together.
Candis is the author of the book Hi Gorgeous!: Transforming Inner Power into Radiant Beauty where she discusses tips on how to stay healthy and trendy. The book's foreword was written by Caitlyn Jenner.
Candis Cayne's Love Life 
As a child growing up, Candis had identified as gay before he began transitioning. She has insisted there is a difference between her sexual orientation and her gender. Whilst asked about her relationship with Caitlyn Jenner, she made subtle replies insinuating she had a preference for men.
Candis Cayne was in a relationship with DJ Marco McDermott which lasted over eight years and ended in 2010. For the duration of the relationship, she constantly referred to McDermott as her husband. During their time together, she also helped raise Satori – McDermott's daughter from a previous relationship.